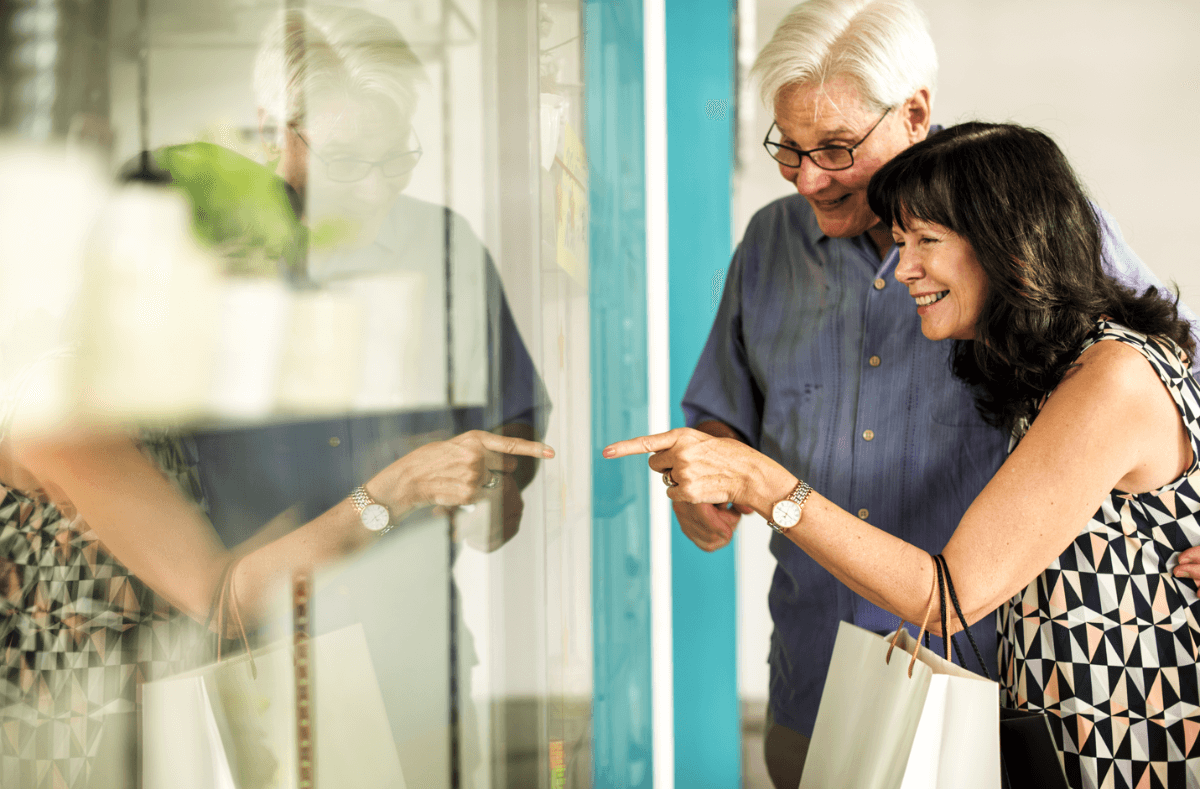 Older Australians could be missing out on hundreds of dollars' worth of savings each year by not flashing their Seniors Card, Compare the Market warns.
As the cost-of-living crisis reaches new highs and hits the hip pocket of retirees hard, some Baby Boomers may not be aware of the many perks they're entitled to, simply for being older.
In addition to the commonly known discounts on movie tickets, public transport and some meals, seniors can also score some serious savings on their energy, solar, insurance, fuel and travel. With gas and electricity prices soaring, insurance premiums rising and the fuel costs exceeding $2 per litre in many States, Compare the Market's Chris Ford said now was the time for seniors to get savvy with their savings.
"State governments around the country offer eligible Australians a free Seniors Card, which entitles them to an array of discounts and benefits at thousands of businesses," Mr Ford said. "It's important to know that this card isn't the same as a Pensioner Concession Card, but it does entitle you to significant savings on an array of essential services at participating businesses.
"We know that our older Australians are facing a particularly difficult time right now with prices rising across the board, but making the most of your Seniors Card is one of the easiest ways to keep money in your pocket and pay less for the services you need."
Each state and territory has its own eligibility requirements to obtain a Seniors Card. For most, you must be at least 60 and only working a set number of hours per week to qualify.
The perks offered also vary between states. For example, Queenslanders can receive more than $450 in rebates each year to cover energy costs, which isn't available in any other state.
Some locations, like the Northern Territory and the ACT, provide vehicle registration discounts, while those in New South Wales can take advantage of a greater variety of discounts to attractions like zoos and museums.
State
Eligibility
Offers at a glance
Queensland

+65 and working less than 35 hours/week
60-64 if you work less than 35 hours a week and hold a Commonwealth Pensioner Concession Card, Commonwealth Health Care Card, Commonwealth Seniors Health Card, or Department of Veterans' Affairs Gold, White or Orange card

Discounted travel on public transport
A $372.20 annual rebate on electricity
An $80.77 annual rebate on natural gas
Discounts on entry to various attractions
Discounts on vehicle registration

New South Wales

60+ and working less than 20 hours of paid work/week over 12 months

Those working more than 20 hours of paid work/week over 12 months may still be eligible for the NSW Senior Savers Card

Discounted travel on public transport and regional train travel
Discounted entry to various attractions and National Parks

Victoria

60+ and working less than 35 hours/week
Those working more than 35 hours per week may be eligible for the Seniors Business Discount Card

Discounted travel on public transport and free weekend travel
Access to free travel vouchers
Discounted entry to various attractions
Fee for fishing in Victorian waters waived

Tasmania

60+ and working less than 20 hours/week

Discounted travel on public transport
Discounted entry to various attractions and National Parks
Discounts on some educational courses
Discounts on Recreational Game and Angling Licences

South Australia

60+ and working less than 20 hours/week

Discounted and free travel on public transport at certain times

Western Australia

64+ and working less than 25 hours/week

25% discount on rates
50% discount for driver's licence renewal
50% discount on cat registration
50% discount on Recreational Fishing Licence
50% rebate on service charges with Water Corporation
Discounted travel on public transport
Free travel at select times
Discounted regional travel
Discount entry to various attractions

Northern Territory

$55 discount on vehicle registration
Free public transport

ACT

60+ and working less than 20 hours/week.

Discounted travel on public transport
10% discount on vehicle registration
One-off discounted fee for dog registration
However, Mr Ford said that thousands of businesses and retailers also provide their own discounts in addition to government offers, which is really where seniors can save.
"Just as you'd search for the best discounts at the supermarket, seniors can do the same when it comes to the savings they're eligible for," Mr Ford said. "Each state and territory's government website lists all the participating businesses and the types of discounts on offer. Retailers are also keen for your business and will usually display whether they accept Seniors Cards and the types of discounts available in-store.
"Spending a bit of time researching what you need and the best savings available in your area is an easy way to pay less. If you're unsure if a business offers a Seniors Card discount, ask!"
Using Queensland as an example, Compare the Market analysis shows that many different savings are available to ease everyday costs. For example, with gas, some retailers offer up to $100 worth of LPG gas account credits. Others offer between 5 and 10% discounts on LPG cylinder exchange and gas rates.
Meanwhile, some electricity retailers, like AGL, offer exclusive senior saver plans, which can offer up to $200 in sign-up credits, no lock-in contracts and no exit fees.
"Energy prices have increased significantly this year, sometimes adding hundreds of dollars to the average bill," Mr Ford said. "Many energy retailers Australia-wide offer significant discounts for seniors."
For those hoping to claw back cash with solar, our analysis found that some retailers offer as much as 25% off inverters, while others offer significant discounts on solar installation and cleaning.
Staying healthy also remains important for many as they grow older, and plenty of health and wellbeing discounts are available. Depending on the retailer, seniors may be eligible for discounts of up to 20% for prescription glasses, between 10% and 20% on some dental and denture care and as much as 15% off physiotherapy appointments.
"We know that new glasses, dental care and visits to the physiotherapist can cost hundreds of dollars in some cases, so these discounts can really help when people need it the most," Mr Ford said.
There are also significant savings on travel insurance – such as 15% discounts with InsureandGo Australia and 10% off policies with providers such as Easy Travel Insurance and Fast Cover Travel Insurance.
The savings don't end there, with some car and home and contents insurance providers boasting exclusive deals for Senior Card holders and discounts on insurance excess on vehicle repairs with other retailers.
"Of course, these are just some of the many deals available, so we encourage seniors to hunt around and hopefully find a discount on a product or service that suits their needs," Mr Ford said. "It could be access to cheaper fuel, discounts on vet visits or even accommodation for your next holiday.
"There's no need to be shy about being a senior."
For more information, please contact:
Chris Ford | 0411 560 116 | [email protected]  
Phillip Portman | 0437 384 471 | [email protected]
Compare the Market is a comparison service that takes the hard work out of shopping around. We make it Simples for Australians to quickly and easily compare and buy insurance, energy, travel and personal finance products from a range of providers. Our easy-to-use comparison tool helps you look for a range of products that may suit your needs and benefit your back pocket.
Did you find this article interesting or helpful?