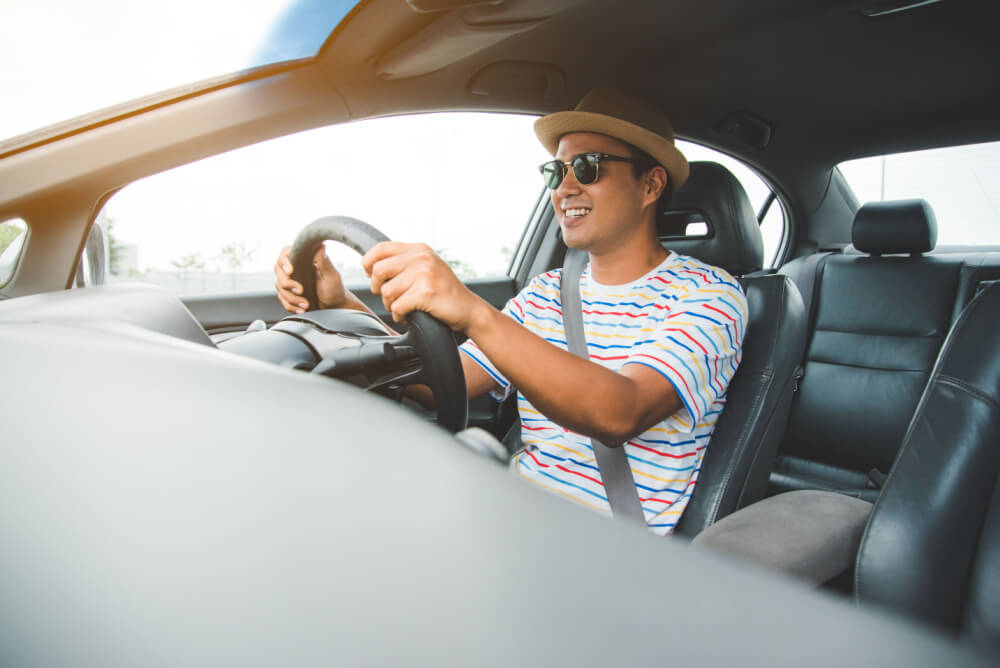 With Queensland Road Safety Week here for another year, alarming research from Compare the Market has exposed the road rules Queenslanders are breaking behind the wheel.
According to data from Compare the Market, 42.7% of Queensland drivers admit to eating while driving – above the national average of 40.3%. Nearly one in five drivers (17.1%) said they've used their phone while driving, while 6.5% say they've let their pet sit on their lap while operating a vehicle.*
General Manager of General Insurance at Compare the Market, Adrian Taylor, said there's no excuse for being distracted behind the wheel.
"You may not think twice about munching into a burger, replying to a text message on your phone, having a sip of coffee or even letting your pooch sit up front on your lap, but anything that takes your focus off the road could increase your risk of being involved in an accident," Mr Taylor said.
"While you may think you're in control, you also need to pay attention to what other drivers are doing at all times. The last thing we want to see is someone crashing their car because they were distracted. In some cases, you risk a fine, losing your licence or even having an insurance claim denied if you're found guilty of an illegal act while driving, so it's really not worth the risk.
"Consider setting up hands-free voice control for your vehicle and where possible, keep the snacks and refreshments for when you're safely parked. Replying to a text message probably isn't worth the $1,161 fine you risk receiving."
Shockingly, Compare the Market's survey also found that 37.2% of Queenslanders surveyed have sped in the last 12 months – above the average for New South Wales (21.4%), Victoria (29.3%) and South Australia (25.7%).
"There's really no excuse to speed and it's shocking to see that more Queenslanders admit to putting the pedal to the metal than drivers in the southern states," Mr Taylor said. "We know there's a lot of changed road conditions around Queensland right now and even if you think you're familiar with a stretch of road, always make sure you're driving in accordance with the speed limit and law.
"Any speed over the limit could result in demerit points and serious fines. It's really not worth it."
Meanwhile, the findings revealed that in the last 12 months:
9% of Queensland drivers haven't stopped at a stop sign
5% of Queensland drivers have run a red light
5% of Queensland drivers have parked in a no-parking zone
4% of Queensland drivers have driven without their headlights on
These are all extremely dangerous risks to take on our roads," Mr Taylor said. "Not only do you jeopardise your safety, but you also risk causing an accident involving other motorists or pedestrians. This Queensland Road Safety Week, we're asking all Queenslanders to take a bit more care on the roads to protect themselves and others."
Meanwhile, separate research from Compare the Market found that one in five Queenslanders (21.7%) admit to not getting their car serviced in the last three months to afford bills. This is again above the national average rate of 17.4%.
"There are many ways to claw back cash amid the cost-of-living crisis without ditching your car's service," Mr Taylor said. "Keeping up-to-date with your car's service ensures that any defects are detected as early as possible and that your vehicle is as road-worthy as it can be.
"Delaying a service could result in a higher mechanic bill down the line or could mean that you're driving around in a car that's not fit to be on the roads."
Mr Taylor's dos and don'ts for road safety
Dos
Don't
Ensure you have car insurance for your vehicle. At a minimum, you must have CTP insurance to legally drive on Australian roads.

Drive to the road rules (and be aware that conditions may change with little notice – even on roads you're familiar with.

Always Indicate correctly and give plenty of warning.

Drive to the speed limit and take note of school zones, pedestrian crossings and built-up areas.

Give enough space between you and the car in front of you (tailgating could result in a fine).

Always abide by the rules when it comes to giving way to pedestrians, other vehicles and at intersections, roundabouts, etc.

Use your phone while driving. If you need to make a call or send a text message, pull over when it's safe to do so.

Drive under the influence of drugs or alcohol. If you plan on drinking, organise a dedicated driver, opt for a taxi or rideshare or catch public transport.

Drive with too many passengers in the car. This is dangerous but could also result in a fine if you're caught.

React to road rage. If you are involved in an incident, let the authorities handle the situation.

Run red lights or ignore stop signs. These signals are designed to keep you and others safe on the roads.
*Survey of 1,003 Australians, conducted March 2023. Queensland statistics based on Australians who said they reside in Queensland.
For more information, please contact:
Phillip Portman | 0437384471 | [email protected]
Compare the Market is a comparison service that takes the hard work out of shopping around. We make it Simples for Australians to quickly and easily compare and buy insurance, energy, and home loans products from a range of providers. Our easy-to-use comparison tool helps you look for a range of products that may suit your needs and benefit your back pocket.
Did you find this article interesting or helpful?