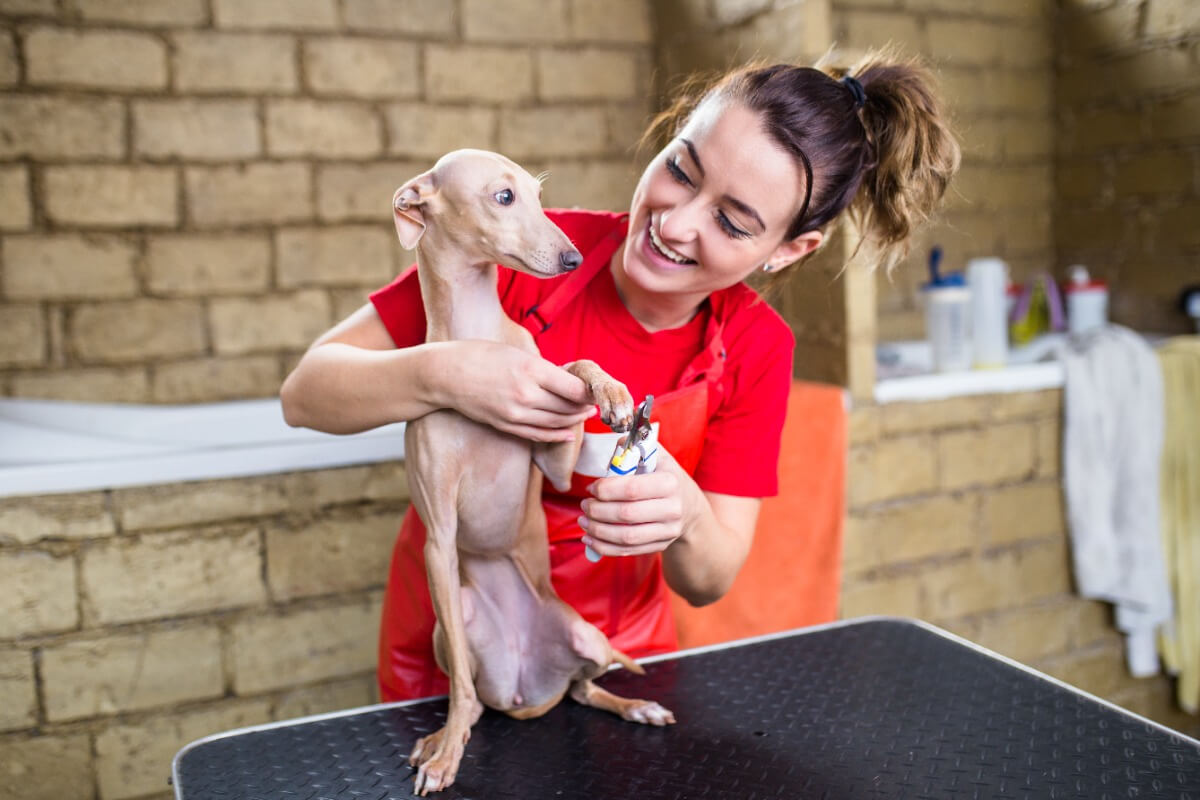 Compare the Market is encouraging pet owners to make the most of vet initiatives designed to keep their pets healthy and reduce veterinary expenses.
A range of new services have been rolled out in recent times, which are designed to complement pet insurance, provide timely health care for your dog or cat, and also leave more money in your pocket. It couldn't come at a better time, given that Australians continue to battle the cost-of-living crisis.
Recent data from Compare the Market also shows that 17% of Australian adults surveyed intended to purchase a pet over the festive period – meaning these animals may not yet be insured in the event of an accident or illness.*
Compare the Market's General Manager of General Insurance, Adrian Taylor, says that vet bills can easily be in the hundreds or thousands for some treatments and that many Australians may not be aware of the ways to keep these costs down.
"Whether your pet has eaten something it shouldn't have or is feeling under the weather, it is common for a consultation with a vet to be substantial," Mr Taylor says. "Subsequent treatment can blow that amount out even further and unless you have pet insurance, you may be left to foot the total bill out of your own pocket.
"Thankfully, new and affordable healthcare options are being rolled out, which will keep your furry friend and hip pocket happy. While these aren't a replacement for pet insurance or in-person vet visits, they can give you greater options when caring for your pet."
Dial A Vet
One of the latest options for Australian pet owners is Dial A Vet, an online service that provides unlimited video consultations for a monthly or annual fee. The service features more than 250 licensed veterinarians and nurses who can offer advice and discuss treatment options over the phone.
"For $35 a month or $300 a year on an annual plan, you can receive unlimited, on-demand consultations at any time of the day or night for your pet," Mr Taylor says. "This service also allows you to earn a vet allowance, which you can use if your pet needs treatment at a clinic.
"You simply download the app to your smartphone, subscribe and you're ready to go. However, it should be noted that you'll still need to visit a vet in person for vaccinations and treatment and you should head to a vet immediately if your pet is in life-threatening danger."
WebVet
Unlike Dial A Vet, which is a subscription service, WebVet is another option for pet owners who may need urgent, one-off assistance via a video call. You can receive advice and assistance with your pet's medical condition from $45 per consultation, which can be significantly less than an in-person vet visit.
"If you're advised that your pet needs to be seen in person by a vet, you can receive a refund for your WebVet fee if you take your animal to a vet within 48 hours of its WebVet consultation," Mr Taylor says. "While vets are available online 24/7 through WebVet, you may pay a higher consultation fee during evenings, on weekends or public holidays. However, it could be a handy option if your local vet is closed or you need general health advice for your pet."
GapOnly
If you're looking for cover for your pet, you may want to consider an insurer that offers GapOnly. GapOnly is a service where participating pet insurance providers and vet clinics enable same-day claims processing at the clinic.
"Essentially, pet owners can claim on the spot and only pay the difference between what's covered on their pet insurance policy and the vet's invoice, known as the gap," Mr Taylor says. "For other pet insurance policies, you usually pay the total amount, then lodge a claim with your insurer and wait for the claim to be processed.  The insurer will deduct any policy excess and apply the policy's benefit percentage to determine how much you will be reimbursed."
"GapOnly eliminates this process, meaning you're not waiting around for days, weeks or even months for a claim to be processed and for some of your money to be returned."
While GapOnly doesn't cost anything extra, it's worth noting that it's only available with some insurance partners, including RSPCA, Australian Seniors, Guardian, Real Insurance, Prime Pet Insurance and Guide Dogs Pet Insurance.
"When comparing or weighing up your options, be aware that some insurers may offer services similar to GapOnly," Mr Taylor says. "For example, Coles Pet Insurance can pay your scheduled vet bill in advance for pre-approved procedures, but isn't part of the GapOnly network. Weigh up which insurer will provide the cover and service that best suits you and your pet ."
Healthy Pets Plus
Healthy Pets Plus is a program available through Greencross Vets, which boasts an array of perks for pet owners. For $45 a month on an annual plan, pet owners can receive unlimited veterinary consultations at Greencross Vets, free vaccinations and microchipping, discounted emergency consultations at selected emergency partner hospitals at specified times and more.
"As well as the in-person consultations, the Healthy Pets Plus membership offers wellness screenings, free access to WebVet video advice, discounts on some treatments and more," Mr Taylor says. "Of course, you need to visit a Greencross Vets clinic to reap the benefits, but it could be worth it if there's one nearby.
Pet insurance is still paramount
While the above services may save you time and money, they do not replace pet insurance. Pet insurance itself can be expensive, but you typically have the option of purchasing products that include cover for only a limited number of specific accidents and some illnesses or purchasing products that cover a very wide range of accidents and many illnesses.  Some policies also allow you to add optional cover for dental bills, routine care and even cover for behavioural problems.
"Unless you could afford a large emergency pet bill upfront or fork out thousands of dollars for your pet's treatment, it is worth considering pet insurance," Mr Taylor says. "We know a vet consultation can cost anywhere from $100 to $300, and that's before any treatment or surgery. Treatments can often cost hundreds, if not thousands, of dollars."
Generally, you can take out cover for your pet from eight weeks old and before it turns nine years old. Some products may allow you to insure your dog up to 15 years of age. Once insured, pet insurance can cover your animal for life – for as long as the product is offered, provided there are no breaks in cover, and subject to the terms and conditions of the policy.
*Compare the Market survey of 1,002 people. Conducted September 2022.
For more information, please contact:  
Phillip Portman | 0437 384 471 | [email protected]
Compare the Market is a comparison service that takes the hard work out of shopping around. We make it Simples for Australians to quickly and easily compare and buy insurance, energy and travel products from a range of providers. Our easy-to-use comparison tool helps you look for a range of products that may suit your needs and benefit your back pocket.
Did you find this article interesting or helpful?