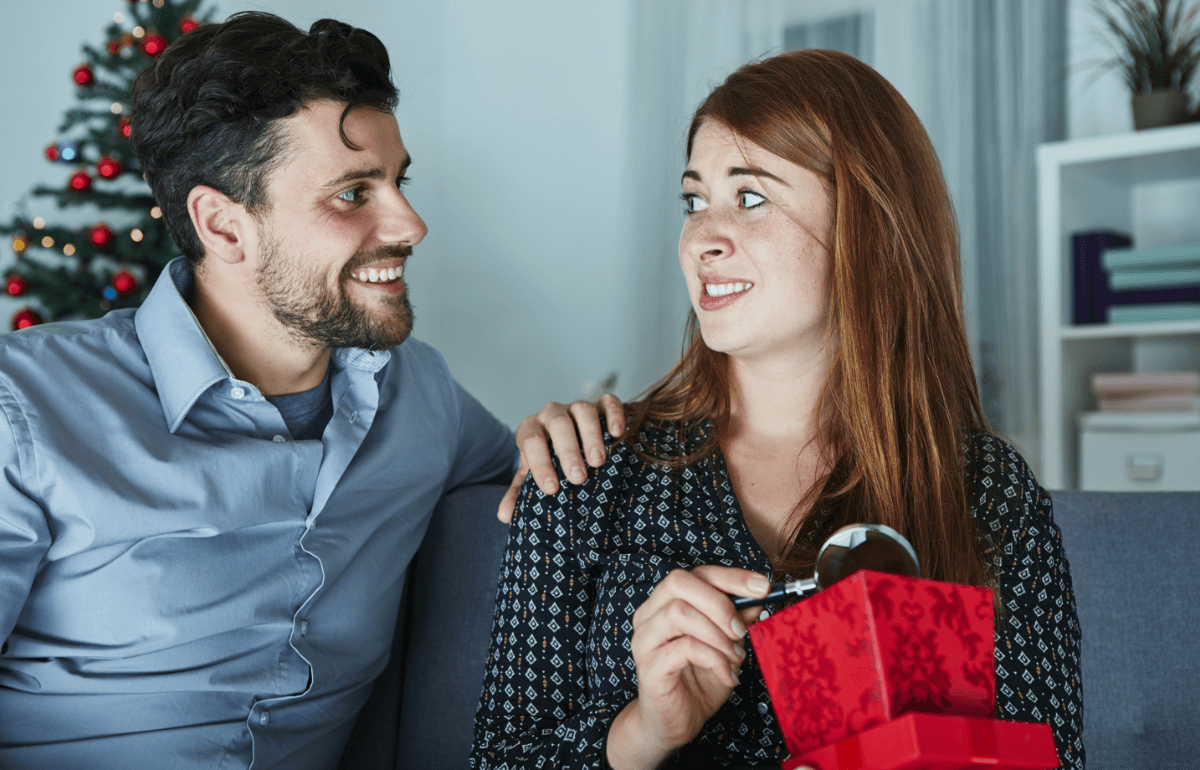 They say Christmas is the season of giving, but new research from Compare the Market shows that almost half of Australians are Scrooges when it comes to the gifts they receive over the holiday season.
A recent survey of 1,002 people found that nearly one in two Aussies don't keep the presents they receive if they don't like them. Instead, they prefer to exchange them for something better, regift them to someone else, donate them to charity or even bin them.
Compare the Market's Chris Ford said it was a surprising statistic, especially since the average Aussie will fork out $716 on Christmas this year.
"Many Australians feel obliged to buy gifts for their family, friends, workmates and acquaintances at Christmas, but our research shows that people could just be wasting their money," Mr Ford said. "In a time when we're paying more for fuel, grocery prices are skyrocketing and energy is costing us more than ever, the last thing we want to see is people throwing their money away."
While the data showed that 33.7% of people aren't offended by the presents they receive and 15.1% happily accept them, it also found that a fifth of us regift our unwanted gifts. Over 18% of people wait a while before passing a gift on to someone else, while 3% admit to regifting immediately.
Gen Z is most likely to regift an unwanted present, with one in four 18 – 24-year-olds admitting to the increasingly common practice. Conversely, over-65s are the least likely to regift of any age group.
In some good news, nearly 20% of Australians said they give their unwanted gifts to charity.
"Many Aussies are doing it tough due to the rising cost of living, but It's heart-warming to know that many people choose to donate their presents to the less fortunate at a time when they need it the most," Mr Ford said. "There are many charities who will accept donations in the lead-up to Christmas, but it's best to check if there are any limitations on the types of items they'll welcome."
Meanwhile, 2.4% of people said they throw their unwanted gifts in the bin and 7% admitted to exchanging them.
"To avoid wasting your money, consider asking people what kinds of presents they want, participating in Secret Santa or investing in gift cards and vouchers," Mr Ford said. "It could also be worth keeping your receipts so you can exchange gifts if you need to. The last thing we want is for anyone to spend money on gifts that'll be thrown in the bin."
What Australians do if they receive gifts they don't like at Christmas
 7% return them
3% regift immediately
18.7% regift after a while
2.4% throw them out
0.7% politely decline the gift
19.5% give to charity
15.1% don't do anything with it
33.7% aren't offended by gifts they don't like.
The data also revealed the Christmas tasks Australians dislike the most during the festive season. While 15.6% said buying presents was their most dreaded Christmas chore, 41.8% said cleaning up and doing the dishes was what they hated the most.
Cooking the festive feast was also a point of contention amongst Aussies, with 11.1% admitting to hating the Christmas meal prep. The data also suggests that the festive season can be overwhelming for some Australians.
"Interestingly, it also appears that many of us are party poopers, with 11% of people dreading Christmas social events like office parties and gatherings," Mr Ford said.
The results found that:
6.7% don't like having family over
 5.5% dread spending Christmas with the in-laws
5.7% don't celebrate the holidays at all
2.7% dislike entertaining the kids.
"While it's common to spend time with family, the results show that it's not necessarily something we enjoy doing," Mr Ford said. "In fact, it's something many hate the most about the holidays."
"It can be an overwhelming time, so make sure you're looking after yourself and your loved ones."
For more information, please contact:  
Phillip Portman | 0437 384 471 | [email protected]
Compare the Market is a comparison service that takes the hard work out of shopping around. We make it Simples for Australians to quickly and easily compare and buy insurance, energy, travel and personal finance products from a range of providers. Our easy-to-use comparison tool helps you look for a range of products that may suit your needs and benefit your back pocket.
Did you find this article interesting or helpful?