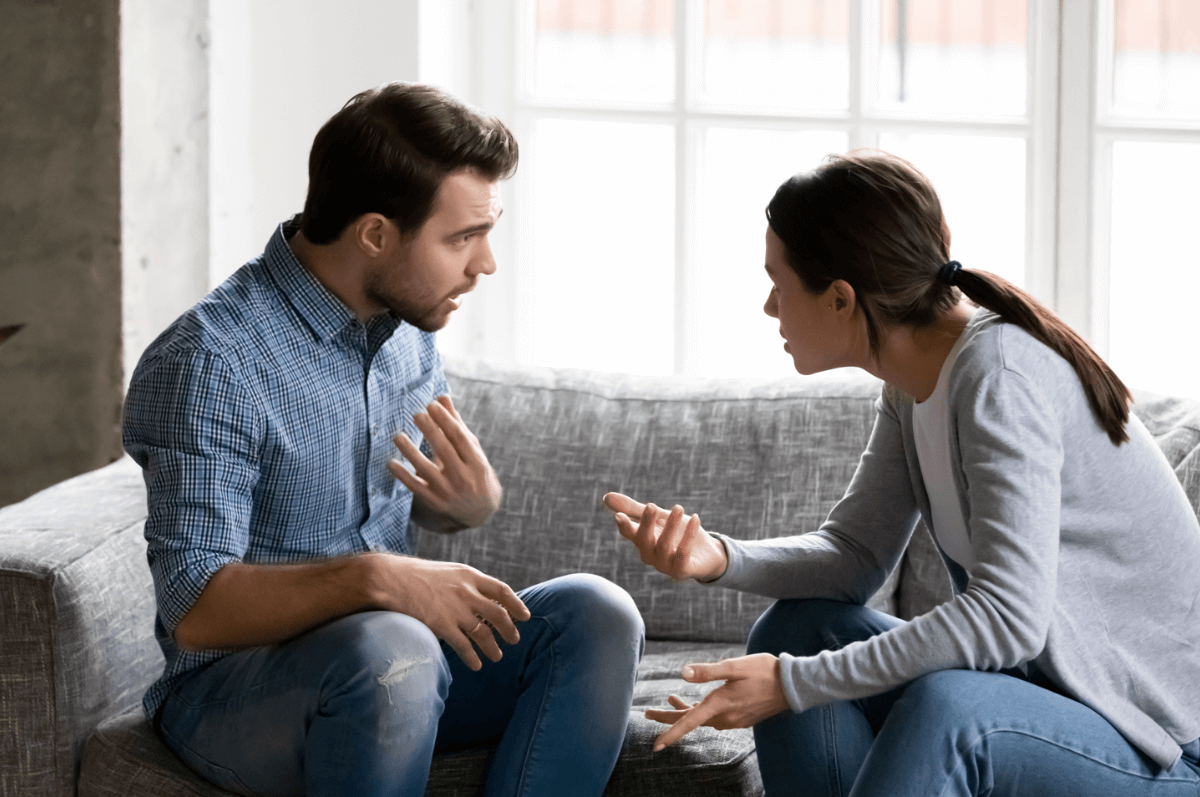 While the cost-of-living crisis continues to hurt the hip pocket, a new survey from Compare the Market shows it's also significantly impacting our relationships.
Research conducted by the comparison website found that nearly one in four Australians (23%) admit to arguing with the people they live with over the rising cost of household bills.
Females are more likely than males to admit to arguments, while Zoomers are the generation most likely to quarrel with their family members, lovers or housemates over rising costs.
In fact, 41% of Gen Z admit to arguing over household bills, compared to just 7% of Baby Boomers over 65. Meanwhile, around a quarter of Millennials and Gen Xers admit to arguments over money (24.7% and 26.5% respectively).
Compare the Market's Natasha Innes said it was hardly surprising that household bills were putting a strain on Australian families, given how much they've increased over the past year.
"From nine consecutive interest rate rises to exploding energy prices and soaring insurance premiums, Australians are feeling the pinch across the board," Ms Innes said. "Unfortunately, a lot of these price hikes are hurting the household budget and essentials that we can't live without.
"There are many different factors influencing these rising prices, so it's likely going to be a while before we see a cut to costs. However, the last thing we want to see is families fighting over household bills."
The data shows that grocery costs are a particularly prickly topic in Aussie homes, causing 42.9% of all arguments. Recent analysis from Compare the Market found that the price of common groceries has jumped more than 8% in just six months at major supermarkets, with a weekly shop of essential items costing an average of $36.71 compared to last July.
"A price increase of a few dollars here and there doesn't seem like much, but the harsh reality is we're seeing the cost of almost everything go up," Ms Innes said. "Unfortunately, wages aren't keeping up, so the weekly shop is leaving us with even less in our pockets."
Around a third of Australians (29.6%) are fighting over energy bills, which continue to increase amid rising wholesale costs, which retailers then pass onto Australians. These costs are caused by the ongoing war in Ukraine, increased demand overseas, extreme weather events impacting supply domestically and outages at plants across Australia.
"Whether it's arguing with a loved one who blasts the air con at an arctic temperature setting or fighting with someone in your household who leaves the lights on, rising gas and electricity bills are costing many of us hundreds more a year than they previously did," Ms Innes said. "This month alone, major gas retailers have flagged increases of between 5% and 26%, while electricity prices are set to soar by 30% over the next financial year."
Meanwhile, the data shows that other household costs causing the most arguments for Australians include:
Rising rent costs (12%)
Insurance bills (5.6%)
Water bills (2.6%)
Internet bills (1.7)
Baby Boomers are most likely to argue over energy, insurance and water bills, while grocery costs cause the most tiffs for Millennials.
Meanwhile, Zoomers are most likely to disagree over internet costs and increased rental costs, while Gen Xers seem the least confrontational about household bills.
Ms Innes' top ways to keep household bills under control.
Shop around. Get into the habit of regularly comparing the price of things like groceries, energy plans, insurance policies and more. Spending a bit of time researching could save you significantly in the long run. And, when it comes to switching energy or insurance plans, it's typically a straightforward process and easier than you'd think.
Make the most of rebates and concessions that are available. Particularly when it comes to those utility bills, ensure you're making the most of available rebates or any concessions you or members of your household may be entitled to. If your circumstances change, let your provider or retailer know as soon as possible so they can pass on discounted rates to you.
Seek out hidden rewards and discounts. Check your insurance policies, energy plans, mobile internet deals and more, as you may be entitled to hidden rewards or discounts.
Wake up to waste. If you've been with the same retailer or provider for some time, ensure you're still on the best possible deal with them or consider whether you would benefit from switching to another plan or product.
For more information, please contact:  
Phillip Portman | 0437 384 471 | [email protected]
Compare the Market is a comparison service that takes the hard work out of shopping around. We make it Simples for Australians to quickly and easily compare and buy home and contents, car, pet and travel insurance along with energy products from a range of providers. Our easy-to-use comparison tool helps you look for a range of products that may suit your needs and benefit your back pocket.
Did you find this article interesting or helpful?