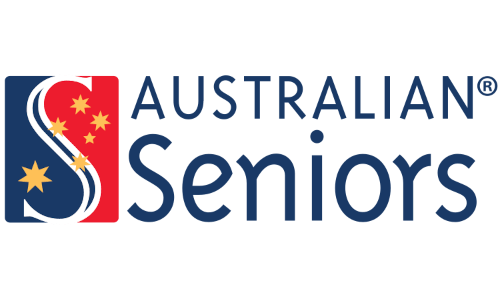 Australian Seniors Pet Insurance at a glance
Affordable pet insurance with discounts for over-50s
In-home vet visits are included
Three levels of cover to help you and your pet – no matter what your budget is
About Australian Seniors
Since launching in 1998, Australian Seniors has been filling a gap in the market by offering insurance products to over-50s in the community. They pride themselves on offering affordable insurance and information that's easy to understand.
It's a formula that's working, with Australian Seniors winning numerous awards in recent years. In 2020, they won Product Review's annual awards in the Car, Funeral, Home & Contents, Pet and Travel Insurance categories. The insurance provider also won the Feefo Gold Trusted Service Award in 2019 and took home one of Reader's Digest's Highly Commended Trusted Brand Awards in 2020 and 2018.
Australian Seniors also goes beyond offering insurance products and recently launched DARE magazine, a bi-monthly publication that's complimentary to policyholders (T&Cs apply). Australian Seniors also has an ongoing Supporting Seniors initiative – which financially supports senior community groups when they need it the most.
In addition to pet insurance, Australian Seniors also offers an array of other products, including car insurance, home and contents insurance, landlords insurance, travel insurance, and funeral insurance.
Pet insurance through Australian Seniors
If you're looking to take out pet insurance for your fur-baby, Australian Seniors has a few options available:
Basic Cover. As the most affordable option, Basic Accident & Illness Cover can protect your pet even when you are on a budget. Providing you take out the policy before they turn 16, you can renew your pet's cover each year. You will be able to claim up to 65% of eligible vet bills (limits apply). There may be annual limits when you claim on certain conditions;
Essential Cover. This level of cover can provide lifetime cover for your pet when you insure them between the ages of eight weeks and nine years. You can claim up to 75% back on eligible treatments for sickness or injury, and there are extra benefits including overseas cover while travelling in New Zealand and Norfolk Island, tick paralysis and emergency boarding (limits apply); and
Top Cover. As the highest level of cover you can take out for your pet, you can claim back up to 80% of eligible vet bills, to a certain limit. Cover is available for dogs and cats from eight weeks old up to nine years, and once covered they can be insured for life. Includes the extra benefits found in Essential Cover, and depending on your needs, there's also optional cover for routine treatments like vaccinations, dental and some other services.
All levels of cover offer protection in the event of illness or an accident, with no excess to pay.
Pre-existing conditions and certain illnesses are excluded. Benefit limits, sub-limits and annual condition limits apply. Claim for reimbursement. Please read the relevant Policy Booklet for specific details of the policy's terms and conditions.
Compare pet insurance with us
If you're looking to purchase an Australian Seniors policy or want to see how these levels of cover compare to some others on the market, we can help.
Our pet insurance comparison service allows you to compare a variety of pet insurance products from a range of providers.
Within minutes, you'll be able to assess each policy's cost, features and more in one location. The best part is this service is free to use.
So, what are you waiting for? It pays to compare.