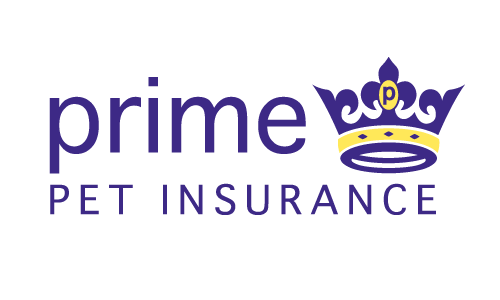 Prime Pet Insurance at a glance
Cat and dog insurance with a range of complimentary extras
Cover for up to 85% of eligible treatment costs
Your choice of any vet licenced to practice in Australia
Multi-pet discount when you insure more than one pet
About Prime Pet Insurance
Prime Pet Insurance provides insurance solutions for all breeds of cats and dogs in Australia. With three levels of cover to choose from, there's a good chance you'll find a level of cover that suits your needs and budget.
The insurer's commitment to providing the comprehensive pet insurance solution means there are several additional features and benefits. They include:
cover for accidental injury and illness;
multiple claims per year up to specified limits, with no excesses or co-payments ;
lifetime cover available on
fortnightly, monthly or annual payment frequency options;
policy management through your online portal;
30-day cooling off period on all policies; and
customer service available by phone, post and online.
Prime Pet Insurance policies are underwritten by The Hollard Insurance Company; a global insurance company that operates all over the world with a full suite of insurance products.
Prime Pet Insurance's products
Prime Pet Insurance offers pet insurance options for Australians in every state and territory. They include:
Comprehensive cover – Sovereign Accident & Illness Cover
The highest level of cover which covers up to 85% of eligible vet bills up to $14,000 per year, comprehensive pet insurance coverings your pet for accidental injuries and a range of illnesses, including cancer. You can insure your pet from eight weeks old up to under nine years old, and you can keep your cover for your pet's life if you maintain cover without any breaks. Routine care cover is available as an optional extra (for an additional premium) with comprehensive pet insurance. It typically includes reimbursements for regular vet treatments such as vaccinations, worming and other prevention treatments up to $80 per year.
Standard cover – Imperial Accident & Illness Cover
A standard level of protection which covers up to 80% of eligible vet bills up to $14,000 per year, covering your pet for accidental injuries and a range of illnesses similar to comprehensive cover. Standard cover – like all Prime Pet Insurance policies – doesn't have an excess or co-payment. What's more, your pet must be at least eight weeks and under nine years old to take out a new policy.
Basic cover – Regal Accident & Illness Cover
Basic cover will insure up to 65% of your eligible veterinary costs up to $14,000 per year, if your pet is injured from an accident or falls ill. Basic cover includes a lower annual limit than standard and comprehensive pet insurance and a $2,000 annual per condition limit. You can insure all breeds of cats and dogs with basic cover from eight weeks old and younger than 16 years old.
N.B. For a full list of benefits, limits, inclusions and exclusions, please read the relevant  Prime Pet Insurance Policy Booklet which contains the Product Disclosure Statement (PDS), Policy Terms and Conditions, and Financial Services Guide.
Standout policy features and optional benefits
Prime Pet Insurance offers a range of complimentary extras on polices. They include:
cover for your pet while travelling overseas. Prime Pet Insurance extends their cover if you travel to New Zealand or Norfolk Island;
emergency boarding. If you're hospitalised for an extended period, they'll provide your cat or dog with accommodation at a licenced kennel or cattery;
paralysis tick treatment. In the event your pet gets bitten by a paralysis tick, Prime Pet Insurance will cover the vet costs after the 30 day waiting period;
dental illness. For those who've held their Imperial or Sovereign level policy for at least 2 consecutive years, a range of dental services are covered if your pet encounters dental issues, such as gingivitis or abscesses. It may also cover tooth removal if required; and
essential euthanasia. Not a pleasant thought, but should your vet decide it's the most humane course of action, then your policy may cover the euthanasia costs – provided it's resulting from a condition covered under your policy.
N.B. Pre-existing conditions and certain illnesses are excluded. Terms, conditions, waiting periods, exclusions, benefit limits and sub-limits apply. Cover does not apply for dental illnesses that were present during the 2 year waiting period. Please read the relevant Policy Booklet (PDS) for full details including policy limits and benefit percentages.
Frequently asked questions
Get your cat or dog insured today!
Are you looking for cover for your cat or dog?
Start by comparing price, benefits and features with our free online comparison tool. It's a simple process that only requires you to enter a few details about yourself and your furry friend.
Once the results are generated from the details you entered, you can compare a host of options in a convenient side-by-side view.