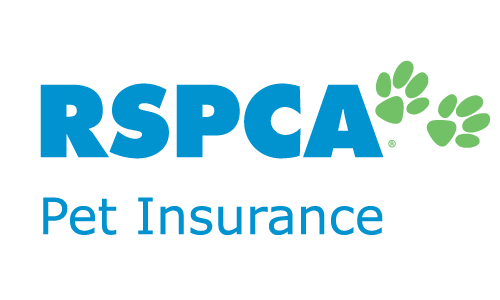 RSPCA Pet Insurance at a glance
Award-winning cover
Four levels of affordable cover to choose from
Cover for up to 80% of eligible vet bills for both accidents and illnesses
No excess to pay
Routine Care available as an optional extra on some levels of cover
About the RSPCA
The RSPCA was established in Australia in 1871 and has grown to become Australia's most recognised and best-loved animal welfare organisation. They're a community-based charity which works to prevent cruelty to animals by actively promoting their care and protection.
Each year in Australia, the RSPCA receive over 132,000 stray, injured or surrendered animals and investigates about 57,000 complaints of animal cruelty and neglect.
The RSPCA's goal is to prevent cruelty to animals by championing their care and protection.
About RSPCA Pet Insurance
RSPCA Pet Insurance understand that every pet is different. That's why they offer four levels of award-winning cover to choose from, depending on your pet's needs and your budget.
With RSPCA Pet Insurance, there's no excess to pay and once your pet is insured (and you continue to pay your premiums on time), you can keep renewing their cover for a lifetime.
Plus, a portion of all first-year premiums goes to support the great wok of the RSPCA.
RSPCA Pet Insurance provides the following:
Claim up to $20,000 per year
Receive back up to 80% of eligible vet bills*
10% discount on each additional pet you insure
A portion of first-year premiums goes to support the RSPCA
No excess to pay
Use any vet licensed in Australia
Lifetime cover**
30-day cooling off period
* Pre-existing conditions and certain illnesses are excluded. Limits, sub-limits and annual condition limits may apply.
** As long as there is no break in cover and subject to the terms and conditions of the policy renewal.
To find more information about each level of cover, and details of the terms and conditions you can read the relevant RSPCA Pet Insurance policy booklet (also known as a Product Disclosure Statement or PDS) by visiting RSPCA Pet Insurance's list of policy documents.
The age of your pet
All RSPCA Pet Insurance policies cover cats and dogs aged between eight weeks old and nine years old. However, with their most basic policy (RSPCA General Accident & Illness Cover) you can cover your furry friend until they're 16 years of age.
Routine care – optional extra
If you want additional cover for things like routine care, this can be added as an optional extra with their two top levels cover (RSPCA Ultimate and Ultimate Plus Cover). This add-on can help reimburse some expenses (up to $80 per year) for preventative treatments, which aren't typically included.
The RSPCA Pet Insurance optional routine care add-on covers a range of things, such as:
desexing;
microchipping;
heartworm control;
teeth cleaning;
dew claw removal;
flea/tick/worm control;
vaccinations or health checks;
dental illness treatment;
obedience training;
heartworm test or blood screen; and
FeLV/FIV tests or urinalysis.