It may seem like a great perk when financial institutions offer their customers travel insurance as a complimentary extra with their credit card. But, while you may get some cover from these products, you need to double-check that it suits your needs.
What does credit card travel insurance cover?
Credit cards with complimentary travel insurance will usually include cover for:
Some credit card travel insurance may provide additional cover for incidents such as accidental death, loss of income and rental vehicle excess.
Who does my credit card travel insurance cover?
Your credit card's policy will cover the primary cardholder; but, some credit card providers also offer to extend travel insurance coverage to spouses or dependent children travelling with you. There will usually be terms and conditions to this, which is standard for non-credit card policies as well.
Dependant children typically must be accompanying you for the entire trip, although in some instances, additional cardholders can be covered even if they travel without you.
Make sure you read your Product Disclosure Statement (PDS) to understand what you're covered for.
Does my credit card have travel insurance?
Not all credit cards will have travel insurance included. If you'd like features like this, check whether a credit card has travel insurance before you choose one. If you're unsure whether your existing credit card includes travel insurance, you can contact your provider and ask if you're eligible.
How does complimentary insurance work?
Complimentary insurance is cover that your credit card provider may offer as an incentive, which you may need to activate by making eligible purchases with your card such as pre-booking accommodation or flights. The eligibility criteria will vary between insurers, so make sure you understand what's required to access your complimentary cover.
In any case, the insurance isn't technically 'complimentary' since it's generally paid for by the fees and interest charges that come with the card.
In addition, not all credit cards will offer complimentary travel insurance for overseas travel. Other complimentary insurance your credit card provider might offer include:
Transit accident insurance
Interstate flight inconvenience insurance
Purchase protection insurance
Extended warranty insurance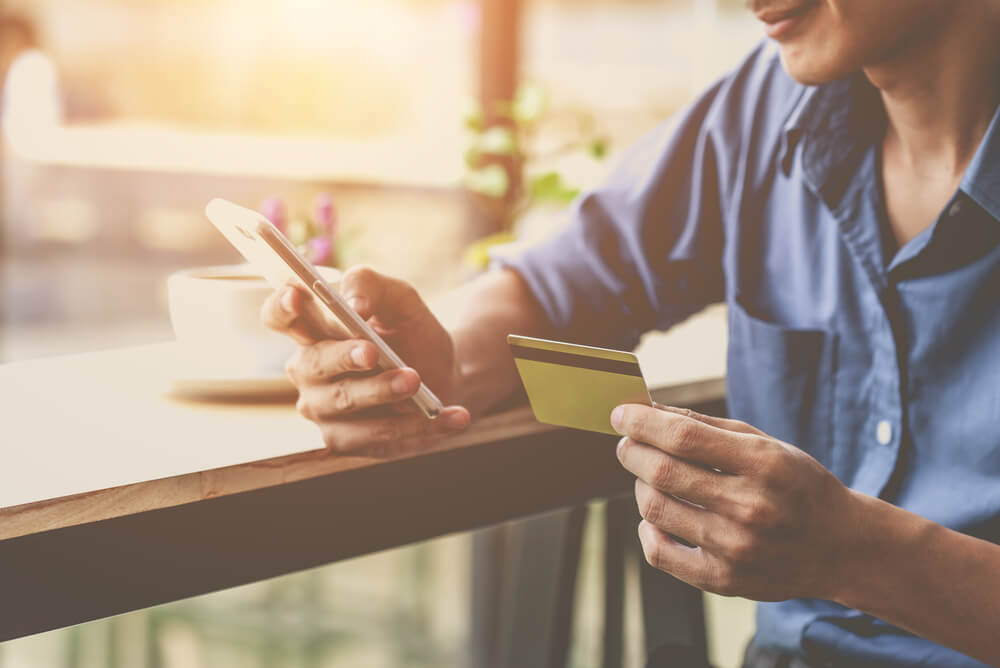 Exclusions
Like most types of insurance, there are a few things that credit card travel insurance doesn't cover. Specific exclusions vary from provider to provider, but you can generally expect the following to be excluded from cover:
Pre-existing medical conditions. While more and more standalone travel policies are beginning to cover certain medical conditions, it's usually an outright exclusion on credit card travel insurance.
Adventure sports and activities. You'll find that most travel insurance policies (both standalone and credit card) will usually exclude adventure activities and snow sports from standard coverage. However, where credit card travel insurance will exclude these completely, many standalone policies will offer cover for these activities as an optional extra.
Age limits. Credit card travel insurance usually has an age limit on coverage (e.g. 74 years of age). If you're past the age limit but still want travel insurance, you can find out more about travel insurance for seniors
Trip duration. Your coverage through a credit card travel policy is usually limited to trips between one and six months in length. In contrast, standalone policies can cover trips up to 12 months in duration.
Your PDS will outline the inclusions and exclusions of your policy, so ensure you've read this thoroughly before embarking on your trip.
Is credit card travel insurance enough?
While Australians might find 'free' credit card travel insurance a bargain with no downsides, this isn't necessarily true. Credit card travel insurance often has much lower claim limits than a comprehensive travel insurance policy and can be more limited in the type of cover available.
Credit card travel insurance vs comprehensive travel insurance
If you are unsure which type of travel insurance is right for you, we've compared some differences between credit card travel insurance and comprehensive travel insurance.
Credit card travel insurance
Comprehensive travel insurance
It's 'free' or complimentary. You typically won't have to pay an upfront premium for credit card travel insurance. Your annual credit card fees technically pay for it, so you need to consider the fees and charges that'll continue once your holiday ends.
One-off payment. A single trip policy is a one-off payment for your trip. Even annual cover is a singular purchase that covers your trips for 12 months, up to the trip duration limits.
Prices don't change as you age. Whereas standalone policies may charge higher premiums as you get older, credit card insurance doesn't (just watch out for age limits on your cover).

 

Increased prices for age. Travel insurance for seniors may be more expensive but may have higher age limits than credit cards.
No price increases based on your destination. Some destinations are sometimes more expensive than others to insure through a standalone policy, but that isn't the case with credit card insurance.
Price increases depending on the destination. Countries like the USA may have more expensive premiums due to the cost of overseas healthcare.
One size fits all. Those who travel often might find it easier to use the same policy on their credit card each time, but you likely won't be able to change your cover to suit your trip.
Fit your cover to your trip. With standalone travel insurance, you're usually offered different levels and optional extras, so you can more or less tailor your insurance to your needs. You may also be able to choose higher claim limits than with credit card policies.
Pre-existing medical conditions are often excluded entirely. While standalone policies offer coverage for medical conditions, credit card travel insurance is yet to do so.
Pre-existing medical conditions may be covered. If you declare your conditions, your insurer may be able to offer you cover for international trips.
Requires 'activation'. You often need to spend a certain amount or pay for certain things with your card to qualify for travel insurance coverage.
No minimum spend. You can get travel insurance for domestic and overseas travel, but you don't have to have purchased accommodation or flights – although this is recommended so you can be covered for cancellations.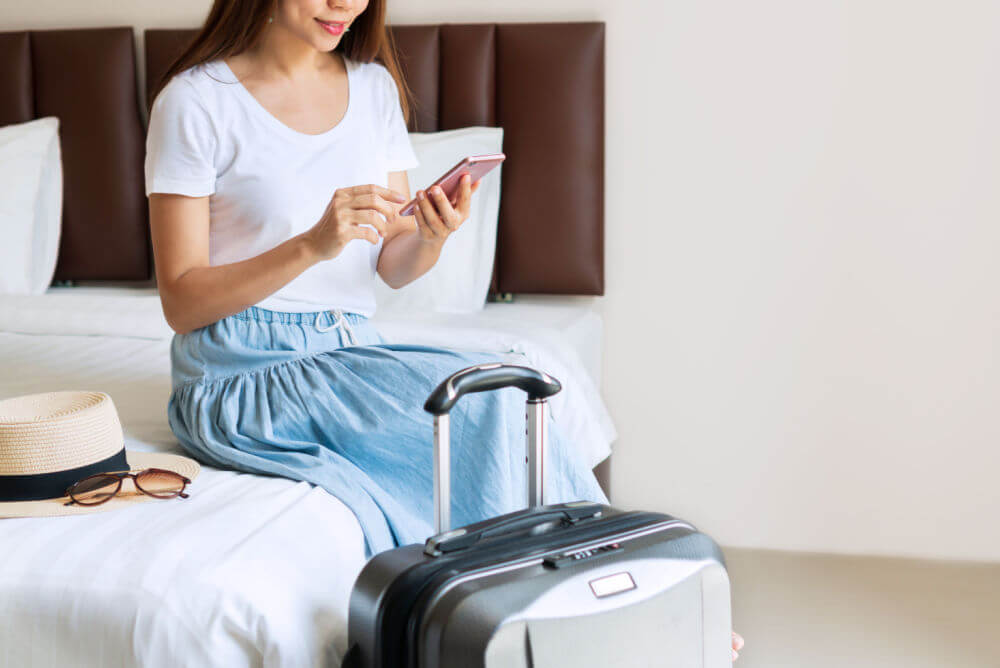 How to activate credit card travel insurance
You'll typically have to activate your credit card travel insurance before you are able to use it. The eligibility criteria required to activate your credit card travel insurance will differ across providers but will be listed in your policy documents.
You'll likely need to let your credit card provider know of your travel plans (typically through the app or website), and you may be required to disclose your travel dates, destinations and have a return ticket home. You may also need to spend a minimum amount of your travel costs for your trip with your credit card to be eligible for the complimentary credit card travel insurance policy. Once you've activated your card, there may be a waiting period (e.g. three days) until you can make claims.
Once your international travel insurance policy is activated, you can claim for losses related to your trip. The specifics of your policy and further details on claiming can be found in your PDS and information booklet from your credit card insurer.
How do I claim on travel insurance through a credit card?
Because your travel insurance is generally underwritten by an insurance company and not actually by your credit card provider, you'll need to claim directly with the insurer. However, your credit card provider should have a help centre that can direct you to where you need to make your claim.
When an incident occurs overseas, you need to first report it to the relevant authorities (e.g. police in the case of theft or violence) or go directly to a hospital or other medical facility in the event of illness or injury.
To make your claim, get a copy of the police report, incident report (e.g. theft report from your transport provider) or medical notes and certificates. You'll need to submit these to your insurance provider, along with any other supporting documentation, for your claim to be processed.
Many insurance providers will stipulate the time frame you can claim; within 30 days of your return to Australia is a common requirement. However, it's always best that you claim as soon as possible.