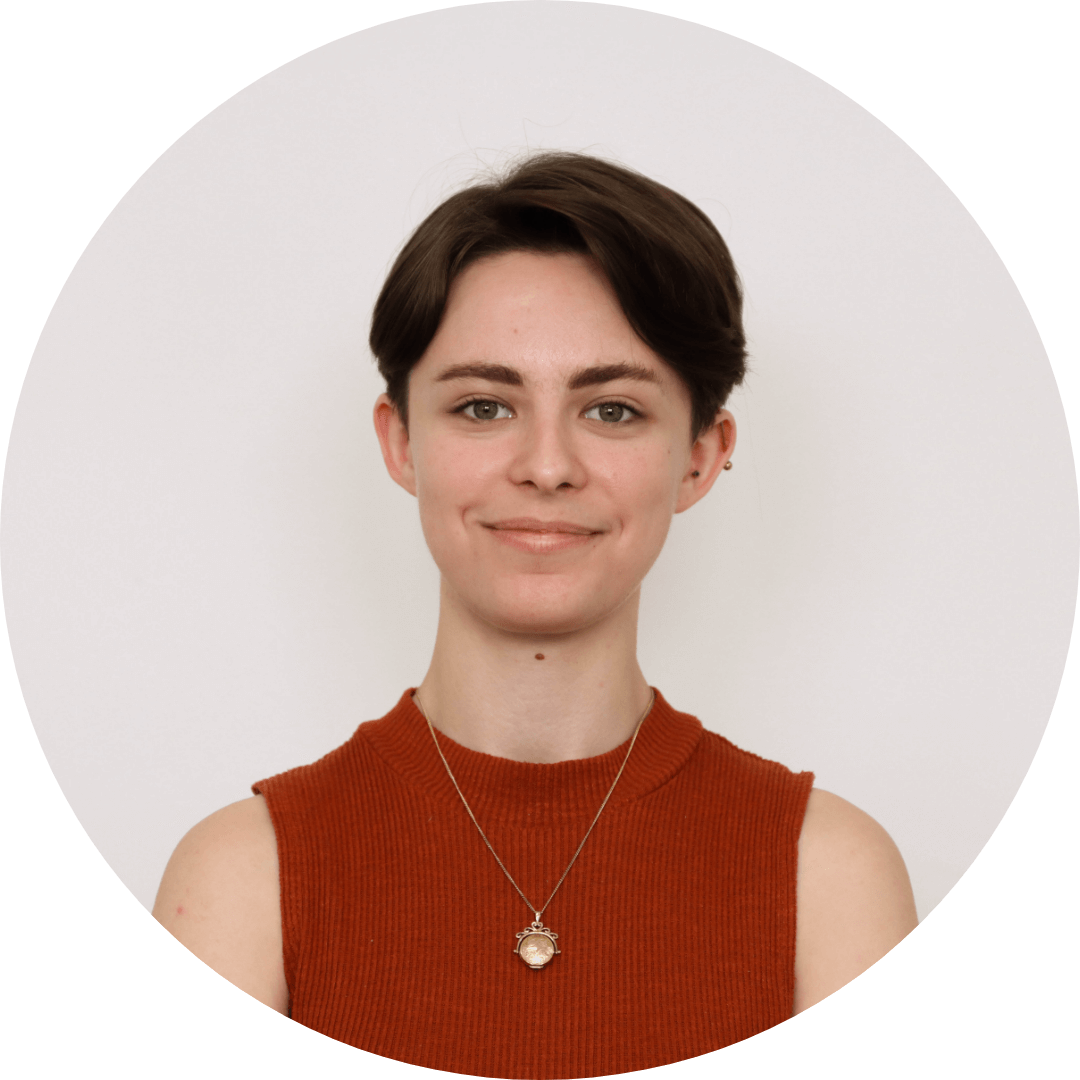 Written by Tiana Lee-Collins
Reviewed by Adrian Taylor
Last updated 18/09/2023
Why take out travel insurance for cruises?
Besides giving you peace of mind on your holiday, there are a few other reasons you should consider taking out travel insurance for your cruise:
Repatriation and emergency evacuation are incredibly expensive should you get seriously injured or ill and need to be evacuated to the nearest hospital or back to Australia. Without travel insurance, this cost will need to be paid entirely out-of-pocket.
Taking out your travel insurance policy with cruise cover as soon as you make any bookings can help cover you if your cruise is cancelled before your departure.
If bad weather causes your cruise to avoid docking at a destination, you may be covered for any missed ports on your trip.
If you don't make it to your cruise on time and miss the departure, you may be covered for the cost of getting on at the next port.
Choosing cover for cruises
When choosing travel insurance cover for your cruise, it's important your policy is suitable for your trip. So before purchasing, be sure you consider the following:
Some travel insurance providers may offer cruise cover automatically, while with others, you may need to purchase it as an optional extra; either way, make sure your policy includes all the cover you need before you purchase.
Beyond cruise-specific benefits, it's a good idea to be covered for theft or loss of luggage, personal liability and medical expenses, including cover for any pre-existing medical conditions.
Make sure you're covered for both onshore and offshore activities; if your activities aren't covered automatically, they may be covered under an adventure pack add-on.
Be aware of any exclusions to your policy that might affect your ability to claim, as well as your policy's claim limits and any age limits that may apply.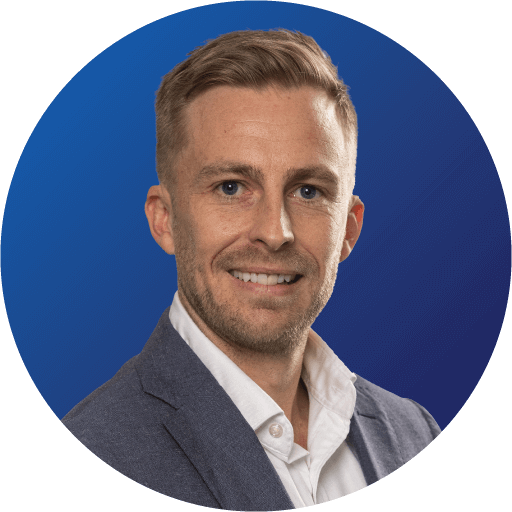 Expert tips for choosing the right travel insurance for cruises
Our travel insurance expert, Adrian Taylor, has some top tips on choosing the right travel insurance for your cruise holiday.
Make sure your activities are covered
When purchasing travel insurance for a cruise trip, consider what cover you need at sea and on land at any ports your cruise visits, especially for any activities you want to partake in.
Declare any ports of call
If you're going on an international cruise, be sure to declare where your cruise is visiting ports of call, too; otherwise, you might not be covered for those destinations. Depending on your insurer, you may be able to select 'South Pacific' or 'Europe' as a destination for blanket cover of the countries within those regions.
Get international travel insurance for domestic cruises
Even domestic cruises need international travel insurance with medical cover. If you become sick or injured on your trip, your Medicare or private health insurance typically won't cover you.
All about travel insurance for cruises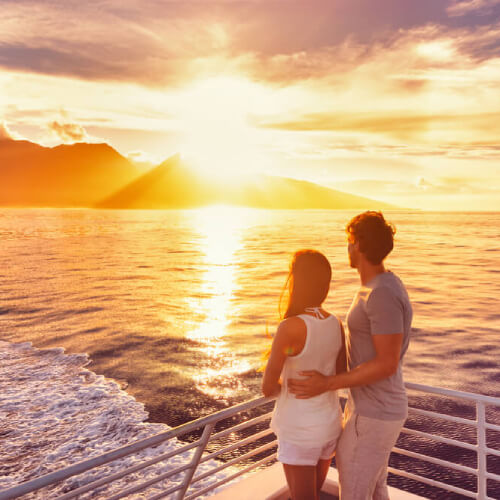 Do I need special travel insurance for a cruise?
While some comprehensive policies automatically offer cover for cruises, cruise cover must be purchased as an add-on for most travel insurance policies. If you depart on a cruise without cover specifically for cruises, then you won't be covered for any losses that happen onboard.
It might be more expensive for a travel insurance policy with cruise cover, but without this cover you'll have no financial protection if something goes wrong.
Do I need travel insurance for a cruise in Australia
Whether cruising around a small part of Australian waters or setting sail on a river cruise around Europe, international travel insurance could help cover your offshore medical expenses. That's because you won't be covered by Medicare or your private health fund the moment your ship leaves an Australian port, even if you're not visiting any international ports.
Most doctors on cruise ships are private practitioners, meaning consultations, medical treatments and medications are charged at private rates. It's important to consider travel insurance for any unexpected medical attention or repatriation needed at sea.
Most cruise operators will suggest that passengers take out international travel insurance that includes cover for overseas medical expenses, regardless of whether you're taking a domestic or international cruise.
Things to consider when getting covered for your cruise
Here are some things that may be useful to keep in mind when purchasing travel insurance for your cruise.
What activities will you be partaking in? Cruises often include snorkelling, scuba diving and other activities when stopped at different ports, whether in Australian waters or on the oceans around Indonesia, Fiji or New Caledonia. You may not be covered for these types of activities unless you've purchased an adventure sports add-on.
Are your medical costs covered? If you're worried about falling ill or getting injured on your trip, consider a travel insurance policy that covers overseas medical expenses, medical or emergency evacuations and even pre-existing medical conditions.
Reimbursement if you miss out on activities. If you must cancel your cruise or any pre-paid onshore excursions or activities for unforeseen reasons, travel insurance could help you get your money back (depending on your policy).
Looking after your gear. If your formalwear is stolen, lost or damaged for any reason, your travel insurance may cover its worth, up to your benefit limits. This can also extend to belongings like your phone, camera and laptops.
Insurance policies may not cover all of the above, so remember to read the PDS before you purchase to know exactly what you're covered for and what exclusions apply and check your insurer's Target Market Determination (TMD) to see if the policy is suitable for you.
Inclusions and exclusions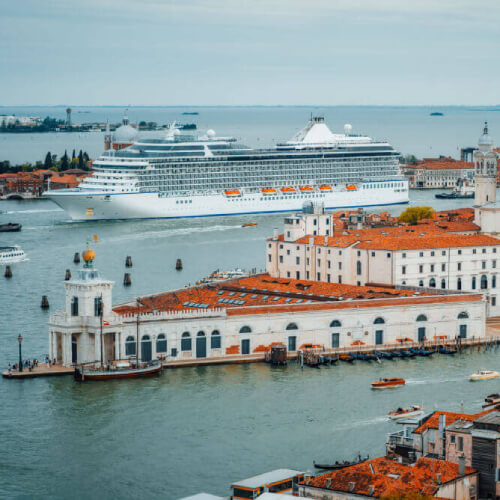 What does travel insurance for a cruise cover?
Travel insurance can give you the peace of mind that you'll be financially assisted if things don't go as planned. Travel insurance with cruise cover can include cover for:
Overseas medical assistance and hospital expenses
Medical evacuations back to Australia
Cabin confinement due to sickness
Cancellation costs for pre-paid travel arrangements
Trip delays and rescheduling fees
Missed ports, cruise departure or pre-paid shore excursions
Lost, damaged or stolen luggage and personal belongings
Additional expenses
24-hour emergency assistance.
Terms, conditions, limits, sub-limits and exclusions apply, so be sure to check your policy's PDS.
What is excluded in travel insurance for cruises?
It's important to remember that travel insurance policies come with general exclusions. For example, travel insurance may not cover claims for:
Pre-existing conditions that were not disclosed to your insurer, or your insurer did not agree to cover
Lost, damaged or stolen belongings that were left unattended in a public space
Incidents due to intoxication, drug use, risky behaviour or acting illegally
Travelling against government advice (check Smartraveller for updates)
Acts of war, terrorism or civil unrest
Travellers past the policy age limit.
If you're a senior traveller, you should always check the PDS of your policy to understand the insurer's age requirements. Depending on the policy, some insurers will cover travellers up to 99 years or older; however, age limits will vary between insurers. Read our pages on travel insurance for over 65s and over 85s for more information on travel insurance for seniors.
To understand any potential exclusions of your policy, you should always read the PDS before purchasing a policy for your cruise trip.
---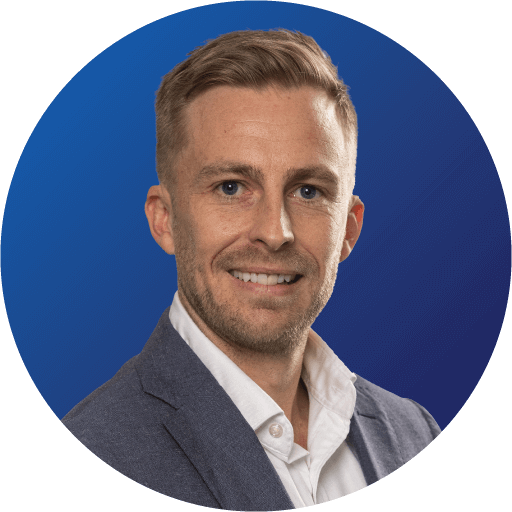 Meet our General Manager of General Insurance, Adrian Taylor
Adrian Taylor is our resident expert in travel insurance. He believes in educating customers so they can make the most of their cruises without worrying about mishaps and financial losses. Whether your cruise is a few days or a few months long, Adrian's expertise in insurance is top tier.
As the General Manager of General Insurance at Compare the Market, Adrian Taylor has over 13 years' experience in the financial services industry. Adrian specialises in customer experience and is dedicated to helping customers better understand insurance products so they can save money.
---