If you're looking for an island paradise where you can kick your feet up and soak in the sun, it's hard to go past New Caledonia. These islands combine some of the best parts of Melanesian and French culture.
From cultural experiences, endless supplies of French pastries and freshly baked bread, to snorkelling over coral reefs, New Caledonia is a perfect vacation destination.
Whether you get there via cruise ship or fly in direct from Australia, it's vital you have adequate travel insurance for your New Caledonia holiday. We'll explain:
the benefits of travel insurance;
what to look for in a travel insurance policy;
things that won't be covered; and
some tips for travelling to New Caledonia.
How many Australians travel to New Caledonia?
Thousands of Aussies flock to New Caledonia for a tropical getaway every year. In 2019, 25,200 made the trip!1
Should I get travel insurance for a trip to New Caledonia?
The decision to get travel insurance is completely up to you and your needs! Before you say 'bon voyage' to Australia, it might be worth looking into travel insurance for your vacation to New Caledonia. Ideally, nothing would go wrong, and you'd have a great time.
Unfortunately, things can go wrong, and it pays to be prepared.
For example, New Caledonia is a popular cruise destination, given its proximity to Australia. The Department of Foreign Affairs and Trade (DFAT) notes in their Consular State of Play 2019-20 report that there were 78 cases where Australians were hospitalised on a trip to New Caledonia.2
Furthermore, DFAT's Smartraveller website notes that medical care is expensive in New Caledonia.3 Medical evacuation back to Australia could be particularly pricey if you had to pay for it yourself.
However, medical costs and repatriation back to Australia can be covered by travel insurance, as can a range of other scenarios and events (subject to the terms of your policy).
What to look for in travel insurance for a New Caledonia vacation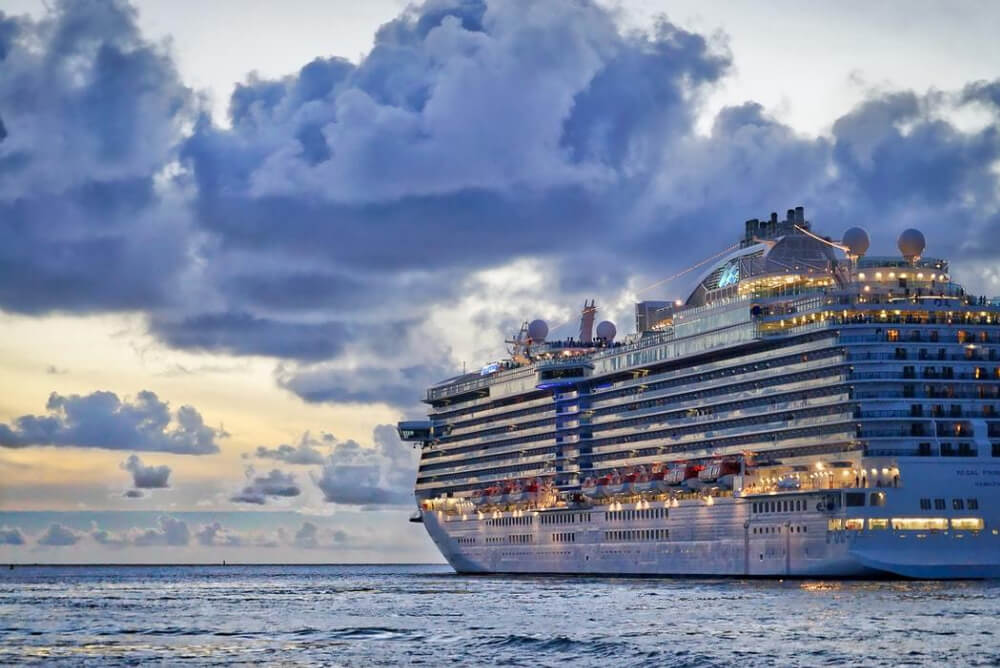 Picking travel insurance is like packing your suitcase – you want to make sure you've brought what you'll need. While travel insurance can cover a vast array of events, we'll take a look at some critical features to look for when planning a trip to New Caledonia.
Cruise voyages
As mentioned previously, New Caledonia is a popular cruise destination. Australians love a cruise, with 1.35 million sailing the seas in luxury in 2018, 883,000 of which were to international destinations.4
If you're planning on arriving at New Caledonia in style and making the journey itself a holiday with a cruise, it's vital to check that your travel insurance policy will cover incidents that occur while on a cruise.
In most cases, standard travel insurance policies don't cover cruises, but you can typically purchase an optional extra to add cruise cover onto your policy. While cruise cover can vary between insurers, most will provide cover for medical expenses, hospitalisation, medical evacuation (should something go wrong at sea), stolen, lost or damaged belongings, and reimbursements for cancelled activities. Note that not all providers or policies cover all of these things, and they may just cover a set selection of coverage benefits.
Many cruises don't just visit New Caledonia. It's quite common for vessels to sail to other nearby islands such as Vanuatu or Fiji as well. When purchasing travel insurance you'll just need to note down how many other destinations you're visiting besides New Caledonia.
Natural disasters
Smartraveller warns that New Caledonia can experience a number of disruptive weather events, including tsunamis, earthquakes and bushfires. Notably, the French island territory plays host to cyclone season from November to May.5
Should a natural disaster occur, your coverage will depend on what the insurer covers and when you bought your policy.
For example, say a cyclone occurs, and your flights and trip are cancelled. If you'd purchased travel insurance before the cyclone had formed, you could be covered for the lost deposits and cancellation fees (if you aren't compensated by your airline or accommodation provider).
If instead you've already made it to New Caledonia and a natural disaster occurs, any damage to your belongings or injuries you sustain can be covered – so long as your travel insurance lists this cover in your product disclosure statement.
If you purchase travel insurance after a natural disaster occurs though, and that event forces you to cancel your holiday plans, this won't be covered by your travel insurance. This is because it was already a 'known event'.
For information on a policy's cover and exclusions for natural disasters, be sure to check out the Product Disclosure Statement (PDS).
Adventure activities
While New Caledonia is known for being a relaxing holiday destination, there are still a few exciting things to do there. Whether you're snorkelling and exploring coral reefs off Amédée Island under the watchful gaze of its historic lighthouse, or riding horses across the fields and beaches, it pays to look at what activities are covered by your policy.
Some travel insurance providers will cover a few 'low key' activities and sports like hiking, snorkelling or horse riding at no extra cost, but not more adventurous activities like kite surfing or motorcycle riding. Even if a travel insurance provider doesn't cover many activities, you may be able to purchase add-on cover for a number of activities, so you can have peace of mind while staying active on holiday.
Medical expenses
While New Caledonia is a largely peaceful Pacific island, it still has its dangers. As noted by Smartraveller, dengue fever, Zika virus and other insect-borne, waterborne, foodborne and parasitic diseases and infections are present in New Caledonia.6 Venomous sea snakes are present as well, and these can be found in the water or sunbaking on the sand.
Getting cover for medical expenses on your journey to New Caledonia can help provide peace of mind should you need treatment; otherwise, you'll have to pay for medical costs out of pocket.
A world of choice
There are various types of travel insurance out there. Cheaper options may provide cover for a limited number of scenarios, or lower amounts of financial compensation if you make a claim, while more comprehensive policies will provide greater cover.
On top of that, you may be able to choose a policy that only covers medical expenses and cancellations. As with our suitcase packing metaphor earlier, it's all about what you want to include, based on what you've got planned.
Common travel insurance exclusions
Exclusions refer to situations where a travel insurer won't pay a claim. While some specifics can differ between providers, a few ones to be aware of on your New Caledonian getaway include:
Alcohol and illicit substances: if you were under the influence of an illegal substance or alcohol when something goes wrong, this could void your travel insurance cover.
Reckless behaviour: acting dangerously, failing to listen to instruction from tour operators and breaking the law can make you ineligible for travel insurance claims for any related incident that occurs.
Failing to wear a helmet: while you can get travel insurance for motorcycle, moped or scooter riding, and you may be able to rent one in New Caledonia to get around, it's imperative you wear a helmet when doing so. If you get injured, and you weren't wearing a helmet, your insurer is unlikely to pay any claim for medical expenses from the accident.
Our top travel tips for New Caledonia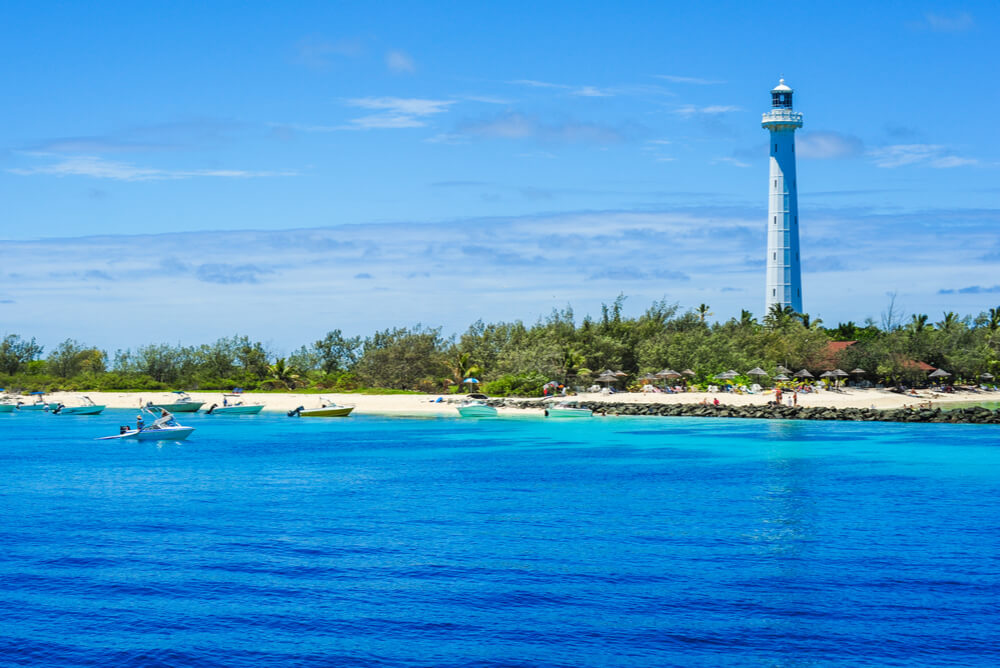 1.      Practice your French and carry a phrasebook
While you'll find people in the capital city Nouméa that can speak English, they may not speak it fluently, and most people in the rest of the country only speak French. While pronunciation can be tricky, this is an opportunity to embrace a new cultural experience. Be sure to have a phrasebook handy and don't be afraid to give it a go.
Here are a few helpful phrases to get started:
Bonjour – hello/good day
Bonsoir – good evening
S'il vous plait – please
Merci – thanks
Désolé! – sorry!
Où est…? – where is…?
Combien? – how much?
Je ne sais pas – I do not know
Au revoir – goodbye
2.      Be aware of dress codes and local customs
New Caledonia dress customs can be a bit confusing at first glance. At some beaches, mostly in the capital city and tourist areas, it's fine to be topless, but not at all beaches. Additionally, it's polite to dress modestly when venturing out of Nouméa or other tourist hot spots.
If you're exploring the island, you may be required to follow the Kanak people's traditions, who are indigenous to New Caledonia, when entering certain areas. This can include verbally requesting permission to enter specific areas and offering a small gift.
You can visit New Caledonia Tourism's page on local etiquette and customs to learn more.
Additionally, as a territory of France, New Caledonia follows both French law and its own laws. Smartraveller recommends carrying photo ID in case you need to present it to authorities.7
3.      Bring insect repellent
As a tropical island in the pacific, you're going to encounter bugs in New Caledonia. Bring along some insect repellent to help keep them away. This won't only help you avoid annoying bites, but can help you avoid catching an insect-borne disease or virus.
You may also want to consider the following travel vaccinations for New Caledonia, recommended by the American Centers for Disease Control and Prevention:
Measles
Influenza
Hepatitis A and Hepatitis B
Typhoid
Yellow Fever8
Cruise through travel insurance options with ease
Planning your amazing getaway, whether it's to New Caledonia or elsewhere, can be fun and exciting. Getting travel insurance for it… not so much. That's where we come in.
Our free travel insurance comparison service compares a number of options in minutes, making it easy to weigh up quotes based on price and coverage. You can also select cover for cruises at a click of a button. Also, we don't mark-up prices, so you would pay the same as if you went direct, but with more choice; all online, on one page, in just a couple minutes.
Simples!
Are you looking to get travel insurance for a different destination? Check out our list of destination guides here for other locations.