Holidays are usually a fantastic time to get some wonder in your life. But you don't generally want to think about what might go wrong. However, natural disasters can strike at any time, including on your travels.
So, what do you need to know about travelling and natural disasters? How can you best protect yourself while travelling? And what should you do in an emergency?
The big question: Can I buy travel insurance with natural disaster cover in the event of a weather emergency?
Most travel insurance will cover you in the event of a natural disaster, as long as you take proper precaution when heading to a potentially affected area. For some policies, you might have to pay a little extra to include cover for Natural Disasters. So always read your Product Disclosure Statement (PDS) for all inclusions and possible exclusions relating to travelling to a natural disaster zone. Also, keep up to date on smartraveller for any warnings and advice relating to natural disaster zones.
When travelling overseas to a potential natural disaster zone, comprehensive travel insurance could provide additional peace of mind, as these policies are likely to provide cover for cancellation,  emergency evacuation and accidents.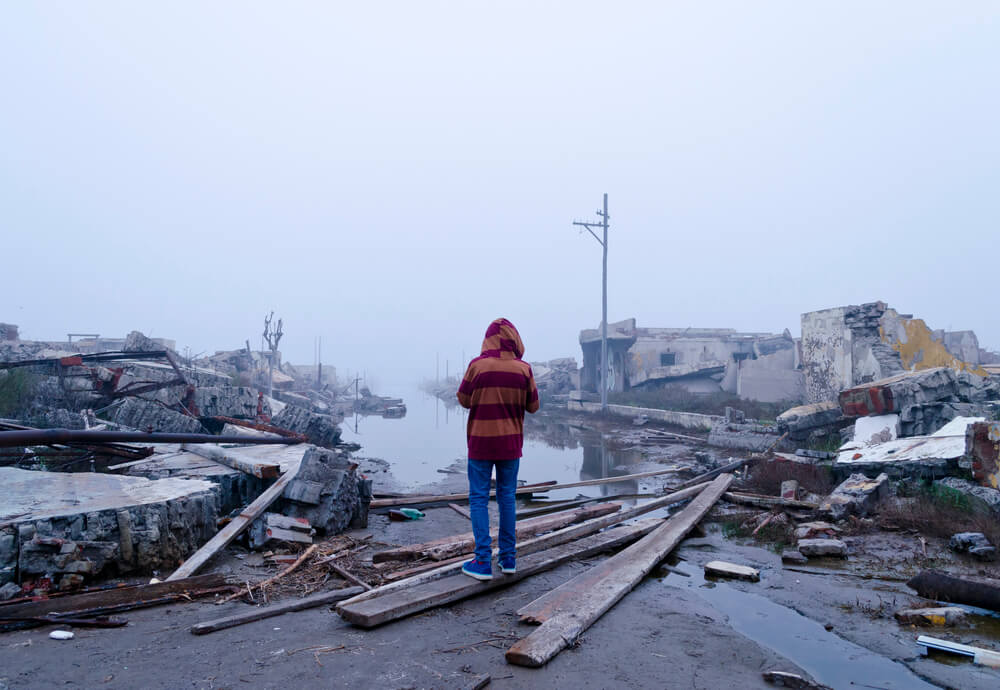 Why get travel insurance in the event of a natural disaster?
Not all travel insurance policies cover natural disasters automatically. There are some that require an additional premium for this level of cover. Be aware of this to avoid any nasty surprises to your wallet!
Additionally, making sure you buy travel insurance as soon as you book your flight or cruise is crucial to ensuring you have access to any cancellation cover that is included in the policy in the event of a snap natural disaster. If you buy a policy after the natural disaster commences, you will not be covered by your insurance. This is because the natural disaster becomes a 'known event', and travel insurance is designed to cover you for unforeseen or unexpected events, not those that are known.
Keep in mind, some travel insurance policies have cancellation cover as an optional extra which you must add when purchasing to get covered for cancellations.
Should a natural disaster happen where you are holidaying or travelling let your insurer know you have been impacted as soon as you can. Should you need to pay for additional travel, or additional accommodation, you'll need a policy with additional expense cover. Most comprehensive plans will include this in their cover but be aware that many standard and basic plans do not include this benefit.
What should my travel insurance policy for Natural Disasters include?
When it comes to natural disasters and the damage they can cause, the following benefits are definitely something to look for in travel insurance policies:
medical costs and hospital expenses
cancellations
emergency accommodation/flights
24/7 emergency assistance
Luggage and personal effects
Exclusions to insurance with natural disaster cover and what to look out for
Travelling to an area where smartraveller.gov.au has advised you to not go or where government warnings are in place;
Taking unnecessary risks;
Not cancelling or changing plans when you know you shouldn't travel; and
Not contacting your insurer prior to changing your plans or paying for alternative flights and/or accommodation.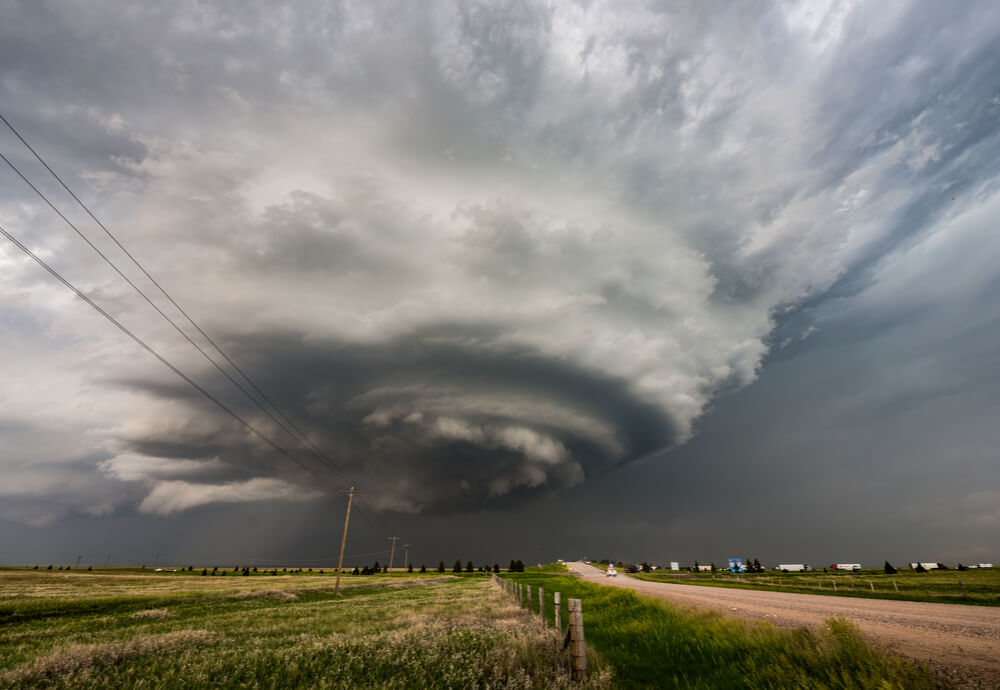 Types of Natural Disasters
There are several different types of natural disasters, which may be more common in certain parts of the globe.
Getting the right travel cover can help cover the financial impact of a natural disaster cancelling your travel plans.
Cyclones, hurricanes and typhoons
These can happen in some areas of the world and are typically known for their destructive winds, torrential rains, storm surges and flooding. Cyclones can also impact air and sea travel. If you want to holiday in a tropical location, check and double-check when cyclone season is.
Earthquakes
Earthquakes are common in areas with lots of geological motion. Most areas of the world have minor tremors under the earth however some will range to major earthquakes above a 6 on the Richter scale, which measures the size of an earthquake.  Earthquakes have impacts on the sea as well as land and can cause devastating effects.
Floods
Many regions are likely to have flooding during their monsoon seasons and in the wetter months. Should you be driving towards flood waters, don't attempt to cross the roads that are flooded.
Landslides and mudslides
Land and/or mudslides can occur in mountainous areas after heavy rainfall. Earthquakes, excessive snowfalls, volcanic activity and deforestation are all potential causes of land and mudslides. This may impact travel by road or when flying.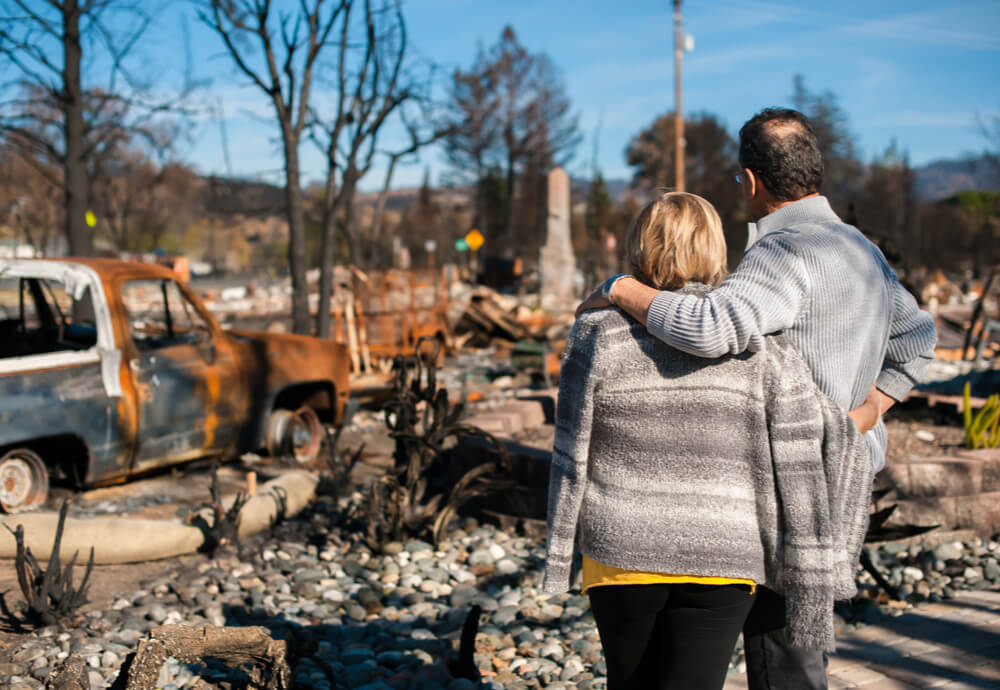 Tornadoes
Tornadoes, also known as twisters, are a common occurrence across the world. Tornado Alley in the USA is home to some of the most devastating twisters, but many other countries such as Western Asia, Japan, Argentina and Australia get twisters too.
Tsunamis
Tsunamis are large waves caused by an earthquake, landslide or volcanic eruption under the sea. They can travel at high speeds and be devastating when they make landfall.
Volcanic eruptions
Volcanoes are vents between the earth's surface and the layer of molten rock beneath. An eruption occurs when the vent opens up and spews lava, gas, ash and debris above ground. Check out our dedicated page for travel insurance and volcanic eruptions here.

Top tips for Natural Disasters and Travel
1. Stay safe, be alert and check out Smartraveller for any updates on an affected area
Your safety on your travels should be the number one priority. That's why it may be a good idea to have travel insurance, to be alert and to check on any updates of affected areas on websites such as smartraveller.
 2.  Keep your documents in safe, water-repellent spaces
In the event you're swept up in a storm or your accommodation is flooded, keeping your important documents such as your passport under wraps in water-repellent spaces to keep them safe is recommended.
3. Research when and where major disasters occur
By knowing when and where natural disasters happen is key to enjoying your travels safely and ensuring your travel insurance policy will cover you. Keep an eye on the weather reports in your destination and the minute you book your flight or cruise, consider taking out travel insurance.
4. Choose your itinerary and accommodation with care
If you're heading to an area where you think natural disaster might occur, plan your activities and accommodation with safety in mind. If you're unsure, talk to a travel agent, hotel staff in your location, or look it up online.