While you can plan an itinerary for your trip, there's always a chance a natural disaster could strike and affect your travels. Luckily, travel insurance may be able to protect you financially if a natural disaster knocks your trip off-course.
Does travel insurance cover natural disasters?
Many comprehensive travel insurance policies will provide cover for natural disaster-related losses, as long as you take proper precautions when heading to a potentially affected area. You will need to have purchased your policy prior to any natural disaster to have any cover. In some cases, you might also have to pay an additional fee for travel insurance that covers natural disasters.
Cover will vary between insurers, so it's important to read your Product Disclosure Statement (PDS) for all inclusions and exclusions impacting your cover for natural disasters. Also, keep up to date on Smartraveller for any warnings and advice relating to natural disaster zones.
When travelling overseas to a potential natural disaster zone, comprehensive travel insurance could provide additional peace of mind, as these policies are likely to provide some level of cover for cancellation costs, emergency evacuation and medical expenses.
Why get travel insurance that covers natural disasters?
Natural disasters are hard to predict and can seriously impact your trip if one occurs near your travel destination. Having travel insurance in case of an unforeseen disaster may save you money if your trip gets cancelled or you become stranded overseas and need to pay for additional accommodation and flights.
However, if you buy a policy after the natural disaster commences, your travel insurance will not cover you. This is because the natural disaster becomes a 'known event', and travel insurance is designed to cover you against unforeseen or unexpected events, not those that are known.
Keep in mind that some travel insurance policies include cancellation cover as an optional extra which you must add to your policy when purchasing to be covered for cancellations. Some insurers may also offer travel insurance with cancellation cover for any reason, meaning you may be covered for reasons usually excluded, such as change of mind.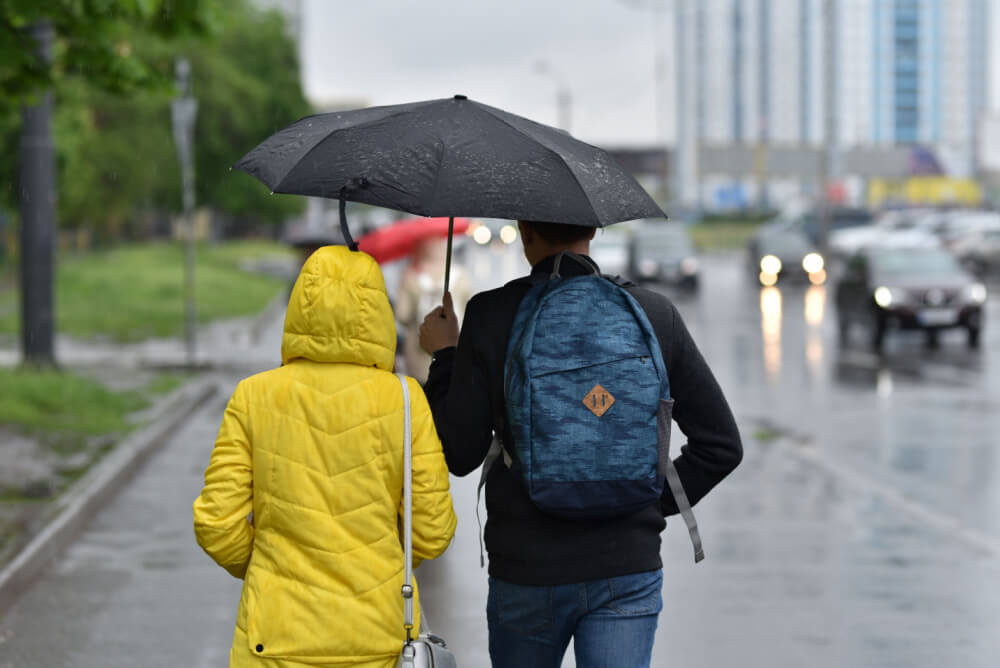 What should my travel insurance policy for natural disasters include?
When it comes to natural disasters and the damage they can cause, the following benefits are definitely something to look for in travel insurance policies:
Should you need to pay for additional travel or accommodation if your plans change, you'll need a policy with additional expense cover. Most comprehensive plans will include this in their cover, but be aware that many standard and basic plans do not. Always check with your insurer before paying for any additional accommodation or travel, so you know what your policy will cover.
Travel insurance that covers natural disasters: Exclusions to watch out for
As with all aspects of your travel insurance policy, your cover for natural disasters comes with limits and exclusions that may cause your claim to be rejected. Some common exclusions include:
Ignoring travel warnings. If you travel to an area with an active 'Do Not Travel' government warning in place, you won't be covered.
Illegal or risky activities. If your claim is a result of you taking risks or breaking laws, then it's highly likely it will be rejected.
Not contacting your insurer before changing plans. You may not be covered if you change your plans or pay for alternative flights and accommodation without first notifying your insurer.
Bad weather. While it can be inconvenient, bad weather (e.g. constant rain on your beach holiday) is not covered by your policy unless it causes financial losses such as flight delays, lost tours or uninhabitable accommodation.

Types of natural disasters covered by travel insurance
There are different types of natural disasters that can be covered by your travel insurance policy, and getting the right travel cover can help with the financial impact of a natural disaster disrupting your travel plans.
However, it's important to understand that not all natural disasters may be covered under travel insurance; incidents like volcanic ash clouds and avalanches might require taking out additional cover to be protected.
Natural disasters your policy may cover include:
Earthquakes
Floods
Landslides and mudslides
Tornadoes
Tropical storms such as cyclones, hurricanes and typhoons
Tsunamis
Wildfires
Top safety hacks for natural disasters and travel
 1.  Keep your documents in safe, water-repellent spaces
In the event you're swept up in a storm or your accommodation is flooded, keeping your important documents (such as your passport) under wraps in water-repellent spaces to keep them safe is recommended. You might also want to protect any receipts, bank or credit card statements and boarding passes in case you need to make a claim.
2. Research your destination before travelling
By understanding the risks and potential natural disasters that may occur at your travel destination and creating an emergency plan, you're able to enjoy your travels safely. Different locations will have different risks; for example, Bali, Indonesia is known for having floods, tsunamis and volcanic eruptions, while Japan frequently deals with earthquakes, all of which could impact your holiday. Keep an eye on the weather reports in your destination and consider taking out travel insurance the minute you book your flight or cruise.
3. Choose your itinerary and accommodation with care
If you're heading to an area where you think a natural disaster might occur, plan your activities and accommodation with safety in mind. If you're unsure, talk to a travel agent or the hotel staff in your location, or look it up online.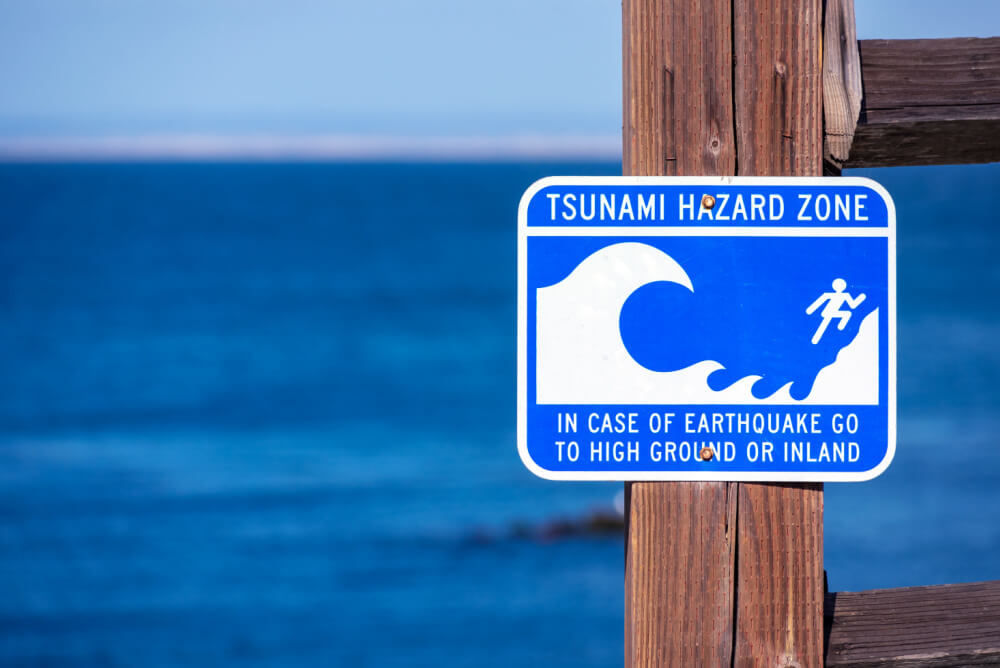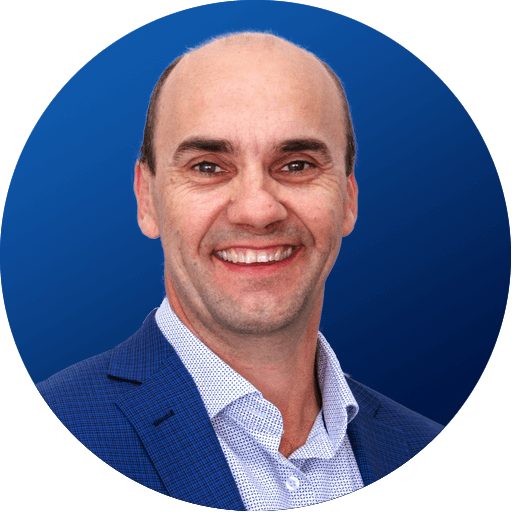 Top tips from our travel insurance expert, Stephen Zeller
Compare and purchase comprehensive travel insurance as soon as you make a booking and pay any deposits to ensure you have cancellation cover from the start should you need to cancel your trip. If you purchase cover after the commencement of any natural disaster, you will not be covered for any losses.
Always heed any travel warnings. If you don't, and you travel against governmental travel warnings, your insurer is unlikely to cover you if you suffer any loss.
While many insurers are providing cover for COVID-19 related losses, pandemics do not count as natural disasters and you will need to purchase comprehensive cover for COVID-19 cover to be included. Look for the COVID-19 icon when you compare products.
If you have any pre-existing medical conditions, declare these conditions as part of your application to your chosen insurer so they can assess your claim and judge what cover is available for you. Then, if a natural disaster aggravates your condition, you will know exactly what you've covered for.
Consider what cover you need for general medical expenses, cancellation fees, luggage and rental vehicle excess, as well as any additional cover you may need for natural disasters. Always read the PDS to understand the cover to make sure you have the cover you need.
Get covered before you leave
If your travel destination is prone to natural disasters, taking out a travel insurance policy with natural disaster cover can give you peace of mind if something goes wrong.
With our free travel insurance comparison service, you can browse policies and insurers for a suitable level of cover for your trip requirements. You can find details in your policy's PDS to see exactly what you're covered for, whether it's domestic or international travel.
Simples!