Expert tips on choosing the right travel insurance for Indonesia
Our General Manager of General Insurance, Adrian Taylor, has some tips for getting travel insurance for your trip to Indonesia.
Declare your pre-existing medical conditions
If you have any pre-existing medical conditions, search for products that allow you to declare these conditions as part of your insurance application so your insurer can consider them. This can help to ensure you have the cover you need if you're injured or become ill.
Search for a policy that suits your itinerary
Consider what you need to include in your travel policy. This might include medical expenses, cancellation fees, personal liability costs, luggage and rental vehicle excess, as well as any additional cover for cruise holidays. Keep all this in mind when shopping for a policy.
Consider COVID-19 cover
While many insurers are automatically providing cover for some COVID-19 related losses, in most cases, you'll need to purchase their top tier cover or comprehensive cover for COVID-19 cover to be included.
Do I need travel insurance for my trip to Indonesia?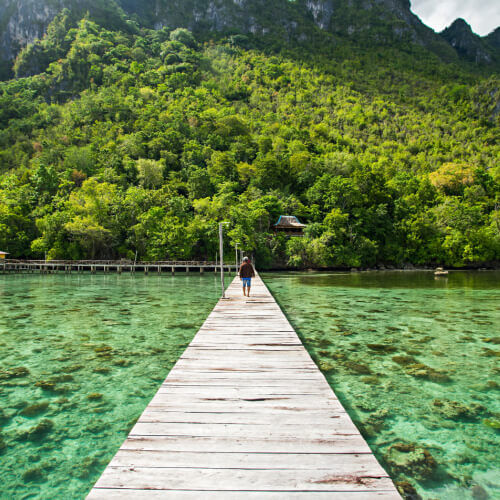 It's always a good idea to have travel insurance when heading overseas. If something goes wrong on your trip, it may leave you with hefty out-of-pocket expenses. Things like unforeseen medical events, lost belongings, cancellations and delays can happen to anybody, and they're often out of your control.
Travel insurance can help protect you from financial loss due to mishaps and injuries, as well as provide 24/7 emergency medical assistance if you find yourself in trouble. Hopefully, you never have to claim and your policy provides you with peace of mind.
Before taking out a policy, you should always read the PDS to understand the limits, sub-limits and eligibility criteria for your coverage.
Having more of a worldwide tour? If you're travelling on from Indonesia, check out our pages on Thailand, Malaysia or Singapore, or our full list of destination pages. If you're a frequent flyer, you might also want to check whether an annual multi-trip policy could save you money.
What should my travel insurance policy for Indonesia include?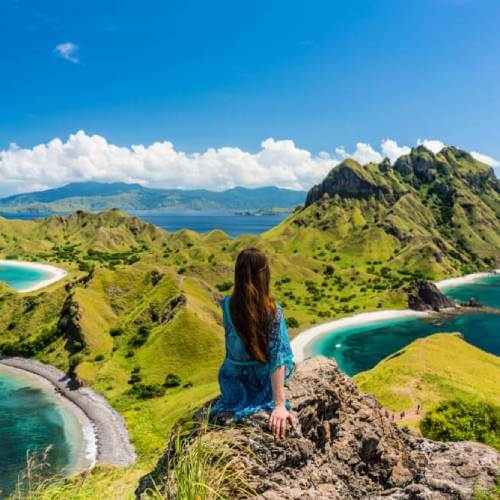 Medical expenses
Australia does not have a Reciprocal Health Care Agreement with Indonesia, which means if you require medical treatment, your Australian Medicare benefits won't cover you and you'll be left to pay for it yourself. The Australian Government also won't cover your hospital treatment if you get injured overseas, or require medical evacuation or repatriation back to Australia. These unexpected costs can put you back thousands unless you're protected from out-of-pocket expenses by an insurance policy with the appropriate medical cover.
Driving
Hiring a car, scooter or moped in Indonesia can be a great way to get around. However, you may want to consider purchasing rental vehicle excess cover as an optional extra for your travel insurance policy. This can cover the excess you need to pay the rental company if the car is stolen or damaged.
This cover is unlikely to extend to scooters or mopeds. Instead, you may want to consider getting motorcycle, moped and scooter cover for coverage when hiring two-wheeled vehicles. However, this only protects you against medical expenses, not damage to your rental.
To drive in Indonesia, you will also need either an Indonesian licence or an International Driving Permit (IDP). If you have an accident and you don't hold the correct licence or permit, it's likely your claim will be denied.
Theft or loss of belongings
Travel insurance can cover the unexpected loss of cash, credit cards, travel documents and personal belongings, including recreational equipment like bikes and sports gear.
This is critical cover as Indonesian criminals have been known to target tourists. Be careful of thieves at shopping malls, tourist hotspots and when entering your accommodation. It's wise to separate your passport and wallet and avoid carrying all your money at once or in the same spot.
Trip cancellations and delays
With the appropriate level of cover, you may be covered for all types of cancellations and travel delays, including:
Delayed and cancelled flights. If your flight is delayed or cancelled, you may be able to recoup additional accommodation or other related expenses, with travel insurance.
Hotel and tour bookings. When a booking is cancelled or a tour is rescheduled, it can impact your entire itinerary. Your insurer may cover expenses like accommodation and travel-related bookings you've already paid for but can no longer use.
Volcano and ash cloud. Indonesia is known for its volcanic eruptions. However, you can get volcano and ash cover so your plans don't go up in smoke! Ensure this cover is included in your policy, and you take out travel insurance before the event occurs.
Important to know
What is excluded from your travel insurance for Indonesia?
While travel insurance can cover you for some things on your Indonesian getaway, there will be exclusions which are events or incidents insurers won't cover. For example, travel insurance usually won't cover you in instances where you:
Had an incident while being intoxicated by alcohol or drugs
Acted in a reckless or dangerous manner
Broke Indonesian laws
Need medical treatment for a pre-existing medical condition that isn't covered by your policy
Left your luggage or belongings unattended and they were stolen or damaged
Drove without an Indonesian licence or IDP
Travelled during an active natural disaster.
Still not sure what's covered and what's excluded? Simply read the PDS of your travel insurance policy. When you compare online with us, we make it easy for you to read through each policy's PDS before purchasing cover.
Is Indonesia safe?
Indonesia can be safe, but you should take precautions when you're out and about and always check Smartraveller for travel alerts and warnings for your destination country. In Indonesia, drink spiking occurs, bag-snatching is common and there's a possible threat of terrorist attacks.1
Furthermore, Indonesia is strict on drugs, including some prescription medications for conditions like ADHD. Contact the Indonesian embassy to see whether your medication will be allowed into the country. As you may be aware, penalties for drug offences are severe in Indonesia and can include the death penalty.
Indonesia also experiences severe weather and natural disasters including floods, landslides, earthquakes, tsunamis, volcanic eruptions and volcanic ash clouds. If you travel to Indonesia while a natural disaster is occurring and there are government warnings in place, or you purchased your policy after the event started or occurred, your travel insurer may reject your claim/s or void your policy.
How to protect yourself overseas
Beyond taking out a standard travel insurance policy, we have a few ways you can help protect yourself while on holiday in Bali.
Consider vaccinations and precautionary measures. Check Smartraveller for an up-to-date list of recommended illnesses to discuss with your GP before departing, including malaria, dengue and zika virus.1
Adhere to Indonesian laws. Travel insurance won't cover you for losses you suffered while doing an illegal or reckless activity.
Apply for an e-Visa on Arrival (e-VOA). Apply a minimum of 48 hours before departing for Indonesia. An e-VOA can let you stay in Indonesia for up to 30 days.1
Get extra coverage for activities. Your standard travel insurance policies won't automatically include many adventure activities like snorkelling, scuba diving or surfing. Luckily, you may be able to add extra cover to your policy for an additional premium.