Indonesia is full of white sandy beaches, diverse culture and welcoming locals – what more could you want in an overseas getaway?
Roughly seven hours flight time from Sydney, Indonesia is an archipelago consisting of more than 17,000 islands. The largest islands include Sumatra, Java, Borneo and Sulawesi.
It's most famous island is Bali, a popular holiday destination for Australians.
For Indonesia bound travellers – on this page – we'll explore:
why travel insurance is a wise choice for any tourist;
recommended types of cover you should consider; and
share our top tips for a smooth and memorable overseas holiday.
Do I need travel insurance for my trip to Indonesia?
If something goes wrong on your trip, it may leave you with hefty out-of-pocket expenses. Things like unforeseen medical events, lost belongings, cancellations and delays can happen to anybody, and they're often out of your control.
Travel insurance can support you from financial loss due to all kinds of mishaps and injury. Hopefully, you never have to claim and all it's worth is peace of mind.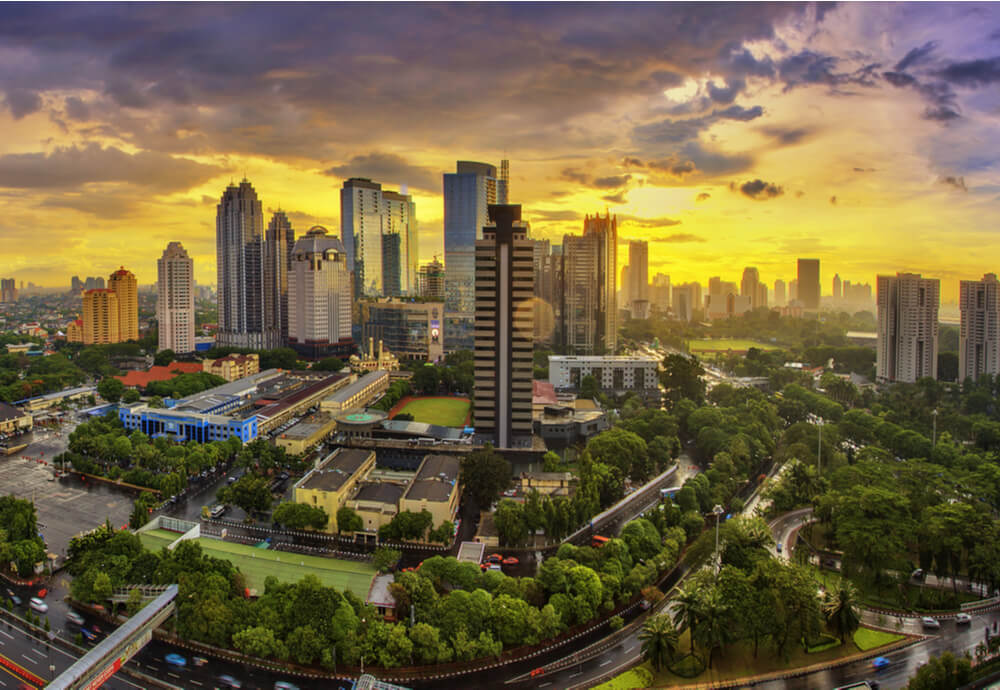 What should my travel insurance policy for Indonesia include?
Here are a few common things to include in a travel insurance policy before you jet off to Indonesia.
Medical expenses
Australia does not have a reciprocal healthcare agreement with Indonesia, which means if you require medical treatment, you'll need to pay for it with your own money – unless you get covered by an insurance policy with medical cover.
While Indonesia is a beautiful country, it's not without its dangers.
Smartraveller recommends you consider visiting your GP at least eight weeks before your trip to discuss vaccinations.1 Common illnesses in Indonesia include tetanus, measles and typhoid. You will also need to avoid close contact with animals like dogs, monkeys and insects to minimise the risk of contracting rabies or insect-borne diseases like Zika virus.
Driving
Do you plan on exploring Indonesia via motor vehicle? Many of us are eager to explore as much of these island paradises as possible when we arrive in Indonesia and hiring a car, or a scooter can be a great way to get around.
However, you may want to consider purchasing a travel insurance policy that can cover incidents on the roads; in case you get hurt, or someone else does. You should make sure that the vehicle hire agreement and cost includes insurance cover. Travel insurance can cover the excess you need to pay the hirer if the vehicle is stolen or damaged.
It's also worth keeping in mind that to drive in Indonesia, you either need an Indonesian licence or an International Driving Permit (IDP). If you have an accident and you don't hold the correct licence or permit, it's likely your claim will be denied.
Theft or loss of belongings
Travel insurance can cover the unexpected loss of cash and personal belongings, including recreational equipment like bikes and sports gear.
This is critical cover, as Indonesian criminals have been known to target naive and unsuspecting tourists. Be careful of thieves at shopping malls, tourist hotspots and when entering your accommodation.
What's more, it's wise to separate your passport and wallet, and don't carry all your money at once or in the same spot. You should also remain vigilant in social settings.
Cancellations and delays
With the appropriate level of travel insurance, you can get covered for all types of annoying cancellations and delays, including:
If your flight is delayed or cancelled, and you incur additional travel and/or accommodation expenses, you may be able to recoup some or all of your additional expenses with travel insurance.
Hotel and tour bookings. When a booking is cancelled or pushed back, it can throw your whole itinerary out of whack. In this event, your insurer may cover expenses like accommodation and travel-related bookings already paid.
Volcano and ash cloud. Indonesia is known for its volcanic eruptions, get volcano and ash cover so your plans don't go up in smoke! Just ensure it's noted as 'included cover' in your policy and you take out cover before the event occurs.
Cover before you take off
Things can go wrong before you leave as well. Whether it's a serious illness or your hotel is shut down – your policy could protect you financially even before you set foot on the plane. That's why it's important to take out travel insurance when you book your trip.
Furthermore, please read your PDS to ascertain what's covered and under what circumstances you're able to make a claim.
Having more of a worldwide tour? If you're heading on from Indonesia, check out travel insurance for Asia.
Indonesia travel insurance: What may not be covered
While travel insurance can cover you for some things on your Indonesian getaway, there will be exclusions – events or incidences insurers won't cover. For example, travel insurance won't cover you in instances where:
you were intoxicated by alcohol and/or drugs;
you were acting in a reckless or dangerous manner;
you were breaking Indonesian laws;
you had a pre-existing medical condition that isn't covered by your policy;
you left your luggage and belongings unattended; and
you were driving without an Indonesian licence or International Driving Permit.
Still not sure what's covered and what's excluded from a travel insurance policy? Simply read the Product Disclosure Statement (PDS). When you compare online with us, we enable you to read through each options PDS before you buy.
Is Indonesia safe?
Indonesia can be safe, but you should take precautions when out and about. According to Smartraveller, drink spiking occurs, bag-snatching is common, and there's also a high threat of terrorist attacks.2
Furthermore, Indonesia is strict on drugs, including some prescription medications for conditions like attention deficit hyperactivity disorder (ADHD). Contact the Indonesian embassy to see whether your medication will be allowed into the country. As you may be aware, penalties for drug offences are severe in Indonesia and can include the death penalty.
Gambling is also illegal in Indonesia.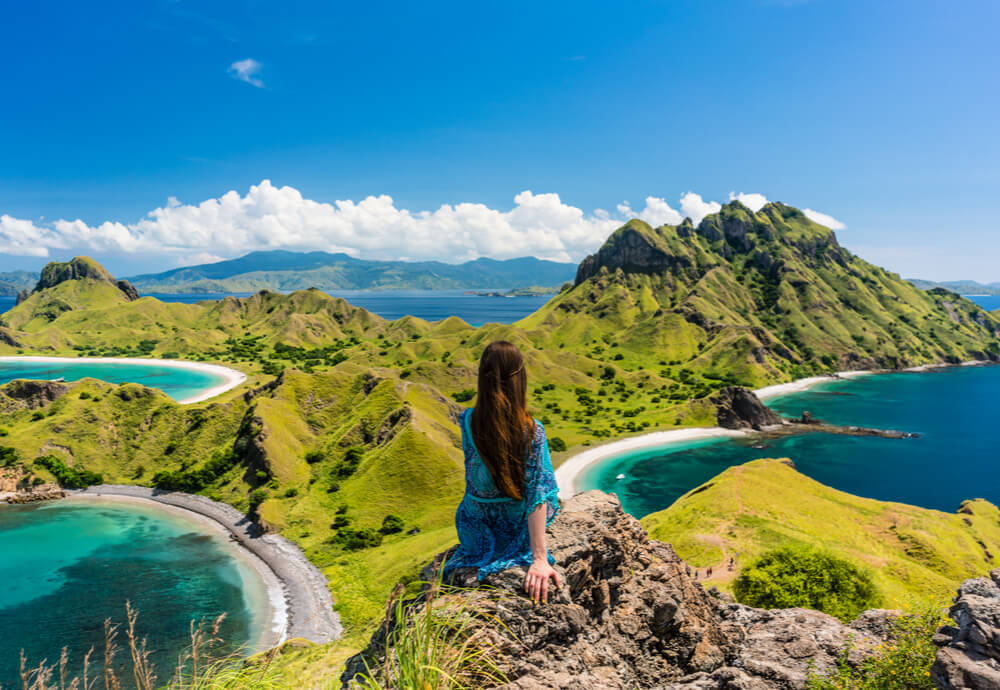 Top travel tips for Indonesia
1. Consider vaccinations and precautionary measures
Smartraveller recommends discussing the following illnesses with your GP:
Rabies
Measles
Zika virus
Malaria
Dengue
Other diseases include cholera, hepatitis, typhoid and AIDS.
Some are preventable via vaccination, and your GP can advise which vaccines you should consider and how long before your trip you'll need to get vaccinated.
2. Adhere to Indonesian laws
Under Indonesian law, you must carry your passport as identification.
And as mentioned, Indonesia is also stringent on drugs while the province of Aceh (North of Sumatra) operates under Sharia law. If travelling to this area, you may want to learn about Sharia law and Islamic customs. Gambling is also illegal in Indonesia.
3. Do you need a visa?
Australians can stay in Indonesia for up to 30 days without a visa – when visiting for tourist/social reasons. If you're staying any longer, you'll need to contact the embassy or consulate of Indonesia to arrange a visa.
4. Extra coverage for activities
Do you plan on abseiling, snorkelling or anything else adventurous? You can get add-on cover for these types of adventure activities, plus your equipment. What's more, if you're a surfer, check out travel insurance for surfers.
5. See the sights!
Indonesia is a country full of beaches, Volcanoes, Mountains and tropical rainforests. Look for day tours and overnight stays to break up your trip. It's always fun to get out of the cities and explore!
Compare travel insurance today!
Do you need some travel insurance for your big trip?
We've got you covered with our free travel insurance comparison service. Simply, enter a few details, compare quotes and if you decide to buy, we'll handle the messy paperwork.
Comparing is easy and it only takes a few minutes. Simples!