Travelling with more than one adult for your upcoming trip? The good news is you can usually cover everyone under one group travel insurance policy. Up to 25 travellers can enjoy the same benefits that they'd receive from a singles policy, with a few extra advantages:
It can be cheaper. If everyone in your party looks out for one another, there's less risk of having to make an insurance claim. As such, insurers may offer competitive rates to insure entire parties.
Less paperwork. The paperwork required to get everyone insured is cut down considerably with group policies. One person can make all the arrangements for the whole group.
An identical level of cover. Everyone gets the same level of protection, which means everyone knows what activities they can and can't take part in.
Easy access to each other's policy details. Should someone be unable to communicate with you (perhaps they're in hospital), you can access their policy details in a timely manner.
Do we need group travel insurance?
Whether choosing individual policies or one for the whole group, we believe that every traveller needs travel insurance, no matter where or why they're going. Travelling can be unpredictable and group travel insurance ensures all members of your party are covered.
With a group travel insurance policy, you can ensure that your whole squad has equal coverage for various scenarios. Depending on the policy you choose, these include cancellations or delays, if someone falls ill, if a member of your party becomes injured or even if someone loses their passport overseas.
What should a group travel insurance policy include?
Travel insurance can vary between providers, so it's important to track down group travel cover that works for all travellers in your group. Luckily, many types of policies typically cover what's most important. Here are some things to consider:
| | |
| --- | --- |
| Group cover benefits | Details |
| Cancellations and delays | Cancellations and delays can happen at any time, anywhere. So, it makes sense for the whole group to protect themselves against this risk. This is especially important if you're all travelling from different locations on a strict itinerary. Cancellations and delays can cover costs incurred if your trip is cancelled, such as lost deposits. |
| Medical assistance and emergency Transportation | While we can rely on Medicare at home, the Australian Government may not cover hospital bills overseas (with few exceptions), nor will they foot the bill to fly you back to Australia.3 Luckily, most group travel policies cover ambulance, airlift via helicopter and repatriation costs. |
| Lost or stolen luggage | The theft or loss of your belongings can ruin a trip. With suitable insurance though, you can claim back money on such an incident, and start enjoying your holiday again with the rest of the party. |
| Medical expenses and emergency assistance | If you're hospitalised, fall ill or get injured, you should be able to claim back on your medical expenses. This is important, as the Australian Government doesn't pay for overseas medical treatment or medication costs.1 Most group travel policies also provide emergency phone-based assistance for one or all members of the group. Finding a suitable doctor or the nearest hospital or dentist can be difficult when you're travelling without this assistance. |
| Emergency assistance | Most group travel policies provide emergency phone-based assistance for one or all members of the group.  Finding a suitable doctor or the nearest hospital or dentist can be difficult when you are travelling without this assistance. |
| Personal liability | When you injure someone or damage their property, you may incur legal expenses as a result. Luckily, group travel insurance policies can cover these costs for everyone in your group. |
| Rental vehicle excess | If a vehicle you hire is damaged or stolen while in your possession, you'll have to pay your hire car company's excess. If you have travel insurance, this excess may be covered by your policy. |
Remember to always read the Product Disclosure Statement (PDS) before purchasing to understand how your cover works and what you are and aren't covered for.
Group travel insurance: exclusions to watch out for
While your insurance does protect you in many situations, be mindful that it won't cover everything (or everyone). If you're injured while participating in an activity that's not covered by your policy, you won't be able to make a claim for any associated medical costs.
For example, policies may not cover adventure sports like mountain biking or rock climbing unless you opt to have this added to your cover. Of course, exclusions like these vary between policies and providers.
Here are some other common exclusions to be mindful of:
Intoxication. If you were under the influence of drugs or alcohol when you were injured, you might find your claim rejected.
Unattended luggage. Your insurer might not cover the loss of your baggage or belongings if they were stolen while left unattended.
Third-party compensation. If a third party has already compensated you – perhaps your airline has refunded you for your cancelled or delayed flight – then your insurer may not compensate you again.
Additionally, certain individuals may struggle to get insured for their trip under a group policy:
Some insurers cover the above travellers through optional extras, who may be charged higher premiums or require a medical certificate to be covered. You should always read the Product Disclosure Statement (PDS) for inclusions, exclusions, terms and conditions before purchasing a policy.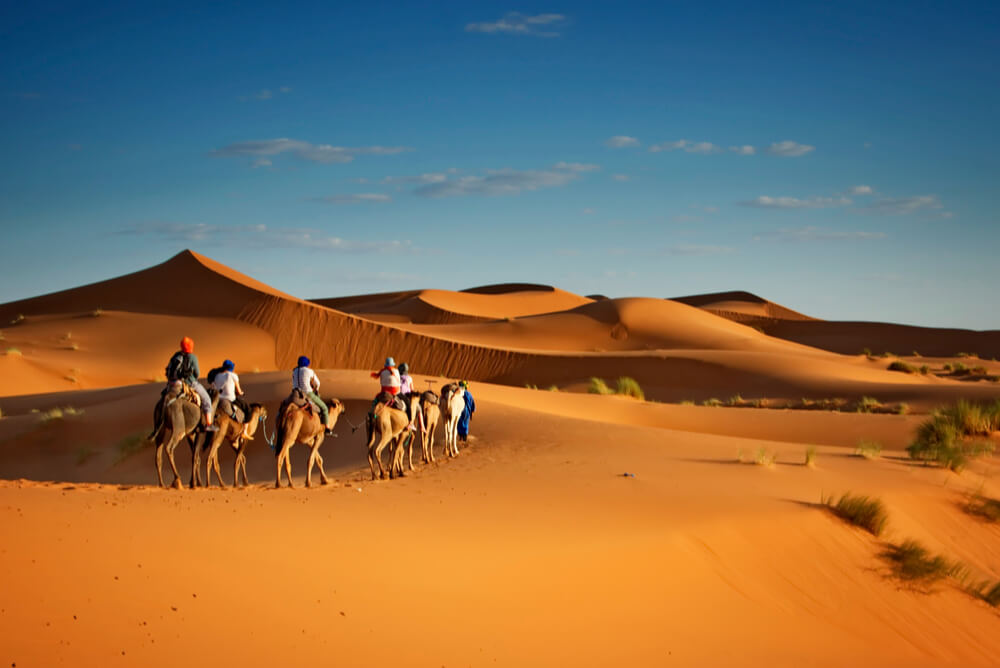 Who should consider group travel insurance?
Here are some types of travellers who might consider this type of cover:
Students travelling for a class trip
Professionals travelling on a business trip
Members of a wedding party travelling overseas
Groups of friends & family holidaying together
Basically, if you're travelling in a group of three or more adults, and plan to follow the same itinerary, it's worth taking a closer look at this product.
Families may not need a group travel insurance policy as most family travel insurance policies cover two adults and any number of dependant children who are travelling together.
Top travel tips for groups
Work out who pays for what in advance
To avoid confusion and arguments while on your trip, perhaps get together before you all head off and work out who'll pay for what. For example, who'll pay for meals and train or bus tickets?
Keep the contact details of each other's families
Should something happen to a mate on your trip, you may need to contact that person's family. In case they can't tell you their family's contact details, it might be a good idea to collate this information early and store it in your phone before you go.
Take advantage of group discounts
You may find that many places, like hotels or attractions, offer discounted prices for groups. When booking, enquire whether these discounts are available. It could save you all some money!
Be aware of Smartraveller warnings and crisis page
It's a good idea to check the travel warnings and advice for the destination on Smartraveller before you leave. If something happens overseas that could impact Australians, Smartraveller will activate a crisis page. When this occurs, you can contact Smartraveller with your details.
What you need to compare and buy group travel policies
If you're thinking of travelling with a larger group, make sure you consider this type of cover early. It's an easy way for you to make sure that:
one policy covers everyone;
you can save as much money as possible before taking off; and
you can cover all members of the group quickly and simply under one policy.
Only one person needs to organise all the policies. They just need to know everyone's full name, date of birth and any pre-existing medical conditions. Once this person has applied for a policy, they'll receive one certificate of insurance for the entire group.
Let us help you find group travel insurance
If you're interested in seeing what a group insurance policy covers, what options are available and how much it would cost, try our travel insurance comparison service. We compare a range of policies from a variety of providers.
Within minutes and without fuss, you'll be able to compare policies, their features and more in one location. The best part is the service is free to use.
And if you need a different type of travel insurance, we can help with that as well. After all, it pays to compare!