Covering your entire family under one travel insurance policy can help to keep your loved ones protected from the unexpected while on holiday. Family travel insurance policies function identically to single policies but usually have higher cover limits due to the number of travellers they cover.
With a family travel insurance policy in place, you can enjoy your family holiday with peace of mind knowing you may be covered for any number of events and situations.
Do I need family travel insurance?
There's nothing like taking the kids on a family holiday to explore new horizons and re-connect with each other. However, things can quickly take an unexpected turn. One of the kids could break a bone on a water slide in Bali and need to go to the hospital or your luggage could get lost in transit on your way to New Zealand. Another driver could even dent your rental car as you cruise around your destination.
Family travel insurance gives you the peace of mind that everyone on the trip is covered if things don't go as planned. That means you, your partner and dependent children are covered under the same travel insurance policy.
Plus, taking out a family travel insurance policy is often cheaper than buying a separate policy for each person travelling.
How much does family travel insurance cost?
The cost of your family's travel insurance is affected by factors including (but not limited to):
The level of cover you choose
The number of travellers on your policy
Where you're travelling
Your trip's duration
The activities on your itinerary.
Most travel insurance policies will cover dependent children at no extra cost if they're under the age limit (typically 21 years of age), named on your policy and don't have full time employment. These conditions usually apply to both international and domestic travel insurance. Some insurers also extend the definition of kids to dependent children under 25 years of age who live with you and don't work full time.
As travel insurance covers dependent children automatically under their parent's policy, the cost rarely differs between those who travel with children or those who travel without.
An exception to this rule is when a minor is travelling alone for part of the journey. In this case, they'll most likely need to be covered by their own policy.
Just as you should shop around when buying flights, it's important to do the same thing when purchasing travel insurance. Thanks to our free service, you can compare a range of family travel insurance policies in one place.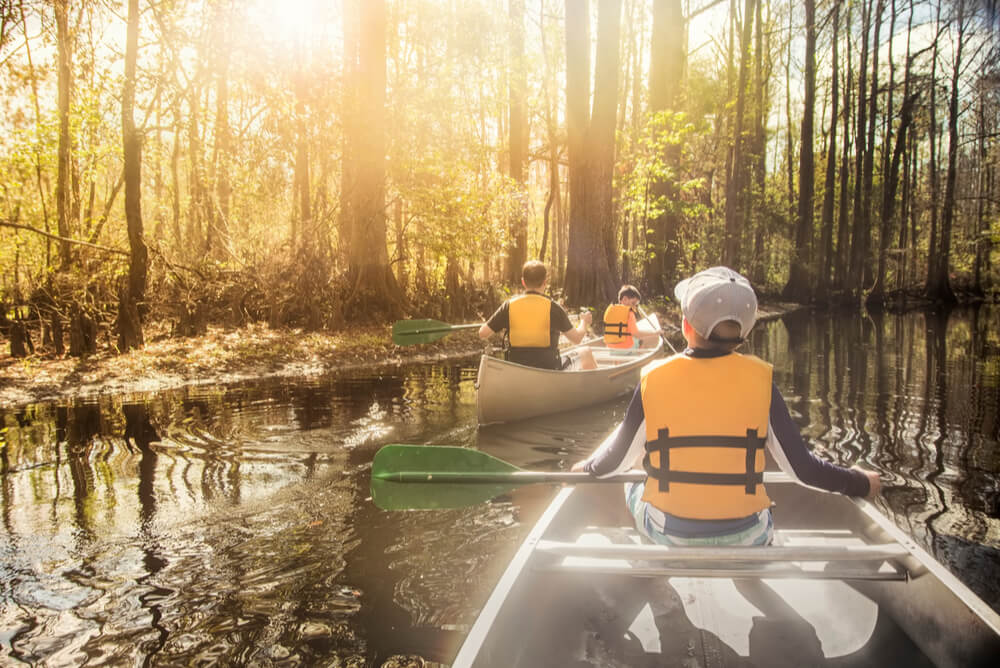 Which situations should my policy cover?
Your level of cover should depend on what you're getting up to on your trip! From comprehensive cover for families to policies that just cover overseas medical expenses, there are choices out there for any kind of trip.
To help ensure your travels run smoothly, it's a good idea to have cover for the following:
Medical expenses
Without proper cover in place, you'll need to pay the medical bills yourself if anyone in your family falls ill or is injured during the trip. Medical assistance and treatments overseas can be very expensive (particularly in countries like the USA), not to mention the cost of a medical evacuation or repatriation.
Including medical cover in your travel insurance is a good idea even when you're visiting a country that has a Reciprocal Health Care Agreement with Australia, since these agreements are often limited to just emergency treatment and may not even cover the full cost.
As such, travel insurance is crucial in providing cover when you're sick or injured, so you aren't left with major out-of-pocket expenses.
Be sure to thoroughly check your policy's PDS to know exactly what you're covered for before purchasing.
Theft or loss of belongings
There's nothing worse than arriving at your dream destination, only to realise someone's snatched your luggage before you've even left the airport. With the right insurance in place, this doesn't have to be a big issue; just claim on your policy and get some money back. Just make sure you report the incident to your insurer, the airline and local police within 24 hours.
However, if you left your belongings unattended, chances are you won't be covered.
Cancellations and delays
Postponed flights and missed tours are common. However, in many cases, you can be compensated for this misfortune by making sure your travel insurance policy covers lost deposits and Cancellations if you aren't compensated by your airline, accommodation or event bookings.
Be sure to check the full details contained in your Product Disclosure Statement (PDS) to understand the inclusions, sub-limits and exclusions of your level of cover.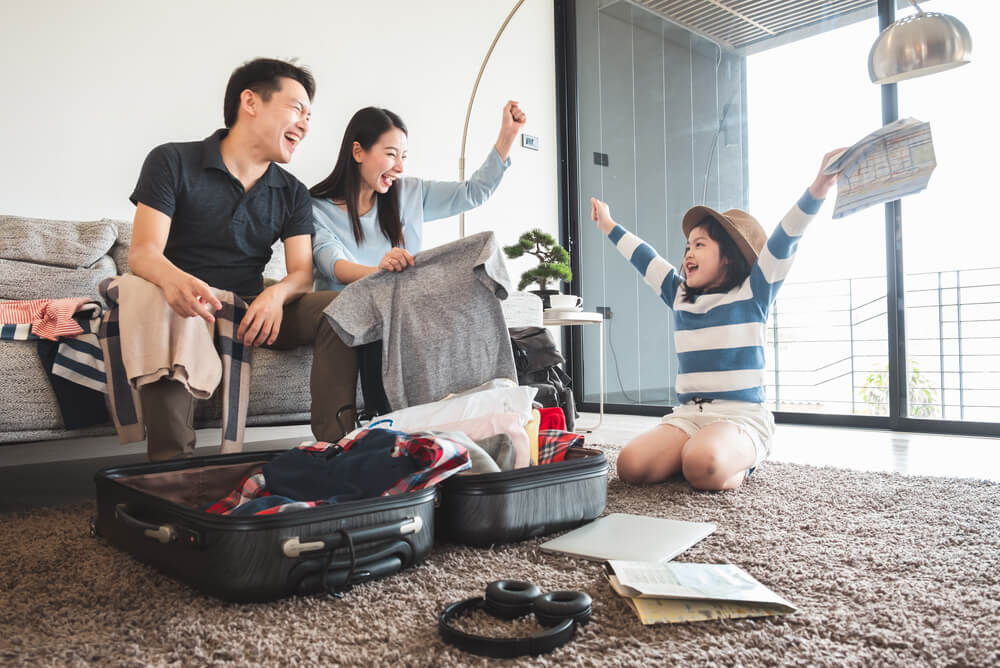 Frequently asked questions
Family travel insurance: Policy exclusions and what to watch out for
Travel insurance policies come with common exclusions, including things like:
Pre-existing medical conditions (though some insurers do offer cover for certain pre-existing conditions)
Lost, damaged or stolen belongings that were left unattended
Claims due to unlawful or reckless behaviour, intoxication or drug use
Unapproved high-risk sports or activities (e.g. snowboarding)
Travelling against government advice (refer to DFAT's Smartraveller site for travel warnings)
Acts of war, terrorism or civil unrest
Cover for certain pre-existing medical conditions and high-risk sports or activities can be added to most travel insurance policies at an extra cost. Before purchasing any policy, ensure you read and understand all exclusions on the PDS.
What travel vaccinations to get for your family
Depending on which destinations you're travelling to, your family could be exposed to infectious diseases that are (generally) preventable by immunisation. According to the Department of Health, the following vaccinations may be recommended for you and your children before you head overseas:
Combined hepatitis A/B vaccine
Cholera vaccine
Meningococcal vaccine
Typhoid vaccine
Tuberculosis vaccine (BCG)
Rabies vaccine
Yellow fever vaccine
Japanese encephalitis vaccine
Influenza vaccine
Coronavirus vaccine1
There are also certain vaccines needed for different countries, which is why you should visit a travel health clinic or your general practitioner for advice at least six weeks before you depart from Australia.2
Compare family travel insurance to find a great deal
Looking for travel insurance that will protect everyone in the family?
Our free travel insurance comparison service helps you compare a range of policies in minutes, based on your preferred level of cover. You can also easily weigh up policy features, premiums and excess (the amount payable to your insurer when you make a claim) so that you can find a family travel insurance policy without any hassle.