Expert tips for choosing the right travel insurance policy that suits your budget
Our travel insurance expert, Adrian Taylor, has some first class tips for you on how to choose a suitable policy that fits your trips needs.
Choose your excess
Most policies will allow you to choose the excess amount, and this will have an impact on the premium. Should you need to make a claim, the excess is the amount you need to contribute, so make sure you choose an amount that you can afford.
Customise your cover
Most policies will include options to allow you to customise your cover. You can choose to include cover for cruise and ski trips, and also include cover for any pre-existing medical conditions, although this will affect the cost of your premium.
Consider what inclusions you need
While premiums between products will differ, the cover (including the limits, benefits, exclusions and conditions) will vary. It's always important to understand the policy to ensure you have the cover you need.
Factors affecting the cost of travel insurance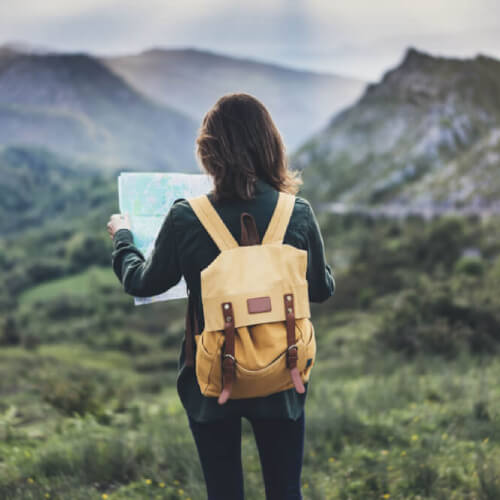 Your age
The cost of your travel insurance will be affected by how old the insured travellers are and, in some cases, the number and the age of any dependants travelling with you. As your age increases, usually so does the cost of travel insurance.
Senior travellers, for example, will normally have to pay extra for their coverage.
Where you plan to go
Your destination will also have an impact on your travel insurance cost. For example, in New Zealand and several European countries, Australia shares a Reciprocal Health Care Agreement that allows us to receive subsidised medical care. However, in countries like the USA, medical treatment is extremely expensive, so your insurance provider will charge more due to the size of medical claims in these destinations.
How long you're travelling for
Generally, the longer your trip, the more likely you are to claim at some point along the way. This is why insurers need to know how long you plan to travel, as longer trips will have a higher premium. If you don't know your return date, you can still purchase one-way travel insurance, but finding a budget-friendly policy can be more difficult.
What level of travel cover you need
There are generally three levels of cover available for overseas travel, and the cost of travel insurance is influenced by which type you choose. A policy with more inclusions and higher benefit limits will cost more than a policy that only covers you for hospital expenses and medical treatment.
All policies will usually also offer 24/7 emergency assistance, no matter the level of cover you choose. The three levels of cover are:
Medical-only/Basic. This is the cheapest level of cover and will typically cover your overseas medical and hospital bills if you become injured or ill overseas, as well as personal liability cover.
Standard/Essentials cover. This type of policy will include all the benefits of a basic policy, as well as additional benefits such as trip delay and cancellation cover, luggage cover and additional expenses. You may also have higher claim limits for medical treatment and personal liability.
Comprehensive cover. At this level, a comprehensive travel insurance policy will cover everything in standard/essentials cover (and sometimes more!) but with higher claim limits. This is particularly useful if you're going on a longer journey, where trip cancellations, medical costs and travel delays are more likely, or you're taking valuables on your trip.
Optional extras
If you want coverage for certain activities that would otherwise be excluded, most insurers will offer some level of protection for an additional premium. Some common extras include:
Do you have pre-existing medical conditions?
Any pre-existing medical conditions you need cover for may impact the cost of your domestic or international travel insurance policy. While some pre-existing medical conditions may be automatically included in your cover, many (typically chronic or serious) conditions may be excluded from your policy.
If you need medical cover for any conditions while overseas, most policies allow you to declare them to your insurer, who will consider whether they can offer coverage and if they can, what additional premium (if any) is required. Some medical conditions can only be covered if you agree to pay an extra premium. This is because travellers with a pre-existing condition may be more likely to have medical issues and need to claim, and some issues may be more difficult (and costly) to treat.
It's important to remember that declaring your condition does not guarantee coverage and will depend on your individual circumstances and the insurer.
Your policy excess
Your travel insurance excess is the amount that you pay to your insurer if you make a claim on your policy. You can usually choose your excess amount; however, it's important to always choose an amount that's manageable for your budget.
If you choose a higher excess amount, your travel insurance premium will usually be lower. If you want to pay a lower excess, your travel insurance cost will be higher as a result.
The type of insurance you need
There are various types of travel insurance which are tailored to different travel needs. When considering a travel insurance plan, your travel itinerary and the number of people you're travelling with may impact which type best suits your journey. Some of these may include:
Which insurer you choose
The insurance company you choose can significantly impact the cost of your cover. Prices will vary between insurers and policies, as will their inclusions, exclusions, limits and sub-limits. This is where comparing travel insurance quotes for different insurers, policies and prices all in one place can help you search for offers with great value for money for your needs.
How much does travel insurance cost?
Based on the above information, you can understand why it's difficult to say exactly how much travel insurance costs, which is why travel insurance policies vary depending on a person's individual circumstances. Change just one of the above factors, and the cost would change.
As of 7 July 2023, for a 40-year-old travelling alone on a single trip overseas to the United Kingdom from the 1st to the 15th of September 2023, there are 82 single trip policies available to them through our comparison service. A medical-only/basic policy could cost as little as $37, while a comprehensive policy is available for $94.