Want to embrace the feeling of freedom and excitement that comes from journeying across the open road on the back of a motorcycle? if you're wondering whether you can still get travel insurance for your overseas motorcycle adventure, this page is for you.
Whether you're an experienced motorcycle, moped or scooter veteran, or have recently received your full motorcycle driving licence, we'll take you through what kind of travel insurance you'll need for riding motorcycles overseas.
Let's get started.
Does travel insurance cover motorcycles?
You may get cover for riding motorcycles, mopeds and scooters through either a regular travel insurance policy or an adventure activities add-on (which costs extra). It all depends on the insurer and what they offer. It also depends on your individual circumstances, needs and budget.
This makes it crucial to review the Product Disclosure Statement (PDS) before you purchase a policy to check what's covered, especially if you plan on riding a motorcycle on your travels.
Getting cover for motorcycling means that medical fees and hospital expenses related to motorcycle accidents are considered when your insurer is calculating your premium. However, knowing to what extent these instances are covered by an insurer can help provide peace of mind when you're exploring an international destination from the seat of a motorbike.
What do I need to drive a motorcycle overseas?
For you to be covered for losses relating to riding a motorcycle overseas, most insurers will require you to have an Australian motorbike license.  Other insurers may be satisfied if you have a valid licence in the country that you are riding in. The class of the vehicle and the size of engine you'll be covered for will differ between insurers.
The engine size covered by your policy may be based on what you're licensed to ride in Australia. Other insurers might set a specific limit on the allowable engine size of your motorbike, even if you're licensed to ride a more powerful machine back home.
Depending on which country you're heading to, you might need an international driver's permit, as some countries may not accept an Australian licence on its own.
Whether you're getting travel insurance to cover scooters in Bali or motorcycles in the United States, it's vital to check the rules each country has regarding tourists driving (or riding) on their roads.
As coverage can differ between insurers, it's essential to check the PDS to make sure you're covered for your choice of bike; and for riding it in your chosen destination.
Travel insurance exclusions for motorcycle riding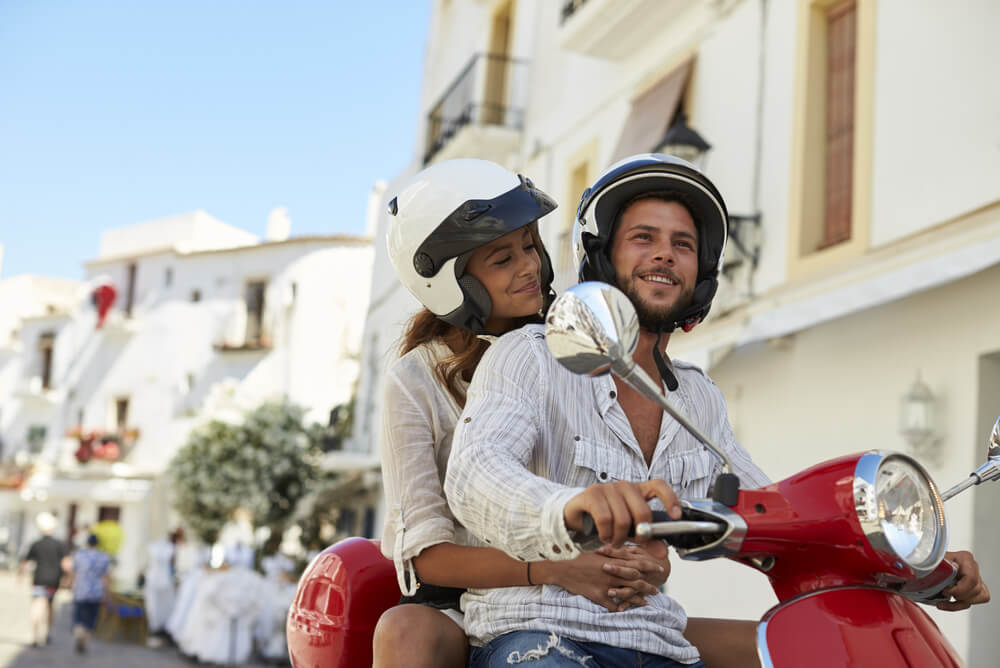 Like most types of travel insurance, some things won't be covered. While policy exclusions can differ across insurers, things that are commonly excluded from travel insurance include:
riding a motorcycle, moped or scooter that is more powerful than what's covered by your policy;
racing, speeding, disobeying a country's road laws or driving recklessly;
being intoxicated by an illegal substance or alcohol;
not wearing a helmet;
the vehicle hire excess (some insurers only cover this for cars and not motorbikes) and
if you're participating in a competitive or professional event.
Furthermore, damage caused to people or property (personal liability) while you're riding a motorcycle, and medical costs for injuries to any passenger on the pillion seat, is likely to be covered by comprehensive travel insurance. Lower levels of cover (like basic or standard) may only cover your motorcycle-related medical expenses. Check the PDS to know exactly what's excluded.