Annual travel insurance (also known as multi-trip travel insurance, annual multi-trip travel insurance, or frequent traveller insurance) can help you save time and money, by covering you for unlimited trips within 12 months.
If you're a self-confessed jet-setter, leisure traveller, or someone who just loves to travel on a whim, annual travel insurance can provide you peace of mind for multiple trips each year.
Why is annual travel insurance beneficial?
Annual travel insurance offers automatic coverage for any number of trips (international or domestic) all year round. That means you could choose to travel once a year or take a trip every month and be covered under the same policy for those trips.
Such policies are typically more convenient (and cost-effective) than a single trip travel insurance, as you don't need to spend money on, and organise, a new policy each time you hop on a plane. This allows you to fast-forward to the exciting part of your trip!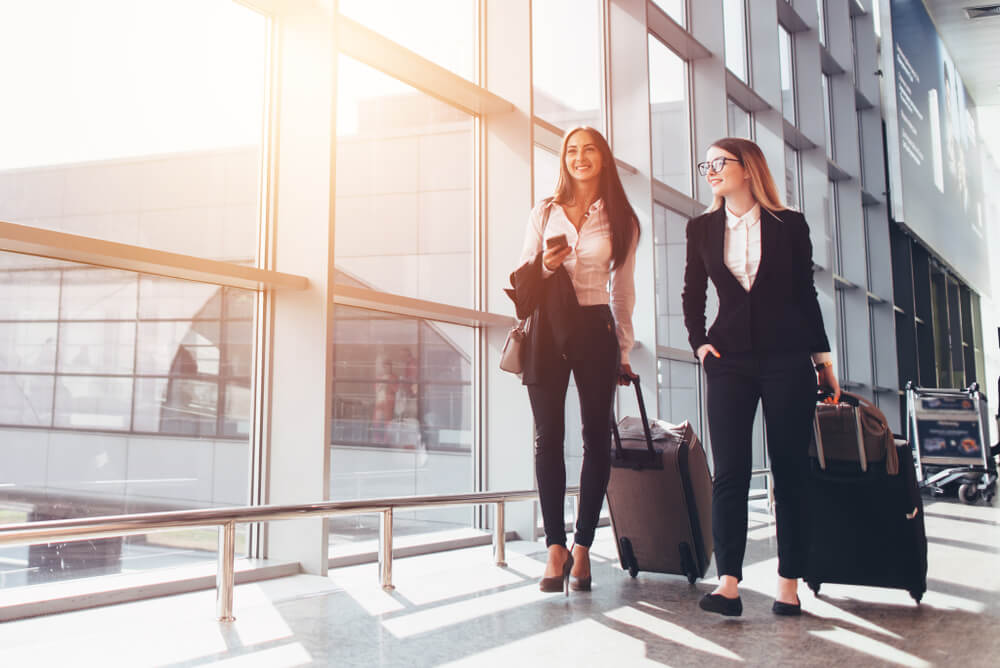 How does annual travel insurance work?
There are two types of annual travel insurance, these include:
Domestic policies. These policies only offer coverage for travel within Australia. For insurance to take effect, you may need to travel a minimum distance from your home (for example, 50 or 250 kilometres from your home, depending on the policy). Domestic policies usually cover delay and cancellation costs, lost or damaged belongings, rental car excess and more, but exclude emergency medical and hospital expenses.
International policies. These policies can provide cover for either worldwide travel or to countries in certain regions. Most international policies provide comprehensive coverage and normally include unlimited cover for emergency medical expenses.
Most annual travel insurance policies stipulate a maximum duration for each trip; these can range from 20 to 90 days. This means that between trips, you need to return home to maintain coverage. For example, if your policy has a maximum trip duration of 90 days and you had organised a four-month trip, you would need to return home before those 90 days elapsed for the policy to cover any losses incurred during your four-month trip.
It's also important to note that you cannot purchase annual travel insurance while overseas; you must be in Australia when your Certificate of Insurance is issued.
What's the difference between annual travel insurance and a single trip policy?
While annual travel insurance and single trip policies are very similar in coverage, there are some differences worth noting. As mentioned, annual travel insurance covers you for multiple trips in one year. By contrast, a single trip policy only covers one trip. You can also visit multiple destinations on a single trip policy, but your cover will end when you return to Australia.
Another key difference is that annual travel insurance typically covers multiple trips in one year of up to 90-days duration, while single trip policies cover just one trip that could be as short as two days, or as long as 12 months or more.
Travelling for business on an annual travel insurance policy
If you regularly travel interstate or internationally for work, you might like to consider business travel insurance. You can find an annual policy to cover either one or multiple employees within the same organisation for 12 months. Be sure to check your travel policy's Product Disclosure Statement (PDS), however, as some won't cover injury, loss, or damage resulting from your profession.
Travelling for business on an annual travel insurance policy
If you regularly travel interstate or internationally for work, you might like to consider business travel insurance. You can find an annual policy to cover either one or multiple employees within the same organisation for 12 months. Be sure to check your travel policy's Product Disclosure Statement (PDS), however, as some won't cover injury, loss, or damage resulting from your profession.
Do you have any pre-existing health conditions? You must make any pre-existing health conditions known to your insurer before purchasing your policy – you don't want to be left uncovered when travelling. Some annual travel insurance providers may charge more to cover certain pre-existing conditions, or may not offer cover at all.
How old are you? Some exclusions may apply to those over the age of 65. As such, no matter your age, it's vital to read your policy's PDS thoroughly to understand any exclusions or special conditions that may affect your level of coverage.
For further information on how your age might affect your policy, be sure to take a look at seniors travel insurance.
Do I need annual travel insurance?
If you're a frequent traveller or like to travel more than once a year, annual travel insurance can be more cost-effective. That's because you could pay lower premiums in total on a multi-trip travel insurance policy than you would if you took out separate policies for all your trips.
One of the biggest advantages of annual travel insurance is that it provides consistent coverage for your travels all year round. You get the same financial protection for every trip you take as long as you return within your policy's prescribed time limit.
What should an annual travel insurance policy include?
Annual travel insurance generally offers the same levels of protection as single policies, including cover for:
overseas medical and hospital expenses
trip cancellation, amendment and delay costs
lost, damaged or stolen luggage and personal belongings
theft of cash
additional expenses
rental car excess
legal liability
permanent disability and loss of income
accidental death
24-7 emergency assistance.
As with any insurance policy, it's important you carefully check your PDS for any inclusions or exclusions, and carefully compare annual travel insurance policies to find suitable cover.
Annual travel insurance: Exclusions and what to watch out for
Just like single trip policies, annual travel insurance comes with general exclusions and doesn't typically cover:
travelling against government advice or warning (these are listed on Smartraveller)
negligence leading to loss of personal property and valuables
extreme or dangerous activities
injury sustained from paid work (consider business travel insurance)
drug or alcohol-related claims
loss or injuries from unlawful activities
loss or injuries from unapproved pre-existing conditions
acts of war, terrorism or civil unrest.
Depending on your level of cover, annual travel insurance may not cover certain activities like winter sports including skiing, snowmobiling and snowboarding. These activities are considered high-risk and can only be covered by paying an extra premium. Even so, you can still be subject to certain conditions. For more information, please read about adventure travel insurance.
Similarly, if you're cruising, you may require cruise insurance to cover specific scenarios, such as being confined to a cabin, or requiring emergency medical attention (like an airlift to the nearest hospital).

Four top tips for annual travel
1. Check your passport and visa requirements
Before you book your next travels, check your passport's expiry date and make sure it's in good condition. Standard wear and tear should not affect your passport's usability, but you could be barred from travelling overseas or entering a country if it's faulty or seriously damaged.[1]
You may also want to make sure your passport is valid for at least six months from your departure date. Many countries don't allow travellers in with passports that have less than six months' validity beyond their planned stay.
2. Pick the right credit card for your trip
It's all too easy to rely on your credit card for your everyday expenses as you travel or as a backup in case of emergency… until you realise international transactions fees are eroding your travel funds.
You can incur these pesky fees anytime you buy something overseas or withdraw foreign currency, and they can add up quickly. Consider this: the average international transaction fee for purchases in America is three per cent; that means you could pay three dollars in fees for every $100 you spend or $30 for every $1,000.[2]
As such, it's worth shopping around for a credit or travel card that offers low or no international transaction fees. Lastly, don't forget to notify your bank that you're heading overseas so your card doesn't get blocked when overseas transactions are detected.
3. Register your trip with the Australian government
You may be a seasoned traveller and have annual travel insurance that covers you for a range of unexpected scenarios, but you can always benefit from extra protection.
Register your travel plans with Smartraveller, so that the Department of Foreign Affairs and Trade knows your movements and can contact you or your family in case of emergency. This doesn't guarantee you consular assistance if you break the law or get into trouble, though.
You can also subscribe to their free email service to receive travel advice, alerts and the latest updates on your destination(s).
4. Sign up to a Frequent Flyer program
Frequent Flyer programs are loyalty programs offered by most airlines which reward travellers for using a particular airline. They offer points or Frequent Flyer miles anytime you travel, which can be redeemed for discounted flights and other rewards.
So, if you travel regularly or plan to travel more in the future, a Frequent Flyer card could reward you with seat upgrades, priority check-in and boarding, access to VIP lounges and maybe even a free flight!
Compare annual travel insurance
Looking for annual travel insurance that will protect you all year round? Our free comparison tool can help you compare a range of policy options based on your preferred level of cover, policy benefits and excess amount to find you cover in just minutes!
Sources:
Australian Government Department of Foreign Affairs and Trade- Damaged and faulty passports (2019).