If you're wondering if travel insurance covers medical expenses, then you're in luck. Medical cover included in travel insurance typically covers expenses incurred due to accidents or illnesses during your overseas trip. These expenses can add up even without including treatment, as the cost of staying at a hospital can easily get into thousands of dollars, depending on which country you're in.
Travel insurance with medical cover may help mitigate some of those costs; however, it's a good idea to be mindful that there may be certain limitations and restrictions on what you can claim.
What is travel insurance with medical-only cover?
Travel insurance with medical-only cover (sometimes referred to as "basic" cover) is a policy designed almost exclusively for medical assistance overseas. These policies are not offered by all insurers. International travel insurance with medical-only cover usually includes:
24/7 emergency assistance
Medical expenses, including GP visits and medication
Hospital expenses if you need to be admitted for an injury or illness
Emergency evacuation and repatriation back to Australia due to a medical emergency
Funeral costs (if you pass away as a result of your injury or illness).
Many basic travel insurance policies also include personal liability cover if you injure another person or damage their belongings. Along with these common features, certain insurers may also offer cover for emergency dental care up to certain limits. However, it's crucial to understand that medical cover is not offered under domestic travel insurance policies, as you're generally covered by the Australian Government's Medicare system.
Keep in mind that medical-only travel insurance doesn't offer protection for cancellations and loss of luggage, meaning these losses will have to be paid out of pocket. Most international travel insurance policies cover medical assistance as a part of their core offering alongside cover for these other scenarios, with comprehensive policies also providing cover for other types of loss; this means you may be better served by one of these policies if cancellation and loss cover is also important to you on your trip.
Always read the Product Disclosure Statement (PDS) of any policy you want to purchase for an in-depth view of what's covered, including the policy's exclusions, limits and sub-limits.
How much medical cover do I need for my travel insurance policy?
The amount of medical cover you need will depend on your individual circumstances and your trip's itinerary. If you have pre-existing medical conditions or are getting involved in adventure activities, you might need to purchase additional cover to be fully covered. However, the good news is that many policies offer unlimited medical cover, subject to certain limits and sub-limits listed in your policy.
Who should consider travel insurance with medical-only cover?
Depending on where you travel, some countries might only provide medical treatment to you if you can pay up-front or have travel insurance, even in a medical emergency. For that reason, all travellers should consider purchasing at least a basic travel insurance policy before departing on their trip. Medical-only travel insurance can be a good option for:
Backpackers. Many backpackers travel on a tight budget, which makes medical-only travel insurance a great way to financially protect yourself overseas, without hurting your wallet.
Students. If you're a student strapped for cash, you likely can't afford huge medical bills if something goes wrong on your trip.
Quick trips. If you're only taking a brief trip overseas and cover for cancellations and luggage isn't a priority, you may find a basic level of cover suitable.
If you're a frequent traveller hoping to cut costs further, annual cover or an annual multi-trip policy may have more value than buying multiple single trip medical travel insurance policies. With annual cover, you're covered for all your trips in a 12-month period provided you meet the policy conditions. Most annual policies will allow you to select a maximum trip length, ranging from 15 to 90 days.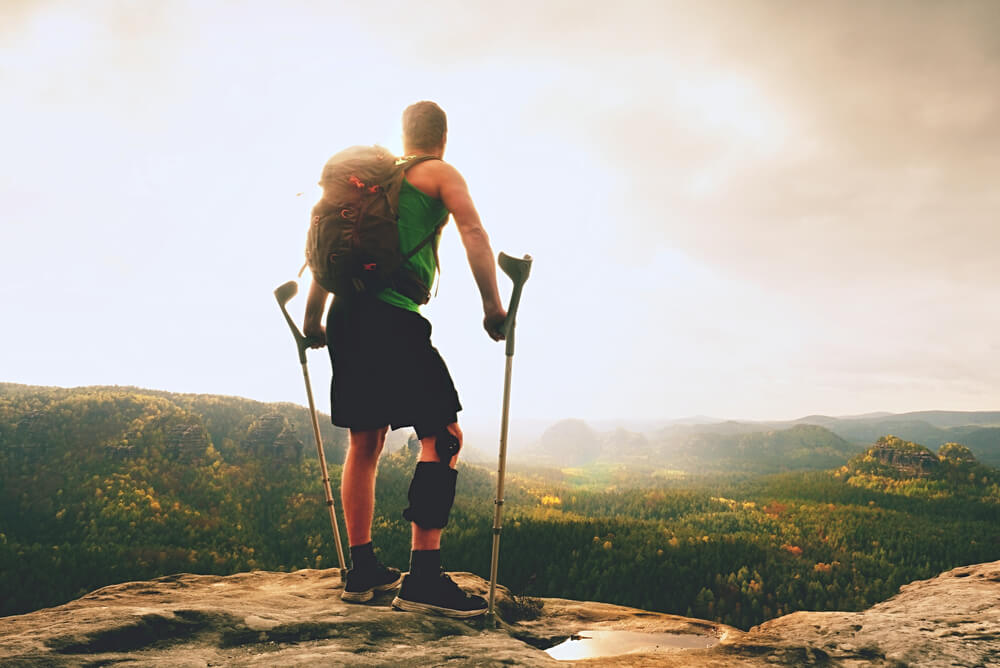 Exclusions: What does travel insurance not cover?
There are circumstances where your insurer won't cover you. These circumstances may come about because your policy doesn't cover certain situations or you've done something which will result in your claim being denied. These exclusions may include:
Domestic medical expenses. Any expenses are incurred in Australia either during a domestic trip or prior to leaving on an international trip are excluded, as they may be covered by Medicare or private health insurance.
Pre-existing medical conditions. Travel insurance that covers pre-existing conditions is possible to find, depending on your condition. However, many pre-existing conditions are automatically excluded from your policy unless you declared them as part of your travel insurance application and your travel insurer agreed to cover them, which may involve paying an extra premium.
Cosmetic treatment. This type of treatment is voluntary and not due to unforeseen medical issues, so the treatment or costs arising from complications that occur during your journey will not be covered. This includes any cosmetic dental care, including damages to dentures, dental prostheses and crowns.
Instances where you're already covered. If you're in a country that has a Reciprocal Health Care Agreement (RCHA) with Australia, you won't be reimbursed for any expenses already covered under the agreement.
Failure to notify your insurer. If you didn't notify your insurer immediately after you were hospitalised, your claim may be rejected.
Not following advice. If you didn't follow the advice of your doctor or insurance provider (e.g. travelling against medical advice), you won't be covered if you become injured or ill as a result.
Illegal or reckless behaviour. Your insurer won't cover you if your injury or illness was the result of illegal activities or acting recklessly.
Not taking reasonable precautions. This includes instances where a vaccination could've prevented your illness or you were injured while riding a motorcycle, scooter or moped but weren't wearing a helmet
COVID-19 related losses. You'll usually need a comprehensive policy if you want COVID-19 cover to be included, but even then only some insurers will offer this, and it may come only as an extra that will cost an additional premium.
Remember to always review the policy's PDS to know what exclusions apply to your coverage.
Are my medical costs covered by the RHCA?
The RHCA partially covers medically necessary care when Australians visit eligible countries or when travellers from these countries visit Australia. Medically necessary care refers to emergency care, like illnesses and injuries that require immediate care or hospitalisation and can't wait until you get home.
Australia has an RCHA with these 11 countries:
Belgium
Finland
Malta
The Netherlands
Norway
Republic of Ireland
Slovenia
Sweden
This list is current as of February 2023.
Unfortunately, Italy doesn't cover medicine costs. The rest of the countries on this list will partially cover medicine costs, or cover medicine costs up to a certain amount.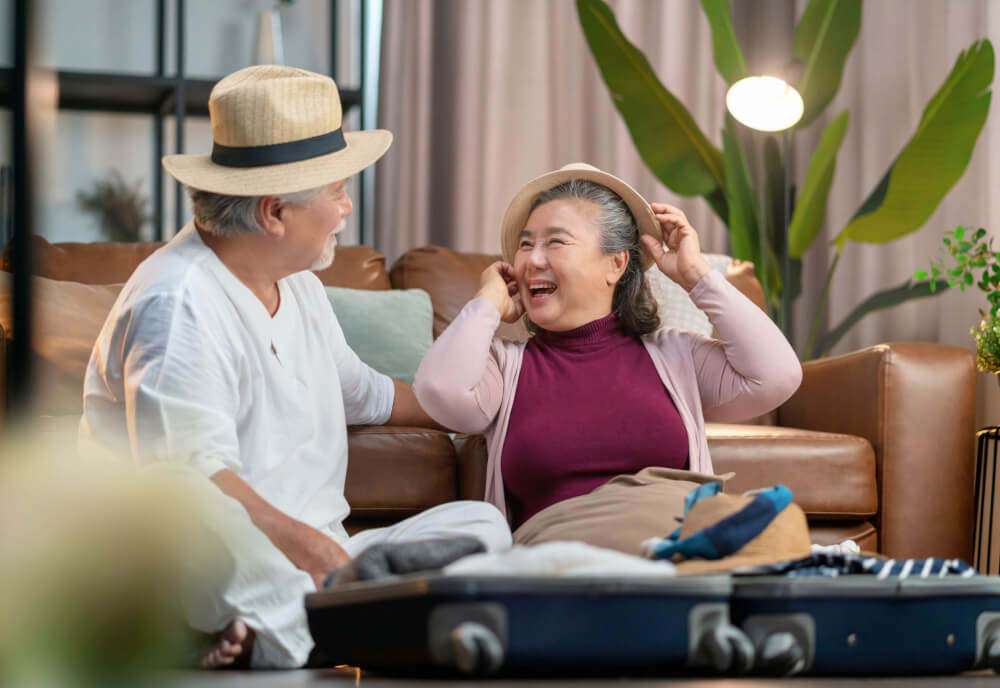 What's the difference between medical-only and a comprehensive travel insurance policy?
If you're tossing up between a basic medical-only policy and comprehensive cover, it's important to understand what's included under each level of cover. Although policy features may vary, comprehensive cover may protect you against the financial impact of a greater variety of unforeseen events, including:
Trip cancellation costs. If you have cancellation cover, you may be compensated if unforeseen events result in cancelled flights, pre-booked accommodation or pre-booked tours. It may also cover you if you need to cancel your trip before departing.
Travel delay costs. If your flight gets delayed and you have unexpected additional expenses (like accommodation) or lose pre-booked deposits due to the delay, you may be covered.
Lost, stolen and damaged items. Your travel insurance may reimburse you for your personal effects, including valuables, cash, credit cards and travel documents (such as your passport), if they're stolen, lost or damaged while overseas.
Medical costs. A comprehensive policy will cover you for all the same medical inclusions as a medical-only policy; however, depending on the policy, you may have higher limits and sub-limits.
Rental vehicle excess. If you hire a rental vehicle and it gets damaged, you may need to pay an excess to the rental company. Travel insurance can cover this automatically or can usually be purchased as an optional extra for an additional premium.
Travel insurance policies with a standard or comprehensive level of cover can give you greater peace of mind on your journey overseas and more value on your policy; however, even a basic level of cover is preferable to travelling without any at all. If you're looking only for extras or cancellation cover, it is possible to get travel insurance without medical cover, but consider this option carefully.