What is travel insurance for students?
There's no specific product called 'student travel insurance', but that doesn't mean that students shouldn't consider taking out a policy for their trip. Travel insurance for students can protect you against financial losses such as medical bills, theft, cancellations and more.
If you're a student, chances are you're travelling on a budget. At a minimum, you should consider purchasing a basic level of cover (known as a medical-only policy) that will cover your medical expenses and typically offers personal liability cover as well.
The decision to purchase travel insurance is entirely up to you and your circumstances, but we believe most travellers could benefit from travel insurance cover.
What does my travel insurance policy include?
Your Product Disclosure Statement (PDS) will include everything your policy covers and list its limits, sub-limits and exclusions. A standard or comprehensive student travel insurance policy may include the following benefits.
Emergency medical and hospital expenses
Medical expenses and emergency assistance overseas can potentially cost thousands of dollars. However, travel insurance could help you pay for your hospital bills, medical treatment and repatriation or medical evacuation, so you can focus on recovering.
If the country you're travelling to doesn't have a Reciprocal Health Care Agreement (RHCA) which helps Australians access subsidised treatment overseas in a similar way to Medicare, international travel insurance with overseas medical cover could be worth looking into. Even if you travel to an RHCA country, travel insurance might still be a good idea as RHCAs often have minimal cover.
It's worth noting that domestic travel insurance doesn't cover medical expenses. If you're travelling around Australia, your medical bills will be covered by Medicare or your private health insurance.
Cancellations, delays and amendments
Travel insurance may cover the costs and fees associated with cancellations and delays, and reimburse you for accommodation expenses should you need to extend your stay because of unforeseen events.
You can also receive reimbursement for additional accommodation and travel expenses. For example, if your passport is stolen and you miss your flight to Bali or bad weather forces you to stay another night, cancellation cover can help cover the cost of alternative transport or unforeseen accommodation expenses to ensure you don't miss out on your big plans!
Lost, stolen or damaged luggage and belongings
Travel insurance can help ease the financial pain of lost or stolen personal effects like cameras, laptops, luggage and even cash and credit cards by covering part of, or the whole, value of replacing these items. Your travel documents should always be kept safe, but should you lose your passport, travel insurance for students may help you recoup the additional expenses for this loss.
Please note that the extent of your coverage and eligibility for claims will vary from policy to policy. Comprehensive travel insurance is usually recommended as your highest level of cover. Always read the full details for your policy's PDS for any policy wording you may be unclear on and to find out exactly what you're covered for and any sub-limits that may apply.
Activities on your itinerary
One of the best things about travelling is participating in activities you wouldn't normally try at home. While standard travel insurance doesn't cover every activity, you can get cover for things like skiing, bungee jumping, hiking and more as add-ons or optional extras through adventure sports cover, which may cost an additional premium to cover. Other activities, such as skiing, may be covered under winter sports cover.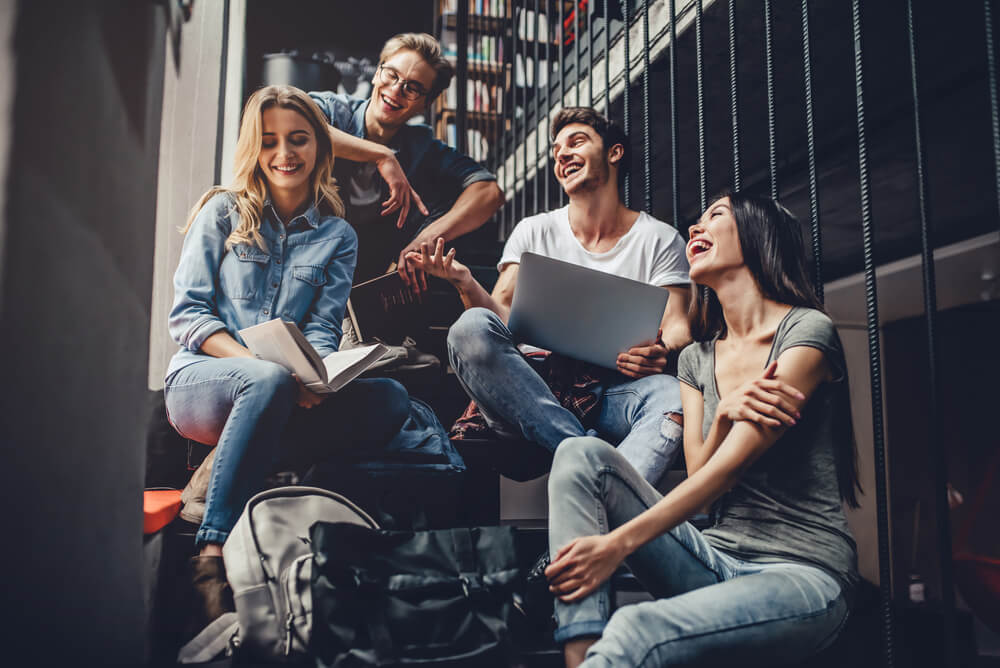 Travel insurance for students: Exclusions to watch out for
Travel insurance can't cover everything, so it's important to read your policy's PDS to understand its exclusions. Specific exclusions may vary between policies and insurers, but here are a few common ones to look out for:
Intoxication. If you were under the influence of drugs or alcohol when you were injured or suffered a loss, your insurer might not accept your claim, even if the incident wasn't your fault.
Unattended luggage. Your travel insurance policy might not cover your luggage if it was left unsupervised in a public place when it was stolen.
Travelling against advice and warnings. The Australian Government issues travel warnings for countries through Smartraveller. Some insurers may not cover travel to countries with certain warnings, so it's a good idea to regularly check your destination on Smartraveller for any change in warning level.
Failure to wear headgear. If you weren't wearing the proper headgear (e.g. a helmet when riding a scooter or motorcycling) at the time of your injury, your insurer may not accept your claim.
Pre-existing medical conditions. Some pre-existing conditions may be excluded from cover in many policies, but some insurers offer insurance for various medical issues. Just make sure you inform your insurer of any pre-existing conditions when you take out cover so they can assess what coverage they can offer you.