When you're a student, squeezing the most out of every cent is crucial. This becomes even more important when saving for holidays.
So, you can imagine the reaction any student booking a holiday would have when asked to fork out more of their hard-earned money on travel insurance.
We understand that many students may not want to buy travel insurance. However, things could go wrong – even on well-planned trips – and paying a little bit extra now may ensure you still have money left over when you return home.
Do I need student travel insurance?
The decision to purchase travel insurance is completely dependent on you and your circumstances. We believe most travellers could benefit from considering travel insurance. Here are a few reasons why travel insurance for students might be a good idea.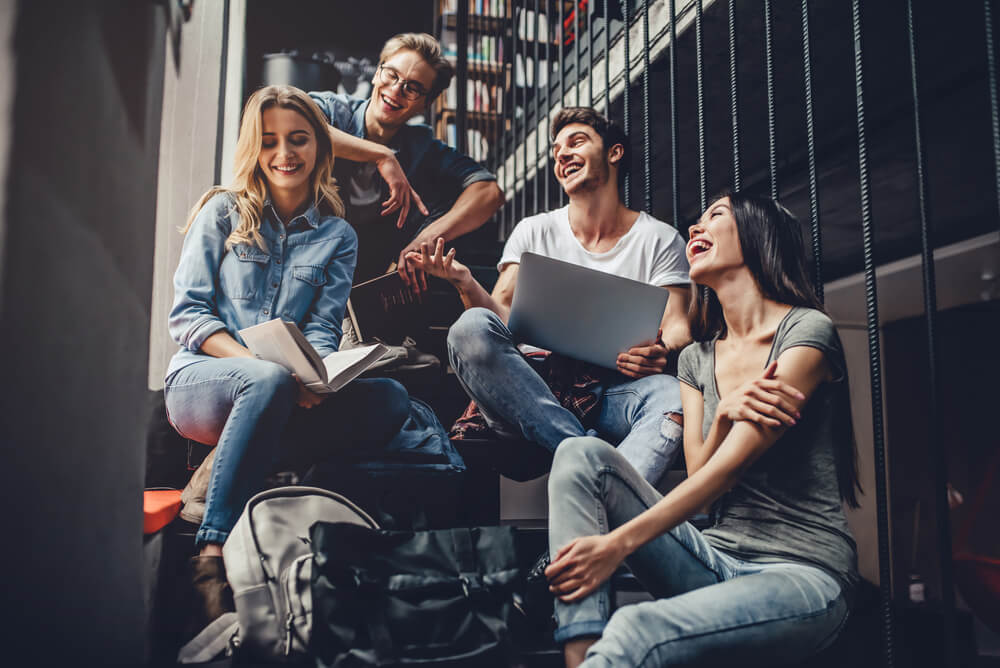 Please note: the extent of your coverage will vary from policy to policy.
Travel insurance isn't as expensive as you think.
Travel insurance for short trips can cost less than dinner at a restaurant, while longer overseas trips can typically cost at least $100 (depending on how many people you cover). That's extremely good value when you consider that:
medical expenses overseas can cost thousands of dollars, even tens or hundreds of thousands of dollars;
transporting an injured Aussie home can cost tens of thousands of dollars; and
the average student doesn't have nearly that much in their bank account!
It covers the activities you want to take part in.
One of the best things about travelling is taking part in activities you wouldn't normally try at home, like riding a horse on the beach in Spain or cycling around San Francisco Bay. While standard travel insurance doesn't cover every activity, policies can cover skiing, bungy jumping, hiking in exotic locales, and more as "add ons" or "optional extras" (although sometimes adventure sports cost a bit extra to cover).
Reimbursement of additional travel and/or accommodation expenses.
Say your bus breaks down and you miss your flight to Bali for your friend's wedding, travel insurance might cover the cost of an alternate flight to ensure you didn't miss the big day!
Your medical bills.
Many of us have heard nightmare stories about travellers heading overseas without insurance, getting injured or sick, and then being forced to pay thousands of dollars for medical treatment. It bears repeating: if the country you're travelling to doesn't have a reciprocal health care agreement (RHCA) with ours (i.e. where Aussies can access subsidised treatment), travel insurance with overseas medical cover could be worth looking into. Even if you are travelling to an RHCA country, considering travel insurance might still be a good idea, as RHCAs don't cover everything (e.g. prescription medication or emergency transportation).
Lost luggage & theft protection.
Imagine if someone stole your bags. Don't panic! While your stuff may be difficult to recover, your insurance policy could replace items or pay out the value of your belongings in cash.
---
Essentially, if you can afford the cost of accommodation, flights, food and activities for your holiday; you can afford insurance too.
---
What can my student travel insurance policy include?
Here are a few things your student travel insurance policy can include:
Emergency medical and hospital expenses. As we mentioned earlier, getting sick or injured overseas can cost you thousands of dollars. Travel insurance could help you pay for your medical bills, so you can focus on recovering rather than worrying about money.
Cancellations, delays and amendments. Travel insurance may cover the costs and fees associated with cancellations and delays. For example, because of a broken leg, you cancel your trip the day before your scheduled departure. Travel insurance may help recoup money from cancelled flights, overseas accommodation and other pre-paid deposits.
Lost, stolen or damaged luggage and belongings. What if thieves snatch your passport while you're overseas? Or your luggage is crushed during transit? It's a nightmare scenario, but travel insurance can help ease the financial pain of these events by covering the cost (or a portion of the cost) of replacing these items.
N.B. Be mindful that not every policy can cover you in all these circumstances.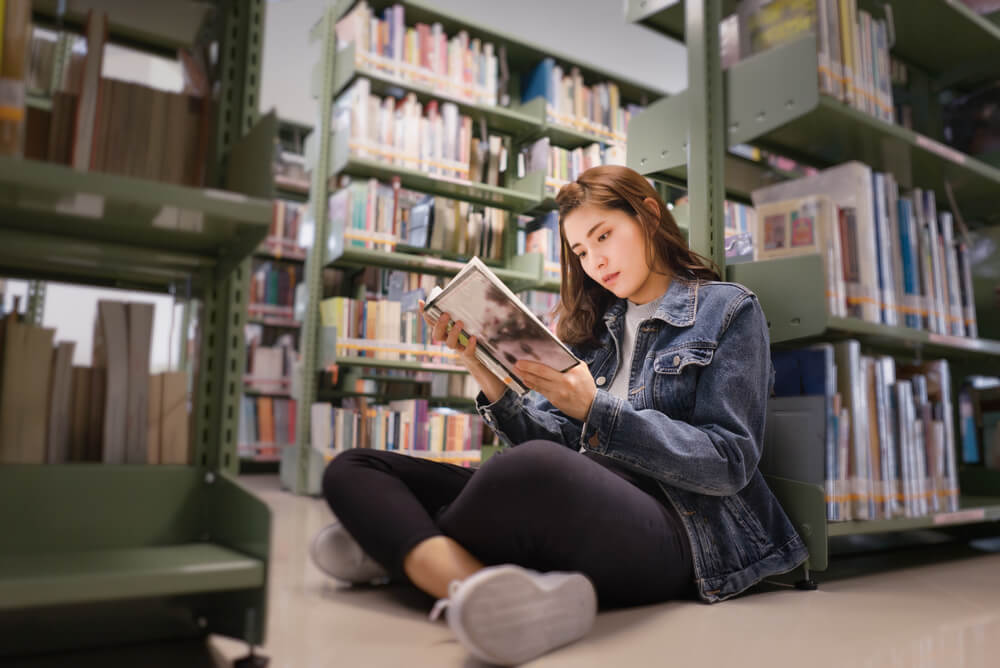 Student travel insurance: exclusions to watch out for
Travel insurance can't cover everything, however, so it's important to read your policy's Product Disclosure Statement (PDS) to understand its exclusions. Specific exclusions may vary between policies and insurers, but here are a few common ones to look out for:
Intoxication. If you were under the influence of drugs or alcohol when you were injured, your insurer might not accept your claim, even if the incident wasn't your fault.
Unattended luggage. Your travel insurance policy might not cover your luggage if it was left unguarded when it was stolen.
Travelling against advice and warnings. The Australian government issues travel warnings for countries through Smartraveller. Some insurers may not cover travel to certain. It's a good idea to regularly check your destination on Smartraveller for any change in warning level.
Failure to wear headgear. If you weren't wearing the proper headgear (i.e. a helmet when riding a scooter or motorcycle) at the time of your injury, your insurer may not accept your claim.
Top travel tips for students
Consider student travel insurance when you book your trip
That way, if you must cancel your flights at the very last minute (e.g. if you get sick), you could recover some of your money (if your policy includes this kind of cover). By comparison, you won't be covered for such an incident if you take out travel insurance after your circumstances change and you're unable to travel.
Be aware of international age restrictions on alcohol
If you're gearing up to party on your big trip overseas, you need to check the legal drinking age of the country you'll be visiting. For instance, we probably all know that the drinking age in the USA is 21, but what's the drinking age in Thailand? Germany? Japan? The Australian government is limited in what they can do to help you out of legal trouble, so it's important to know what the international drinking ages are, just in case.
Also, if you had consumed an intoxicating substance such as alcohol and something goes wrong, this could void your travel insurance.
If you're travelling in a group, consider taking out a group travel insurance policy
If you're organising a trip for a group of students who all need the same level of cover (and are all travelling under the same itinerary), you're in luck. You can take out group travel insurance that will cover the entire party of travellers (exclusions permitting).
So, why do this?
Group travel insurance policies can be cheaper than individual policies, if everyone in your party looks out for one another, there's less risk of having to make an insurance claim. As such, insurers may offer competitive rates to insure entire parties.
Everyone gets the same level of cover, which means everyone knows what activities they can and cannot take part in.
Buying just one policy to cover all members of the group can be much simpler than purchasing separate policies for each traveller.
Don't be afraid of the cost of insurance
Travel insurance for students doesn't cost a fortune. The cost varies based on how much coverage you want. Most travel insurance providers offer comprehensive cover, basic cover, and many options in between. This allows you to match your cover to the type of holiday you are on.
For example, if you want to do some more risky activities like skiing or snorkelling, you may have to pay a little extra for your policy. Your policy's price tag is also influenced by things like your age, where you're travelling to, how long you are staying, when you're travelling and whether you need cover for pre-existing medical conditions.
So, if you could find a better price by comparing different providers against one another, why not give it a try?
Get student travel insurance quotes and find cover today!
If you're a student getting ready to set sail for a big adventure, why not consider travel insurance? Our free online comparison tool makes it easy. Simply enter your details and get numerous quotes in seconds!
Finally, if you're traveling with several friend or in a large group, check out group travel insurance policies.