You may have seen 'repatriation' in different insurance policies and wondered, 'Hang on, what does that mean?'
Or, you know exactly what it means, and you're looking for more information on how it can protect you on your next trip.
Either way, we can help set the record straight.
What does repatriation mean?
The definition of repatriation is the act of being transported home from overseas, which can happen for a variety of reasons. When it comes to travel insurance policies, repatriation typically refers to a medical evacuation that gets you home in a time of urgent medical need.
You might need to be repatriated because you have fallen seriously ill or have been grievously injured, and the medical facilities abroad aren't adequate. In the worst of circumstances, repatriation also includes covering the cost of bringing your remains home should you pass away.
Medical evacuation and repatriation back to Australia can be very expensive. It's a small part of some travel insurance policies that can offer peace of mind in extreme situations.
Should I consider repatriation 'cover' in my travel insurance policy?
According to a recent survey from the Australian Consulate, 68% of respondents believed that the Australian Government would take care of their emergency medical treatment while overseas.1 However, that is not the case.
Let's say you have a particularly nasty fall off a motorcycle in Thailand.
There's no reciprocal healthcare agreement between Australia and your holiday destination, which means that you incur these medical costs. Happily, you took out travel insurance so these costs can be covered.
But what if you require emergency evacuation back to Australia for surgery to save your life? That's an entirely different cost – and a significant one. Repatriation costs can reach hundreds of thousands of dollars, as you could need to pay for one or all of the below:
airfares on a medical flight (which are much more expensive than regular flights) or a commercial one (since patients on a stretcher can take up to six seats)
emergency medical treatment
a nurse or healthcare professional to monitor your health during the trip
transport to the hospital back in Australia or overseas.
Is this an absurd hypothetical? Not really – 162 Australians were hospitalised while on holidays in Thailand between 2019 and 2020, and 297 Australians required repatriation worldwide.1 Minor injuries may not interrupt a holiday or break the bank, but it's worthwhile being sure of your future health by considering comprehensive cover that will take care of repatriation costs.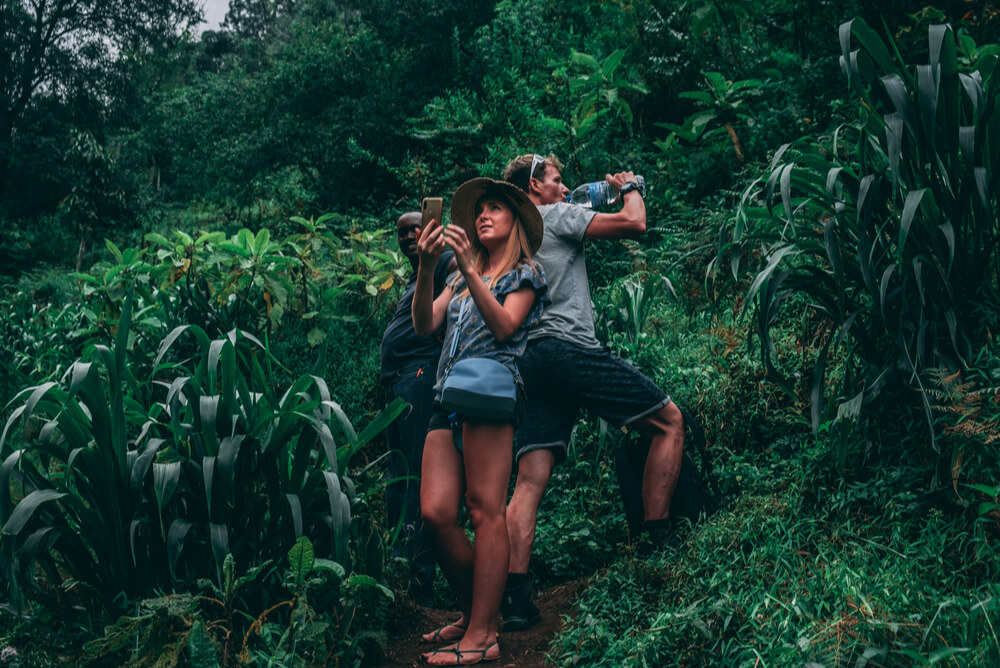 In what circumstances will repatriation be denied?
There are some instances where your travel insurance may not cover repatriation. While these can differ between insurance providers, some common exclusions include:
if you contracted some form of contagious disease;
if you committed a crime of some sort, which would typically void cover;
if you were intoxicated (consumed illegal drugs or too much alcohol); and
if you weren't wearing a helmet or qualified to ride a vehicle (like a motorcycle or scooter) when the incident occurred.
What if I or my travel companion pass away overseas?
It's not something anyone wants to think about, but it's worthwhile being mindful of the possibility of death while you're out of the country.
Why? Because the cost to transport a body can be significant, which is one thing an emotionally distraught family shouldn't have to deal with. Sometimes referred to as 'death cover' in travel insurance policies, repatriation can pay for the costs to get the body back home.
You may feel that 'death cover' and repatriation is something you only need to worry about when you get older, or if you have a medical condition, but it can be comforting to know you can embark on your adventure and not worry about creating problems in the future, should the worst happen.
Frequently asked questions
How should I shop around for travel insurance with repatriation cover insurance?
It's one thing to appreciate the value of comprehensive travel insurance – it's another to find a policy that (a) suits the needs of your trip and (b) comes at a reasonable cost.
But remember, if you cannot afford adequate travel insurance for your trip, you should reconsider whether you can afford to travel at all.
We're here to help you find a happy medium between great coverage and competitive pricing. Use our free comparison service today to shop around for travel insurance, and we'll be able to show you different options for your trip.
We make it easy to compare quotes based on price, what's covered, excess amounts and additional features, all within minutes.