From the lush beauty of the Amazonian Basin to the urban chaos of São Paulo, Brazil is a land of contrast.
While Brazil begs to be experienced, there is a need for caution. Parts of the country aren't always safe for travellers, and anyone who has lived in Australia all their life will no doubt be confronted by a different style of living. This isn't to discourage anyone from heading to Brazil – on the contrary, we encourage you to explore this country and others throughout South America!
But, your family, money, health, and belongings need to be protected while you're away. Here's how travel insurance can help you do that in such a lively country.
Do I need travel insurance for Brazil?
We believe travel insurance is always a good idea.
Brazil can be safe if you exercise the right level of caution, although tourist areas tend to experience the highest rates of crime, as do the shanty towns, or 'favelas'.
Smartraveller lists some great ways you can stay out of trouble: pay close attention to your surroundings at all times, be wary of how you move from place to place (e.g. avoid unlicensed taxis), and be careful with your belongings.1
Travel insurance can provide you with a little peace of mind! Here's how:
Healthcare. If you're injured, you may be able to claim back the costs of emergency transport, medical treatment, and hospital stays. Luckily, private hospitals in major cities in Brazil are adequate, although treatment is contingent on being able to pay or prove you're insured.
Driving. Many roads in Brazil have been poorly maintained and are frequented by trucks, and motorists sometimes choose to disregard traffic lights in large cities.¹ If your rental car is damaged or stolen and you have a comprehensive travel insurance policy, you may receive compensation from your insurer in the event you owe the rental company an excess.
Cancellations. If you are delayed or need to cancel something due to unforeseen circumstances and you hold a comprehensive travel insurance policy, you may be able to claim on any costs you incur while waiting to get your trip back on track. This is an important feature to look for in your travel insurance policy's Product Disclosure Statement (PDS) because Brazil commonly experiences flight delays, as well as the occasional workers' strike.
Theft. If your luggage/money is stolen or lost, you may be able to recoup their value up to varying limits depending on your policy and your insurer by claiming on your travel insurance.
Brazil travel insurance: Exclusions & what to look out for
Of course, like any product, travel insurance can't protect you against everything that goes wrong.
It's important you thoroughly read and understand the PDS of any policy you're considering for purchase, as inclusions and exclusions can differ between insurers and types of cover.
Here are a few common exclusions you might see in your travel insurance policy for Brazil:
pre-existing medical conditions. Although some insurers may offer cover for pre-existing conditions through optional extras, you shouldn't assume you're covered for it as standard;
illegal activities. If you act illegally, reckless or dangerously, your insurer may reject a claim resulting from that incident;
travelling against government advice. If your destination has a current travel warning from Smartraveller, then your insurer may not cover your trip there. That said, if a warning is raised after you embark on your journey, you might be insured for this event (it's best to check with your insurer on how they handle these scenarios before purchasing your policy);
intoxication. Your insurer may reject your claim if it's due to an incident where you were under the influence of drugs or alcohol;
unattended luggage. If your luggage was stolen while unattended (e.g. you left it in your car while you ducked into a shop), then your insurer may not cover your claim for these items;
extreme sports. Your policy may not cover participation in extreme, winter or other adventure sports; however, some insurers do offer cover for these activities as an optional extra; and
failure to get vaccinated. If you fail to get the proper vaccines before leaving Australia and fall sick as a result, your insurer may reject your claim.
What can my travel insurance policy for Brazil include?
Medical treatment and hospitalisation overseas can be costly. As such, it's a good idea to take out a travel insurance policy that offers medical cover. This type of cover is helpful, as some countries' health systems may refuse to treat you unless you provide a guarantee of payment (or insurance details).
Remember to disclose any pre-existing medical conditions with your insurer before taking out your policy. Otherwise, your insurer may reject any claims relating to these conditions.
If you plan to explore the Amazon or anywhere else in Brazil that offers adventure activities like hiking or surfing, then you should check with your insurer if you'll be covered for it. If you aren't covered, consider taking out adventure insurance as an optional extra if offered by your insurer.
What's more, if you're renting a car, taking out a policy that covers the excess (the amount you have to pay if you make a claim) in the event of theft or a crash is a smart idea.
Finally, consider a policy that covers things you could never account for: theft of your belongings, cancellations due to extreme weather, etc.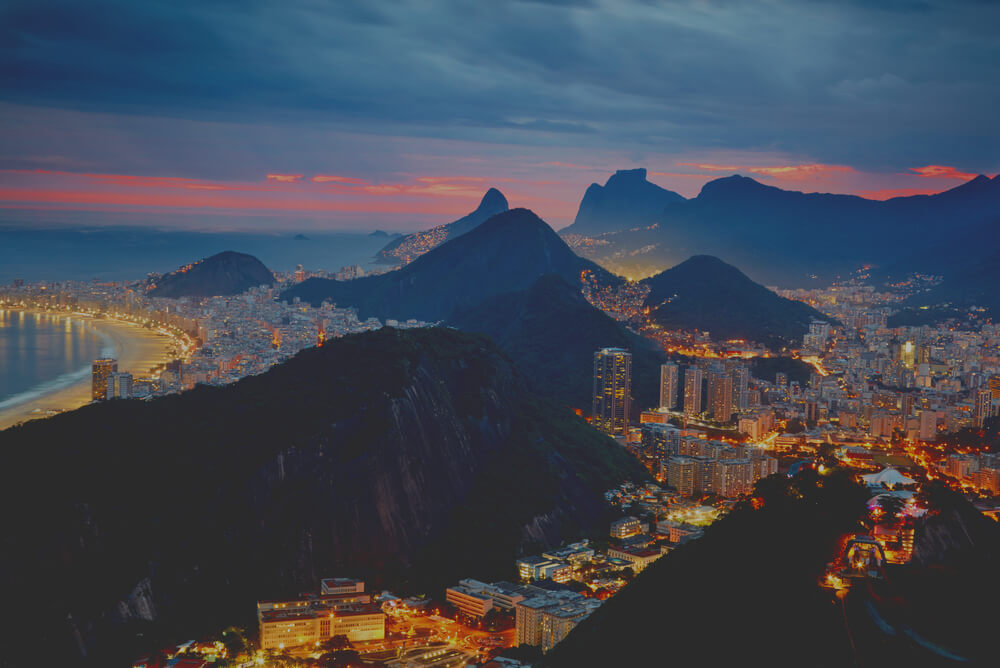 Top travel tips for Brazil
Explore the Amazon
Home to tens of thousands of plants types, thousands of fish species, and hundreds of reptile species, the Amazon is one of the most remarkable places on Earth. It spans several countries and is worth exploring with a proper tour guide. Another popular natural wonder are Iguazu Falls on the border of Brazil and Argentina.
Check visa requirements
You must have a visa to enter Brazil, and you'll need to arrange it before you leave on your trip, as you can't get one once you've arrived in the country.¹ If you're entering Brazil for tourism, business or just transiting, you may be eligible for an electronic visa; otherwise, you'll need to apply for a visa through the Brazilian embassy or consulate.
Attend the Carnival Festival
Once a year, a festival galvanises the entire city of Rio de Janeiro, uniting them in the pursuit of a single purpose: to party. The carnival festival is an annual event full of life, colour and culture.
Get vaccinated before you go
According to Smartraveller, there are outbreaks of disease in Brazil.¹ These diseases include:
yellow fever
Zika virus
malaria
measles
Other diseases prevalent in Brazil include HIV/AIDS, cholera, typhoid, hepatitis, rabies and dengue fever.
Vaccinations are available for several of these diseases, and Smartraveller recommends you get vaccinated before your trip to Brazil. You may need to provide a yellow fever vaccination certificate upon entry into the country.
11 things you need to know before arriving in Brazil
The official language of Brazil is Portuguese
The largest airports in Brazil are in Sao Paulo and Rio de Janeiro. Depending on your stopovers, travel time is roughly 18-22 hours from Sydney
One of the best times to explore Brazil is during the 'less busy' off-season from May to September
Located in the southern hemisphere, Brazil experiences the same seasonal changes as Australia
During holiday time in Brazil prices skyrocket and availability decreases. Brazilians love the Easter and Christmas/New Year period and carnival – usually held between the end of February and the beginning of March
The currency in Brazil is the Brazilian Real. ATMs are widely available, and if you wish to exchange currency, look for a 'Cambio' sign – it means change. The best exchange rates are usually away from the airports
If paying with your card, keep your card in sight as 'credit skimming' is quite prevalent in Brazil. Elect to use Tap & go or payWave if possible.
Locals wear their national colours (green and yellow) only on special occasions, so if you want to blend in, perhaps avoid wearing these colours together for day-to-day activities
If travelling in the warmer months (October to April) be sun smart. Temperatures in Brazil can rise above 40 degrees Celsius. Also, use mosquito repellent to ward off illnesses a bite may cause
The Brazilian landscape is broad and diverse, so use a tourist guide in remote places
While Brazilian residents are covered for free healthcare, tourists are not. As such, it's important you take out travel insurance that provides cover for medical costs
Compare travel insurance for Brazil
Looking for travel insurance for a trip to Brazil? Why not start here and now with our free travel insurance comparison service!
It's an easy process; enter a few details, compare options and if you decide to buy, we'll handle all the messy paperwork. Simples!
Any lover of travel won't be satisfied with just one trip, though! Get covered for trips to a number of different countries.