While most exclusions are policy-specific and vary depending on your insurer, travel insurers may enforce these common exclusions:
injuries sustained while under the influence. Insurers typically won't cover any incidents related to drugs and alcohol;
incidents arising from your disregard for local laws and authorities. If you break the law, disregard road rules or go against the advice of local authorities/travel guides, your insurer won't be able to help you;
lost luggage or personal belongings due to carelessness. If you didn't take the proper precautions to keep your belongings safe (i.e. by leaving them unattended), your insurer wouldn't reimburse you if those items are stolen; and
driving incidents where you didn't have the right license. You will likely need an international driver's licence in most countries in South America. Not having the proper licence will void any related claims.
For more information, check out our page on common travel insurance exclusions.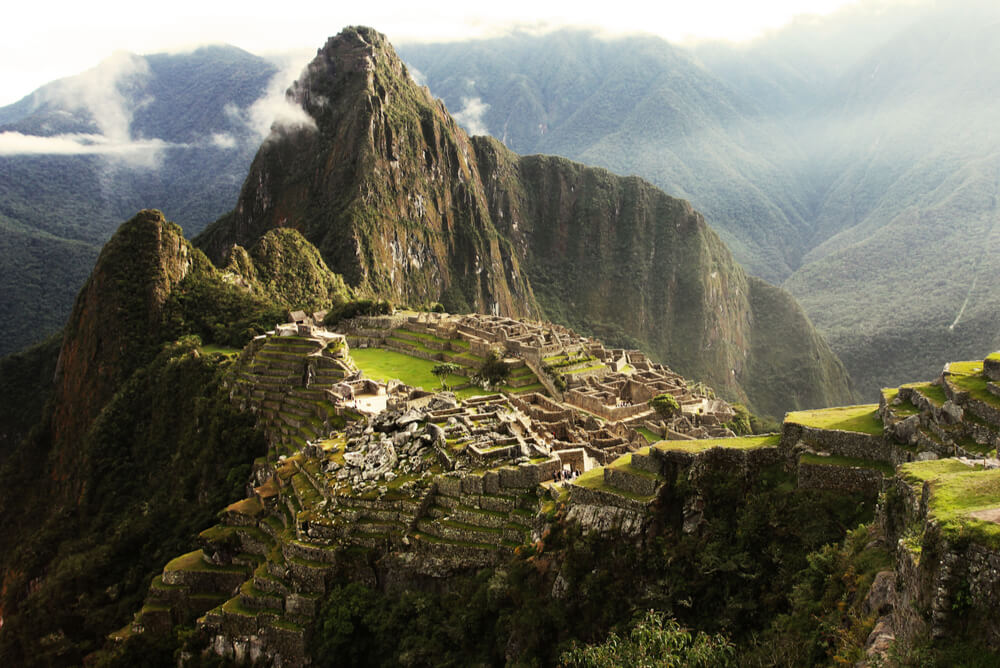 Which vaccinations do I need for South America?
One way you can keep yourself safe is by taking the necessary travel vaccinations for South America to protect yourself from the dangers that can't be seen.
It's a good idea to make sure that you're up to date on all your childhood vaccinations. However, some additional vaccinations for South America may include:
hepatitis A. Developing countries may require travellers to get Hep-A vaccinations before departure.
hepatitis B. Hep-B can be a risk for anyone who may have an undergo a medical procedure, tattoo or by sexual transmission;
typhoid fever. This illness can be found in contaminated food and water, and may be common in developing countries;
Rabies is present in many countries and can be fatal. The Australian government recommends getting a vaccination for rabies before you travel; and
yellow fever. Depending on where you go, this may be a mandatory vaccine.2
Don't wait until the last week before you travel to get vaccinated. There may be waiting times for some vaccines to become available and others may cause mild flu symptoms. What's more, it may take time for the vaccine to take effect.
Keep in mind that your doctor may not recommend all these vaccines. You should always seek medical advice from a licensed medical professional, such as your local general practitioner, for information specific to your health needs.
Top travel tips for South America
1. Learn some Spanish!
While some locals may speak English in big cities where there are lots of tourists, English isn't common in most parts of the continent. Learn some basic phrases such as:
Hello, how are you? / ¡Hola! ¿Cómo estás?
Thank you! You're welcome. / Por favour. ¡Gracias! De nada.
Excuse me. Sorry. / Lo siento
Can you help me? / ¿Puede ayudarme?
Can you speak more slowly? / ¿Puedes hablar más despacio?
2. Prepare for altitude sickness if you're hiking
If you're planning to travel in areas above 2,400 metres, there's a good chance that you'll experience altitude sickness, which can be both unpleasant and dangerous. Prepare for the worst: go with an experienced guide and climb slowly to give your body the chance to acclimate to the new altitudes.
Bring altitude sickness tablets and drink plenty of water. Eating carbs may also help
3. Don't book the first tour you see
There are lots of tour operators and vendors throughout tourist areas. As such, tour prices may vary significantly. Chances are, you'll be able to find a much more affordable tour that's equally as fun. Make sure you compare prices, check the reviews and avoid booking tours recommended by your hotel.
4. Barter responsibly
As a tourist, there's a good chance that locals will mark up prices just for you. Do your research to make sure you have a good understanding of the currency and the average prices of goods and services.
Have fun haggling with the locals but remember that, depending on where you go, what you consider as loose change may mean significantly more to locals.
Compare travel insurance for South America
Are you excited about your holiday to South America? Great! Make sure you use our travel insurance comparison service to compare the features, limits, prices and inclusions from some of Australia's top travel insurers.
It's easy to find great-value policies in minutes! And the best part is that if you find a policy you like, it costs the same as going direct!
Simples!
Make sure you check out our page on travel insurance for Brazil if you're planning on visiting this incredible destination.