South America is a land of wonders, boasting the world's highest uninterrupted waterfall, the largest river (by volume), the driest place on earth, the longest mountain range and the largest rainforest. If you want to visit South America, our guide will cover the best places to hit while backpacking across the continent.
There are several countries on the continent of South America, including (but not limited to) some well-known destinations such as:
There are also two non-sovereign states: French Guiana (an overseas territory of France) and the Falkland Islands (a British overseas territory), plus some lesser-known South American countries like Guyana, Paraguay, Uruguay and Suriname.
So pack your bag, your trusty walking shoes and travel insurance and discover everything South America has to offer.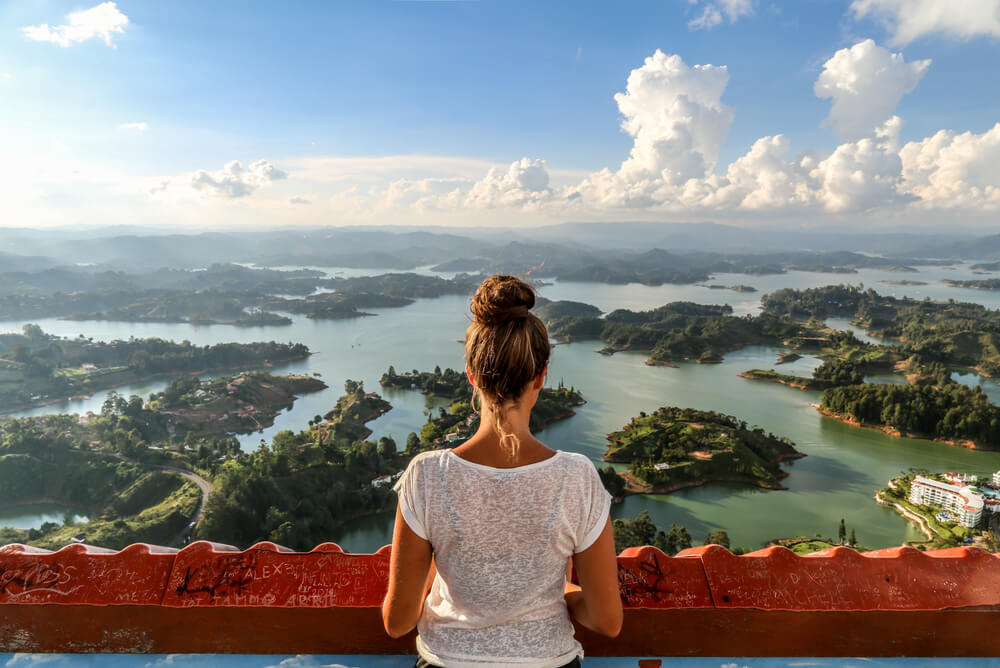 What to know about backpacking in South America
First-time backpackers and visitors to South America should do their research before leaving home, so they can be as prepared as possible for anything that comes their way.
Spanish and Portuguese are the two main spoken languages in South America. Communication, especially in rural areas, may be difficult even with a smattering of travel guidebook Spanish so brushing up on the languages before departing is a good idea.
When planning your South American backpacking route, understand that transport can be unreliable at the best of times and include a lot of long bus journeys. It may be better to lean into the laid-back lifestyle of Latin America and visit fewer destinations with more time at each stop than try and overpack your itinerary. That said, it's important to still have an itinerary to help keep you on track and on budget.
If your dietary restrictions include no meat, you might struggle to find appropriate meals, especially outside big cities. South American cuisine varies widely from country to country and from urban centres to more remote destinations; however, one constant is that vegetarian options may be limited and difficult to come by.
However, the challenges of South America will pale in comparison to touring some of the world's greatest historical, cultural and natural wonders.
Travelling South America on a budget
Dreaming of hitting all your bucket list South American destinations is one thing, but affording it is another. Although South America may be considered 'cheap' by some backpacking standards, it's typically more expensive than other backpacking destinations like Central America and Southeast Asia.
Budgeting AUD$50-$70 per day should cover you in most places, with big cities carrying a higher daily price tag.
A few travel tips for saving money include:
Try to buy food at local grocers for one or two meals per day (like breakfast and a packed lunch) and cook your dinner a few nights per week. Choosing accommodation with kitchen facilities may cost a little extra per night, but the money saved by cooking for yourself balances this out in your favour.
Get an idea of the different exchange rates when budgeting for each country, as some might prove more expensive than others. Don't just exchange at the first place you see, either. Your hostel, for example, might offer less favourable exchange rates than a local exchange shop.
Wash your clothes in your hostel's on-site laundry facilities if one's available. Otherwise, head to the laundromat once a week. However, don't leave your clothes unattended in case of theft, which is common in some South American areas, particularly urban centres.
Opt for a dorm instead of a private room if you're on a tight budget. But if you're travelling alone, private rooms in youth hostels may provide extra luxuries and security in an unfamiliar place.
Choosing when and where to travel can potentially save you money
Accommodation should be readily available throughout the year, although we recommend booking in advance for Carnivale or one of the other popular festivals. International standard hostel accommodation is available in most large cities throughout South America, but outside of urban centres, smaller less-equipped accommodations are generally the norm. Be prepared to spend more than one night without hot water.
How many places you visit won't just depend on your budget, but also the amount of time you have to travel around. For example, visiting Machu Picchu can take a week, and trips to the Amazon are typically four days at a minimum.
To get started on an itinerary, look at a few of the guided tour companies that specialise in South American tours for an idea of how much you can get through in a certain time frame. However, it's worth keeping in mind that guided tours will pack more into a shorter time span, because they often operate their own transport and know how to smooth the way when necessary. These are luxuries you won't have when backpacking around South America by yourself.
Consider guided tours for all or some of your South American adventures. Guided tours offer first-time visitors a great introduction to an area and often use local travel guides to take visitors off the beaten track to places that you, as a lone backpacker, wouldn't know about or be able to get to. You may find getting into the Amazon or up to Machu Picchu almost impossible without being on a guided tour anyway!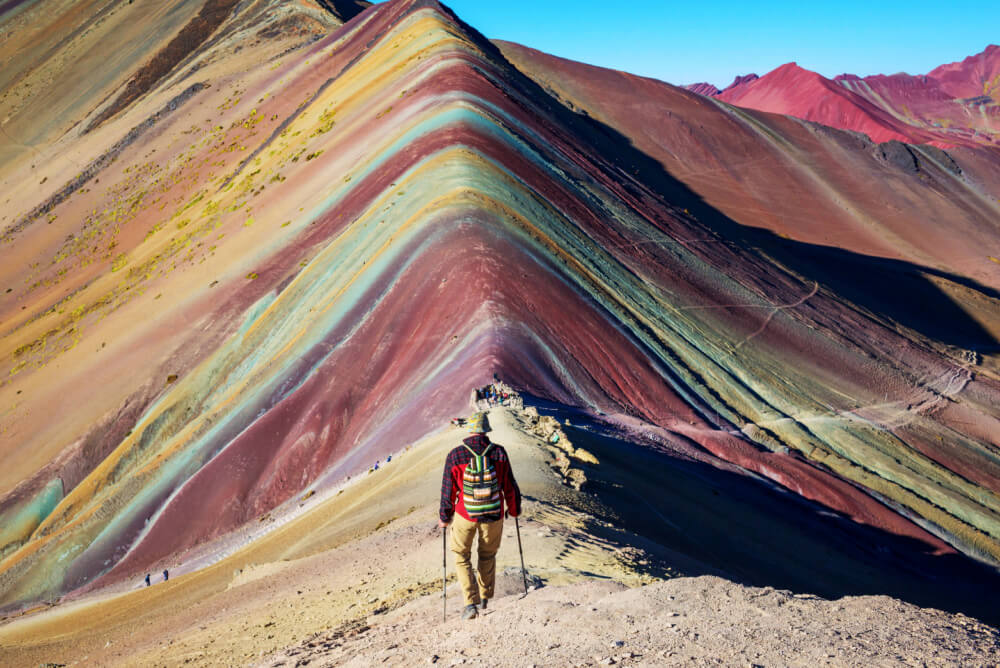 Places to visit in South America
Argentina
Famous for steak, red wine and their staple snack of empanadas, Argentina's also well known for inventing the fiery dance of lovers – the Tango! Spanish is the official language, and pesos are the currency. Top spots for backpacking in Argentina include:
Buenos Aires – the city that never sleeps, with endless nightclubs and secret cocktail bars for you to discover
Iguazu Falls – an enormous, breathtaking waterfall bordering Argentina and Brazil
Mendoza – wine country, also known for excellent hiking and skiing in winter
El Calafate – a highlight of the Patagonia region, it's a small village at the foot of the Perito Moreno Glacier, which is a UNESCO world heritage site
Ushuaia – the southernmost city in the world and a common jumping off place for Antarctic cruise tours.
Safety tips: Major cities, tourist locations and public transport are hotspots for theft and robberies, so be cautious in those areas and keep valuables out of sight.1 Don't use ATMs unless you're in a shopping centre or bank, and watch out for ATM skimming.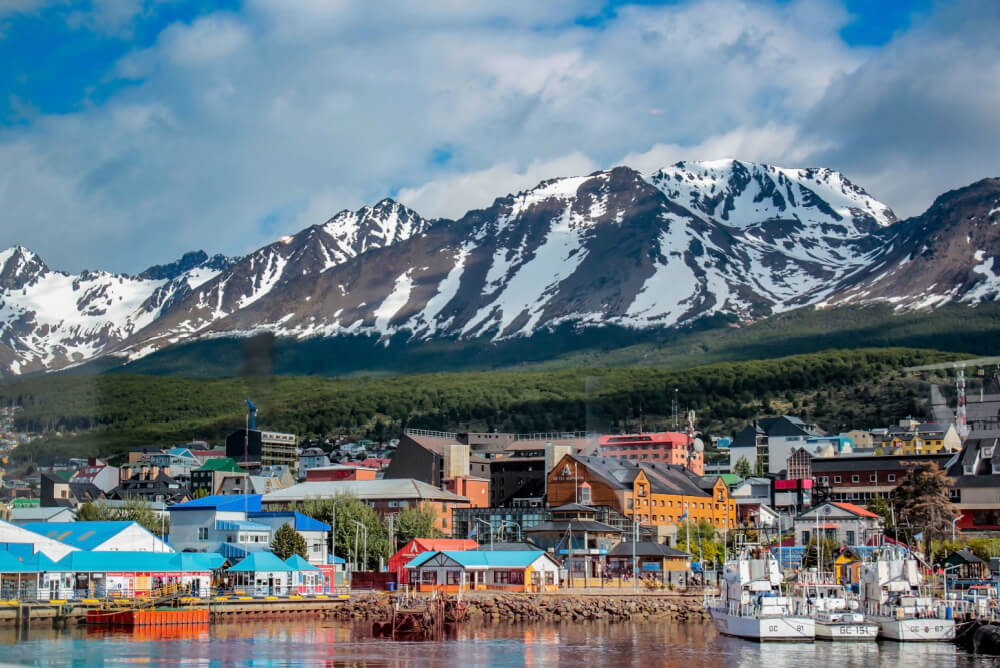 Bolivia
Often referred to as the Tibet of the Americas, Bolivia is one of the most remote countries in the Western Hemisphere. The currency is Boliviano and the official language is Spanish, although Bolivian Indigenous languages may be more common in rural and remote communities. Having said that, if you're looking to study Spanish abroad, Bolivia's a great place to do it since their accent is clear and makes picking up Spanish easier.
Learning Spanish in a homestay situation is popular with visiting tourists and, as such, homestay programs in Bolivia abound and are usually very safe and reputable. Top spots for backpacking in Bolivia include:
La Paz – Bolivia's capital and the highest capital city in the world, sitting at 4,100 metres
The Amazon – you can get to the Amazon rainforest in Bolivia, and it offers some of the best, most accessible wildlife viewing too
Salar de Uyuni – the stunning Bolivian salt flats.
Safety tips: Don't hail taxis off the street, as criminals often pose as drivers.2 You should avoid political protests, as they can become violent. It's not recommended to go on hiking trips without an experienced tour guide, and if travelling between November and March, natural disasters such as flooding and landslides may occur, so follow the advice of the local government officials.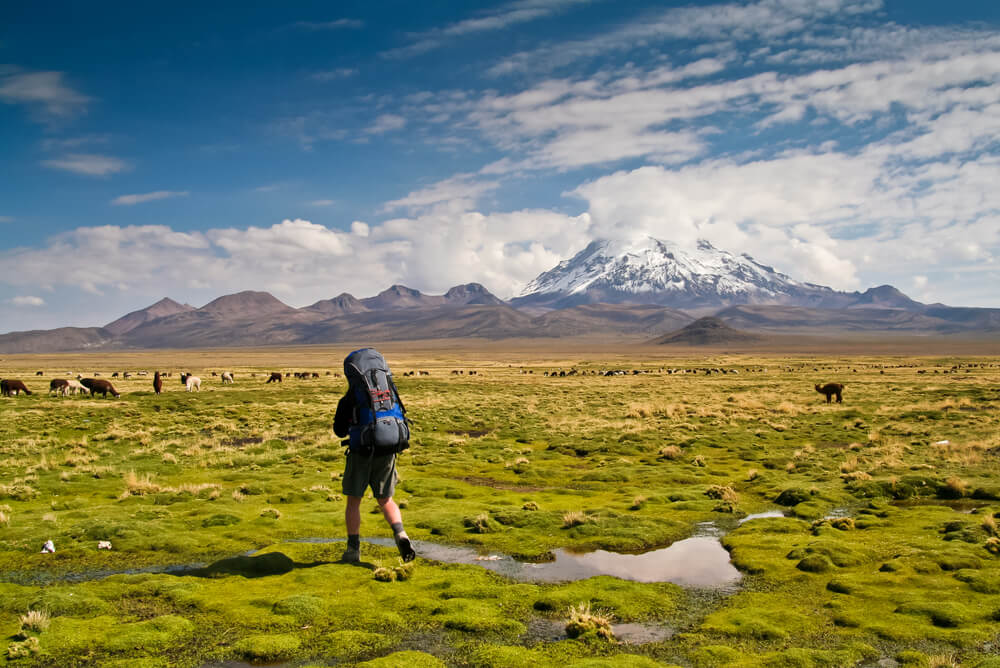 Brazil
Famous for Rio's Carnivale, long stretches of beautiful beaches and the Amazon rainforest, Brazil offers visitors a wealth of cultural, historical and natural must-see destinations. Portuguese is the official language, the official currency is the Brazilian Real and football is the unofficial religion.
Brazil is a vast country, with the top spots for backpacking in Brazil including:
Rio de Janeiro – famous for the Christ the Redeemer statue and lively Copacabana, it's a bustling urban centre full of nightlife, shopping and eating
Iguazu Falls – you can access them via Brazil or Argentina
Salvador – the historic colonial capital, complete with cobbled streets
Florianopolis – a touch of Ibiza in South America with gorgeous beaches to either relax or try your hand at surfing
Manaus – a port city in the heart of the Amazon, not only the perfect place from which to explore the Amazon but also a historic centre with stunning architecture
Sao Paulo – a vibrant city filled with cultural wonder, like the colourful graffiti-lined streets of Beco do Batman (Batman's Alley).
Safety tips: During the rainy season, flooding, landslides and severe storms are common, so be prepared to make unexpected changes to your travel plans.3 It's best to avoid going out alone, especially at night, and try to avoid travelling through 'favelas' or shantytowns.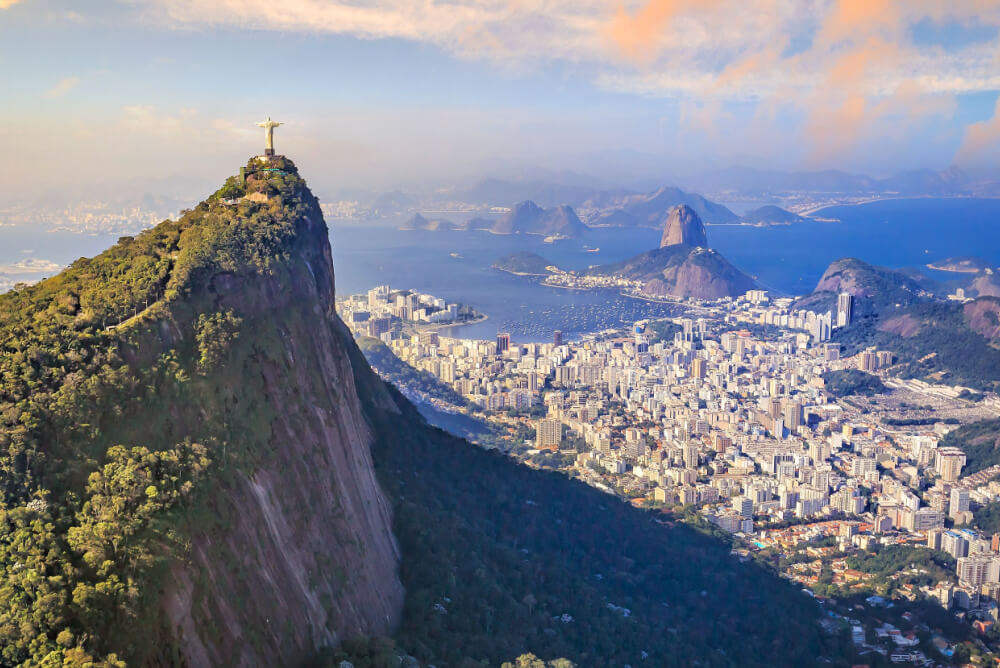 Chile
Famous for its volcanos, glaciers and fjords, Chile is sandwiched between the Andes Mountains and the Pacific Ocean. It's only 180km wide at its widest point, but the coastline covers more than 4,300 kilometres, earning Chile the nickname of the world's longest country.
Spanish is the primary language, and the currency is the Chilean Peso. The capital Santiago is a small, thriving, cosmopolitan city. It's also making a name for itself as a foodie's dream with plentiful markets, artisan produce and an array of exciting restaurants, not to mention Chile's world-renowned wines.
Top spots for backpacking in Chile include:
Santa Cruz and San Fernando – world-class wine regions with some of the best (and most economical) vintages in South America
Parque Nacional Torres Del Paine – a stunning national park set amidst imposing granite towers, perfect for hiking
Valparaíso – a bohemian haven of colourful houses, cobbled streets and Pacific Ocean views
Star gazing near Vicuna – powerful telescopes and clear Chilean skies give you a breathtaking view of the universe
The Atacama Desert – one of the driest places on earth, which is also volcanically active with crystalline lakes and hot springs to soak your travel-weary bones
Easter Island – also known as Rapa Nui, it's a tiny island off the Chilean coast known for its mysterious Maoi statues.
Safety tips: It's best to avoid any political protests as they can become violent, and foreigners may be deported or detained for attending.4 Robberies and petty theft can be common, so it's best to stay alert on public transport and not travel at night. A variety of natural disasters are also common in Chile, so be sure to follow the advice of local authorities if one occurs.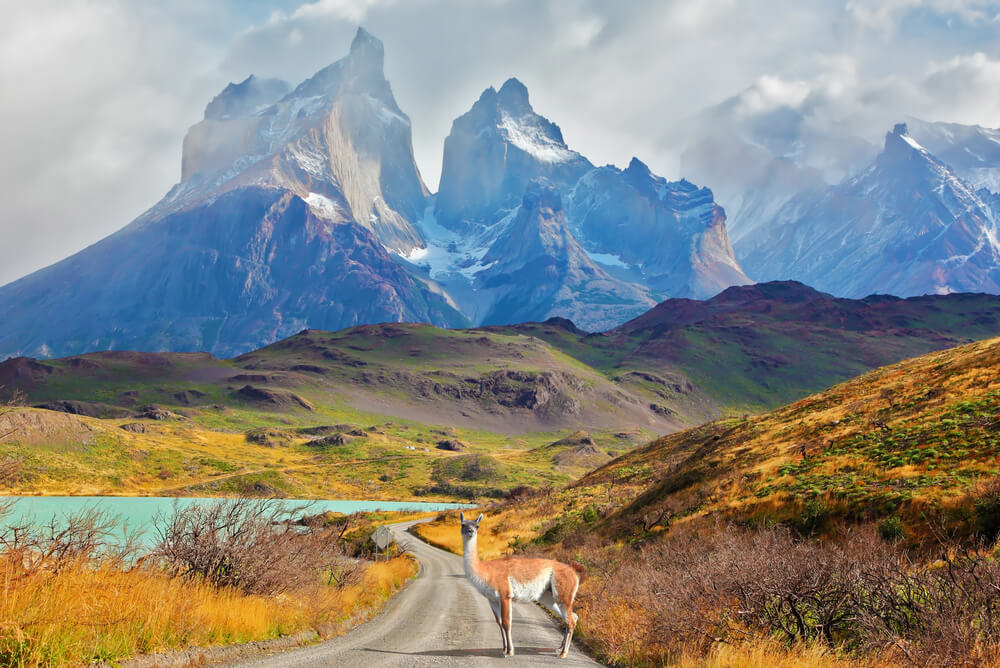 Colombia
Colombia is considered one of the world's megadiverse countries. Spanish (and, in urban centres, English) is the official language, and the Colombian Peso is the currency. Colombia's famous for coffee and its wealth of natural resources; it's the world's leading source of emeralds.
Top spots for backpacking in Colombia include:
Caño Cristales – Sometimes known as the river of five colours, or the rainbow river, it's a visual marvel
Cartagena – you can't miss this colourful, coastal, colonial port city
Bogota – full of historic churches, stunning architecture and the famous statue of Simón Bolívar
The Salt Cathedral of Zipaquira – a architectural wonder built inside an old salt mine 200 metres below ground
Medellin – the second-largest city in Colombia, located within the Andean mountains with phenomenal views from the Metro Cable
Tayrona National Park – hike through rich wildlife, camp on the beach or stay in a jungle hut and enjoy the perfect tropical getaway.
Safety tips: Colombia has high levels of crime, terrorism and kidnapping in some parts of the country.5 Check Smartraveller for places you may want to reconsider travelling or avoid altogether. If you want to go hiking, hire an experienced, trustworthy guide instead of going alone, as robberies may occur. Some diseases, such as yellow fever and the Zika virus, are common; make sure your vaccinations are up to date before travelling.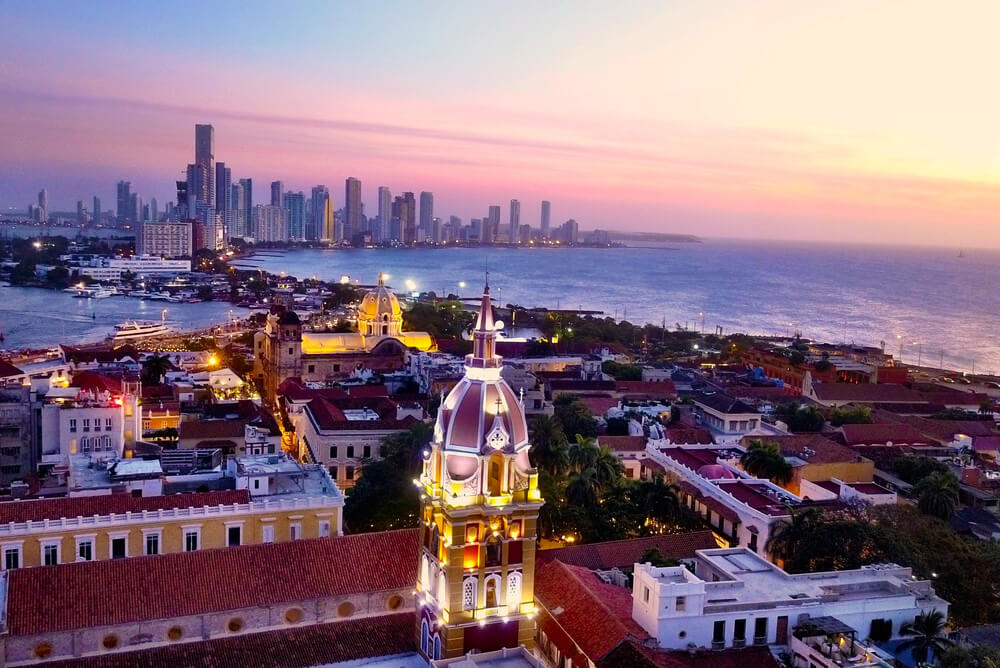 Ecuador
With something for everyone, this slightly smaller country is perfect for adventurous backpackers. You've got everything from volcanos to heritage architecture to hot springs – the list is almost endless. Spanish is the official language, and the currency is the US Dollar.
Starting with the capital, Quito, every tourist should straddle the equator at least once. Other top spots for backpacking in Ecuador include:
Otavalo Market – the largest marketplace in South America, so you can get your haggle on
Galapagos Islands – it may be a bit pricey, but you've come too far not to visit one of the world's most diverse and untouched natural wonders
The Amazon – a classic destination throughout South America, but Ecuador is known as the cheapest place to visit the Amazon
Quilotoa Loop – a spectacular, high-altitude trek around the crater of a volcano.
Safety tips: In 2022, there were a number of violent protests in Ecuador.6 Keep up to date with any advice from the Ecuadorian government as the situation can change suddenly. Criminals can also target tourists, so be careful when travelling alone or at night, especially if you're a female traveller.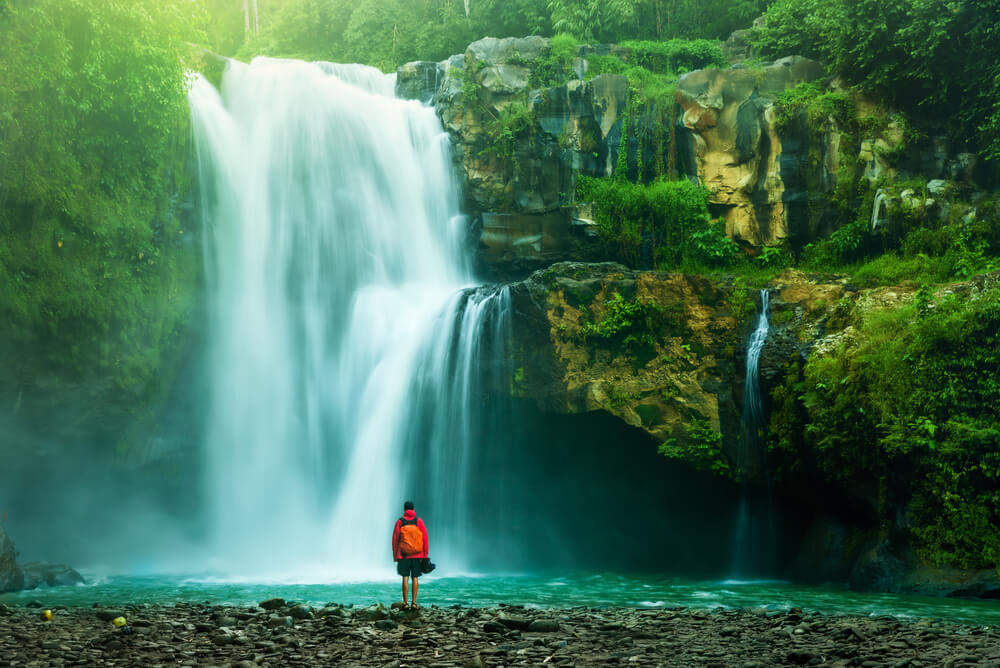 Peru
Famous for the Incans, llamas and their cocoa trade, Peru's the epicentre of cultural tourism. Spanish and Quechua are the official languages in Peru, though Quechua is more prevalent in highland areas.
The currency is Peruvian Nuevo Sol (soles), but USD is also accepted in some places. Starting in Lima, take in some of the region's unique local cuisine and cliffside views.
Top spots for backpacking in Peru include:
Machu Picchu – a ruined Incan citadel that hikers can reach by trekking the Inca Trail or taking an overnight train
Larco Museum – located in Lima, this museum is famous for its exhibit of pre-Incan pottery
Huacachina – palm tree ringed lagoon oasis, complete with sand boarding
Puno and Lake Titicaca – the lake is the largest (by volume) in South America
Mancora – trendy beaches and bars with great surfing, diving and fishing
Tarapoto – a jungle city on the edge of the Peruvian rainforest
Cusco – the capital of the Incan empire and a great place to haggle for souvenirs.
Colca Canyon – the second-deepest canyon in the world, with tours leaving from the city of Arequipa.
Safety tips: Due to protests, there may be local curfews in place; you can use local media to monitor for updates.7 Don't leave luggage unattended on public transport; even placing it under your seat or in the overhead compartment is not recommended. Never hail taxis from the street – use reputable companies only – and when driving, always lock the doors and windows.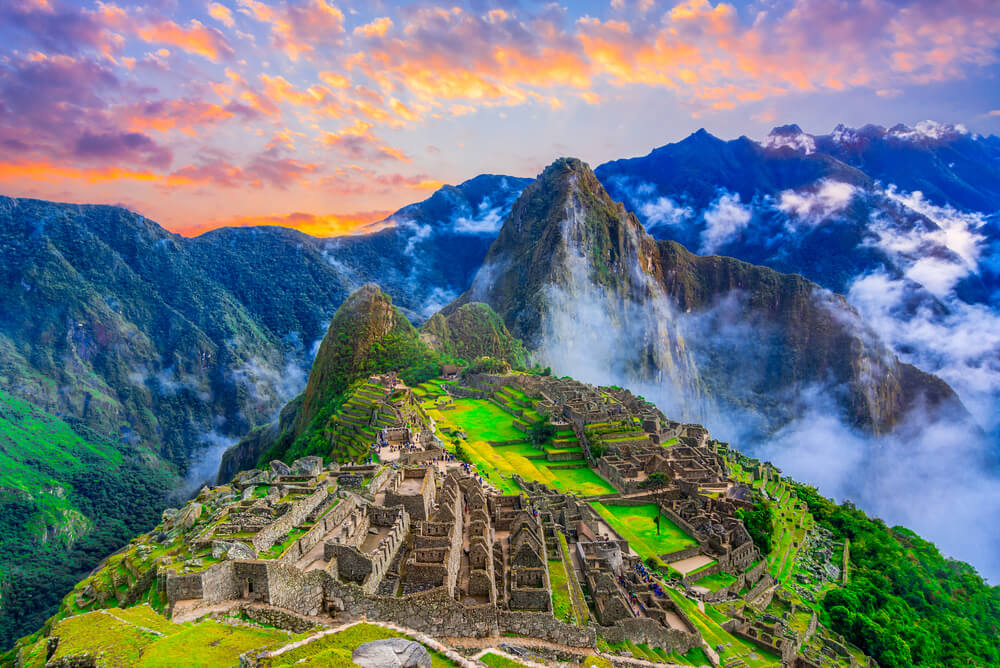 Venezuela
Also a diverse country, Venezuela is known for its natural wonders and for being a tropical paradise. The national currency is the Venezuelan bolívar, and the primary language is Spanish.
Starting in Caracas, take in the Cathedral Metropolitana, Museo Sacro de Caracas and El Ávila National Park. Don't forget to try an arepa (famous Venezuelan corn meal cake) and cool down with a refreshing papelón con limón (raw hardened sugar cane with water and lemon or lime juice).
Some of Venezuela's top spots for backpacking in Venezuela include:
Cueva del Guácharo – a national park centred around a 10km long limestone cave, complete with bats
Maracaibo palafitos – a traditional 'floating' village of stilted houses on a peaceful 20-million-year-old lake
Angel Falls – the highest uninterrupted waterfall in the world
Merida – the highest city in the Venezuelan Andes, a university town and the country's only ski resort.
Safety tips: As of February 2023, Smartraveller has a 'Do Not Travel' warning for Venezuela due to the unstable political climate.8 If you do travel, be aware there are shortages of food and water, and pharmacies are currently not stocking basic medication. You will also need a negative COVID-19 test, and proof of your vaccination.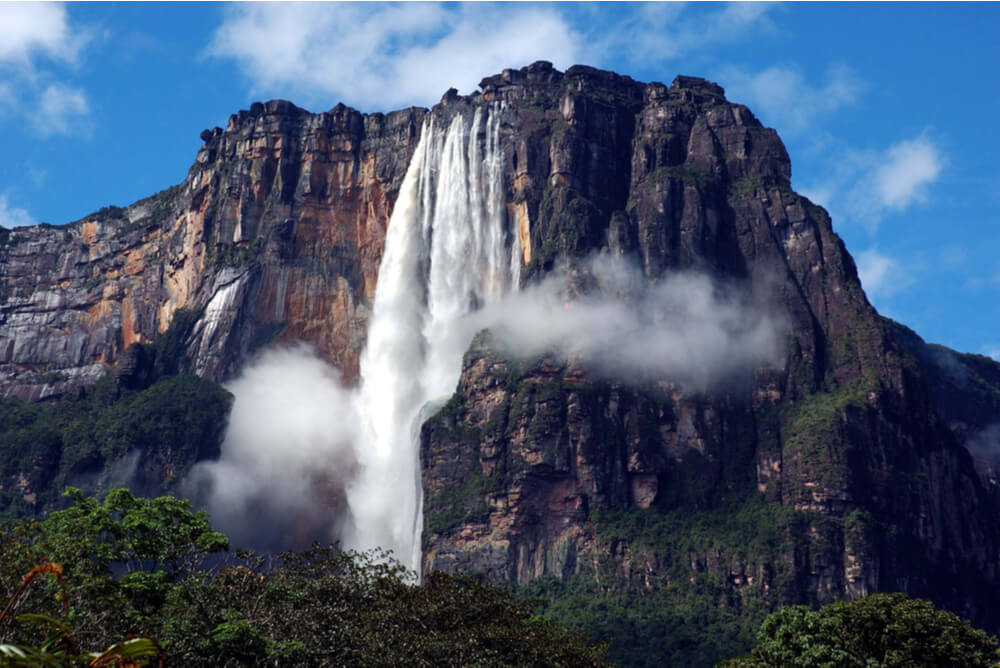 The lesser-known South American countries
Guyana, Suriname, Paraguay and Uruguay are lesser known, but no less exciting countries you may want on your South American itinerary. Guyana and Suriname are located on the continent's north-eastern tip and are bordered by the Caribbean Ocean.
If you're looking for some of the best beaches in South America that aren't packed with tourists, backpacking in Guyana or Suriname could be ideal. There are many wonderfully preserved colonial heritage architecture, museums and lush landscapes.
Paraguay and Uruguay are also great 'off the beaten track' destinations for international tourists. Check out Punta del Este in Uruguay, a summer oasis often compared to St. Tropez, and do a wildlife cruise down the Paraguay river through the wetlands.
What to pack for backpacking in South America
When planning to travel for weeks or months, it's important not to overpack and only take what you need. When packing for your South American adventure, you should consider including:
Clothes. This is a given, but specifically, you should have enough shirts, socks and underwear to last at least a week at a time. You may be able to get away with wearing pants or shorts more than once. You should also include a waterproof jacket, a warm fleece jacket for cold days, swimmers, pyjamas and one or two nicer outfits for any fancier events. Check what the weather will be like before departing to get a better idea of the best clothes to bring.
Shoes. A pair of hiking boots is a necessity in South America. You'll also want some thongs or sandals and a pair of joggers for colder or less active days.
Toiletries. Among your basics like shampoo, conditioner, toothbrush and toothpaste, you should pack nail scissors, tweezers, sunscreen, insect repellant, hand sanitiser and a basic medical kit that includes painkillers, antiseptic, bandaids, motion sickness pills and anti-diarrhoea medication, as well as any additional medication you need to take.
Electronics. The fewer electronics you take, the less you'll be a target for thieves, so choose wisely before taking your laptop or Kindle along. However, you should take your phone, a universal adapter, a power bank, headphones and a camera to record memories of your trip.
Other necessities. A silk sleeping bag liner as a barrier if you plan to camp and hire a sleeping bag. You might also include a Spanish and Portuguese phrasebook, travel cutlery, your passport (and photocopies of it), visa documentation and, of course, travel insurance.
Keep in mind that this list is a basic example of a packing list for South America and will vary depending on your individual needs and your itinerary.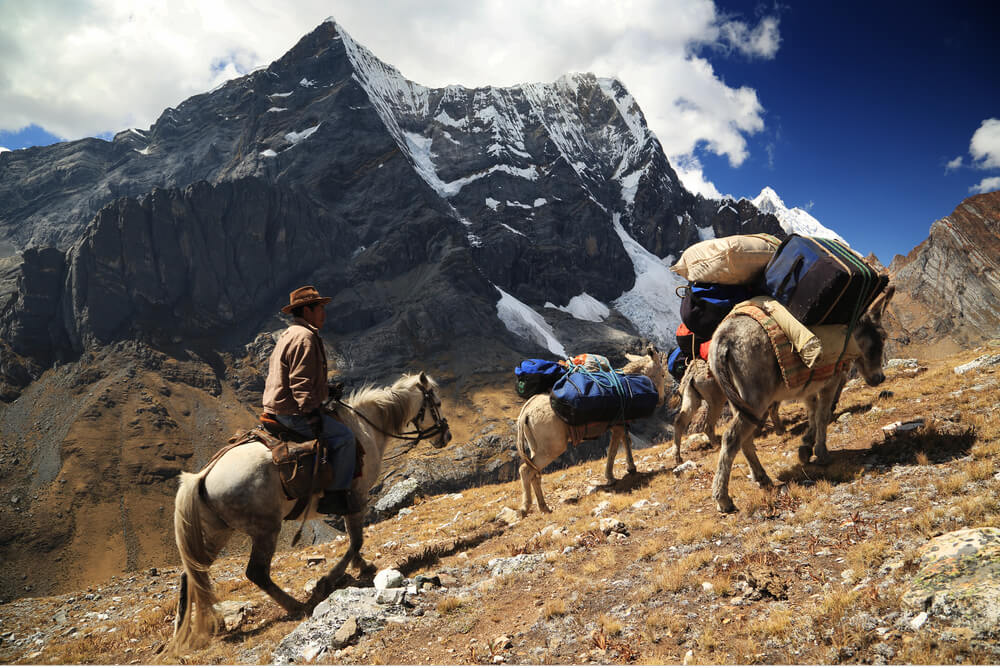 Keeping safe on your journey
South America is an enormous continent full of wonderful people and places to visit. However, it's historically been a site of much internal conflict and political and social upheaval. Due to high poverty levels, crime is also an unfortunate concern for travellers to South America, as many tourist areas are also crime hotspots.
Be smart, use common sense and don't take unnecessary risks (like leaving your belongings unattended in public). If you can, backpack with a friend or join a group of like-minded travellers; you can usually find safety in numbers. Keep your passport, ID documents and money on you at all times, don't flash cash around and don't wear flashy jewellery or clothes.
Bureaucracy and corruption are rife in certain parts of South America, so ensure your paperwork (including visas, transit stamps and passport validity) is in order before leaving Australia.
Whether it's altitude sickness in Peru, malaria in the Amazon or falling off your mountain bike on Yungas Road, be mindful of unexpected foreign illnesses and accidents. You might also consider what vaccinations you need before travelling to South America. Ensure all your vaccinations are up to date and ask your doctor about any medical precautions you could take before your trip.