Backpacking can be an excellent way to see the world on a budget. But with all the potential risks of travelling overseas, it's still a good idea to consider taking out travel cover no matter how streamlined your budget may be.
Whether you need an adventure policy, working holiday cover or just plain old travel insurance, this guide will help you better understand the types of travel insurance backpackers can consider.
Who should consider basic travel insurance?
When travelling overseas, everyone should consider purchasing cover, and a basic insurance policy can be great value especially if you're backpackers on a budget.
Basic cover can work well for you if you're spending a significant amount of time travelling overseas. One affordable purchase can have you covered for your entire adventure, allowing you to focus on where you're going to stay and what attractions you're going to visit.
At the very least, backpackers should consider purchasing basic travel insurance, but spending a little more on a more comprehensive cover could also prove beneficial.
Basic versus comprehensive cover: What's the difference?
Basic plans have just a few, essential benefits and, as a result, the premium is much lower. On the other hand, a comprehensive policy includes a wider range of benefits and higher claim limits, but comes with a more costly premium.
Some insurers may offer specific backpackers' travel insurance policies that provide basic cover, many of which can insure long periods of travel and might even allow you to extend your policy once you're already overseas. There are also insurers who offer basic policies that can last longer than 12 months, which allows you to explore the world without the fear of being unprotected.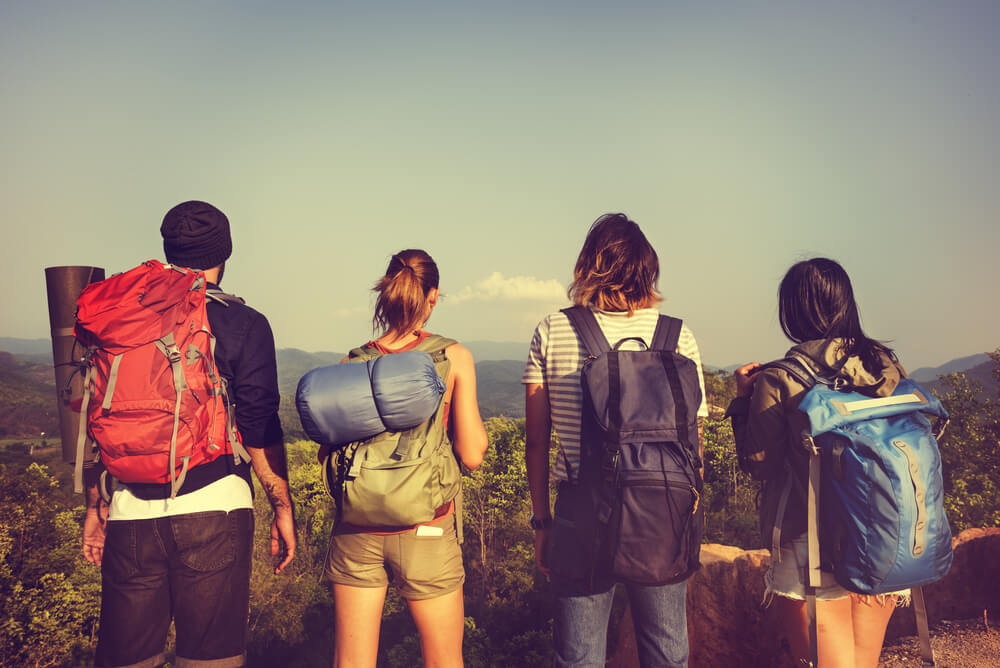 What backpackers should consider when taking out travel insurance
Travelling overseas is an experience that most people treasure. On a backpacking trip, you can get to know destinations more intimately and experience the thrill of traversing across the globe with only the possessions in your backpack. Before you set off on this life-changing trip, there are a few considerations you should take into account when it comes to choosing to purchase travel insurance.
Where you plan to go
First, it's important for backpackers to consider which country (or countries) they're travelling to. In Australia, we can often take the Medicare system for granted, but in some countries, medical costs could potentially land you in a lot of debt. In these cases, having insurance coverage could give you peace of mind.
Australia has a Reciprocal Health Care Agreement with 11 countries1:
Belgium
Finland
Malta
Norway
The Republic of Ireland
Slovenia
Sweden
These agreements mean that you may be able access some public health services when visiting these countries. However, RHCAs have very limited coverage, so you may still need to pay for some medical treatment with your own wallet. And that's not to mention all the other countries in the world that don't offer reciprocal health care.
But with travel insurance, you may have help covering any medical bills you encounter during your travels.
The time of year you're travelling
It's also a good idea to consider what time of year you're travelling. For example, if you're travelling to a country during a wet season, backpackers might face an increased risk of injury and damage in these conditions. When it comes to tourism, trips will likely fall in one (or more) of these three periods:
High season. While the actual time of year will vary depending on where you're going, the high season brings in the most tourist traffic. Generally, it's when the weather is usually at its best (like Canada during the winter for snow holidays) or there are significant events that draw in visitors (like Oktoberfest in Germany). Unfortunately, this is also prime time for pickpockets due to the large crowds, so make sure your travel insurance policy covers you for possible theft.
Low season. If you're looking for cheaper flights, available accommodation and less hustle and bustle from other travellers, this is usually the time to go. The downsides are that you might have to deal with more unpleasant weather and harsh temperatures, often making it a riskier time to travel. For example, Thailand's low season is July-October, but that's also monsoon season.2 If you plan on backpacking through your destination at low season, you'll likely want medical cover and, depending on your destination, cover for delays and cancellations caused by natural disasters.
Shoulder season. This is the in-between months of high season and low season. Often, it's autumn and spring, but it can vary depending on the destination. If you're looking for both cost efficiency and comfortable temperatures, this could be one of the best times to travel.
Your itinerary
Backpackers are often adventurous by nature, so it could be worth considering cover for potentially dangerous activities, like:
Adventure sports such as snowboarding, hiking and bungee jumping
Other physical activities that may increase your risk of being injured.
If you plan to rent a vehicle, you will likely need an international driver's license to be allowed on the road. Make sure you follow the road rules of the country you're driving in and wear a seatbelt; otherwise, if you have an accident, your claim may be rejected.
If you do plan to undertake any adventurous activities, you may want to check whether your policy covers you if an accident occurs. Having travel insurance that covers emergency assistance, hospital treatment and even repatriation can be highly beneficial, especially if you're travelling alone.
We recommend that you read the Product Disclosure Statement (PDS) of any insurance policy before you buy to make sure you have the cover you need.
Your trip length
Typically, trip lengths are decided before travelling. Most single trip policies will cover you from one day up to 12 months while you're overseas. However, if you've decided on travelling continuously for over a year, or you find you need your policy extended while overseas, there are still travel insurance options.
Standard single trip policies often have maximum trip lengths of 12 months. However, backpackers are often long-term travellers, and you may find that some insurers will extend your policy up to 18 months.
If your trip length is unexpectedly extended, you can still be covered by travel insurance; for example, you might simply find you're not ready to return home and want to continue travelling. If that's the case, contact your provider at least a few days before your policy runs out and ask for an extension. But if you're delayed by an unforeseen event that impacts your ability to travel, your travel insurance provider will usually extend your policy free of charge until you make it home.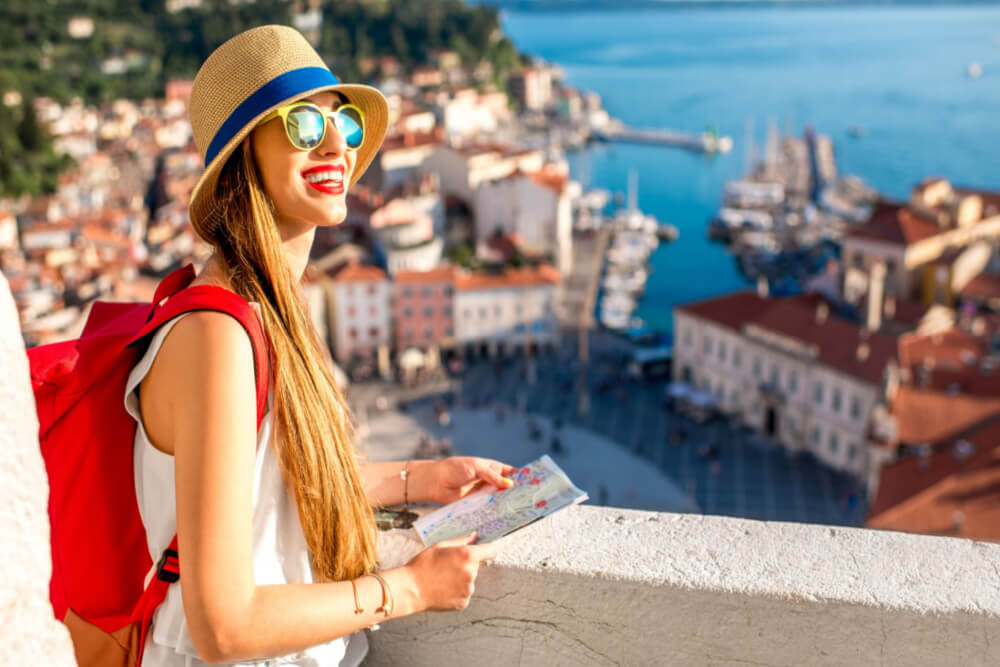 What does travel insurance cover?
Although different levels of cover are available to backpackers, most travel insurance policies cover a few basic essentials, including:
Medical expenses and evacuation. Medical treatment can be very expensive overseas without travel insurance, especially in countries like the USA. Some countries may not even treat you unless you have medical cover or can pay up-front.
Trip cancellation. If you have to cancel your trip due to unforeseen circumstances (e.g. death in the family or illness), you may be covered for associated fees and costs on a comprehensive policy. Flight, accommodation and tour cancellations may also be covered, depending on the policy.
Luggage. If your luggage is stolen, lost or damaged, travel cover can help reimburse you for the value of your lost or damaged items.
Bad weather and natural disasters. If you face delays or rearrangements due to bad weather conditions or natural disasters, you may be covered by your policy for the cost of these.
Optional extras. Travel insurers usually offer a range of optional extras such as rental car cover, credit card theft, income loss, travel delay and hazardous activity cover.
Please note that policies generally have limits, sub-limits, terms and conditions on how much they cover for each event. Before taking out travel insurance, be sure to read the PDS to understand the extent of your cover.
Travel insurance exclusions
Common exclusions for backpackers travel insurance may include:
Unapproved medical conditions. When it comes to any medical conditions you may have, it's very important that you check whether your policy covers them (either automatically or after an assessment) and that you declare them to your insurer; otherwise, you may not be covered for any claims resulting for your condition.
Reckless or illegal behaviour. No matter which country you go to, it's always best to abide by their laws and customs. If you make claim for expenses as a result of breaking laws or any behaviour considered reckless by your insurer, you may not be covered.
Certain high-risk activities. If you're planning any adventure activities (like skiing, mountain biking or rafting) during your travels, it's crucial to make sure you're covered by your policy. Otherwise, any injuries you sustain as a result may not be covered.
Travel against government advice. The Australian Government issues travel advice and warnings for every country, and most insurers will not cover any losses incurred in a country where the government warning is at the highest level which is "do not travel". You also likely won't be covered if you knowingly travelled to a country after its advice changed.
Change of mind. If you have to cancel your flights and accommodation simply because you have changed your mind, you will not be covered.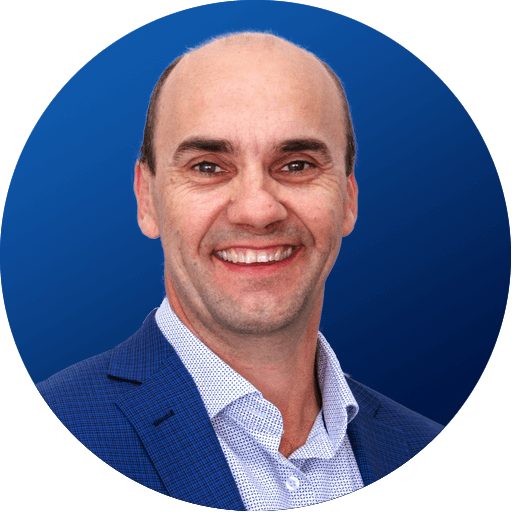 Top backpacking insurance tips from our expert, Stephen Zeller
Never leave your luggage and other belongings unattended in public as any theft claims may not be accepted. To get the best travel insurance for your needs, make sure to read the limits, conditions and exclusions of a policy before purchasing.
Before departing, decide what cover you might need for medical treatment, cancellation fees and luggage, as well as rental vehicle excess cover if you plan on driving while overseas. If you've lined up any cruises, ski trips or adventure sports, make sure you have the right cover to suit your needs.
Be mindful of local laws, especially when travelling on motorcycles and when consuming alcohol, as personal liability claims may be rejected if you weren't following the rules.
You might want to consider a higher excess to reduce your premium. Your excess is what you pay out of pocket if you need to make a claim, so be sure to always decide on a manageable excess amount.
Make copies of all your important documents (such as your passport and ID cards) and give them to someone back home in case you misplace them or they're stolen.
Compare travel insurance
While you may value price above everything, having a travel insurance policy that covers all your needs when travelling is still important.
With our free travel insurance comparison service, you can compare a range of policies, features and more from various providers in minutes. Whether you're after a basic policy or something more comprehensive, we can help! It pays to compare, so let us help you find your travel insurance policy.