Backpacking can be an excellent way to see the world on a budget. But with the shared accommodation of hostels, along with the potential risks of travelling in foreign countries, it's still recommended that you take out travel cover, no matter how streamlined your budget may be.
Whether you're a thrill-seeker needing travel insurance for adventures or working holiday cover, if you plan to travel overseas, this guide will help you better understand the types of travel insurance backpackers should consider.
How a basic policy can differ to a standard comprehensive policy
Basic plans have many of the benefits removed and as a result, the premium is much lower.  By reducing the cover, backpackers can continue to have some protection across their travels, without having to break their bank accounts.
Some insurers offer specific backpackers travel insurance policies or plans which are built around providing basic cover, and many of these plans can be bought to cover longer periods of travel. While many seeking cover for periods up to two months will buy a comprehensive insurance policy, backpackers may be satisfied with a more basic policy for 12 months, and extending their cover further while they're overseas. Some insurers may offer basic policies that exceed 12 months. This allows travellers to explore the world without the fear of being unprotected.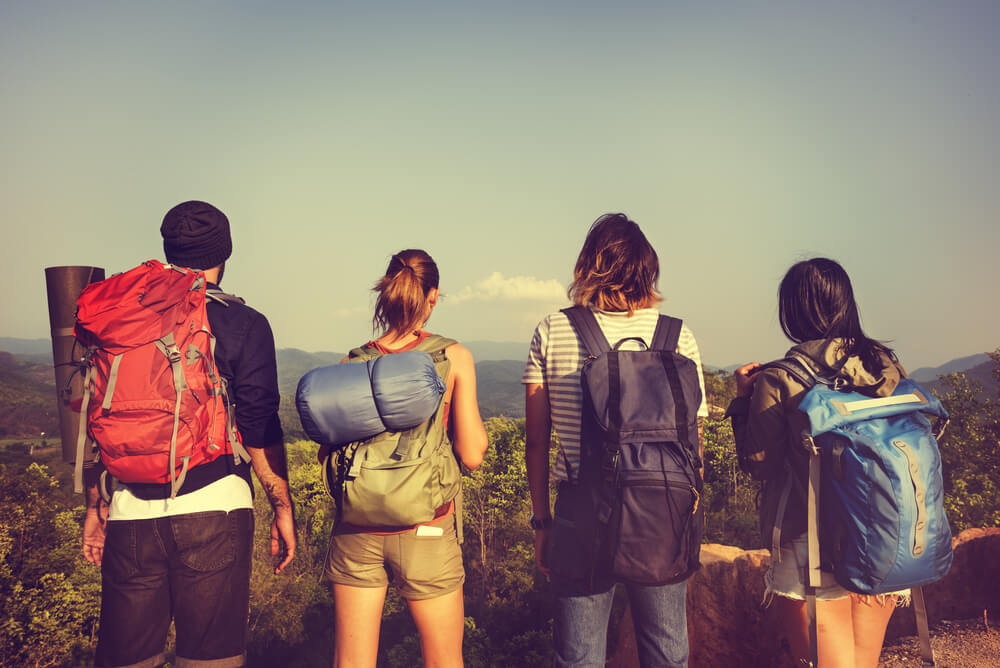 Who should consider basic travel insurance?
At the very least, backpackers can consider purchasing basic travel insurance, but spending a little more to buy more comprehensive cover could prove advantageous.
Basic cover can work if you're spending a significant amount of time travelling overseas. One affordable purchase can have you covered for your entire adventure, allowing you to then focus on where you're going to stay and what attractions you're going to visit.
What can backpackers consider when purchasing basic travel insurance?
There are various considerations backpackers should take into account when it comes to basic travel insurance.
First, it's important to consider which country (or countries) you're travelling to. In Australia, we can often take the Medicare system for granted – but in some countries, medical costs could potentially land you in a lot of debt. Some countries may also be more dangerous, whether it be through crime or political conditions. In these cases, having insurance coverage could give you peace of mind.
Be mindful that Australia only has reciprocal health care with 11 international countries.1 These countries include:
Belgium
Finland
Malta
Norway
The Republic of Ireland
Slovenia
Sweden
This means travel insurance could help cover any medical bills you encounter for countries including, but not limited to:
It's also a good idea to consider what time of year you're travelling. For example, if you're travelling to a country during a wet season, backpackers could have an increased risk of injury and damage during these conditions. So, it might be a good idea to try and find a policy that covers these environments.
Finally, backpackers are often adventurous by nature, so it could be worth considering cover for potentially dangerous activities. Such activities can include:
adventure sports such as snowboarding, hiking and bungee jumping
other physical activities that may increase your risk of being injured.
It's always recommended that you read the PDS of your chosen insurer to ensure you have the cover you require.
What can basic travel insurance cover?
Though often cheaper than other travel insurance policies, basic cover can still protect travellers in a variety of instances. Common scenarios include: