There are so many visa's out there for young people wanting to work and travel, but what about when you get a little older? The options may be a little thinner, but there are still plenty of possibilities for those who are not done seeking their next adventure, but make you sure to get travel insurance before you embark on your next adventure.
Working and living abroad in your twenties is almost a rite of passage these days; you finish high school and have a gap year (or more) full of adventure abroad, working your way around the globe. In Australia, we have Working Holiday Visa arrangements with many countries and regions. Working Holiday Maker arrangements are, according to www.immi.gov.au, "reciprocal arrangements negotiated bilaterally to provide Australian citizens the same opportunities overseas that are enjoyed by Working Holiday Makers visiting Australia." They're available for people 18 to 30 only.
So what if you went straight to university and studied hard straight out of school, or immediately started to work full-time? If instead of travelling in your twenties you were working towards your financial future and never got to travel, and then got struck by wanderlust past your 30th birthday party – you could end up feeling a bit ripped off.
Never fear – there are ways you can work and travel abroad in your thirties and over. In fact, in some ways, your experience and age can be an advantage. If you have a great CV and an established career in your field, if you apply for jobs overseas and are accepted for a position you can be sponsored by that company. You can apply for a Visa in the EU under these circumstances – read more here. Added bonus in this scenario is that lots of companies will pay your relocation costs. If this path suits you, start looking at job boards abroad – sites like www.monster.com might help – and stipulate in your application you would need sponsorship. If you're good at what you do, this could be the way into a life in another country.
However, if you're looking for an alternative path, keep reading for options and lots of tips on how to work overseas when you're over 30 and can no longer get a Working Holiday visa.
Option 1. WWOOfing
What on earth is WWOOf-ing? It's an option for travel that gets you free accommodation, food and a chance to give back to the people that live in the communities you will visit – all in exchange for helping out on a farm. WWOOF stands for Willing Workers On Organic Farms (or World Wide Opportunities on Organic Farms). It's a program that connects volunteers to a host family who live on a farm. In exchange for your room and board, you help out the farmers, getting your hands dirty and working outdoors.
Is this right for me?
The expectations for your working day – how long it will be and what you will be required to do – will be made with your host family. But you will live in your host family's home and eat meals with them, working with them on the farm during the day. If the idea of visiting an amazing destination and really understanding everyday life for the locals appeals to you then this may be the option for you. However, if you need your own space and are looking to develop your own social life, it might not suit you. If your farm job requires manual labour, make sure you consult your travel insurance provider to see if this type of work is covered under your policy.
How much will it cost?
If you choose to go WWOOFing then there are no essential costs except for your flight.
Need travel insurance for a upcoming adventure? Compare providers here.
Option 2. Teaching English
If you're an English speaker there are lots of opportunities out there to teach the language in international schools. Because English is spoken in so many countries around the globe, being fluent in the language can help people's careers and business opportunities – so many countries want and need good teachers.
If you spent your twenties getting a bachelors degree and now have a desperate need to travel, you're in luck because lots of employers are looking for people with degrees. If you don't have a degree however, you can always pursue getting a TEFL – Teaching English as a Foreign Language certification, which depending on the institution take about two weeks to complete.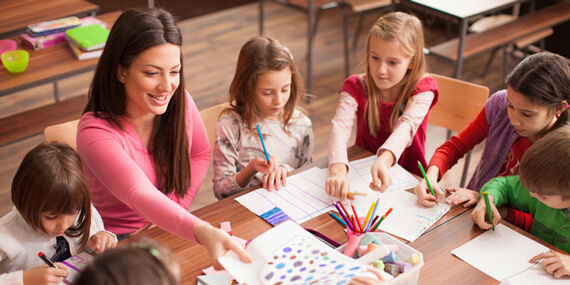 Is this right for me?
If earning money and having a bit of freedom regarding how you spend your after-work hours appeals to you, this could be the one for you. However teaching is a hard gig, so don't take it on lightly. It's perfect for someone with experience in teaching or working with young people, or someone who enjoys helping people in their jobs.
How much will it cost?
You'll get paid but the rates will depend on the school you're teaching at and the general rates for teachers in that country. However, since you will have incoming pay packets, money should be less of a worry than when you're just travelling. Just be aware of rental rates and standard costs of living compared to the agreed income when choosing your destination.
Option 3. Help Exchange or volunteer abroad
Help Exchange is an online network where you can explore opportunities to volunteer in foreign countries in exchange for food and accommodation. While it is similar to WWOOFing the jobs are not just on farms, rather you could be doing a wide variety of work; building a school, taking care of kids, renovating a farm, working as a guide – the list is varied.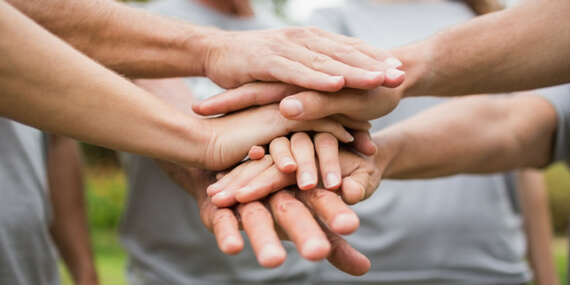 Similar to finding a destination through Help Exchange is choosing your destination by going somewhere that needs volunteers with an organisation like Projects Abroad. Projects Abroad have a staff that assist volunteers to provide support to local initiatives in developing countries. When you volunteer in a program like this, you make a real contribution to a community and you will develop a real understanding of another culture. Volunteering abroad can be a truly life-changing experience – and having skills and experience can help you be of benefit to a developing community. So if you're over 30 and have useful skills or experience, they need volunteers like you.
Will it suit me?
If you want to travel cheaply and give back to the communities you are spending time in this is a great way to work abroad. However, as with WWOOFing, you will be interacting with the people you work with 24/7, so it depends what your wants and needs are.
How much will it cost?
This is another way to travel long term without spending a lot of money as your flights will be the most expensive purchase you will need to make.
Option 4. House swapping or house sitting
House swapping is an excellent way for a mature person to travel abroad. If you're a homeowner, you can swap this property with other people from overseas. You could spend time in France while someone enjoys your local neighbourhood at your house. This set up is a great way of travelling and getting to know a new place without a huge outlay for accommodation.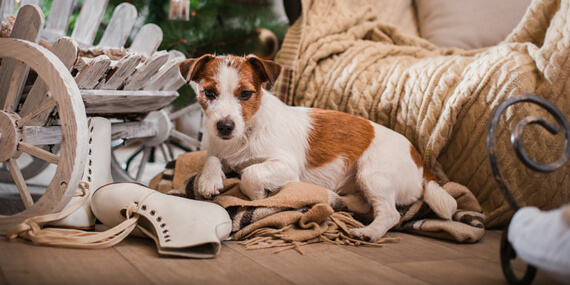 House Sitting is similar, but instead of swapping you make yourself available to occupy someone's house while they are travelling. It makes people feel far more secure if someone is staying in their house while they're away and in exchange you get to save money on long term accommodation – joining a website like www.trustedhousesitters.com  is relatively cheap and you will have access to lots of people who need someone to stay at their house.
Will it suit me?
If you love dogs, cats and pets in general, you might love house sitting as willingness to take care of pets is particularly desirable. House swapping is a great option for someone who lives in their own home in an interesting area.
How much will it cost?
These scenarios can be quite cheap in terms of accommodation but you will need money for day to day expenses. If you combined these accommodation finding strategies with teaching or working elsewhere this would be a great way to experience a new city.
Option 5. Work on a cruise ship
The idea of working on a cruise ship might conjure images of white suits and romance, but cruise ships are really large scale floating cities, which means that there are a lot of employment opportunities within them. Have you ever worked in hospitality, as a lifeguard, in entertainment or in childcare? Perhaps you've been a manager, a hairdresser, or worked in retail? If so, finding a job on a cruise ship is certainly a possibility no matter your age.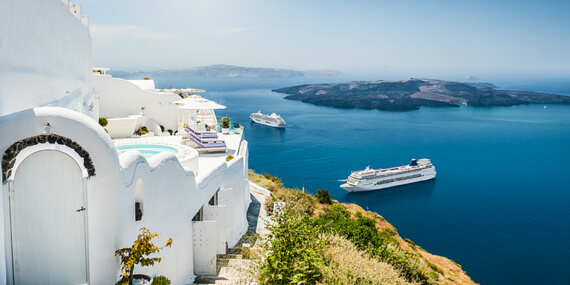 Will it suit me?
If you have an appropriate skill and like the idea of working somewhere you can meet lots of different people and travel by sea to lots of different places, whilst having visas and travel arrangements taken care of for you, then this could be for you.
How much will it cost?
You will get paid a wage and your accommodation and food on board will be provided, so there will not be a lot of outlay for you.
The world is your oyster…
As you can see above, there are options for working overseas for people over thirty with a wide range of skills and experience. If you want to see the world without blowing all your savings, work out which option suits you best, make your preparations regarding your passport, visas, luggage and travel insurance, and get on that plane. When seeking travel insurance, be sure to outline your plans in detail to your insurer to make sure you're covered. If this includes working, be sure to say exactly what kind of labour this is so there are no nasty surprises if you need to make a claim.