There are so many different visas available for young people wanting to work and travel, but what about when you leave your 20s?
Most working holiday visas (WHVs) are unavailable if you're over 30 or 35. Typically, many working holiday opportunities are for odd jobs designed for people fresh out of school, like bartending, picking fruits at an orchard or serving customers. It's a common way for young adults to get out and see the world, gain work experience and make a little cash while on a gap year or backpacking.
But that doesn't mean you're automatically excluded if you're over 30, so don't worry about having missed out by not taking off overseas sooner! Some countries still allow over 30s to apply for this type of visa and there are more opportunities beyond the traditional working holiday visa.
Countries you may be eligible for
Getting a working holiday visa over 30 can be difficult, but a few countries may have working holiday visa options for you. As of July 2022, there are seven eligible countries and their current age limits for working holiday visas:
Canada – 18 to 35 years
Denmark – 18 to 35 years
France – 18 to 35 years
Ireland – 18 to 35 years
Italy – 18 to 35 years
Portugal – 18 to 31 years.
The United Kingdom (UK) is in the process of amending their current eligibility age limit from 30 to 35 years of age; however, it's unclear when those changes will come into effect.
In addition, both New Zealand and Switzerland don't require a visa application to work and have no age limit for Australian passport holders.
If you're passed a country's working holiday age limits, don't panic! There are still opportunities for those 30+ year olds seeking their next overseas adventure. In fact, experience and age can be an advantage. If you have a great CV and an established career in a specific field, an overseas company could sponsor you or welcome you into their volunteer program.
Here are five ways you can work overseas (especially when you're over 30) without a traditional working holiday visa.
Option 1: WWOOF
WWOOF stands for World Wide Opportunities on Organic Farms. It's a program that connects volunteers to host families who live on farms. In exchange for food and board, you assist the farmers by getting your hands dirty and working outdoors during your stay.
'WWOOFing' opens up a range of potential travel destinations including, but not limited to:
This isn't the extent of the list, not even close! If you're looking for ideas of where to go, why not check our full list of destination pages. No matter where you want to visit, WWOOFing can usually get you there.
Is this right for me?
The expectations for your working day (e.g. how long it will be and what you will be required to do) will be made with your host family. You will live in your host family's home, eat meals with them and work with them on the farm during the day.
If the idea of visiting an amazing destination and understanding the everyday life of the locals appeals, this may suit you. However, if you need your own space and are looking to develop your own social life, it may not. If your farm job requires manual labour, be sure to consult your travel insurance provider to see if this type of work is covered under your policy.
How much will it cost?
If you choose to go WWOOFing, there are no essential costs except for your flight. It's one of the most inexpensive ways to complete a working holiday. However, it's always good to have enough funds to support yourself if any of your hosting situations fall through.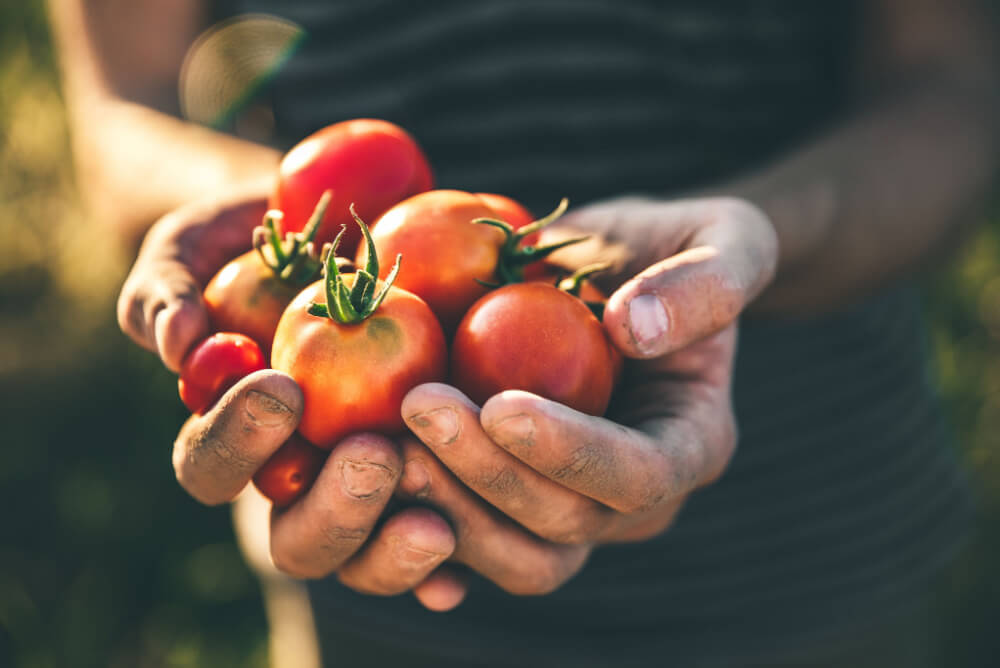 Option 2: Teaching English
If you speak English, there are many opportunities to teach the language in international schools via a sponsorship. Since English is spoken in so many countries around the globe, being fluent in English can help people's careers and business opportunities – so many countries want and need good teachers and tutors.
If you spent your 20s getting a bachelor's degree and now desperately want to travel, you're in luck because lots of employers are looking for people with degrees. However, if you don't have a degree, you can always pursue a Teaching English as a Foreign Language (TEFL) certification, which takes about two weeks to complete depending on the institution.
Is this right for me?
If earning money and having a bit of freedom around how you spend your after-work hours appeals to you, this could be the one for you. However, teaching is a hard gig, so don't take it on lightly.
It's perfect for someone with experience in teaching or working with young people or who enjoys helping people in their jobs. Teaching also takes maturity, so it could be a good gig if you're over 30 and looking to work overseas.
If you're interested in travelling to specific countries, consider checking whether that country has any programs to support you, such as the Jet Program in Japan.
How much will it cost?
You'll get paid, but the rates will depend on the school you're teaching at and the general rates for teachers in that country. However, since you'll have incoming pay packets, money should be less of a worry than when you're just travelling. Be aware of rental rates and standard costs of living compared to the agreed income when choosing your destination.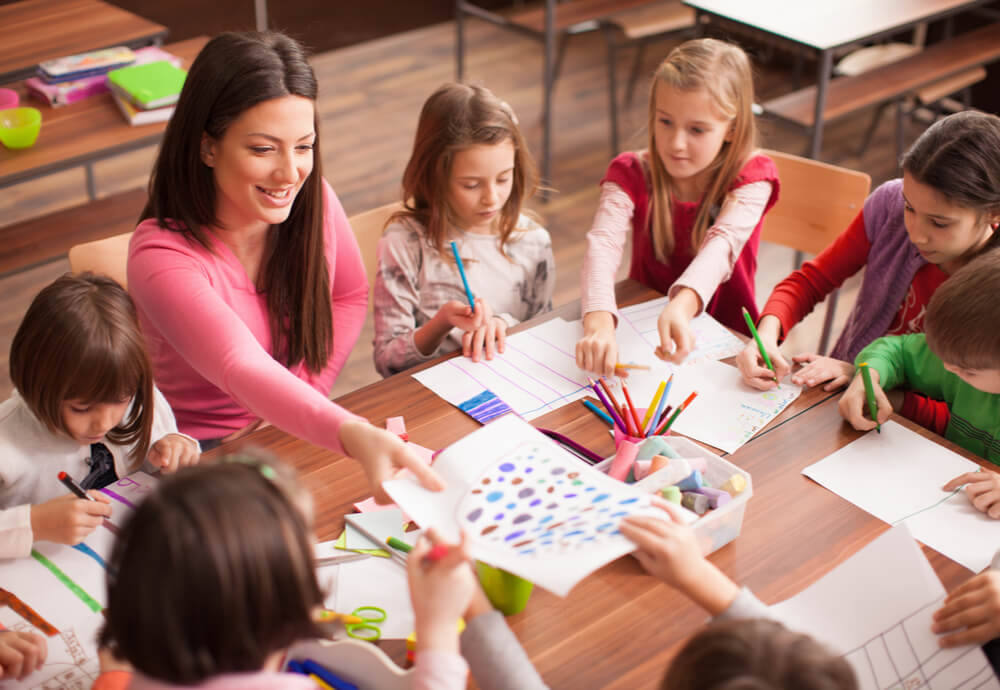 Option 3: Help Exchange
Help Exchange is an online network where you can explore opportunities to volunteer in foreign countries in exchange for food and accommodation. While it's similar to WWOOF, the jobs are not just on farms; instead, you could be doing a wide variety of work. These duties may include building a school, taking care of kids, renovating a farm or working as a guide – the list is varied.
Will it suit me?
If you want to work abroad and travel cheaply while giving back to the communities you're spending time in, this is a great way to do it. However, as with WWOOF, you'll be interacting with the people you work with 24/7, so it depends on what your wants and needs are.
One benefit, however, is that many of these jobs are not full-time and give you greater opportunity to explore and involve yourself in a new culture.
How much will it cost?
This is another way to travel long term without spending a lot of money, as your flights will likely be the most expensive purchase you will need to make.


Option 4: Volunteer abroad
Volunteering overseas is a fantastic way to experience a different corner of the world while making a meaningful contribution to society. If you want to improve the quality of life for individuals overseas, be immersed in new or different cultures and gain new perspectives, this can be a great way to see the world.
If volunteering interests you, please note the Australian Government recommends avoiding short-term unskilled volunteer positions at orphanages, as over-tourism in these areas actually decreases the quality of care and may exploit children for profit.1 Be sure you choose a reputable volunteer organisation (such as Australian Volunteers) and research beforehand.
Similarly, you could also try finding work through an organisation like Projects Abroad, which have staff that assist volunteers in supporting local initiatives in developing countries.
Will it suit me?
Depending on the organisation, volunteering will suit you if:
You have an appropriate skill (or are volunteering through a program that allows unskilled workers).
You enjoy working to benefit disadvantaged people and communities. When you volunteer in a program like this, you make a real contribution to a community, and you will develop a real understanding of another culture.
How much will it cost?
When it comes to volunteering, costs can vary quite significantly. For example, if you've been chosen for a program by Australian Volunteers, you will likely be paid a monthly stipend to cover food and board while away.
Some volunteer opportunities require you to pay for the experience, which can cost up to a few thousand dollars. But if you're just working for food and accommodation, this is another way to travel long term without spending a lot of money; your flights will be the most expensive purchase you will need to make.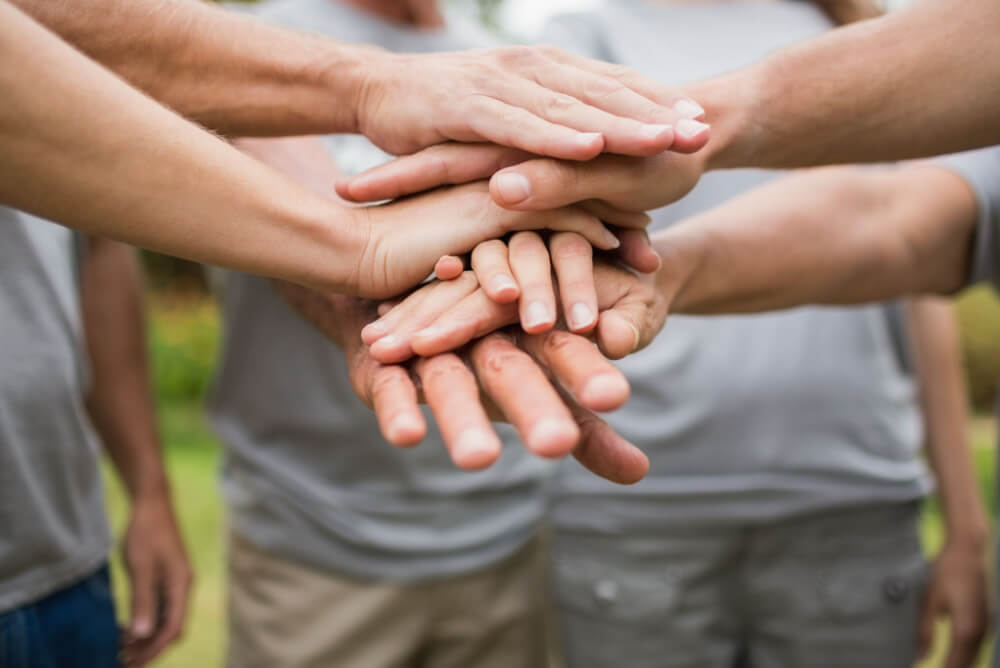 Option 5: House swapping or house sitting
This is not a long-term option, but you can work from home in another country for a month or two (or however long you're allowed in that specific country visa-free).
House swapping is an excellent way for a mature person to travel abroad. If you're a homeowner, you can swap this property with other people from overseas. For example, you could spend time in Germany while someone enjoys the local neighbourhood at your house.
House sitting is similar, but instead of swapping homes, you look after someone's house while they're travelling. It makes people feel far more secure if someone is staying in their house while they're away, and in exchange, you get to save money on long-term accommodation.
Will it suit me?
If you love dogs, cats and pets in general, you might love house sitting as the willingness to take care of pets is particularly desirable. House swapping is a great option for someone who lives in their own home and in an interesting area.
How much will it cost?
These scenarios can be quite cheap in terms of accommodation, but you will need money for day-to-day expenses. If you combine these accommodation hunting strategies with teaching or working elsewhere, this would be a great way to experience a new city.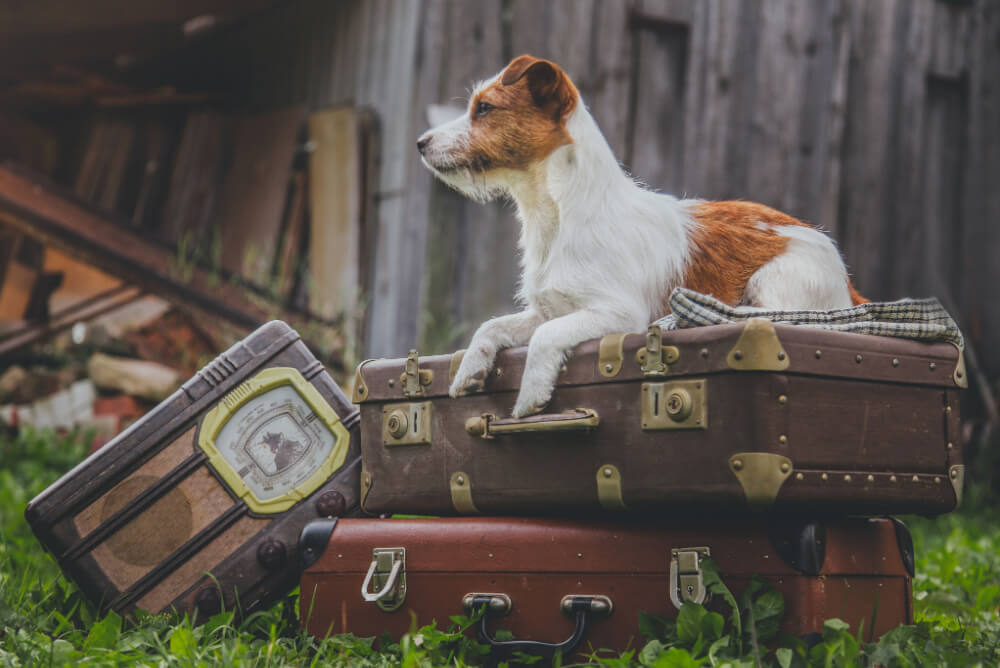 Option 6: Work on a cruise ship
The idea of working on a cruise ship might conjure images of white suits and romance, but cruise ships are just really large-scale floating cities, which means there are plenty of employment opportunities within them.
Have you ever worked in hospitality, as a lifeguard, in entertainment or in childcare? Perhaps you've been a manager, a hairdresser or worked in retail? If so, finding a job on a cruise ship is certainly possible, no matter your age or field of expertise.
Will it suit me?
This could be for you if you:
Have an appropriate skill
Like the idea of working somewhere you can meet lots of different people and travel by sea to different overseas destinations.
What's more, you may benefit from this arrangement if you prefer having your visas and travel arrangements taken care of for you.
How much will it cost?
You will get paid a wage and your accommodation and food on board will be provided, so your money can be spent more on having fun then necessities.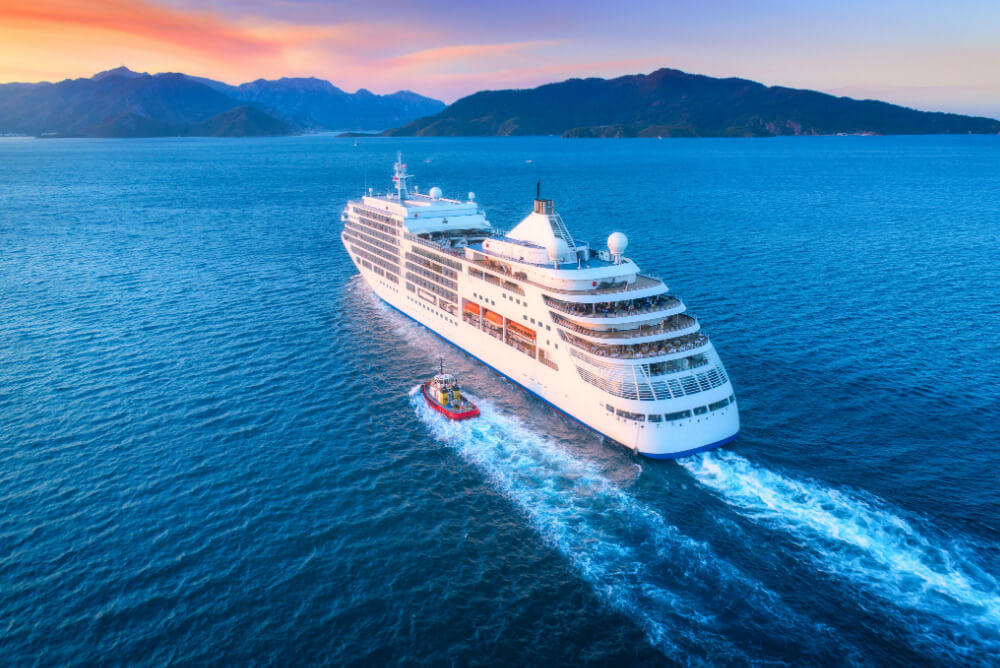 What to be aware of when working and travelling overseas
If you're planning on travelling to a country that doesn't speak English as their native language, gain some language skills before departing, such as trying your hand at Spanish if you're heading down to Argentina. Not only will it endear you more to the locals, but it'll also make communicating on a daily basis much simpler.
Be sure you understand your eligibility when wanting to become a working holiday maker. For example, dependent children are usually not allowed to accompany you on your trip. Unlike foreigners working in Australia, you generally can't receive a second working holiday visa, so be sure to make the most of your trip!
Many overseas job opportunities involve staying directly with your employers and working alongside them without any official work protections. Before departing on a volunteer trip or WWOOF adventure, be sure your employer is who they say they are; check reviews and comments from past workers, ask questions and have a backup plan if your host accommodation doesn't work out.
Remember that you can't work on a visitor visa, so before signing up to work overseas, you should check your visa requirements.
Keep your safety a priority when travelling. It's a good idea to check Smartraveller for any travel warnings or alerts for any countries you want to visit and purchase travel insurance. This way you're covered for trip delays, lost luggage or any potential medical assistance you need.
Work abroad in the land down under
In Australia, we have Working Holiday Maker agreements with many countries. However, Australian Working Holiday visas are only available for people aged 18 to 30, but that doesn't mean it's totally impossible to get a working holiday visa over 30. There is an exception for Canadian, French, Danish and Irish citizens, where eligibility is increased to 35 years of age.2
If you arrive and find that you love working in Australia, you can even apply for a second working holiday visa! If you're excluded from this due to your age, you might want to consider some of the options we discussed above.
Protect your working holiday
If you want to see the world on a budget, make sure you prepare your passport, visas, luggage and travel insurance before getting on the plane!
When getting travel insurance quotes, you should check the policy wording to ensure you have adequate cover. Not all travel insurance policies will cover you if you suffer a loss while working for wages or as a volunteer. If you plan on working overseas, it's important to check the PDS to ensure you understand the cover that is provided if you suffer a loss or incur any legal liabilities while working. If you are still not sure you should discuss this with your insurer. Need help looking for the right policy? Try our free travel insurance comparison service and be ready for adventure in no time.