Heading overseas on a working holiday? Now is a great time to compare your travel insurance options!
If you're taking a gap year between high school and university or want to earn some cash as you explore the world, working holidays can be a great option. Around one million Aussies live or work overseas at any time.1 While these extended trips can be different from a standard holiday, travel insurance is still an essential thing to consider. The travel insurance you purchase will depend on your circumstances, needs and budget.
What is travel insurance for a working holiday?
Travel insurance for a working holiday can provide cover if you plan on travelling overseas but want to work along the way. The idea is to protect you against unexpected incidents such as injury and illness while you work and travel overseas.
Perhaps you plan on taking a working holiday to the UK and plan on waiting at a restaurant abroad to fund your trip or want to work on the ski slopes in Canada. Whatever the scenario, travel insurance for a working holiday can give you peace of mind while you're earning money and exploring foreign countries.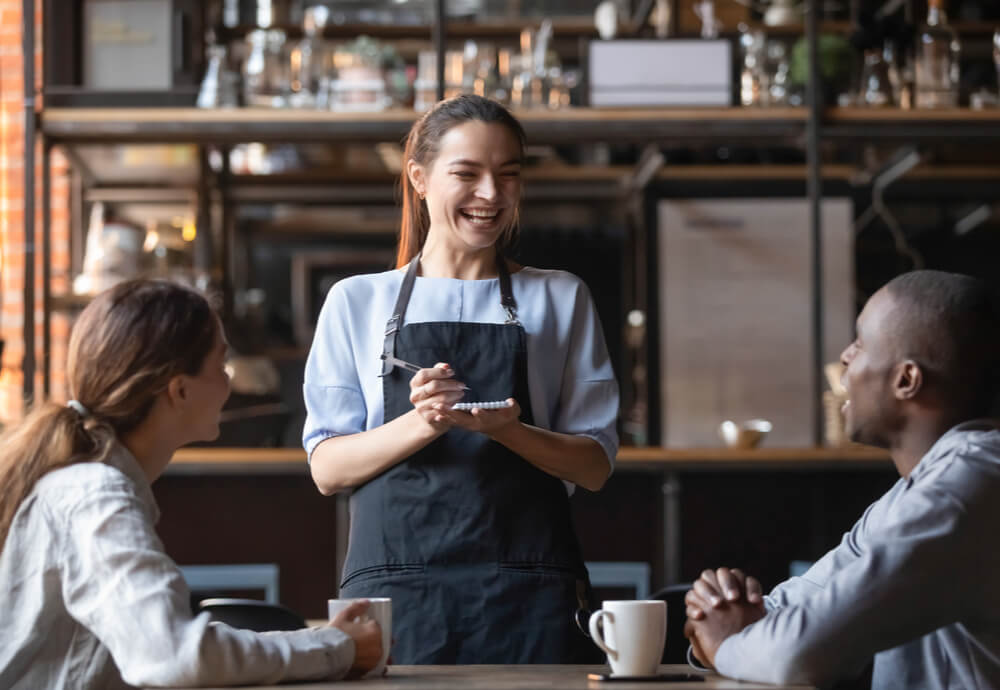 What can travel insurance for working holidays cover?
Travel insurance for a working holiday can cover several types of work when you're abroad, including guide work (such as working as a tour guide, on bus tours or walking tours), manual work and non-manual labour. However, you'll usually be able to find cover for occupations relating to:
admin
farm work
volunteering
teaching
tourism
retail
teaching
hospitality
childcare.
Always read the Product Disclosure Statement (PDS) before you purchase travel insurance, as the cover can vary.
What's typically excluded from travel insurance for working holidays?
While travel insurance for working holidays can cover various occupations and scenarios, there will often be exclusions to look out for. These can vary between providers, but standard exclusions we have seen include:
underground or offshore work: Say you see an exciting job to work in a mine or an offshore oil platform. Travel insurance usually won't cover you while you work, but an employer's insurance may cover you.
working from heights: If your overseas occupation requires you to work from great heights, your policy may not cover it.
personal liability: While many travel insurance policies include personal liability cover (if you're responsible for damaging property, causing injury or death), it may not always apply while you're working.
illegal or dangerous behaviour: If you purposely cause trouble or commit crimes while intoxicated or under the influence of drugs, your insurer will likely deny your claim.
pre-existing medical conditions: Some pre-existing medical conditions, such as chronic lung disease, terminal illnesses or heart failure, may not be covered by your travel insurance. Insurers will typically list pre-existing conditions that can be covered or prompt you to complete a medical assessment so you know if you can be covered or not. The process can vary between providers, so always check before you purchase cover. Remember that you can still take out travel insurance, but claims connected to a pre-existing condition that isn't covered may be rejected.
Theft resulting from negligent behaviour: Travel insurance for working holidays can cover lost luggage and belongings. However, if you were careless with the supervision of your items or you failed to properly secure them, your claim may be denied. For example, you may leave your bags unattended to take a photograph of a landmark or fail to lock a locker with your belongings in it.
Who should consider travel insurance for a working holiday?
If you're heading overseas, travel insurance is something to consider, no matter who you are. It can provide you with peace of mind that you're covered in case something happens while you're working or travelling abroad. Here are some scenarios where it could come in handy:
you plan on volunteering overseas;
you're a backpacker who's considering working along the way;
you want to intern overseas or take up a work placement opportunity;
you work at a summer camp in the United States; or
you're employed as a ski resort worker in Canada.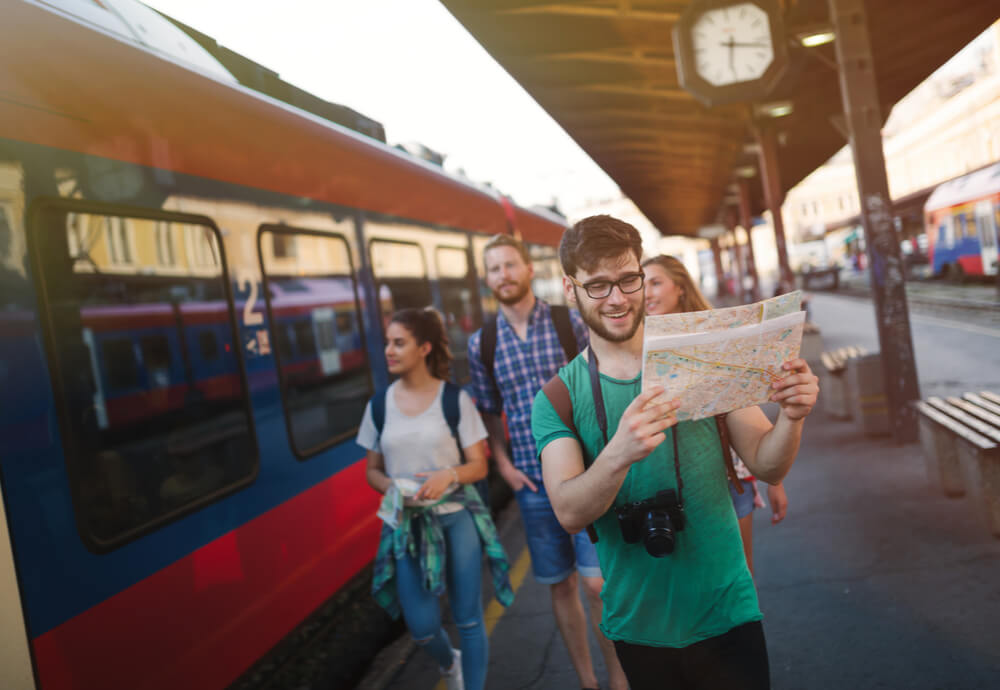 Travel insurance for a working holiday checklist
Finding the right type of insurance for your working holiday may seem challenging, especially because you can take many different kinds of holidays. Perhaps you're thinking of working on the ski slopes in Canada or becoming an Au Pair in France. Whatever your plans, here are some things to consider.
Understand what assistance may be available through the Consular Services Charter. A great starting point in understanding how the Australian Government can assist if you run into trouble overseas. While they may be able to provide some assistance, they recommend all travellers take out comprehensive medical and travel insurance that covers the places you visit, the activities you participate in and any medical conditions you have.3
Does your overseas employer offer cover? Some overseas employers may have insurance cover for their employees, but always check what is and isn't included. If this cover is limited, taking out your own policy may ensure you're still covered for things not necessarily covered by an employer like emergency evacuation to your home country (Australia), cancelled travel plans and lost items.
What will I do for fun overseas? Working is just one piece of the puzzle and a big part of your holiday is the activities you'll participate in. While your insurance policy can cover many activities, you may need to take out additional cover such as travel insurance for dangerous activities such as base jumping, hang gliding or ski acrobatics.
How long do I need cover for? Are you planning to work overseas for a few weeks or a couple of years? Ensure that your insurance policy covers you for your entire time overseas. Please note that some providers, such as those on our panel, only offer policies for a maximum of 12 months. In these cases, you may need to consider a different type of policy, such as long-term travel insurance.
Won't another country's health system cover me?
Living and working in another country doesn't automatically mean that country's healthcare system will cover you. Without the right travel insurance policy in place, illness or an accident abroad could set you back thousands of dollars if you require care or treatment.
Australia only has a reciprocal health care agreement with 11 countries around the world.2 This means you'll only receive free or reduced-price essential care or services in:
Belgium
Finland
Malta
Norway
The Republic of Ireland
Slovenia
Sweden
In every other country or location, including Africa, Asia, South America and North America, you'll only be covered for overseas accidents or illnesses with certain levels of travel insurance. Of course, other things can go wrong on your trip, so travel insurance is encouraged for any country you visit.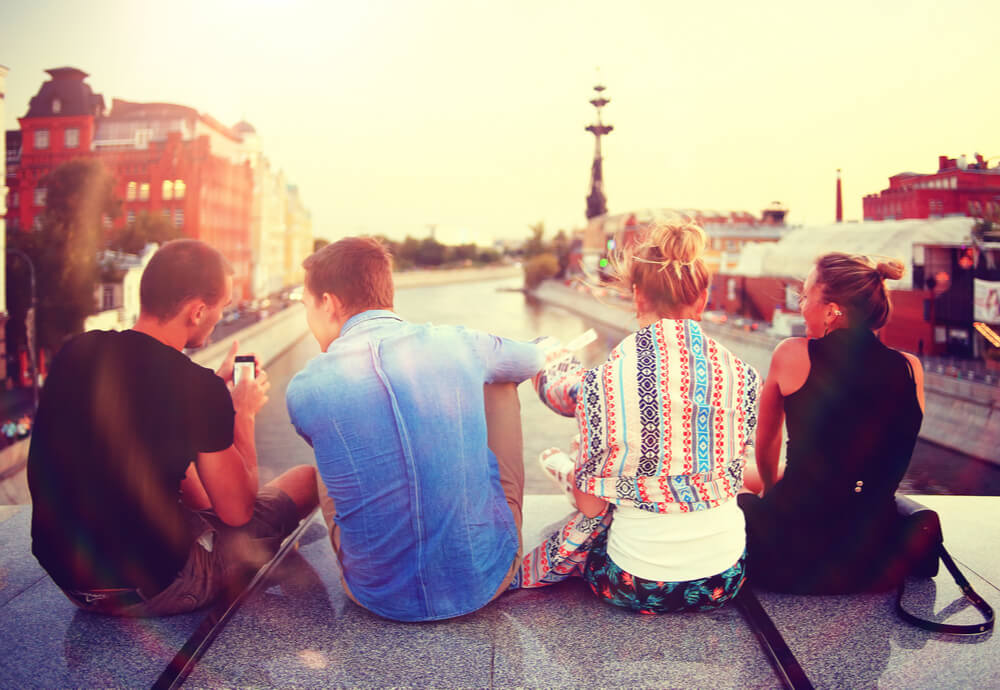 Frequently asked questions
Compare travel insurance with us
Whether you're looking for cover for your working holiday or want an insurance quote for your next overseas adventure, we've got you covered. Our free travel insurance service allows you to easily compare policies, features and more from various providers, that work with us, in one place.
The best part is it only takes a few minutes and you can see results from different providers in one place.
It pays to compare, so let us help you find travel insurance.