Fancy a spot of adventure? New Zealand is always a favourite for Australian travellers. From bungee jumping in Queenstown to sipping on delicious Kiwi coffee in Wellington, the opportunities are endless.
Did you know that more than 1.4 million Australians travelled across the Tasman in 2018-19, before the COVID-19 pandemic caused border closures¹. So while it's Australia's number one overseas destination, it's advised to have some level of cover when you travel to New Zealand.
Whether you're planning a single trip to our nearest neighbours or have other travel plans, travel insurance cover can be a great necessity.
Do I need travel insurance for New Zealand?
International travel insurance is a smart idea, no matter where in the world you're travelling. In 2019-20, 4,155 passports were lost or stolen abroad. Of these, 104 passports were reported lost in New Zealand.2
Unfortunately, around 1 in 1,000 Aussies typically need assistance from the Australian Government abroad to help with accidents, medical care and crime.2
While this is still proportionately relatively low, it's still better to be prepared.
Many things can go wrong on your trip that international travel insurance can help you with. For example, you might injure yourself out on a ski piste or require emergency assistance while partaking in other adventure activities.
Let's take a closer look at what travel insurance can offer you.
N.B. Coverage differs per policy. Read your Product Disclosure Statement (PDS) and policy wording to determine what is and isn't covered.
Unforeseen medical expenses
Australians have access to subsidised healthcare in New Zealand if they incur medical costs for essential treatment, thanks to the Reciprocal Health Care Agreement (RHCA). Simply show your Australian passport and Medicare card.
However, this agreement doesn't cover you for all medical expenses, just essential ones like hospital care and maternity services. If you incur any additional expenses for accommodation, evacuation or repatriation (i.e. transport back to Australia), you may have to pay those yourself, unless you have a suitable travel insurance policy.
For broader coverage, a travel insurance policy is your best bet to avoid significant costs. It'll mean you can visit a doctor to treat a stomach bug, pick up prescription medications, and more – at little to no cost. However, your insurance policy may not cover any pre-existing medical conditions, and medical coverage varies from policy to policy. Find out more about coverage for pre-existing medical conditions and always remember to read the Product Disclosure Statement (PDS).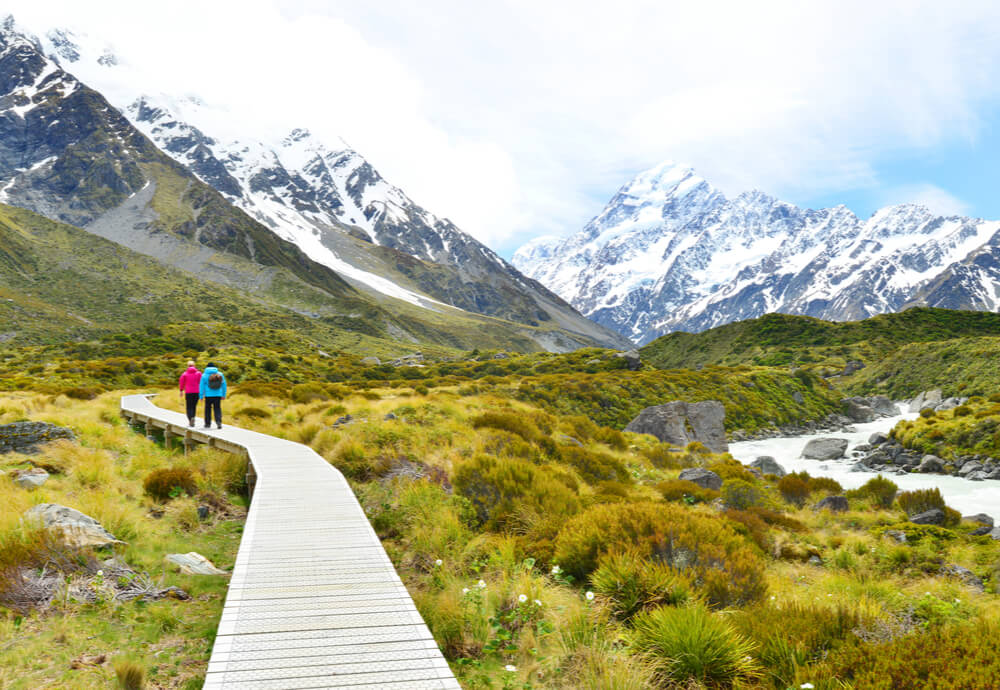 Guilt-free adventuring
While you're in New Zealand, you may want to try bungee jumping off an Auckland tower or ride the world's biggest swing near Queenstown. Perhaps you'll try your hand at white water rafting or attempt some mountain climbing. Whatever the thrill, you'll need to ensure your travel insurance policy covers the activities on your itinerary. Many policies offer optional coverage for adventure sports that you can add to your policy (for an additional premium).
New Zealand is skiing and snowboarding nirvana. If you go at the right time of the year, you can spend days in the mountains, skiing or snowboarding. However, these sports can be considered somewhat risky, so insurers usually highlight these in their policies, where some may outright exclude it from coverage. Because of this, you'll need to be sure that your insurer does cover this activity – several insurers offer it as an extra feature you need to pay for. Find out more about skiers insurance.
If you're unsure whether your policy will cover your activities, check your PDS or call your insurer and ask.
Lost/stolen luggage and belongings
Losing your belongings can quickly ruin a perfect holiday, but if you take out insurance before you leave, you should be able to get reimbursed for your loss (usually up to a limit). Keep in mind there are circumstances where you'll be unable to claim; for example, if you leave your luggage unattended when it gets stolen.
If your passport is lost or stolen, you'll need to contact your insurer as well as the Australian consulate in New Zealand, as the consulate may be able to issue you with a replacement passport.3
Vehicle mishaps
New Zealand is blessed with some truly outstanding scenery across the North and South islands which makes for a great scenic drive. Hiring a rental vehicle is a popular option for tourists wishing to explore as much of the country as possible. If you're in an accident and have to pay an excess to your rental vehicle company, your travel insurer may cover the excess payment. However, this will depend on the circumstances and your level of cover.
Can you drive in New Zealand with an Australian licence?
You can usually drive in New Zealand with an Australian licence for your first 12 months in the country. After that, you'll need to apply for a New Zealand licence.4 Conditions may apply, so make sure to check this before you go.
Take care when driving on ice, snow and other weather conditions you may not typically experience in Australia, and make sure you learn New Zealand's road rules before you get behind the wheel.
Learn more about international drivers licences.
Travel delays or cancellations
If your airline cancels or delays your flight and you miss a bunch of tours, you'd usually be out of pocket with no recourse for getting your money back. Provided your delay was out of your control, your insurer may be able to cover those costs for you. This will only be up to a certain value and only if your airline hasn't already reimbursed you.
If you have to cut your trip short, you may be covered for losses you incur, such as cancellation fees or lost deposits. The main reasons an insurer will consider this will be if you or a close family member develops a serious medical condition or your business or home in Australia has been seriously damaged or destroyed.
Natural disasters
New Zealand experiences its fair share of natural disasters, having been badly hit by earthquakes over the last few years, such as the 2011 Christchurch and 2016 Kaikoura earthquakes. The country experiences earthquakes every year, while the entire coastline is at risk of a tsunami.5
Volcanic eruptions can also be a risk in New Zealand. Major volcanos include Mount Ruapehu, Mount Tongariro and Whakaari (White Island), which erupted in December 2019.5
In addition to geological activity, you may also experience severe weather like snow, heavy rainfalls, fog and high winds at certain times throughout the year.
If you run into issues abroad because of the weather or natural disasters, your policy may pay for medical expenses and lost luggage. It's not something you can plan for, but hopefully, this will give you a little peace of mind.
Check the Smartraveller.gov.au website before you leave for updated travel advice and make sure there aren't any current travel warnings for the region you plan to travel to.