Expert tips for choosing the right travel insurance for New Zealand
To help you decide on a policy that suits your trip's needs, our travel insurance expert, Adrian Taylor, has some first-class tips for you.
Consider what cover your holiday needs
A suitable policy may include cover for medical expenses, cancellation fees, personal liability, luggage and rental vehicle excess. Depending on your itinerary, you may also need additional coverage for cruise or ski holidays.
Declare your pre-existing conditions
Always declare any pre-existing medical conditions as part of your travel insurance application, as not all pre-existing conditions are covered. Some conditions may require an additional premium to be covered for related medical costs while overseas.
Frequent travellers may prefer annual cover
If you plan to take three or more single trips throughout the year, you may find greater value in purchasing an annual multi-trip policy. Also known as annual cover, it can cover all your trips – up to a maximum number of days per trip – for a full year.
About travel insurance for New Zealand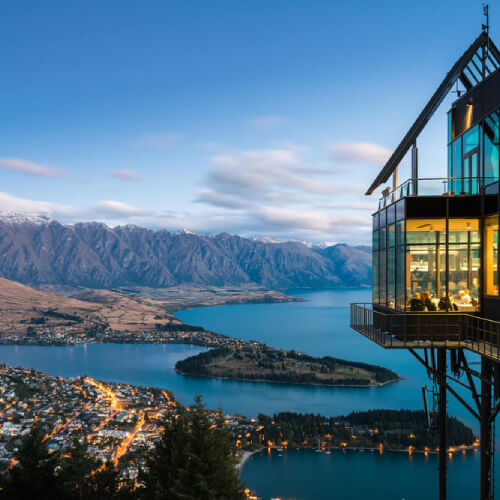 Does an Australian need travel insurance for New Zealand?
International travel insurance is always a smart idea, no matter where you're travelling. In 2022, the Australian Consulate Emergency Centre received an average of 182 calls a day asking for assistance from Australians travelling overseas.1
Getting travel insurance cover can help protect your wallet from many things that can go wrong on your trip, such as an injury or weather complications. Luckily, the right travel insurance can help ease these situations.
What to do in an emergency in New Zealand
If you have an accident, do as you would in Australia and contact emergency services – the number is 111 in New Zealand. You can also contact the Australian consulate for travel advice and 24/7 emergency assistance.
Once the situation has been resolved, contact your travel insurer (ideally within 24 hours) and let them know what happened to begin the claim. You may need to provide your insurer with a copy of any relevant documents, such as a police report or medical bills to make a claim, so make sure you ask for one when reporting the incident.
Inclusions and exclusions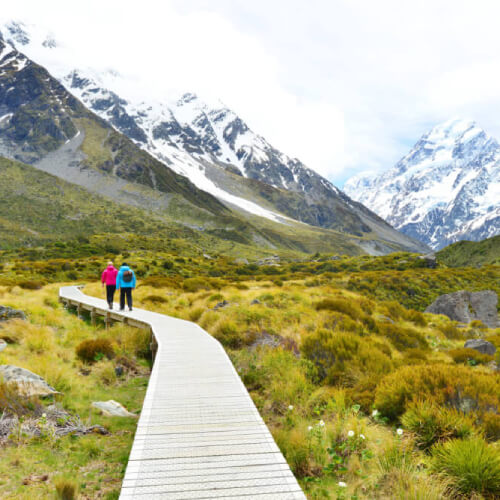 What should travel insurance for New Zealand cover?
Your travel insurance policy should suit your travel itinerary so you can potentially avoid being surprised by unexpected costs. New Zealand is filled with exciting activities and immersive culture to experience, including:
The Hobbiton movie set
The epic ski resorts of Queenstown and Wanaka
Bungee jumping off an Auckland tower
The New Zealand national museum, Te Papa Tongarewa, in Wellington.
But every experience also has the opportunity for mishaps, which is why it's important to have a financial safety net to protect your holiday. So, what policy features should you consider for your trip to New Zealand?
Unforeseen medical expenses
Australians have access to subsidised healthcare in New Zealand if they incur medical costs for essential treatment, thanks to the Reciprocal Health Care Agreement (RHCA). You will need to show your Australian passport and Medicare card when getting medical treatment.
However, this agreement doesn't cover you for all medical expenses – just essential ones like hospital care and maternity services. A suitable travel insurance policy may cover additional expenses such as ambulance costs, GP services and evacuation and repatriation that you would otherwise have to pay yourself.
However, your insurance policy may not cover certain pre-existing medical conditions, and medical coverage varies from policy to policy. Find out more about coverage for pre-existing medical conditions here, and always read the PDS of your policy before purchasing.
Adventuring and ski trips
While in New Zealand, you'll need to ensure your travel insurance policy covers any activities on your itinerary. Many policies offer optional coverage for adventure sports that you can add to your policy (for an additional premium).
New Zealand is well known for being skiing and snowboarding nirvana. However, these sports can be considered risky, so insurers may exclude it from their policies unless you purchase winter sports cover as an additional extra. This cover protects you against financial losses that occur on-piste which a standard policy won't cover, including medical expenses, damaged equipment or cancelled ski passes due to piste closures.
If you're unsure whether your policy will cover your activities, check your PDS or call your insurer and ask.
Lost, damaged or stolen belongings
Losing your belongings can quickly ruin a perfect holiday, but if you take out insurance before you leave, you may be reimbursed for your loss (usually up to specific limits listed in your policy). Keep in mind there are circumstances where you may not be covered; for example, if you left your luggage unattended when it was stolen.
However, if you take due care, you can be covered for the loss of your luggage, valuables, cash and travel documents (e.g. visa or passport). If your passport is lost or stolen, you'll need to contact your insurer and the Australian consulate in New Zealand, as the consulate may be able to issue you with a replacement passport.2
Rental vehicle excess
Hiring a rental car and driving across the North and South islands is a popular option for tourists wishing to explore as much of the country as possible. If you're in an accident and have to pay an excess to your rental vehicle company, your travel insurer may cover the excess payment. Most comprehensive travel insurance policies will either include rental vehicle excess cover automatically or offer it as an add-on to your policy.
In New Zealand, you don't require an international driver's licence; you can usually drive in New Zealand with a valid Australian licence for your first 12 months in the country. After that, you'll need to apply for a New Zealand licence.3 Conditions may apply, so make sure to check this before you go.
Trip cancellations and travel delays
If your airline cancels your flight and you miss a bunch of tours, you'd usually be out of pocket unless you have a travel insurance policy with cancellation cover. In that case, your insurer may be able to cover those costs up to a certain value and only if your airline hasn't already reimbursed you. If your flight is delayed, you may be covered for any additional expenses you incur as a result, such as unexpected accommodation costs.
If you have to cut your trip short or cancel it before it even begins, you may be covered for any related losses, such as cancellation fees or lost deposits. Always read your PDS before purchasing to understand what coverage is available to you and your insurer's Target Market Determination (TMD) to check the policy suits your needs.
Natural disasters
New Zealand experiences its fair share of natural disasters, including volcanic eruptions, cyclones and flooding. The country also experiences earthquakes every year, and the entire coastline is at risk of a tsunami.3
In addition to geological activity, you may also experience severe weather like snow, heavy rainfalls, fog and high winds at certain times throughout the year.
If you run into issues abroad because of the weather or natural disasters, your policy may pay for medical expenses and lost luggage, as well as cancellations if the Australian Government issues a travel warning for your destination.
Check the Smartraveller website before you leave for updated travel advice, and make sure there aren't any current travel warnings for the region you plan on visiting.
What's excluded from travel insurance for New Zealand?
Travel insurance for New Zealand won't cover you for every scenario. Each travel insurance provider will have their own list of exclusions, which you can find in your policy's PDS. However, here are a few common exclusions that can catch you out:
Injuries resulting from an incident where you were under the influence of drugs or alcohol.
If you leave your luggage unsupervised in a public place and it's stolen.
Claims involving winter sports, like skiing and snowboarding (unless you're covered by a winter sports add-on to your policy).
If you were driving a car, scooter or motorcycle without a valid driver's licence, or weren't wearing appropriate headgear.
Pre-existing medical conditions that haven't been declared to your insurer and agreed to be covered.