Business travel insurance (otherwise known as corporate travel insurance) is an important investment for both employers and employees because travel can be unpredictable, even if you have meticulously planned the whole trip.
If you're up in the air for work-related trips, or regularly send a few of your brightest interstate or overseas to push company growth, this type of cover can safeguard your business against the likes of delayed or cancelled flights, ill or injured staff and lost or stolen luggage.
How does business travel insurance work?
Business travel insurance offers an additional level of coverage on top of standard travel insurance policies for both domestic and international trips. Types of policies available include:
This can be the most suitable policy if you have one employee travelling either once or multiple times throughout a 12-month period. Depending on travel frequency, you can choose single or annual business trip insurance.
Instead of taking out an individual policy for each of the jet-setting workers within the one organisation, you can instead take out a policy for multiple employees. This can cover either a single trip or multiple journeys. When organising a group policy, you must know your workers' pre-existing medical conditions, as well as their personal details, like their date of birth. There can be a cap on how many employees you can have on the one group policy.
For both individuals and groups, a basic policy can cover transport delays and cancellation within Australia. With domestic travel, providers will only cover those employees when they are travelling a certain distance (usually 250km) from their home.
Many business insurance policies include leisure travel cover for directors and nominated executives, as well as their accompanying spouses and dependent children. This can be limited to directors and nominated executives. These will also have a cap on trip length, with some providers allowing a maximum of 45 days.
What does business travel insurance cover?
Business travel insurance policies typically offer the same levels of coverage as standard travel insurance policies, with a few additions. You can be typically covered for:
The cost of getting replacement employees to complete an assignment should an incident affect the original staff you sent.
Corporate travel family care, including cover for the accidental death to the insured's spouse if they pass away while travelling.
Business equipment and personal belongings essential for your trip, including laptops, tablets and smartphones. Extended policies can cover documents and business samples.
Personal baggage, including your luggage and valuables.
Replacement colleague cover if the original employee you sent is unable to attend a meeting or event.
Resumption of assignment expenses. This means the insurance provider will cover the costs of an insured employee resuming their assignment if they were repatriated after experiencing from an event outlined in their policy.
Medical treatment abroad.
Cover if your trip is cancelled or curtailed due to unforeseen circumstances or circumstances out of your control.
Missed flights, including both outbound and returning to Australia.
Rental car insurance excess.
Lost or stolen business money.
Sports equipment cover.
Not all injury, loss, or damage relating to your profession will be covered by some business travel insurance policies.
Some providers might not pay for losses like bodily injury, sickness or accidental death if these are covered under any workers' compensation legislation. This is known as extraterritorial workers compensation and is typically only available when an employee is carrying out their duties on a temporary basis away from their state or territory where they are employed.
As always, check your policy's Product Disclosure Statement (PDS) to know what's included in your cover. If you're taking out a group policy, ensure each traveller has also read the PDS.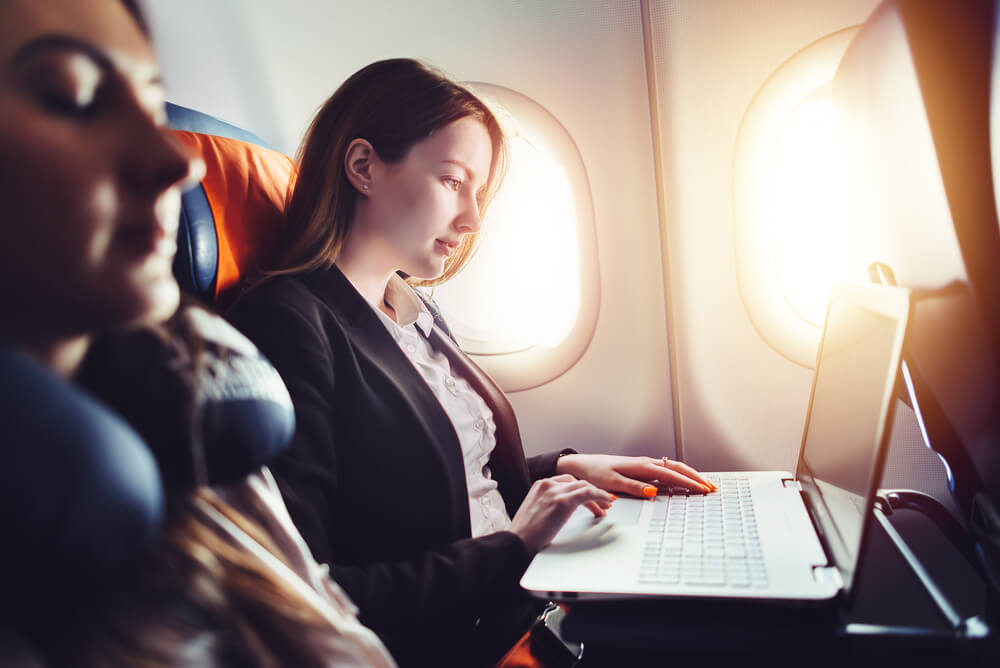 What isn't covered by business travel insurance?
There are some limits both you and other insured workers should be aware of before travel commences. Claims resulting from the following are often excluded:
pre-existing medical conditions
travelling against a doctor's advice
alcohol or drug-related claims
illegal or criminal acts
any change of travel plans that aren'tdue to unforeseen circumstances
travelling to countries or regions where there is a travel warning. Travel advice can be found on Smartraveller.
other expenses that aren't covered by the policy provisions.
Frequently asked questions
How to get covered
Travel insurance with specific business benefits is a rather specialised area, so it's best to contact a provider directly for a policy.
If, however, you'd like the usual benefits of a standard travel insurance policy for your jet-setting employee, our free comparison service is here to help. You can compare the prices, excesses and other features of a range of travel insurance policies. If you want the full details of a policy, you can click through to the PDS before you continue to purchase.