Although you've reached the midway point in life, your holiday plans shouldn't be half thought out. Picking the perfect holiday destination and booking your tickets is only one part of the necessary planning towards enjoying the perfect holiday. Getting appropriate travel insurance cover is another.
Why should over 50s consider travel insurance?
You can meticulously plan every detail of your holiday, but there is no way of predicting unforeseen accidents, illnesses and unfortunate events while travelling. However, you can purchase travel insurance to provide you with cover in case something unexpected happens on your holiday.
Although, it's important to be aware that your level of cover will depend on which travel insurance policy you choose.
A major motivation behind purchasing a travel insurance policy is to be covered while overseas medical expenses. According to the Australian Department of Foreign Affairs and Trade (DFAT), in 2020-2021, the USA was one of the top locations where Australians were hospitalised while travelling overseas.1 The USA is well-known for their steep healthcare costs, with an average three-day hospital stay costing approximately USD$30,000.2
But with an adequate travel insurance policy, you could be protected from paying these costs out of your own pocket.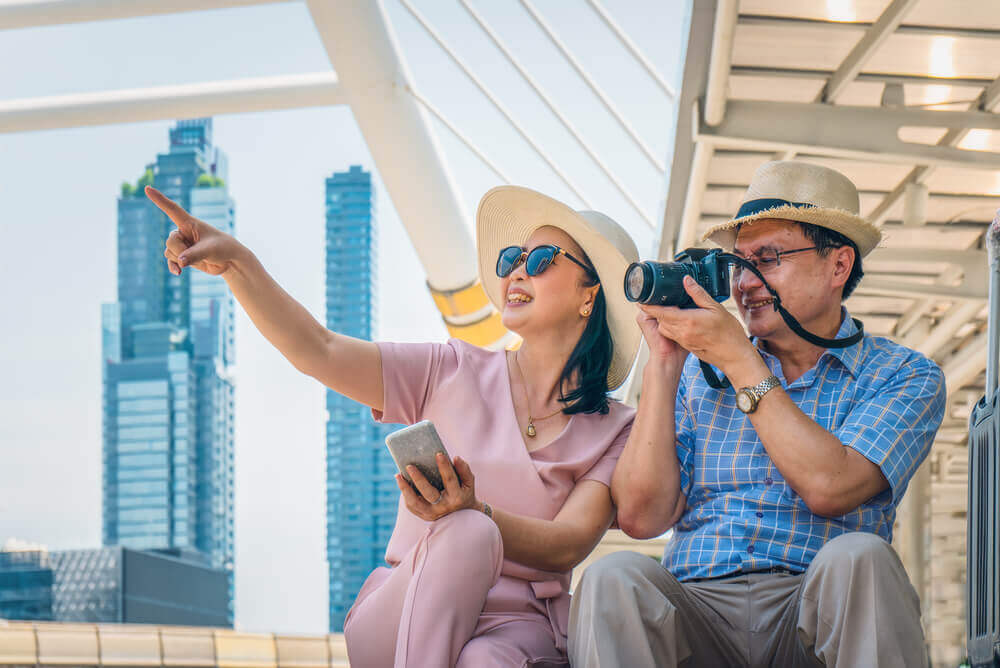 What does travel insurance for over 50s cover?
Having the right travel insurance policy can generally help cover the costs of hospital fees, medical treatment and even repatriation resulting from any medical emergencies or other health-related incidents that happen while you're travelling. However, it can cover much more than that!
For starters, your belongings taken overseas can be insured for damage, loss or theft, such as:
Travel documents (i.e. passport)
Electronic devices such as phones, laptops or cameras
Wallets and purses, including the money or credit cards inside
Luggage and valuables.
If any flight cancellations or delays threaten to impact your holiday, comprehensive travel insurance can help with the related expenses. For example, if your flight is delayed due to bad weather and you miss your tour bus, travel insurance may cover the additional travel expenses to ensure you don't miss your entire tour, or reimburse you for any lost deposits. For long delays, comprehensive travel insurance can even cover appropriate accommodation so you don't need to sleep in an airport.
It's important to read and understand the Product Disclosure Statement (PDS) of any policy you're considering purchasing. Be sure you understand the policy's inclusions, exclusions, limits and sub-limits, so you can find a policy that suits your desired coverage. The level of cover you decide is right for you may depend on your budget, travel plans and individual circumstances.
Pre-existing medical conditions
If you have a pre-existing medical condition, you will need to declare it to your insurer when applying for a travel insurance policy. Some pre-existing conditions may be automatically covered, while other, more complex conditions are either excluded or judged on a case-by-case basis. If you do not declare your pre-existing medical conditions when taking out a policy, you may not be covered if you need treatment for your condition while overseas.
Different levels of travel insurance and what they cover
Travellers can generally opt for a single trip policy or an annual cover policy, which can cover you for every trip you make within 12 months. Some annual cover policies will not only cover international trips, but will also cover domestic trips. However, these policies will always include trip length limits, sometimes called maximum trip lengths, such as 30 consecutive days. Keep an eye out for excluded countries, as most policies will not provide cover for losses incurred in certain countries.
If you're unsure what suits your holiday best, consider what's included in each level of cover. For greater insight, our free comparison service allows you to choose the maximum benefit amount for trip cancellation, luggage and rental car excess so that you can tailor your search for a travel insurance policy that suits you.
Medical only/basic cover
This cover is great for light travellers who don't travel far from the hotel. It's typically the most affordable and includes the most basic features of travel insurance.
However, there are usually limits, conditions and excess payments that vary depending on the insurance provider. Basic policies typically include cover for:
24/7 emergency assistance
Overseas medical and hospital expenses
Personal liability (if you accidentally injure someone else or damage their property and it's your fault)
Standard/essentials cover
Mid-level cover is great for travellers who are a bit more adventurous.
It has a broader range of cover than basic policies but may still have certain limits, conditions or excess payments. Standard policies can include cover for:
24/7 emergency assistance
Overseas medical and hospital expenses
Personal liability
Flights you've cancelled due to illness or injury
Stolen, damaged or lost luggage and personal belongings
Comprehensive cover
High-level cover suits people who want peace of mind from having comprehensive coverage for a wide variety of unexpected events, including injuries, cancellations and theft.
Coverage will vary between insurers, and there may still be certain conditions, limits and excess payments. Comprehensive cover can generally include:
Unlimited overseas medical cover and assistance services
Unlimited cancellation cover
Cover for luggage
Personal liability cover
Coverage for travel expenses if you're delayed, like rescheduled flights and additional days of accommodation
Optional extras
It may cost more but adding some optional extras to your travel insurance can provide additional coverage, typically for different kinds of trips. Some options available to you can include:
N.B.: The specifics of exactly what's covered will differ between policies and insurance providers. You can check the PDS for details on a specific policy.
How much will you pay for travel insurance?
The cost of travel insurance will vary between insurers and is based on a number of factors, including your:
Destination
Age
Desired coverage (including optional extras)
Whether you're travelling by yourself or with others (e.g. dependants or your spouse).
Generally, travel insurance premiums aren't too much of an expense in the grand scheme of things. Paying these prices will likely be easier on your bank account than paying up-front for hospital fees while overseas, or expenses for recovering lost, damaged or stolen luggage.
Over 50s generally have nothing to worry about when it comes to getting covered, as travel insurers typically cater to anyone in this age bracket. It might just cost more for Australians to get covered the older they get, as they represent a greater risk for insurers (or if they have a particular pre-existing medical condition to cover).
For those over 65, you might find it slightly more difficult to get travel insurance for seniors. It's common for older travellers to be away from home for longer and take more of their possessions with them, adding to the chance of suffering a loss and impacting the size of an insurance claim.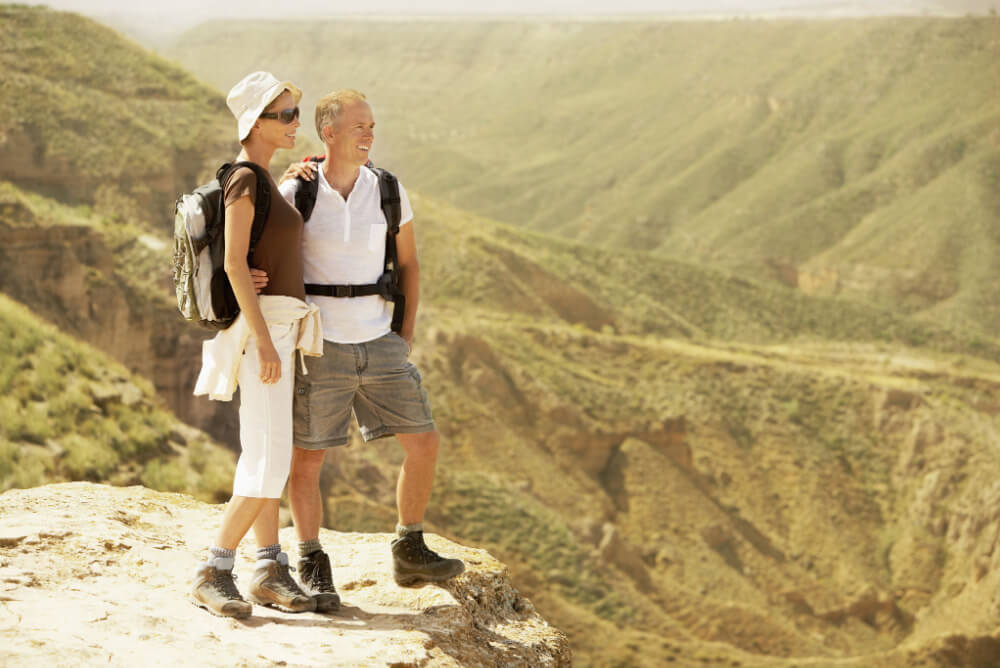 Frequently asked questions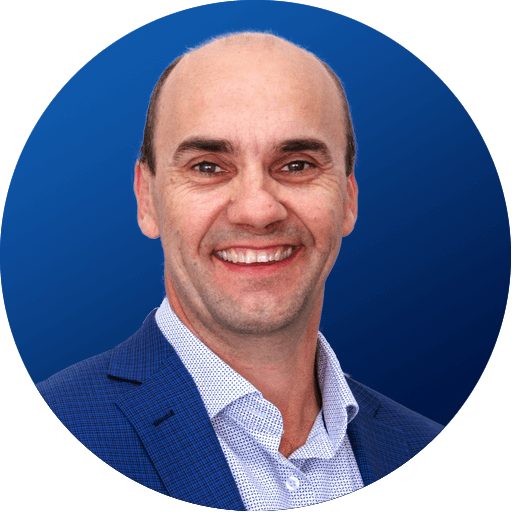 Top travel tips for over 50s from our travel expert, Stephen Zeller
Always declare your pre-existing medical conditions as part of your travel insurance application. Depending on your condition, you may have to pay an additional premium for full coverage. If you have medication, keep it handy; when flying, keep it in your carry-on luggage.
To maximise value from your comprehensive travel insurance, purchase your policy as soon as you make a booking and pay any deposits. This ensures you have immediate cancellation cover should your trip need to be cancelled.
Consider the cover you need for medical expenses, cancellation fees and luggage. You may also want to consider rental vehicle excess cover, cruise cover and any other add-ons, and buy a policy that best suits the needs of your trip.
Be sure to look after yourself while overseas. Drink plenty of bottled water when flying or out sightseeing. Give yourself a chance to recover from jetlag; don't be overly keen to explore.
Watch out for thieves! Pickpockets are more common overseas than they are in Australia. If possible, don't wear expensive jewellery, as this will attract interest from thieves. Keep a close eye on your possessions at all times in public places, as theft claims for unattended luggage will not be accepted.
Compare travel insurance today
Comparing travel insurance quotes can be difficult if you're not sure exactly what coverage and protection are needed for your holiday.
Our free comparison tool makes it easy to weigh up options available through us. Within minutes, you can compare policies by coverage, optional extras, excess amounts and price. If you see a policy you like, you can purchase it straight away. Simples!