It's not hard to be seduced by France. After all, it's the land of love, fashion and scrumptious pastries. What more could you ask for?
Imagine yourself trawling through the world's largest art collection at the Louvre. Perhaps you're sunbathing on a star-studded beach in the Côte d'Azur or simply enjoying the French 'joie de vivre' with a croissant and a glass of red in hand.
Whether you're travelling to popular destinations like Paris, Champagne, Nice or anywhere in between, here's why taking out a travel insurance policy may be a wise move.
How should I select my travel cover?
Picking your cover comes down to a few key steps.
Assess your needs while on vacation in France.
Determine the value of what you're taking with you (e.g. your belongings, how much cash you're carrying, etc.).
Get a good idea of your health status.
These considerations will help you determine what level of cover you'll require (basic, mid-range or comprehensive cover) and what exactly you want covered in your policy.
Do I need travel insurance for France?
The real question is whether you can afford not to have travel insurance. Mishaps, injuries and accidents can happen anytime and anywhere, and travel insurance is designed to help protect you financially against the unexpected. It's vital to get travel insurance when travelling aboard, whether it be to France, Europe or elsewhere.
Could you afford hospital treatment in France if you broke your ankle riding around the Champs-Élysées? What about replacing everything that was in the suitcase you lost in transit from Paris to Marseilles? Could you afford to pay for another flight if your scheduled flight home was cancelled because of bad weather?
If you're unable to answer 'yes' to any of these questions with confidence, you could benefit from travel insurance.
What should you look out for in France?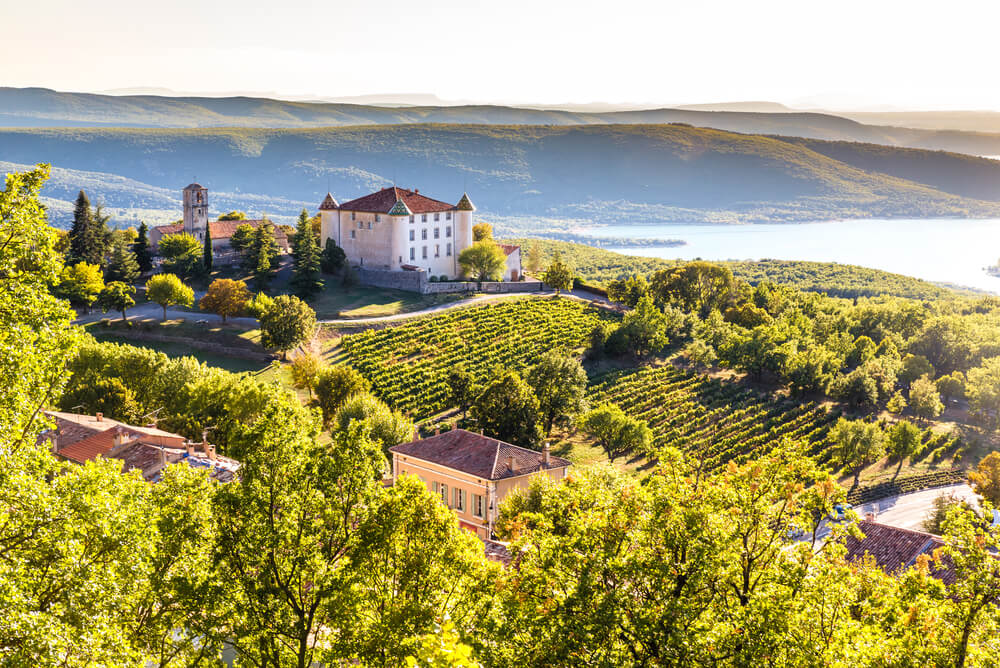 Attacks on the populace
There have been multiple terrorist attacks in France since 2015, and the country has seen a number of violent demonstrations.1 As a result, French authorities are on high alert for any suspicious activities, meaning you're likely to encounter tight security around public places and at border points.
These increased measures can be a cause for relief, as you can travel the country safe in the knowledge that local authorities are extremely wary of security risks. However, it's important to note that acts of terrorism are generally excluded from travel insurance cover. Your provider may choose to cover medical costs related to a terrorist incident, but typically not damaged or lost property and possessions.
We recommend you check the Smartraveller website when considering a trip anywhere, to ensure there are no active travel warnings in place for the country you plan on visiting.
Scams and thieves
Tourists getting hoodwinked is (sadly) a practise as old as time, which means you must be very cautious when you're visiting popular French cities (e.g. Paris, Marseilles, Nice). As you can imagine, popular tourist attractions and high-traffic public transport provide the perfect hunting grounds for petty criminals who are known to snatch bags and pickpocket when people are distracted.
Be sure to keep your money and your passport separated from one another, don't carry all your cash in the one place and maintain vigilance wherever you go.
Cycling and driving
If you're planning on hitting the road in France, you'll need a valid Australian driver's licence and International Driving Permit (IDP).
Here are a few things to remember before you hop in the driver's seat and hit the gas:
drive on the right-hand side of the road;
be mindful of the parking rules. In some cases, you park on one side of the road on all the odd days of the week, and on the other for the even days of the week; and
pick a small car to rent because space is at a minimum in some towns.
But what about cycling or driving a scooter around? It's a great idea as it can help you experience the city like a local and reduce pollution at the same time. Just be mindful that your travel insurance may exclude certain activities (e.g. cycling) or deny claims if you disregard safety standards, like if you ride without a helmet, for example.
Check your Policy Disclosure Statement (PDS) prior to signing up for cover to make sure you know the terms and conditions of your coverage.
What should my travel insurance policy for France include?
Typically, you'll have the choice between single-trip and annual cover travel insurance. Single-trip policies cover one trip, and potentially layovers as well, until you return to your home in Australia.
An annual or multi-trip policy generally covers any number of overseas trips taken within a year. However, the policy will usually stipulate what the maximum trip length is for any one journey. This trip length will vary – some policies could be as low as 15 days, some as high as 93 days. It's important to ensure that your longest trip doesn't exceed the policy's stipulated maximum trip length.
Whichever type of travel insurance you choose, a comprehensive policy usually provides benefits for:
overseas medical and hospital expenses. Be sure to collect any documentation regarding your treatment (hospital reports, notes from your doctor, etc.)
trip cancellation, amendment and delay costs
lost, damaged or stolen luggage and personal belongings, in which case you need to report the crime to local police and start gathering proof of ownership (e.g. receipts, photos of your items, etc.)
theft of cash
additional expenses
hire car excess
some sports and activities
personal liability
permanent disability and loss of income
accidental death
dependents under 21
24-7 emergency assistance.
Carefully read your policy's Product Disclosure Statement (PDS) for limits of cover, policy terms, conditions and exclusions.
France travel insurance: Exclusions and what to watch out for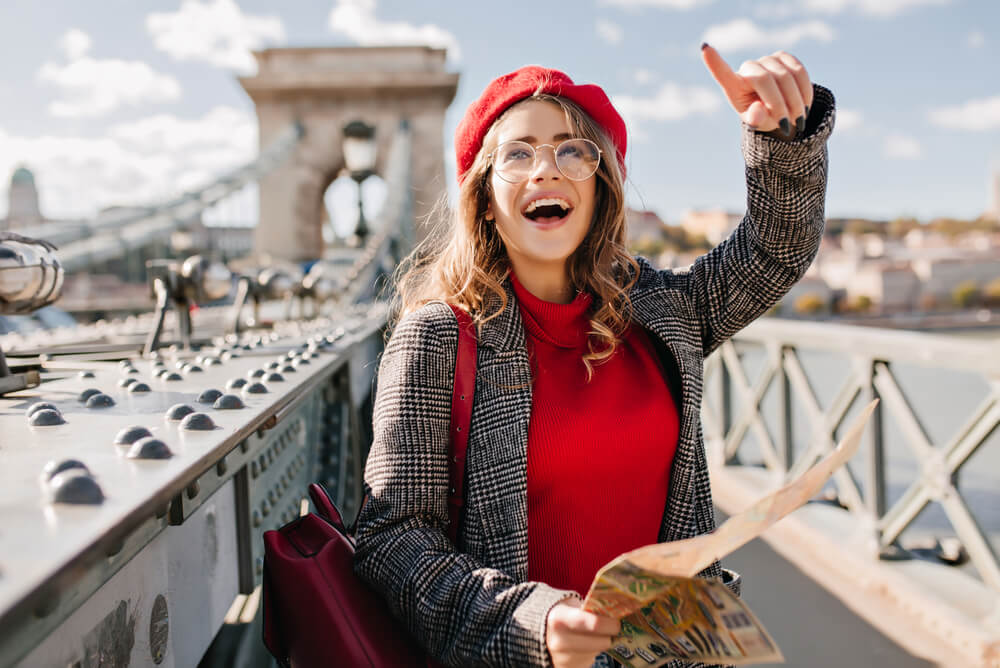 Travel insurance comes with a set of common exclusions you should be aware of before you decide to purchase any policy. Generally, travel insurance doesn't cover:
travelling to countries or regions that have government-issued travel warnings (these are listed on Smartraveller)
negligence leading to loss or damage of personal belongings and valuables (i.e. forgetting your luggage outside your hotel)
trip cancellations due to changing your mind or being unprepared (i.e. forgetting to renew your passport)
extreme or high-risk sports and activities, such as skiing (you may be able to cover these activities by purchasing additional specialised cover)
hire car excess if the accident was caused by not adhering to road rules or if the driver was under the influence of alcohol or drugs
claims arising from drug or alcohol
claims arising from unlawful activities
loss or injuries from unapproved pre-existing conditions
acts of war, terrorism or civil unrest.
Top travel tips for France
1. Check for travel warnings and updates
The Australian government provides free advice, alerts and up-to-date information on over 170 countries to help keep Aussies safe overseas. In the time before you leave on your trip, it's a good idea to regularly check Smartraveller for any warnings or updates for your destination, so you're prepared to make any changes to your trip, or not caught out when you arrive.
2. Familiarise yourself with local laws and customs
Remember that you'll be subject to local laws and penalties as soon as you set foot in France, even as an Australian citizen. So, it may be worth doing your research on what these are before you depart.
For example, concealing your face in public places in France is illegal. It's also illegal to take photos of police officers or police vehicles, even partially or in the background. You should also know that it's required by law that you prove your identity when asked by authorities by providing valid documents. Otherwise, police can keep you for up to four hours at a police station until they can verify your identity. As a foreign national, you may also be asked to prove you're in France legally.2
3. Check your passport and visa requirements
If you're travelling to France as an Australian citizen, you should make sure your passport is valid for at least six months after the period of your intended stay.
Australians don't need a visa to enter France for visits of up to 90 days (unless travelling for reasons other than tourism). This is because Australia has a bilateral visa waiver agreement with not only France but also several other countries in the Schengen area.3 The Schengen area consists of 26 European countries, allowing visitors to travel through these certain countries without requiring a visa for every country or going through border controls.
4. Learn some basic French
Most people in France will speak English, so you shouldn't have a problem communicating or finding your way around. However, locals appreciate it when visitors at least try to speak the native language. Learning a few basic French words and phrases could go a long way when ordering your morning coffee – and it could even help you make new friends on your travels.
Here are some common words and phrases you might find handy:
Bonjour – hello/good day
Bonsoir – good evening
Au revoir – goodbye
S'il vous plait – please
Merci – thanks
Désolé! – sorry!
Je ne sais pas – I do not know
Où est…? – where is…?
Combien? – how much?
Compare travel insurance
Looking for travel insurance to help protect you on your French adventure? Use our free comparison tool to compare a range of comprehensive and basic policy options based on your preferred level of cover, policy benefits and excess payable if you claim, to find a travel cover that fits your needs and budget. Best of all, it only takes minutes to find great value. Bon voyage!