You could travel to Italy and play it safe. Perhaps find a nice cafe and settle in somewhere sunny (the small towns outside of Florence are lovely), without needing to budge an inch until you have to get back on the plane. However, you'll miss out on so much of what Italy has to offer!
Travel north to Venice and be dazzled by the canal city's architecture. Venture west from there to Lake Garda – an impossibly pretty region you may remember from the James Bond film, Quantum of Solace. Make your way down to Rome or Pompeii to gaze upon thousands of years of history, and then keep going all the way to the Amalfi Coast, where charming coastal communities await.
If you want to do any of that, let us explain why purchasing travel insurance for your trip to Italy is a smart move.
Do I need travel insurance for Italy?
Travel insurance can help provide a safety net in cases where you require medical services, have luggage stolen, flights are delayed or cancelled and various other instances. Any of these scenarios could potentially cost thousands of dollars, which would all come out of your own pocket if you didn't have travel insurance. Why not save that money instead for fine Italian food and wine?
What should my travel insurance policy for Italy include?
When travelling anywhere around the world, it's advantageous to have travel insurance that has medical cover for emergency evacuations, medications and private hospital admissions (if needed). Other scenarios you should look to cover in your policy may include lost and stolen baggage and flight delays and cancellations.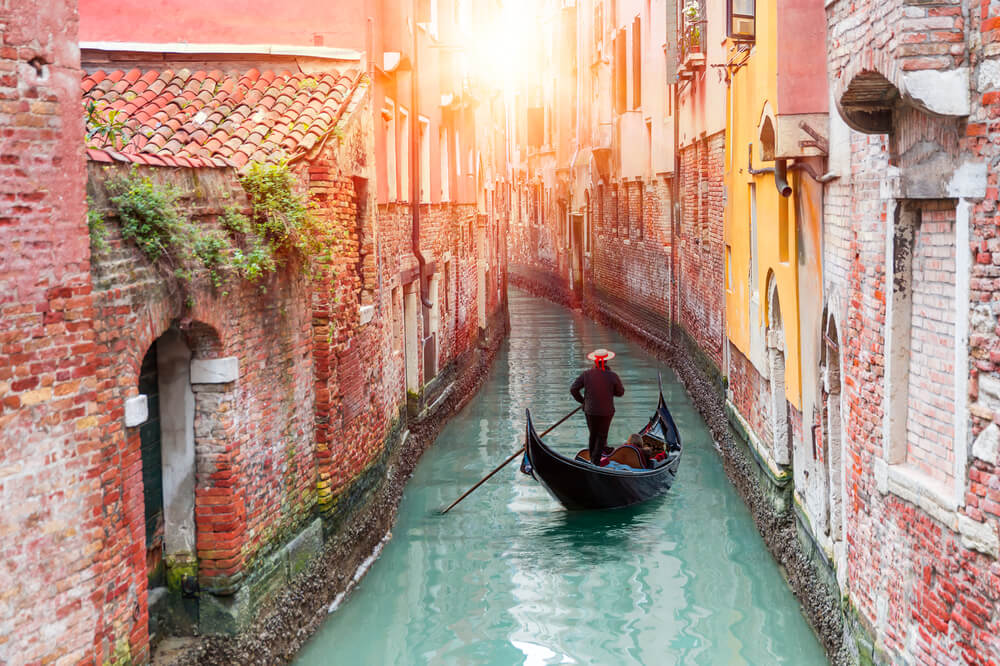 Common risks in Italy that travel insurance may cover
Delays and cancellations
You can't control everything that happens on your trip. Maybe your plane gets delayed by weather, and you miss your Tuscan bike tour – incurring a cancellation fee. However, travel insurance may  cover these kinds of costs, depending on what type of policy you have.
Car accidents
You'll require an international driver's permit (IDP) to drive on Italian roads, but it's worth it – you'll experience some of the finest landscapes Italy has to offer while you're driving. Your insurance policy will insist you obey the law at all times; being mindful to drive on the right side of the road, not drink and drive, wear a helmet on motorbikes, etc. Travel insurance can also cover your insurance excess if your rental vehicle gets damaged. Check out the PDS for the policy you are interested in.
Thieves
Here are just a few ways you can be 'relieved' of your belongings in Italy:
credit card skimming
pickpocketing
bag snatching
fake tickets for attractions
As a precaution, lock your doors as you drive, keep money and passports well concealed, and don't take any unnecessary risks. However, it's comforting to know that travel insurance could help cover the cost of stolen goods. It also looks after lost luggage expenses, although exclusions apply if your belongings are left unattended or you do not take steps to protect your possessions.
Medical attention
Australia and Italy share a Reciprocal Health Care Agreement (RHCA), which allows you to seek public medical treatment while on your trip (as well as several other European nations).[i] In good news, there are a little more than four doctors per 1,000 people in Italy, which is slightly more than most OECD (Organisation for Economic Co-operation and Development) countries.
However, if you require medical evacuation or prescription medication, you may have to cover these costs yourself, as the RHCA only covers certain treatments.
For surprise expenses such as these, travel insurance is a must if you're uncomfortable with the idea of owing large amounts of money. Not only can costs for medical evacuation and medications be covered by a policy, but some policies reimburse you for out-of-pocket private hospital expenses.
What about vaccinations? You probably won't need any specific immunisations to enter Italy, but there are a few that may be wise to get. Consider getting the Influenza vaccine, as well as one for Hepatitis A. For up to date information, consult your local GP.
Activities to get covered for
Cycling. Touring France and Italy on bicycles is the dream of any cyclist. However, accidents are common since Italian roads can be precarious, old and busy with commuters.
Mountain hiking. Italy is bordered by Switzerland and Austria, which means it's heaven for mountaineers, hikers, explorers and skiers.
Water activities. Italy sits across from such natural beauties as Montenegro and Croatia. In between is the Adriatic Sea, perfect for all manner of water activities, depending on where you are along the coast. Whether it's water skiing, sailing or simply floating, make sure you take the proper precautions.
Trekking, climbing, water activities and more may be excluded from some travel insurance policies, or only covered as optional extras.
Exclusions
Generally speaking, travel insurance won't cover you in instances where:
you've acted carelessly or unlawfully;
luggage is stolen as a result of it being unattended;
a claim is based on a pre-existing condition;
your injury happened while you were under the influence;
you weren't wearing a helmet while on a scooter or motorcycle; or
in other defined events.
For a more detailed list of travel insurance exclusions, visit the travel insurance FAQs. If you're unsure of what your policy covers, read the Product Disclosure Statement (PDS).
Top travel tips for Italy
1. Plan your trip
The peak tourism season in Italy is generally between June and August (summer), so if you're looking to visit around this time, plan everything well in advance, as bookings for certain activities and events may be in high demand. Otherwise, it might be worth heading over during a shoulder season like spring (March to May) or autumn (September to November), when the crowds may not be as large.
2. Acknowledge local customs and courtesies
Take part in the common courtesies when in Italy, such as dressing appropriately in church areas (particularly the Vatican), not calling people after midday until 3-4pm (that's riposo time) and following polite dining etiquette.
3. Check your VISA requirements
Italy lies in the Schengen Area, meaning it has very open borders and little VISA restrictions for Aussies. That said, you should always check government websites like Smartraveller to ensure there aren't any additional conditions for your entry into the country.
4. Who to contact in an emergency
In the event of an emergency, call 112 for ambulance, police or fire brigade – anywhere in the EU.
Compare travel insurance for Europe
Heading off to Italy soon? Why not see what we have to offer through our free travel insurance service? Through Compare the Market, you can receive quotes from several providers on one page in just minutes.
If you're travelling through more of Europe than just Italy, you should check that your insurance policy covers multiple regions. This can be quite handy, given Italy borders France, Switzerland, Austria and Slovenia, and is just a ferry ride away from Croatia and Greece.
N.B. Please refer to or speak with your insurer about limits, sub-limits, restrictions, limitations and additional cover options.
Sources:
Department of Human Services. Medical care when you travel to another country.
World Health Organisation. Global Health Observatory data repository.