Europe has something for everyone; from scenic countrysides and ancient, historical settings to modern metros and quaint villages. In fact, Australians like Europe so much that around 1,712,000 of us travelled over there in 2019.1
Before you jet off to the other side of the world for your dream getaway, here are a couple of things you should know about travel insurance for Europe.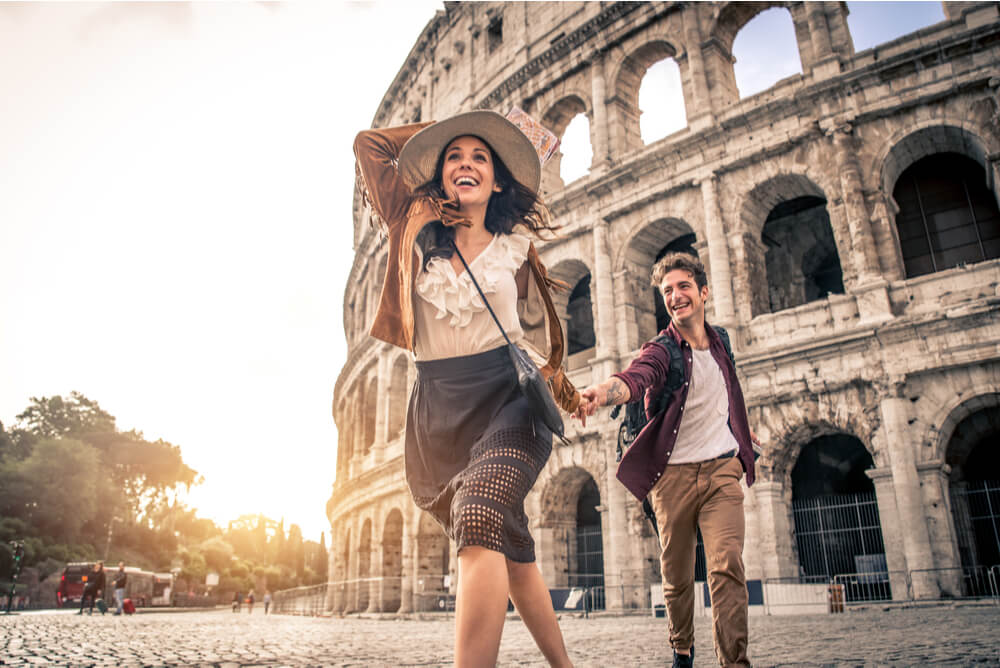 Do I need travel insurance for Europe?
All travellers – whether you're visiting Europe for business or pleasure – should consider travel insurance. You just never know when things might go wrong; perhaps the airline cancels your flights, operators delay your tour or thieves steal your luggage. You can plan your trip as well as you can, but you can't account for everything.
For example, 39,790 Australian passports were reported stolen or lost in 2019, according to the Department of Foreign Affairs and Trade (DFAT).2 Meanwhile, 8,141 emergency travel documents were issued in that year alone.
Such events are difficult to foresee, but easy to prepare for with travel insurance.
What should my travel insurance policy for Europe include?
Your coverage needs will vary depending on the type of trip you plan to take. That said, travel insurance can cover:
Medical costs. Only 10 European countries have a Reciprocal Health Care Agreement (RHCA) with Australia. So, if you don't have travel insurance and need medical treatment in a non-RHCA country, you may have to pay for the whole bill from your own.3 However, travel insurance may cover these costs.
Adventures (if you plan on having any). If you're planning to hit the ski slopes of places like Switzerland or Norway, you should check if cover for extreme and winter sports is included in your policy. If it's not included in the base policy, cover for adventure sports may be available as an optional extra. Read more about travel insurance for adventures.
Lost, stolen or damaged luggage and belongings. Your insurer may cover your baggage and belongings up to a certain amount. Passports may also be covered, as Australian consulates do charge a fee to replace your passport if it's lost or stolen overseas.4
Cancellations and delays. If your travel plans are delayed or cancelled, your insurer may cover associated costs like cancellation fees. Such an event can occur anywhere;
train lines get icy, and services might be halted between England and France,
the Australian Government puts an active travel warning on a location after you've jetted off
a loved one falls ill or passes away, forcing you to cancel part or all of your trip.

Legal liability. Your insurer may cover the cost of your legal liability if you're responsible for the death, injury or destruction of another person or their property.
Make sure you thoroughly read the Product Disclosure Statement (PDS) for all inclusions, exclusions, terms and conditions of any policy you're considering purchasing.

Europe travel insurance: exclusions you should you look out for
Travel insurance can't cover you for every little thing that could go wrong on your trip around Europe, which is why it's important to find out what's actually included and excluded in your policy. Your policy's PDS will have these details, as they may differ between policies and insurers.
Here's a list of some common travel insurance exclusions you might find in your policy:
Extreme, winter and other adventure sports. You're generally not covered for incidents and claims arising from participation in these sports. However, some insurers do offer cover for these as an optional extra.
Pre-existing medical conditions. Unless your insurer offers cover for your condition, you may not be covered for any claims resulting from or linked to it.
Intoxication. Injuries and other claims resulting from an incident where you were under the influence of drugs or alcohol may not be covered.
Active travel warnings. If you're travelling to a country with an active travel warning from the Australian government, your insurer may not cover your travel there. You can find information about travel warnings and check which countries have them through Smartraveller.
Top travel tips for Europe
Check the visa requirements of each country you'll visit
If you're travelling to multiple European countries, you'll need to check each one's entry requirements, as they can differ between countries. For example, tourists visiting the United Kingdom for less than six months usually don't need a visa,5 whereas most visitors to Russia are required to have one.6 Europe is also home to the Schengen area, which again has different visa requirements.7
Keep some cash on you
In some countries, like Bulgaria, cash is still the predominant method of payment.8 In others, such as Portugal, foreign credit cards may not be accepted in small shops and rural areas.9 It's probably a good idea to always keep some cash on you, as well as your card, just in case.
Wear comfortable shoes
If you're determined to see the sights, then walking may be the way to go. Just make sure you wear comfortable shoes, as you'll be walking a lot and over all sorts of surfaces, both even and uneven! In addition, check a few maps out so that you don't walk into an unsavoury area.
Book in advance
Europe is, of course, an exceptionally popular tourist destination. If there's a certain museum, tour, attraction or anything else you desperately want to see or do on your trip, you should consider booking it before you even leave Australia. You don't want to risk travelling all that way and miss out altogether!
Compare travel insurance for Europe
Heading to Europe soon and haven't sorted your travel insurance? You can do that right here and now with our simple travel insurance comparison service. Simply enter in some details about your travel plans and our service will find you a selection of travel insurance policies within minutes.
You can also look through our guide to travel insurance by destination if you'd like to learn more about travel insurance for a specific country on your itinerary.