When one thinks of Germany, you may envision picture-perfect medieval villages and stunning castles ripped straight from a fairy tale. Germany is home to ancient forests, modern cities that blend technology with neoclassical architecture, hearty dining and drinking, and gorgeous countryside.
Whatever brings you to this famous European nation, you may be wondering what you should include in your travel insurance policy. On this page, we'll explore:
why travel insurance for Germany is a great idea;
what you should look for in travel insurance; and
some tips to help you enjoy your German holiday.
Australians love to visit Germany!
Australians love to travel the world, and while Germany didn't make the top 10 for popular overseas destinations, it still saw 108,300 Australian residents made the journey in 2019.1 Most of these Aussies finished their journey and came home during summer and autumn.
No matter what time of the year, how busy it is, how long you're staying and what you've packed into your itinerary, something can always go wrong, which is where travel insurance can come in handy.
Do I need travel insurance for a journey to Germany?
Yes, travel insurance is always a smart idea, even when heading to a modern country like Germany. Travel insurance can help cover expensive incidents that can derail your getaway, such as:
costs associated with flight cancellations or delays (e.g. lost deposits);
medical expenses if you're injured; and
cover for the cost of lost or stolen luggage and personal belongings;
Without insurance, you could have to fork out the costs of these unfortunate events yourself – potentially at great personal expense.
Different types of travel insurance policies will cover different things. For example, one policy may only cover medical expenses, while others may also cover travel delays. Be sure to check exactly what's covered in any particular policy by going through its Product Disclosure Statement (PDS) for details.
What should my travel insurance include for a trip to Germany?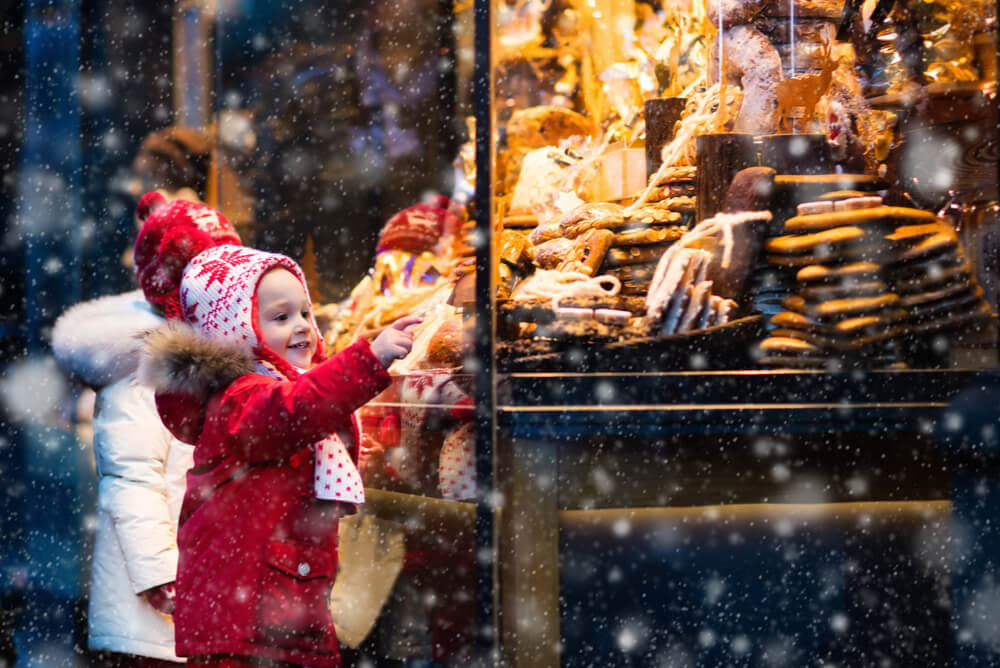 Before you say 'auf wiedersehen' (German for 'goodbye') to Australia, it'll pay to review your travel plans and see what travel insurance policies will cover, so you can have peace of mind as you prepare for your holiday.
Here are a few standard things to look for in travel insurance if you're headed to Germany.
Medical expenses
Australia doesn't have a reciprocal healthcare agreement with Germany. This means you'll need to pay for any medical expenses that arise yourself. The Department of Foreign Affairs and Trade (DFAT)'s website Smartraveller notes that while the standard of medical care in Germany is high, medical costs are more expensive than in Australia. In fact, medical practitioners will ask for payment or proof of appropriate insurance up-front before any treatment takes place.2
Say, for example, you were exploring Berlin and tripped or were hit by a car. These cases, and any number of injuries, could hurt your hip pocket.
Smartraveller warns that drink spiking can occur at popular locations, and it's possible to contract an insect-borne disease (more common in forested areas).3
Delays and cancellations
While the Germans are famous for their punctuality, delays to flights can still occur. In 2018, a quarter of all flights landing in Germany were 15 minutes late or more on average, and the number of on-time arrivals decreased from 61% in 2017 to 57% in 2018.4
Longer delays, however, can wreak havoc on your travel plans. A blizzard or snowstorm can delay a flight for hours, days, or cancel it altogether. While your airline may be able to organise alternative arrangements, travel insurance can help cover the cost of a cancelled leg of the itinerary, or additional accommodation if needed; should your airline not provide compensation.
Travel insurance can also cover some bookings and activities that you had to cancel due to delays; like museum exhibition tickets, tour group visits and accommodation, and even special events like music concerts and sports games.
Personal belongings
While violent crime (not related to terrorism) is rare, Smartraveller warns that petty crime like pickpocketing and theft is common.5 So long as you do what you can to protect your belongings (e.g. you don't leave your purse in a hire car on the seat in full view) then travel insurance can help cover the cost of lost and stolen belongings.
Ski trips and adventurous activities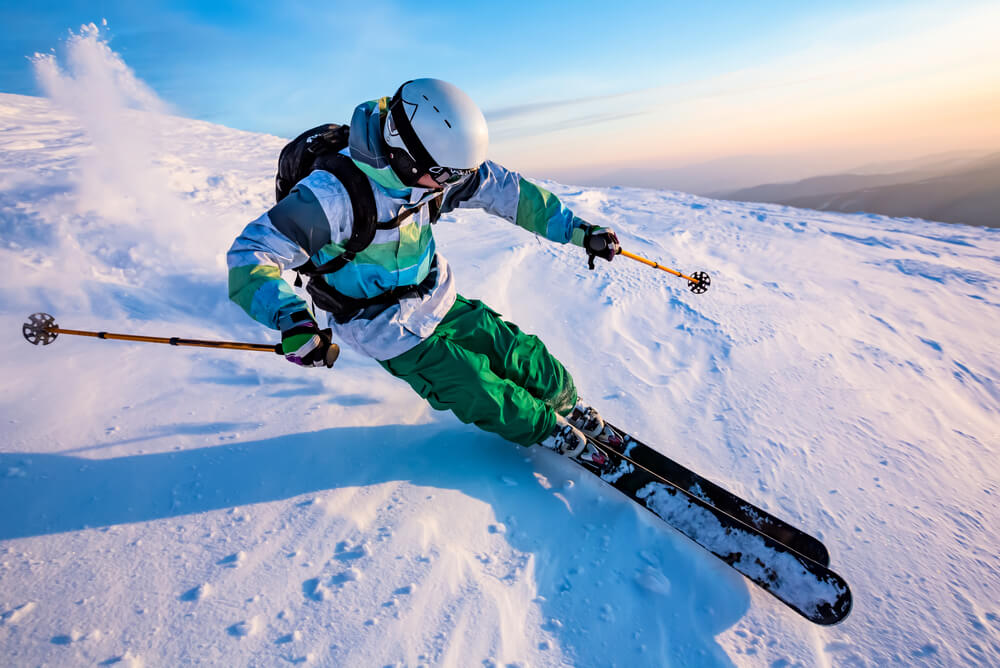 If you plan on skiing down the Alps (or thereabouts) in Germany, you should consider travel insurance which includes cover for ski and snow sports. This can be done either by purchasing an optional extra or buying a travel insurance policy that's got skiing and snowboarding cover built-in.
This way, if you have an injury while shredding the slopes on skis or a snowboard, you could be covered. Otherwise, standard travel insurance policies don't generally provide cover for medical expenses in these instances.
Even less adrenaline-pumping activities like hiking can be considered an adventurous activity, and any injury that occurs might not be covered with the appropriate travel insurance. Some insurers do include cover for certain sports and adventurous activities like hiking or snorkelling, but not for skiing or riding a motorcycle (unless you purchase a policy add-on).
If you plan on hiking through the Black Forest or climbing one of Germany's many mountains, check that any sports and activities you want to do are covered in the PDS. In some cases, insurers will offer an adventure pack add-on to provide additional insurance for specific activities.
Exclusions to look out for
While travel insurance can cover a range of incidents that could occur on your trip to Germany, there will be circumstances in which you'll be unable to make a claim.
Exclusions are outlined in your product disclosure statement and specify when an insurer won't pay out a claim. For example:
you were drunk or under the influence of an illegal substance
acting recklessly or dangerously
breaking Germany's laws
you had a pre-existing medical condition that isn't covered by your policy
you left your luggage and belongings unattended
you were driving without a licence.
Furthermore, civil unrest, armed conflict, war, and invasions are often excluded, and some travel insurers do not cover all expenses related to acts of terrorism. While rare, many European countries have experienced terrorist attacks and violent protests in the past,6 and this is something to keep in mind when planning any international trip.
Top travel tips for Germany
1. Always carry ID
While you don't necessarily need to carry your passport with you, it's recommended to carry photo ID wherever you go in Germany, as you may be asked by a policeman to present it at any time.
2. Dress for the weather
Depending on what time of the year it is and where in the country you're going, you'll need a certain number of layers to stay warm. Winters in Germany can be cold and dark, and many parts of the country experience snow.
You may want to make sure you have some weatherproof outer clothing if travelling to Germany for the slopes or its famous Christmas markets.
3. Be aware of your safety
Speaking of famous Christmas markets, popular public attractions and tourist hotspots are a magnet for thieves, pickpockets and terrorism. Keep your eyes peeled for trouble and make sure not to leave your belongings out of sight, even if you're just putting your bag on the ground next to the bench you're sitting on.
4. Plan ahead
The busiest time of year for tourism in Germany is spring to autumn when the weather is pleasant and warm. This time of year also includes the famous Oktoberfest in Munich. Christmas is also a particularly busy time to visit.
Booking ahead can help you secure accommodation, and travelling in the off-season might help you find a better price on hotels due to the lower demand.
5. Respect the customs
Germany has a reputation for being a clean and eco-friendly nation. Whether you're in the streets of Hamburg or the open fields of Bavaria, be sure to dispose of litter and recycle plastic and glass containers.
Additionally, make sure you arrive on time to any tours, bookings or events; but don't jaywalk or cross a pedestrian crossing before the signal turns green – it's considered quite rude and disrespectful.
Lastly, be aware that almost all shops and businesses are closed on Sundays, so if you planned on eating out or doing some shopping, it's best to get it done during the rest of the week.
6. Carry cash
A lot of bars, restaurants and small businesses may not have a card reader, so you'll need to carry some cash with you. You can also take a foreign currency travel card as well for places that do accept debit and credit cards (although you may incur fees for using them).
Compare travel insurance in minutes
Now you have a better idea of what to look for in travel insurance for your trip to Germany, why not start comparing some options? But don't worry; we make it easy.
Our free travel insurance comparison service will provide quotes in just a couple of minutes. Use it to weigh up prices, coverage, and features with ease.
Plan on visiting somewhere else? Check out our travel insurance guide for various international destinations.