Heading off on a trip to a country known for its fantastic culture, food and music? Before you say adios to Australia, you should consider getting travel insurance.
Whether you plan to sit on a beach with a jug of the finest sangria, dine on delectably teeny-tiny tapas or watch fiery Latin passion in the form of a street flamenco dance, it's smart to be protected against the unexpected.
Do I need travel insurance for Spain?
Even if you're very familiar with Spain and have been there many times, it's always best to take out travel insurance for Spain before attempting to head out across the seas. Holidays are usually wonderful experiences for all; however, it doesn't stop things from potentially going wrong.
It's ideal for you to have peace of mind before going, and that includes considering taking out travel insurance. Travel insurance can cover you for a range of losses, accidents and cancellations. It's also a good idea to check the Product Disclosure Statement (PDS) to see the specifics of your cover.
What should my travel insurance for Spain include?
Your travel insurance for Spain should cover – at a minimum – all overseas medical costs, such as emergency evacuations and repatriations, medications and private hospital admissions (if needed). All policies will typically include 24/7 emergency assistance as well if you get into trouble.
Additionally, when travelling to Spain, consider taking out insurance to cover your luggage and personal effects, travel delays and trip cancellation expenses.
One of the many perks of travelling to Spain is that it's one of the 26 European countries in the Schengen Area, where Australian citizens can travel for up to 90 days without a visa. However, if you do plan to country hop across the other visa-exempt EU countries, it's even more crucial you protect yourself and buy travel insurance.
To see what policies we have to offer, try our free travel insurance comparison service. You can complete a quote in just minutes and view prices for policies from different providers with ease.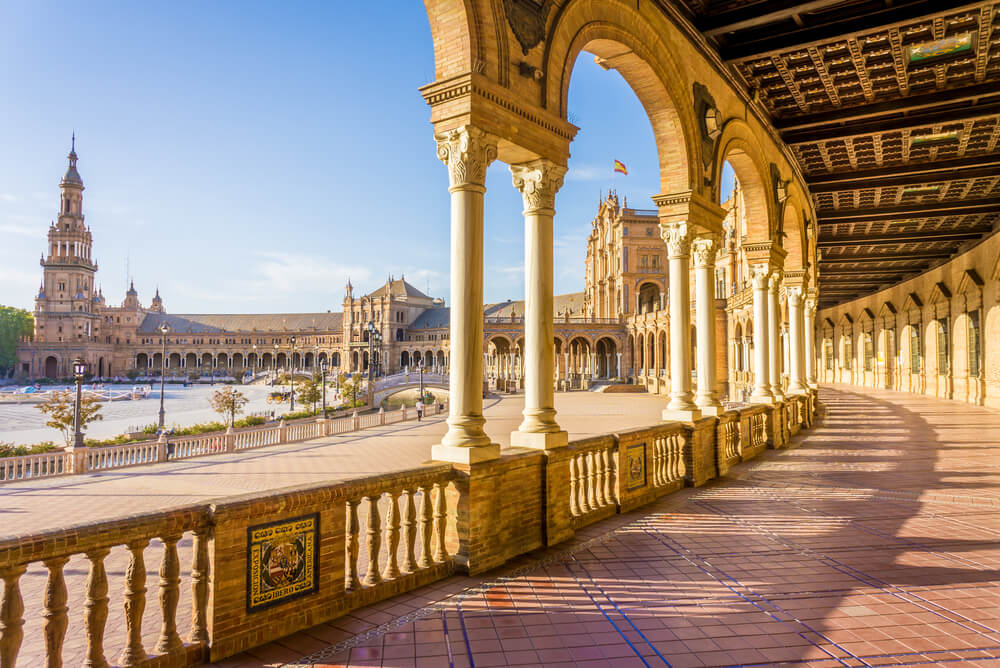 What should I consider when taking out travel insurance for Spain?
Theft and loss of belongings
Petty crime (such as pickpocketing) is rife in Spain, particularly in summer. Typical hotspots where they usually target unsuspecting tourists are:
Tourist attractions
Highly popular venues
Public transport
Hotel foyers.
You can find yourself scammed by individuals or gangs of thieves, or even on the roads by people pretending to help you with a flat (sometimes slashed) tyre. Be wary of any belongings or valuables you might have, and keep in mind your policy will not cover you for theft or loss of belongings if you leave them unattended, particularly in public places.
Medical Expenses
Travel insurance cover can protect you against financial costs if you become sick or injured while overseas and need medical care. The healthcare system in Spain is quite good, but unless you're covered with medical insurance as part of your travel policy, any treatment you need while there will have to be paid out-of-pocket.
Medical emergencies, repatriation and medical evacuation can also be covered by your travel insurance policy.
Coverage while driving
You might fancy taking a car out for hire and meander across the Spanish countryside or take a trip along the Mediterranean coastline. When taking out a travel insurance plan with car hire excess cover included, read the PDS to double check if you need your international driver's licence (IDL) or permit (IDP). Some insurers will not cover your claim if you have a road accident or other similar issue and don't have your IDL/IDP.
Be sure to familiarise yourself with Spanish road rules before attempting to drive anywhere.

Exclusions you should watch out for
It's important to note there will be instances when your travel insurance does not cover you. For example, should you participate in the Running of the Bulls event in Pamplona, most insurers will not cover you, so it's a good idea to check with your travel insurance to see what you are and aren't covered for. Other exclusions may include the following:
Claims based on pre-existing medical conditions. If you have any pre-existing medical conditions, you must disclose them to your insurer before you take out a policy.
Unattended luggage is stolen. While travel insurance policies may cover the loss of personal items, luggage and belongings that are left unattended are commonly excluded.
Government travel advice is disregarded. If you travel to Spain when Smartraveller has suggested you reconsider your need to travel, your policy might not cover you. If in doubt, contact your travel insurance provider.
Injuries while under the influence. Claims related to drug- or alcohol-related incidents generally won't be covered.
Driving vehicles without a license. Driving and motorcycling is common in Spain, but be wary of accidents and holding an appropriate licence. Medical costs that may arise due to unlicensed driving aren't likely to be covered.
If cover is purchased after the incident. You must hold a policy before you suffer any loss that you intend claiming for.
For more information on what's covered and excluded from policies, visit our travel insurance section of Sergei's Solutions Hub.
Is Spain safe?
Most of the time, Spain is safe. However, like most countries in the European Union, if you're not mindful of your surroundings, you may be taken advantage of. But don't let that stop you from having a fantastic, safe and fun experience.
It's important for you to continually monitor Smartraveller for any government-sanctioned advisory warnings for your country of travel. Spain does have a high terrorist threat alert and can also be subject to protests and demonstrations, which you should avoid for your safety. Should you take risks while on holiday, your claims may be rejected under your travel insurance policy.
Drink spiking has also been reported in Spain.1 Taking proper care to avoid this on a night out is important and usually easy to do:
Ensure you know your surroundings when you are drinking
Keep an eye on your drink the minute you receive it and don't leave it unattended
Stick with people you trust and don't accept food from strangers.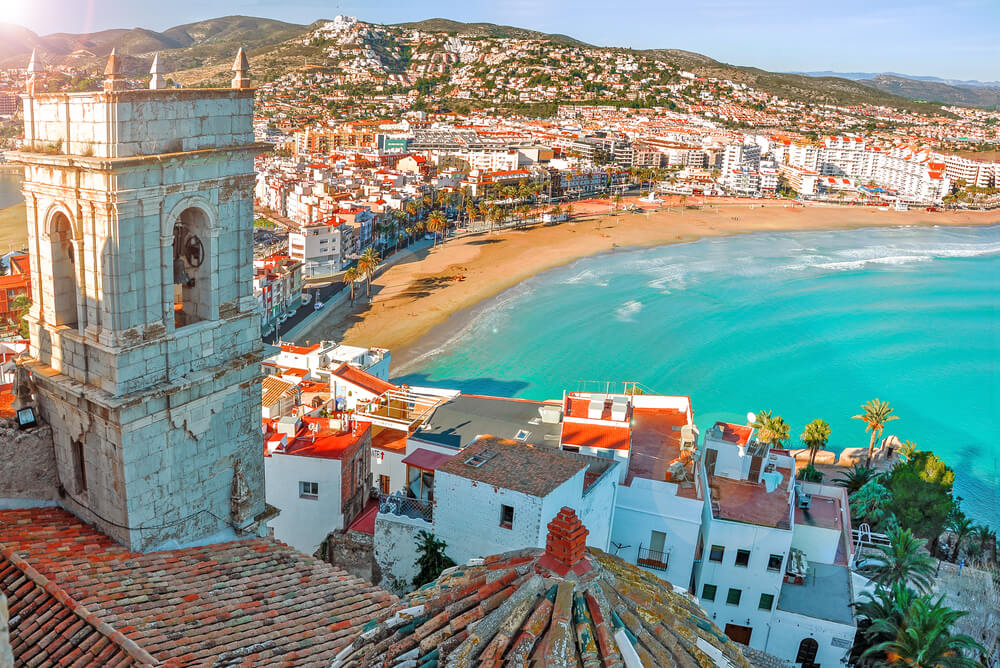 What do I do if I have an accident?
If there's an emergency, you should dial Spain's emergency number 112 or contact local police in a non-urgent case. Your travel insurer should also have a 24/7 emergency hotline for you to contact if you need assistance.
Make sure you contact your insurer within 24 hours of an incident and that you have supporting documentation (like a police report or receipts) on hand.
Remember that you also have some support from the Australian Government in the form of consulates and embassies if you need help.
Top travel tips for Spain
Plan ahead
As with most holidays, thorough planning is essential to ensuring you have the best time possible. Ensure your passport is up to date as many countries will not admit you if your passport is due to expire within six months of leaving that country.
Enjoy the culture respectfully
Spain is a cultural hub for arts, literature, music and food. There are many places to see and visit, but remember to do so with respect for the culture and its inhabitants. Avoid loud noises in your accommodation late at night, and while flushing the toilet is okay at night (unlike in Switzerland), please don't flush wet wipes as some Spanish officials advise against doing so.2
Keep aware of local rules and regulations
Before departing Australia, it can be smart to brush up on Spanish local laws and regulations. For example, you must carry your ID on you at all times, as police may ask to see it at any time and detain you if you cannot confirm your identity. It's also against the rules to photograph any military installations in Spain.
Get extra cover for any activities
If you're holidaying by the Spanish coast or on some of the Spanish isles, water activities are a must, but some might not be included in your insurance policy. Take note of any exclusions relating to water-based activities in your policy and consider adding adventure travel cover.
Explore and have fun
This is the most important one – having fun. The peace of mind that you'll get with travel insurance can enable you to relax more, knowing you're covered for whatever may be thrown your way.
Don't be afraid to get out and explore, either! While Barcelona, Seville and Madrid are popular destinations, there are lots of hidden gems. Close to Valencia, in Buñol, you'll find a yearly tomato-throwing contest; at the Canary Islands and the Balearic Islands, there are volcanic wonders to behold, before spending your last euros in Bilbao at Europe's largest indoor market.
Spain is a beautiful lush country, full of twists and turns and captivating surprises. Take the time to savour it like a fine wine.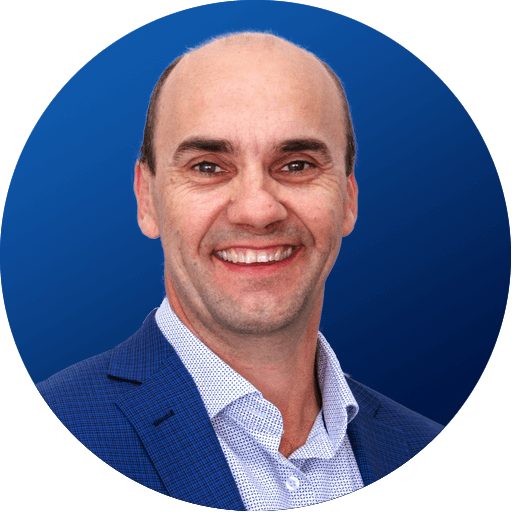 Top travel insurance tips for Spain from our insurance expert, Stephen Zeller
While many insurers are providing cover for certain COVID-19 related losses, in most cases you will need to purchase their top-tier or comprehensive cover for COVID-19 to be included. Look for the COVID-19 icon when you compare products.
Compare and purchase comprehensive travel insurance as soon as you make a booking and pay any deposits to ensure you have cancellation cover from the start should you need to cancel your trip.
Decide what cover is needed for your trip – whether it be coverage for medical expenses, cancellation fees, rental vehicle excess or optional cover for cruises or adventurous activities. Be sure to pick an appropriate policy that provides the appropriate level of protection you require.
If you have any pre-existing medical conditions, search for products that allow you to declare these conditions as part of your application to your chosen insurer. That way, you can ensure you have the cover you need and there are no surprises if you're injured or become ill.
Don't leave your possessions unattended in a public place as bag snatching, pickpocketing and theft from cars is common in the larger cities; Barcelona in particular has a serious petty crime problem. Take precautions, especially at beaches, tourists spots and on public transport.
Compare and travel today
While you're no doubt keen to take off on your Spanish holiday, don't forget about your travel insurance! With our free comparison service, you can compare multiple quotes side-by-side and weigh up costs, inclusions and features.
If you're considering a holiday elsewhere, check out our guide to travel cover for other destinations.