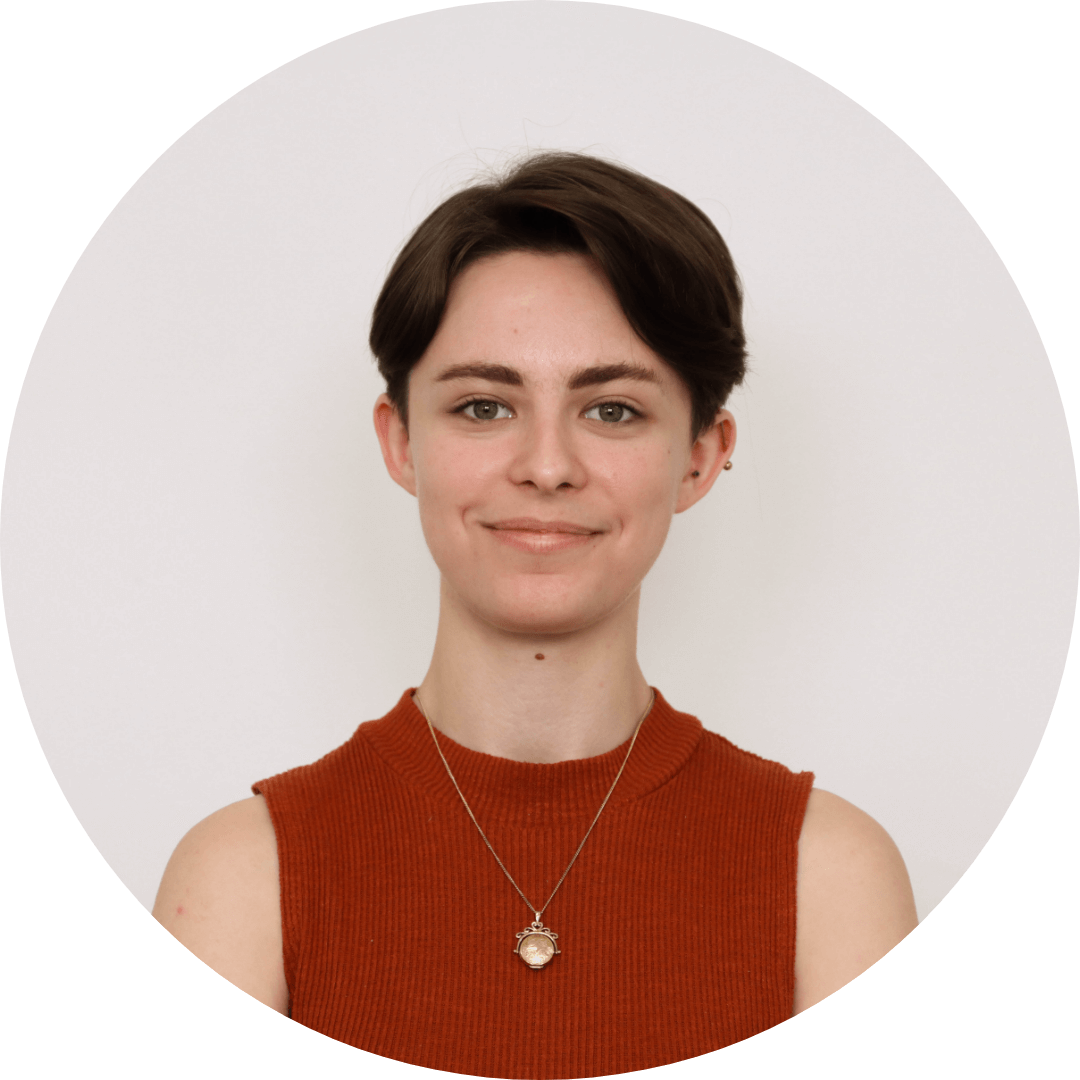 Written by Tiana Lee-Collins
Reviewed by Adrian Taylor
Last updated 09/10/2023
Why take out travel insurance for the UK?
Travel insurance is always a good idea, and it can help financially cover unexpected situations that disrupt your trip. If you're still not convinced, here are a few ways travel insurance may benefit you:
Medicare and private health insurance aren't available overseas; however, unlike an RCHA travel insurance may help cover the costs of medical emergencies as well as some medications, emergency dental care, repatriation and more.
If bad weather delays your flights or causes you to miss out on pre-booked accommodation or tours, you may be reimbursed for some of the costs.
Most policies come with 24/7 global emergency assistance in case you need support while you're overseas and in a different time zone.
Choosing travel insurance for the UK
Before you choose a travel insurance policy, consider what cover is important to you. To help make sure you're selecting a suitable policy, consider the following:
If you're planning on taking part in risky activities, you should consider taking out ski and snowboarding cover or an adventure activities add-on, depending on your itinerary, to make sure you have the cover you need.
Renting a car can be a great way to get around the UK, but it's a good idea to have rental car excess cover in case your hire car is damaged or stolen during your journey.
If you want to understand exactly what's included in your policy and its exclusions, limits and sub-limits, you should read the Product Disclosure Statement (PDS) of your policy. For information on whether the policy is suitable for your needs, consider reading the Target Market Determination (TMD).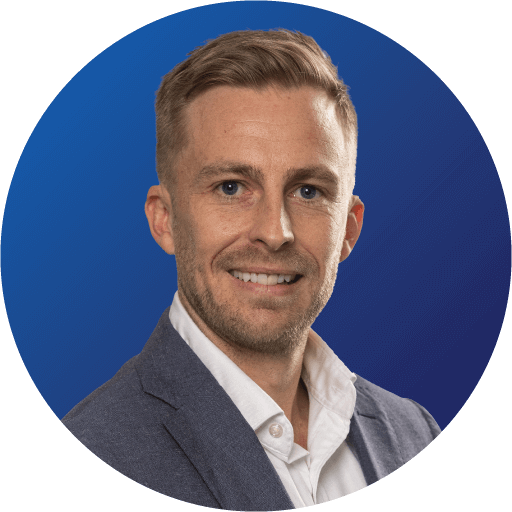 Expert tips for choosing the right travel insurance for the UK
Our General Manager of General Insurance, Adrian Taylor, has some top tips for helping you choose a travel insurance policy for your trip.
Declare your pre-existing conditions
Always declare any pre-existing medical conditions when you take out travel insurance to check whether your medical condition will be covered under your policy. This also helps avoid unpleasant financial surprises if you're injured or become ill while travelling and have your claim rejected.
Consider what you want cover for
When thinking about insurance for the UK, consider the cover you need. Comprehensive cover may offer things like medical expenses, cancellation fees, luggage and rental vehicle excess, which are important benefits to include in your policy. You may also be covered in the event of a natural disaster, pandemic or crisis, but this depends on whether travel warnings were in place before you purchased cover.
Annual cover may suit frequent travellers
If you plan to travel several times a year, you may find greater value in purchasing an annual multi-trip policy. This type of travel insurance can cover all your trips for a full year, up to the maximum trip limit of your policy.
All about travel insurance for the UK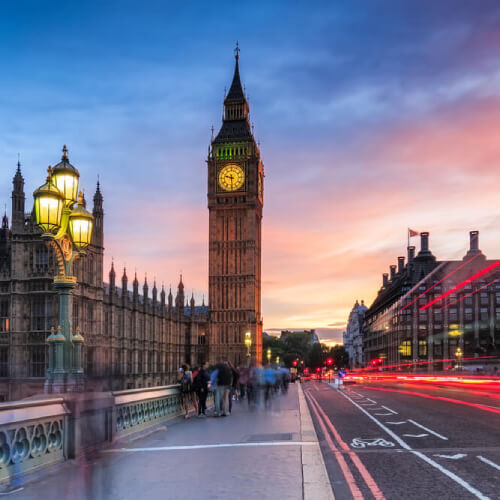 Do I need travel insurance for the UK?
Anyone planning to travel should consider travel insurance. No matter your destination, travel insurance helps you maintain peace of mind on your trip knowing you're covered if things go wrong.
The UK is packed full of pleasures, but that doesn't mean you don't need to be prepared for unexpected travel disruptions. In the event of unforeseen mishaps, travel insurance could help keep you from paying for these interruptions out of pocket.
From medical treatment in an emergency to personal liability expenses if you, additional emergency travel expenses due to flight delays or trip cancellation cover if you need to cancel your trip due to an unforeseen circumstance; no trip is complete without this essential travel protection.
Can travel insurance for the UK cover multiple countries or long trips?
Getting insured for a trip to multiple destinations shouldn't be too different than doing so for a single trip. Some insurers bundle in multiple countries anyway, and even entire continents. However, most will insist you commence cover while you're still in Australia, so check which countries your policy covers you for before you leave.
If you plan on staying overseas for longer than a few weeks, consider long-term travel insurance.
What if I plan to work in the UK?
You may wish to do a working holiday in the UK. If this is the case, you may want a travel insurance policy that spans a longer period and covers working.
Read through the policy wording of your PDS to understand the specifics of your cover. Remember to check whether or not your medical cover will pay claims relating to workplace injuries. In addition, check that you understand what cover is included for Australians travelling and working overseas. You'll also need to apply for a working holiday visa to enter the UK if you plan to work.
Inclusions and exclusions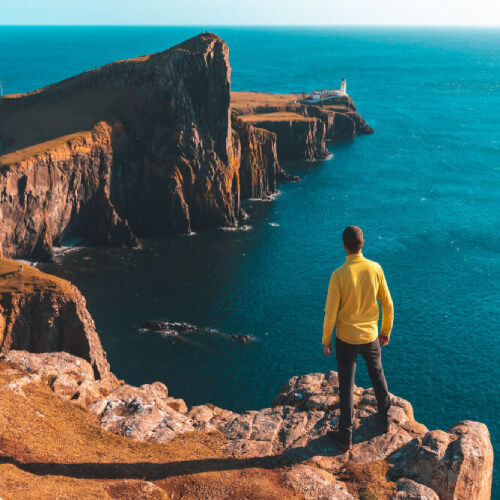 What should your travel insurance for the UK include?
Even before you take off on your adventure, your travel cover could be taking care of you. One of the great things about having a travel insurance provider with higher levels of cover is that they can help you get money back if illness or cancellations prevent you from departing in the first place.
Comprehensive travel insurance may help you recoup costs associated with those delays and cancellations, especially if you incur additional travel or accommodation expenses (provided you aren't compensated elsewhere).
Rental car excess cover
Driving in the UK is a form of transport you may need to rely on, but conditions on these roads vary greatly from Aussie ones.
The UK has a lot of vehicles operating in a small space, so it's important to be careful when driving through congested roads. With travel insurance, the rental car excess you would have to pay in the event of an accident or theft may be covered by your policy. Remember to always check the policy documents, including the PDS, to know exactly how you're covered.
Learn more about travelling with an Australian or international driver's licence here.
Coverage for medical costs
The UK and Australia do have a Reciprocal Health Care Agreement, through which Australians can access subsidised public healthcare when travelling in the UK. However, you won't be covered for everything, and you may still need to pay some medical expenses related to treatment.
With your travel insurance cover for your UK holiday, any medical costs (e.g. doctor and hospital fees, emergency transportation, prescription medication, evacuation or dental) may be taken care of. In the worst circumstances, it could even take care of repatriation costs, or expenses related to the accidental death of you or your travelling partner, depending on the type of cover you have.
Lost, stolen or damaged belongings
The UK is a reasonably safe place to travel; however, you should still take precautions no matter your travel destination. When possible, keep your travel documents and credit cards separately from your cash in the case of theft. If your belongings or valuables do get stolen, damaged or lost, your travel insurance policy could have you covered; just bear in mind that conditions and sub-limits may apply.
What does travel insurance for the UK exclude?
There are some events and circumstances in which your travel insurer won't pay out your claim. These exclusions may differ between policies and insurers, but here are some standard ones:
Unattended luggage. If your bags and belongings were stolen while left unattended (perhaps you left them on the pavement as you went to hail a black London cab), you may find your claim for their loss rejected by your insurer.
Intoxication. If you're injured while under the influence of drugs or alcohol, your insurer will likely reject your claim.
Skiing and snowboarding. If you're planning to go to the slopes, you won't be covered unless you have ski or winter sports cover. These policies are usually available as an optional extra for your insurance package.
Illegal or reckless activities. Your insurer may reject your claim for an incident in which you knowingly acted in a dangerous, illegal or reckless manner.
---