For such a (relatively) small nation, the United Kingdom (UK) is chock full of things to see and do. In the south, London epitomises the modern city, sporting endless activities and shopping. Plus, good company is just one pub away!
Venture north, past the Old City of York, and you'll arrive in Scotland. Prepare for food as wild as the cold, and just as tasty (seriously, haggis is worth trying). Next, fly west to Northern Ireland and fill in your time by exploring natural beauty the likes of which you've never seen.
That's just the beginning of a great trip, one that's worth protecting with insurance. We'll explain why travel insurance should be the first thing you 'pack', as well as why it's so valuable.
Do I need travel insurance for the UK?
The decision to purchase travel insurance is entirely up to you, based on your needs and budget. The UK is packed full of pleasures, but things can still go wrong. In the event of unforeseen mishaps, travel insurance could help pay for medical aid in an emergency, could pay you a cash benefit if your luggage is stolen, and more. No trip is complete without this essential protection!
Protection for your UK adventure
Even before you take off on your adventure, your travel cover could be taking care of you. One of the great things about travel insurance with higher levels of cover is that they can help you get money back if illness prevents you from departure in the first place.
Once you land in the 'old country', something you can always depend on is that the sky's usually going to be a bit grey. And some of the time – often in winter – the weather can disrupt services. The railway system across the country is typically exemplary, but if ice forms on the train tracks (for example), it could keep you from your destination and cost you big time.
UK Travel insurance may help you recoup costs associated with those delays and cancellations, especially if you incur additional travel or accommodation expenses (assuming you aren't compensated elsewhere).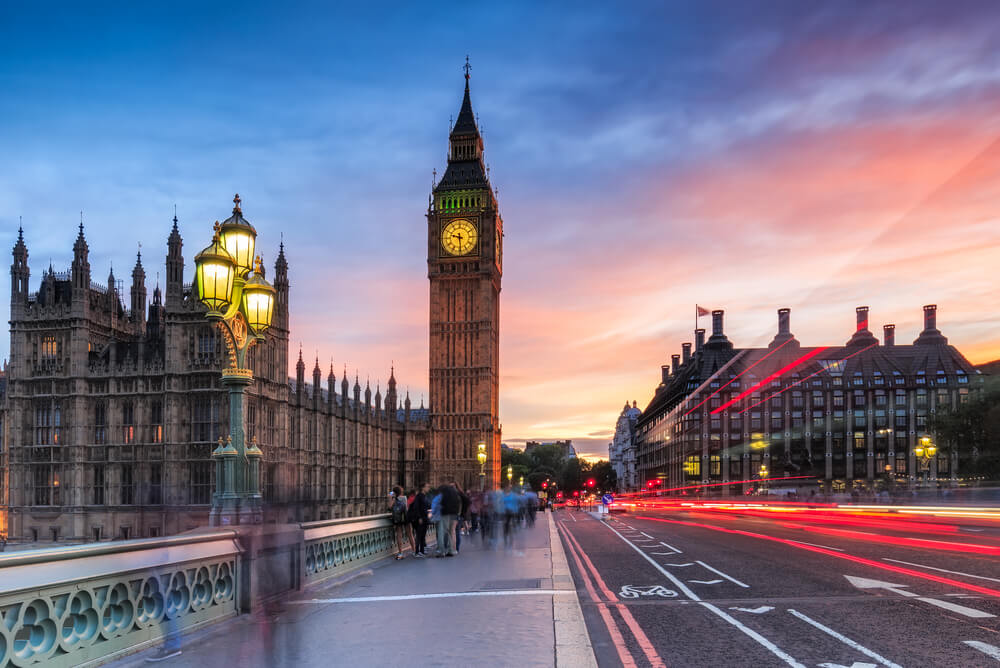 Staying safe on the roads
Driving in the UK is a form of transport you may need to rely on, but conditions on these roads vary greatly from Aussie ones.
For one, the UK has more cars than Australia. As of September 2020, there were 32.8 million licensed cars in the UK,1 whereas Australia only had 19.8 million registered motor vehicles as of January 2020.2 All those vehicles and Great Britain still fits into the state of Queensland seven times!
There are many vehicles operating in a small space, so be careful when driving through congested roads. With travel insurance, the rental car excess you would have to pay in the event of an accident or theft can be covered by your insurance. Remember to always check your policy's Product Disclosure Statement (PDS) to know exactly how you're covered.
Learn more about travelling with an Australian or international driver's licence here.
Coverage for medical costs
Your stay in the UK is likely to follow a traditional tourist route: shop in London, eat some pub food, drink some beers, track down a historical building, rinse/repeat. Partaking in these kinds of activities isn't exactly fraught with danger, but who knows – you could fall ill and miss out on a big part of your trip!
The UK and Australia do have a reciprocal health care agreement (RHCA), through which Australians can access subsidised public healthcare when travelling between these two countries. However, you won't be covered for everything, and you may still need to pay some expenses related to treatment.
At least with travel insurance for your UK holiday, any medical costs (e.g. emergency transportation, prescription medication, evacuation, dental) may be taken care of. In severe enough circumstances, it could even take care of the cost of returning you home, or expenses related to the accidental death of you or your travelling partner depending on your policy.
Lost, stolen, or damaged belongings
Ever lost a phone on vacation, your wallet, or (worst case scenario) your passport? It's no fun, and it could happen anywhere. Worse still is when these belongings are stolen. The UK is a fairly safe place to travel, even with kids and your grandmother in tow. However, precautions should be taken when you travel anywhere.
So, if your bag goes missing at Heathrow airport because someone at the airport misplaced it, your wallet gets stolen in a Glasgow pub, or your suitcase is damaged on a bus ride to Belfast, your travel insurance policy should have you covered, bear in mind, conditions and sub-limits apply. Always read your PDS to make sure you know exactly what you're covered for.
Can travel insurance cover multiple European countries, or long trips?
Getting insured for a trip involving multiple destinations shouldn't be drastically different than doing so for a single trip. Some insurers bundle in multiple countries anyway – maybe even entire continents!
However, many will insist you commence cover while you're still in Australia, so ask before you leave which countries your policy covers you for. Additionally, keep a close eye on Smartraveller for travel advisory warnings for any destinations you plan on visiting as this could affect your cover.
What if I plan to work in the UK?
You may wish to do a bit of work while you're in the UK, maybe to finance a slightly longer trip. If this is the case, simply track down a travel insurance policy that spans a longer period (which may cost you extra).
However, you should read through your Product Disclosure Statement (PDS) to find out whether or not it pays out claims that have resulted from workplace injuries. However, you should read through your Product Disclosure Statement (PDS) so that you understand the cover that is included for Australian's travelling and working overseas. You'll also need to apply for a visa to enter the UK if you plan to work.
UK travel insurance: exclusions and what to watch out for
There are some events and circumstances in which your travel insurer won't pay out your claim. These exclusions may differ between policies and providers, but here are some standard ones:
Top travel tips for the United Kingdom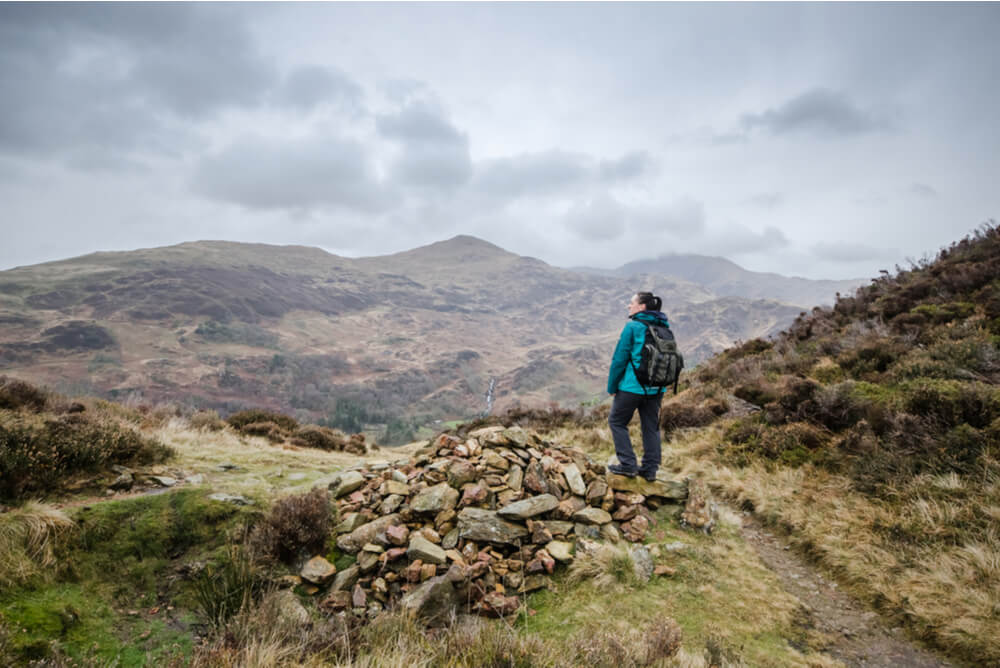 We forget, but Australia is a relatively young country compared to others. Take a trip to England, and you have hundreds of years of history to explore in every town (dating back to before the Roman Empire). Our biggest tip? Get comfortable with the idea you might miss a few things, and plan for as much as you can!
That said, we have a few great tips to help you out.
1. Check if you need a visa
If you are visiting the UK for less than six months as a tourist, then you may not need a visa to enter the country.3 Visitors to the UK who plan to work (either paid or unpaid), volunteer with a charity, get married, stay for longer than six months or are visiting for another purpose (other than tourism) will need a visa.
Planning on a working during your UK stay? Read up on our handy guide to working holidays.
2. Pack a power adaptor
Despite the familiarity between our countries, the UK's power outlets are different to Australia's, so you might want to pack a UK adaptor, or even a universal adaptor if you plan on visiting other countries as well.
3. Don't block traffic on the tube escalators
If you're planning to use the famous 'tube' subway, then make sure you stand on the right side of the escalators and walk (or run, depending on your schedule) on the left side; if you plant yourself in the middle of the escalator, be prepared to receive the ire of UK commuters!
4. You can use your Australian licence to drive in the UK
An open Australian driving licence can be used to drive a car or a motorcycle in the UK for up to 12 months.4 Just make sure you drive on the left (which is easy enough for Australians), and call 999 in an emergency for ambulance, fire and police.
5. Explore outside of London
While London is a big, busy exciting town bustling with history, there is still lots to see across the UK (with less crowded streets). Wales alone has over 100 castles. For those who love the outdoors, Scotland is famous for some of its beautiful peaks, mountain trails and the famous Loch Ness. For a relaxing day out full of charm why not visit the picturesque Medieval English villages in the Cotswolds or Stratford-upon-Avon?
All of the UK is coated in history and culture, offering visitors plenty to see and do outside of London.
Compare travel insurance for the United Kingdom
If you haven't sorted your travel insurance for your big trip to the UK, we can help you out. Simply head over to our travel insurance comparison service to search and compare travel insurance policies within minutes.
Learn more about travel insurance across different countries.