Greece is a country filled with wonder, riches and vibrant culture. It's the birthplace of democracy and the Olympics, home to spectacular ancient ruins and hosts pristine beaches and idyllic islands.
Whether you're heading to Greece to experience the food and culture, embark on a historical factfinding mission or to relax on one of the Greek islands, you no doubt want peace of mind and a stress-free trip. So, when organising your Greek getaway, travel insurance should be high on your list of things to organise.
Do I need travel insurance for Greece?
It's a good idea to take out travel insurance no matter which country you're travelling to – including Australia. You can never predict when an injury, illness or other incidents will disrupt your everyday life, let alone your holidays when you're supposed to be relaxing with your guard down.
If you're wondering whether travel insurance is worth it, ask yourself a few questions.
If you slip and break your ankle on a remote, Greek island, can you afford to pay for the airlift to a mainland hospital?
If your bag is snatched from your shoulder in the bustling Syntagma Square, who would you turn to for assistance with replacing the cash, cards, phones and passports inside?
If you were suddenly unable to go on your trip, due to an immediate family member's medical emergency, could you afford to lose the thousands you spent on booking flights, accommodation and tours?
Travel insurance can cover you for these events that can go wrong while on an overseas holiday, as well as many others. Not only that, but many providers also have 24/7, global emergency assistance helplines, so you'd never be without support.
What should my travel insurance policy for Greece include?
It's up to you to decide what kind of cover you need for your upcoming trip. However, here are a few things you might want to consider for your travel insurance for Greece.
Medical cover. If you need some kind of medical assistance while in Greece (whether it's a simple trip to a GP for a script or something more serious requiring hospitalisation), you'll have to foot the whole bill yourself – unless you have insurance. Furthermore, medical evacuation is another possible cost to be wary of, especially if you're in a rural area or on an island. It's a good idea to consider a travel insurance policy to cover these kinds of overseas emergency medical expenses.
Lost, stolen and damaged luggage. Petty crime, theft and pickpocketing are unfortunately common in tourist areas, particularly in central Athens and on the islands.1 Having a travel insurance policy with cover for stolen belongings can help ensure you aren't left badly out of pocket when these things happen.
Cruise cover. If you're taking a cruise around the islands, it's a good idea to consider adding cruise cover to your policy.
Water sports cover. Planning to sail around the islands, go snorkelling or do other water sports while in Greece? Check that your activities will be covered by your insurance and consider adding water sport or adventure activity cover to make sure you're properly insured.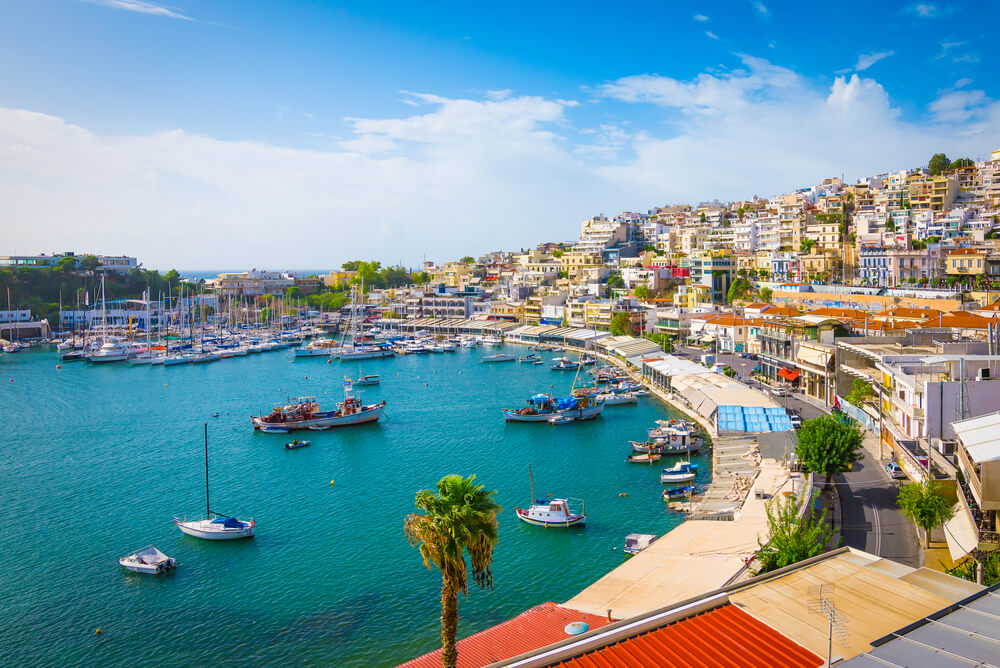 What isn't covered by travel insurance?
You also need to be aware of what your travel insurance doesn't cover. Some common exclusions include:
Intoxication. If you were under the influence of drugs or alcohol when an incident happened, you might find your claim rejected.
Unattended luggage. You might not be able to claim for lost or stolen luggage if it was unattended when it disappeared (i.e. leaving your suitcase on the footpath as you hail a taxi).
Pre-existing medical conditions. Providers may offer cover for certain listed or approved conditions, but not in all cases. It's essential you declare any medical conditions to your insurer when you apply for a policy, otherwise you might find yourself without cover for those conditions.
Intentional behaviour. If you deliberately act recklessly or dangerously, your claim for any resulting injury or loss will likely be rejected.
Breaking the law. It should go without saying, but you may not be able to claim for an incident in which you broke Greek laws.
Travelling against advice. The Australian Government issues travel warnings and advice for countries around the world. Some providers may refuse to cover travel to countries with certain levels of warning (e.g. level three or higher).
Check the Product Disclosure Statement (PDS) before purchasing a policy to be sure of what you are and aren't covered for.
Top tips for travelling to Greece
1. Take care when driving – or even walking
You'll need to have both your Australian driving licence and an International Driving Permit to be able to drive in Greece1 – but that's not the only thing you need to be aware of.
Greek roads can be hazardous due to poor conditions and the drivers themselves.1 Pedestrians aren't often given right of way, and vehicles will sometimes ignore traffic signals. Some intersections will have traffic police directing the flow of cars and pedestrians, and their instructions may contradict the lights. When this happens, always follow the directions of the officer.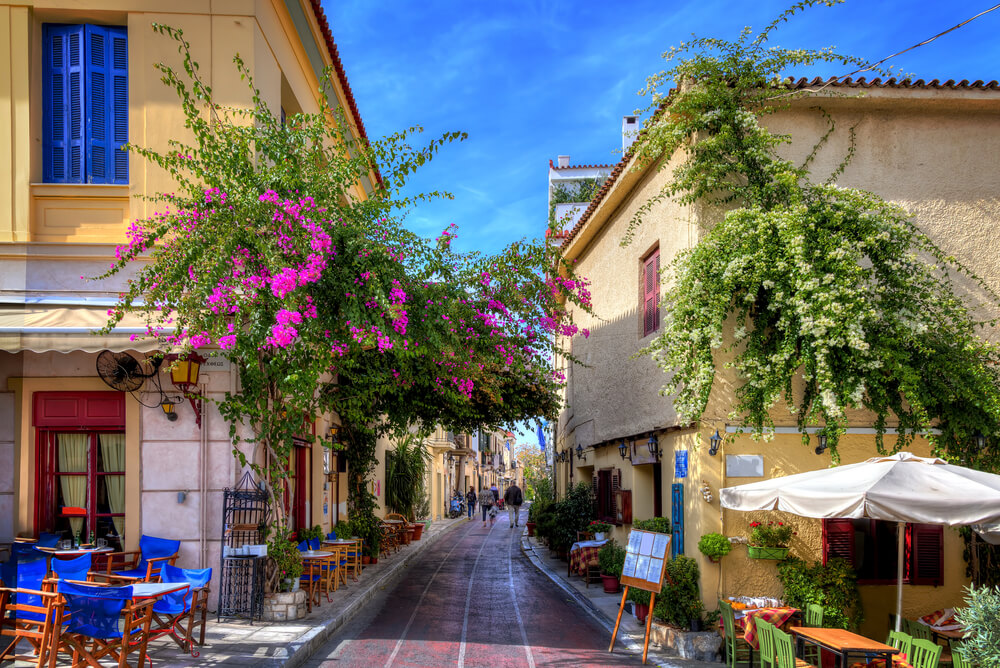 2. Be prepared for the tourist season
Greece's tourist season is May to October each year, and you can expect to encounter huge crowds in tourist places as well as at the ferry ports to the islands.1
Temperatures can also soar during this season,1 since the Northern Hemisphere is experiencing summer during this time. Unfortunately, this also means that bush and forest fires are also a common occurrence during the June-September period.
All this is just to say that you should be vigilant when surrounded by crowds, take care of your health on hot days and stay safe should an emergency unfold. The emergencies services phone number in Greece is 112, and the Tourist Police (for non-serious incidents) can be contacted on 1571.1
3. Keep some cash handy
The Euro is Greece's official currency, and you'll need to declare amounts of more than €10,000 (in all forms of money) when travelling between Greece and a non-European Union country.1
Tourists using most major international credit and debit cards aren't subject to the same daily ATM withdrawal limits as Greek citizens. However, some places (like smaller hotels, restaurants and shops) don't accept credit cards,2 so you should always keep some cash on you, just in case!
4. Check the travel advice before you leave
As we mentioned before, the Australian Government's Smartraveller website issues travel warnings and advice for nearly every country. Since some travel insurance providers don't cover travel to countries with specified levels of warning (e.g. level three warning or above), you should keep an eye on the Greece Smartraveller page in the weeks leading up to your departure. That way, you won't be caught unawares if the situation changes.
If you're travelling to multiple countries – say you're touring around Europe – make sure you check the advice for each country.
Frequently asked questions
Get covered for your Greek getaway
If you're heading off to the spectacular ocean views and stunning ancient architecture of Greece soon and haven't sorted your travel insurance, tick it off your list right now by using Compare the Market's TM travel insurance comparison service!
Our service lets you compare a range of policies side-by-side in just minutes and at no cost! If you see a policy you like, you can purchase it through us. Simples!