South Africa is a land of many wonders, both man-made and natural.. Venture anywhere near Kruger National Park to see the native wildlife in all its glory, then head to Boland, the wine-producing capital of Africa, for a touch of class. Or venture south into Cape Town and experience a coastal city bursting with activity.
There's plenty to see, eat and experience in a nation like South Africa. However, if you're going to journey across such a country, you should first consider taking out a travel insurance policy.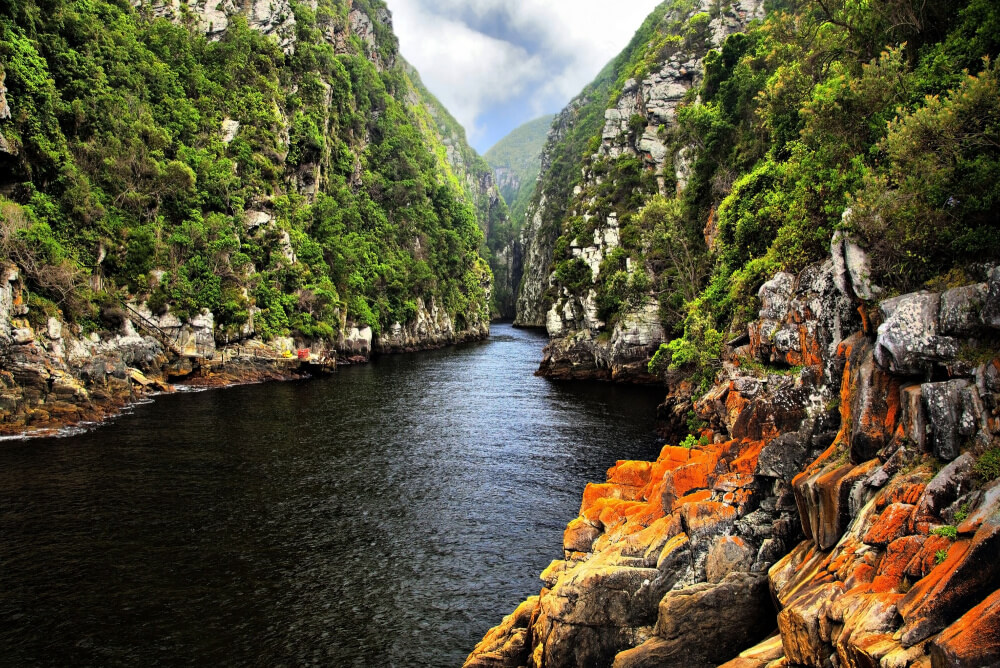 Do I need travel insurance for South Africa?
We recommend that every traveller consider travel insurance, regardless of their destination. South Africa can be a wonderous place where you can experience relaxing in style in Sun City or take a hair-raising guided tour through a safari. If all goes to plan, your trip could be the adventure of a lifetime; but what if it doesn't?
Without travel insurance, you may find yourself potentially paying thousands of dollars out of pocket should something go wrong. If you'd like cover for any accidents, illnesses, cancellations, delays, or any losses and damages you might encounter on your trip, travel insurance may be something you need.
This is why getting travel insurance for Africa is a crucial step of planning a holiday there. With the right policy, you could be covered for all those things and more, meaning you can fully focus on your trip knowing you're financially protected against the unexpected.
What should my travel insurance policy for South Africa include?
When on holiday, you want to live each day to the fullest. Whether you plan to kick-back by the pool or strap on your hiking boots, you might want to include a few key things in your cover when journeying to South Africa, for your peace of mind.
Medical cover and 24/7 assistance
It's a good idea to check whether the travel insurance you take out includes cover for medical expenses. Australia does not have a Reciprocal Health Care Agreement with South Africa, which means you will have to pay for any healthcare you require while travelling.
However, one good thing about getting travel insurance is that you may be financially covered for things like the common flu, malaria or even something more serious like a broken arm. Hospital fees, medical evacuations and more can be covered by a travel insurance policy, all of which can be expensive to pay yourself.
South African public hospitals may treat overseas visitors for free; however, the standard of medical care may not be equivalent to what you'd expect in an Australian hospital. Private hospitals generally have better-quality medical care but will often want up-front payment, which can be expensive without travel insurance to cover you.1
To ensure you're adequately covered for a high level of medical care without potentially paying thousands out of pocket, you should consider a comprehensive travel insurance policy. This top-level cover includes emergency assistance, medical emergencies, medication, hospital fees and repatriation.
Travel delay and cancellation cover
When you're heading overseas, you'll probably want to see of much as the country as possible – which means a lot of travelling. However, South Africa is known to have rolling blackouts that can affect traffic lights and cause travel delays or cancellations.
You may plan to fly to Johannesburg from Cape Town, only to find road closures cause delays and you miss your flight, disrupting your travel plans. Your comprehensive travel insurance cover may be able to provide assistance, such as paying for an extra night's accommodation until you can catch the next flight. Or, if unforeseen circumstances cause you to need to cancel some or all of your trip, your international travel insurance may be able to reimburse you for flights and accommodation.


Adventure cover
If you like adventure, South Africa can be a great holiday destination; it has incredible wildlife that you can experience up close by embarking on safari tours.
And the adventures don't stop there. Maybe you're planning to:
Climb the Drakensberg peaks and soak in the scenery
Try white water rafting on South Africa's longest river, Oranjerivier (Orange River)
Dive with great whites off the coast of Cape Town
Jump off the world's highest commercial bridge bungee in South Africa's Garden Route
Ride an ostrich (yes, you can really do this).
Some policies will have a list of covered adventure activities, while others may specifically exclude losses from a range of such activities. You should check that your travel policy covers the sports and experiences you're planning to participate in by reviewing the Product Disclosure Statement (PDS) before purchasing your cover.
If you're participating in activities that aren't covered by general travel insurance, consider purchasing an adventure cover add-on. This add-on may cover you for these more dangerous activities that aren't included in standard insurance. As policy inclusions differ from insurer to insurer, remember to check out the PDS to know precisely what you are and aren't covered for.
Exclusions in South Africa travel insurance
Of course, travel insurance won't cover every possible thing that can happen on your trip, which is why it's important that you read and fully understand all the inclusions and exclusions of your policy outlined in the PDS.
Here are a few standard exclusions that you might find on your policy: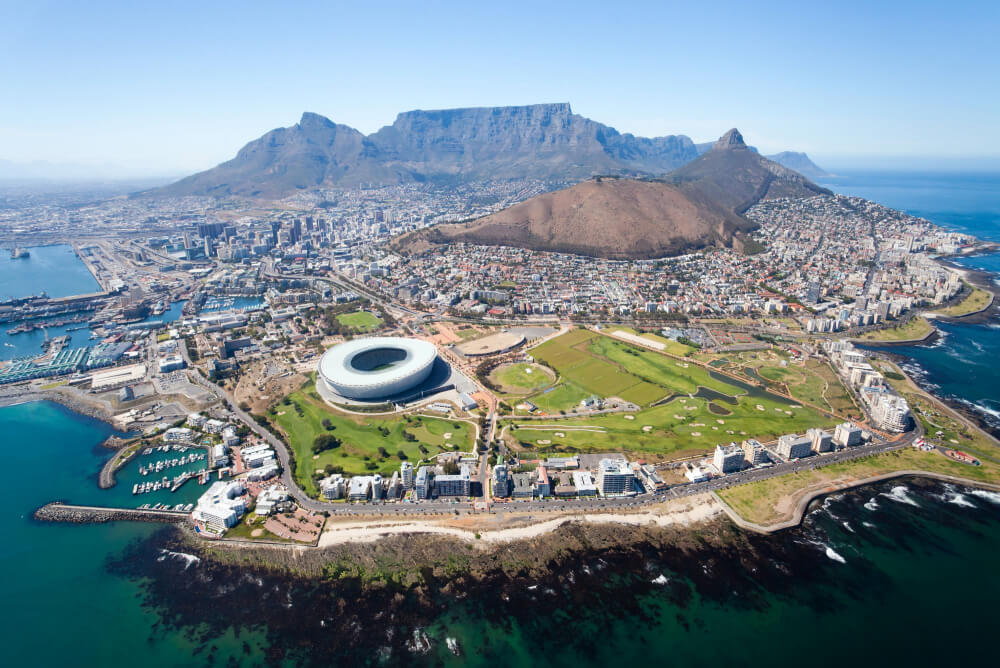 Top travel hacks for South Africa
1. Be aware and cautious when driving
South Africa doesn't require travellers to have an international driver's license to rent a vehicle; just an Australian license. However, there are some things to remember before you jump in the driver's seat:
Do not stop to feed any wild animals.
Carry extra fuel and drinking water with you, as petrol stations are scarce the further away you are from populated areas.
Always lock up your vehicle, leaving nothing inside the car that can be spotted from outside.
Drunk drivers and road hazards are common, so stay alert when driving, especially at night.
Be aware of potential car-jackings and theft at night, in busy intersections and on main roads. Keep all doors locked even when you're driving.
If you're involved in a car accident, your rental car excess may be covered by your travel insurance, depending on your policy.
2. Consider your health before you leave
According to Smartraveller, you may need to show a yellow fever vaccination certificate before you enter South Africa if you're arriving from a yellow fever-endemic country.1 Malaria and cholera are common in some areas of South Africa, as are tuberculosis, hepatitis, measles, rabies, Rift Valley fever, bilharzia (schistosomiasis) and typhoid.
This is general advice, so be sure to ask your GP well in advance of your departure for up-to-date advice on which vaccinations and medications you may require. Failing to get inoculated may mean you cannot claim on your insurance.
Finally, be mindful that the rate of HIV/AIDS in South Africa is extremely high.
3. Avoiding theft, robbery and scams
There are a number of ways that criminals target tourists in South Africa,¹ but so long as you remain vigilant and exercise caution wherever you go, you should be fine. However, keep in mind that:
Violent crime typically increases at night. Never travel alone, and stick to crowded, well-lit areas.
There's no such thing as 'Tourist Police'. It's just criminals looking to steal your belongings and cash.
ATMs in busy locations may be targeted as ideal places to skim credit card Be wary of this by only using ATMs in controlled areas, like banks, rather than out in the street.
Watch your drinks. Criminals have been known to spike beverages and then rob incapacitated individuals.
Don't wear a lot of jewellery. It's also a good idea to not display your phones, handbags or other valuable
If you're worried about the cost of replacing your belongings, travel insurance is a smart idea. Provided you took as much care as possible to keep your things safe, you may be able to claim back their value if they're stolen, lost or destroyed.
4. Check visa requirements before you go
Visitors to South Africa who come for tourism and stay less than 90 days may enter the country without a visa; all other types of visitors will need one.¹ However, if you overstay your visa, you may be declared 'undesirable', and you won't be allowed to re-enter South Africa for anywhere between one and five years.