China is truly a land of extremes. You have the breathtaking space-age style of Shanghai, the constant bustle of Hong Kong and then the natural beauty of the Li River and Yellow Mountains. This country has the largest population of any in the world, and each region is truly like a country of its own.
Because of this, you need to account for every situation on your travels, so let's take a closer look at how travel insurance can protect you against the unexpected.
Do I need travel insurance for China?
The question you should ask yourself is whether you can afford to travel anywhere without travel insurance, because trouble has a habit of striking when you least expect it! What if you break your ankle climbing the Great Wall of China, lose your passport in transit or your flight home gets cancelled due to bad weather? You could be hundreds of dollars out of pocket in medical bills and other expenses.
Travel insurance is specifically designed to provide financial protection against things going wrong, so you can enjoy your trip when things go right. You can't put a price on peace of mind!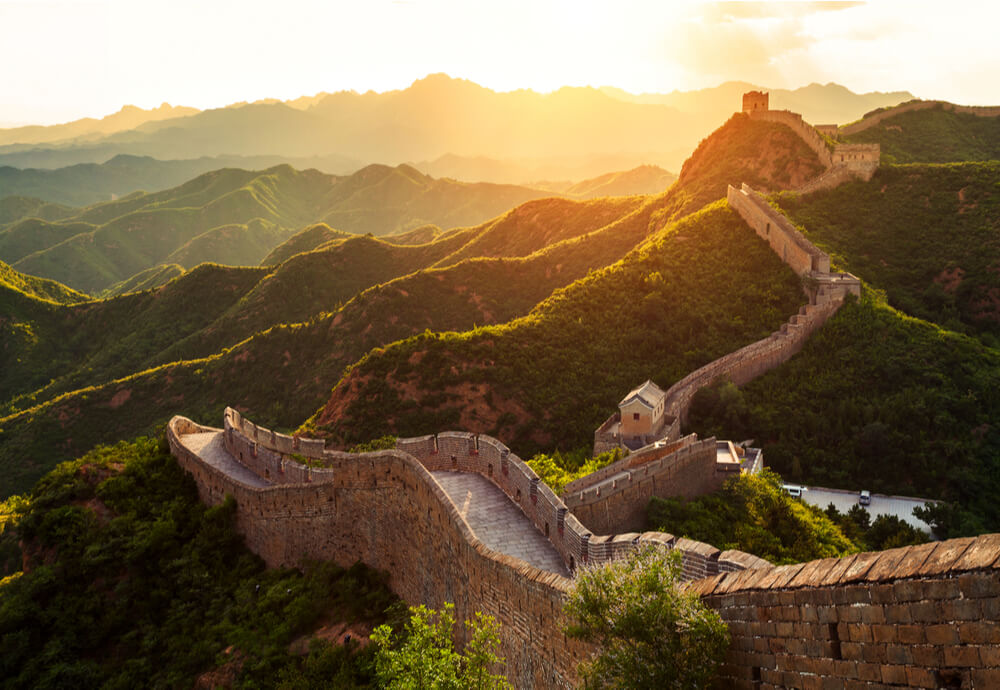 Here are a few key reasons why you should get cover for your trip to China.
Medical expenses
If you require healthcare services while in China, you'll be grateful to have a travel insurance policy to shoulder the cost, especially if you need medical evacuation (which can cost thousands of dollars upfront).
While hospitals in major cities sometimes have departments specifically for foreigners, you may struggle to find English-speaking doctors and nurses in rural areas, and medical care in those areas may be less than adequate.1
You should be aware of the health risks in China, which can include:
Japanese encephalitis;
avian influenza, or 'bird flu';
malaria;
rabies; and
hand, foot and mouth disease.1
You may want to consider getting vaccinations before you travel. Consult a doctor or visit a travel health clinic a month before departure for the most up-to-date information.
Driving
Roads in China are notoriously busy and can be in poor condition,1 which could increase your likelihood of getting into a car accident. If this happens, your rental car company would typically charge you an excess to cover the cost of repairs.
Travel insurance can help pay for this excess if your rental car is damaged or stolen, although this will depend on your level of cover.
Before you drive in China, you'll need a Chinese driving license; mainland Chinese authorities don't accept international Driving Permits and foreign licenses.1 If you're only going to China for less than 90 days but still want to drive, you might be eligible for a provisional license. Make sure you also check licensing requirements if you hire a car.
Theft and loss of belongings
The risk of theft in China is the same as in any other bustling country. This means that getting your mobile phone nicked on the train by an opportunistic pickpocket isn't improbable, and neither is the likelihood of losing your suitcase in transit. That's where travel insurance comes in; it could cover your luggage and personal belongings from theft, damage and loss.
Keep in mind that you should always keep your passport on you in case you're asked by authorities to present it. However, passers-by then have a chance to snatch your passport, so be on your guard and keep this document out of sight whenever possible.
Cancellations and cost of delays
Despite the increased capacity at Chinese airports, flight delays are getting worse, according to the Civil Aviation Administration of China, with data revealing that the average length of domestic flight delays increased to 24 minutes in 2017.2
This means that you could miss your connecting flight from Beijing to Hong Kong and have to fork out to stay in a hotel near the airport overnight to catch the next available flight. Travel insurance can provide financial protection for trip cancellations or delays (up to a monetary limit).