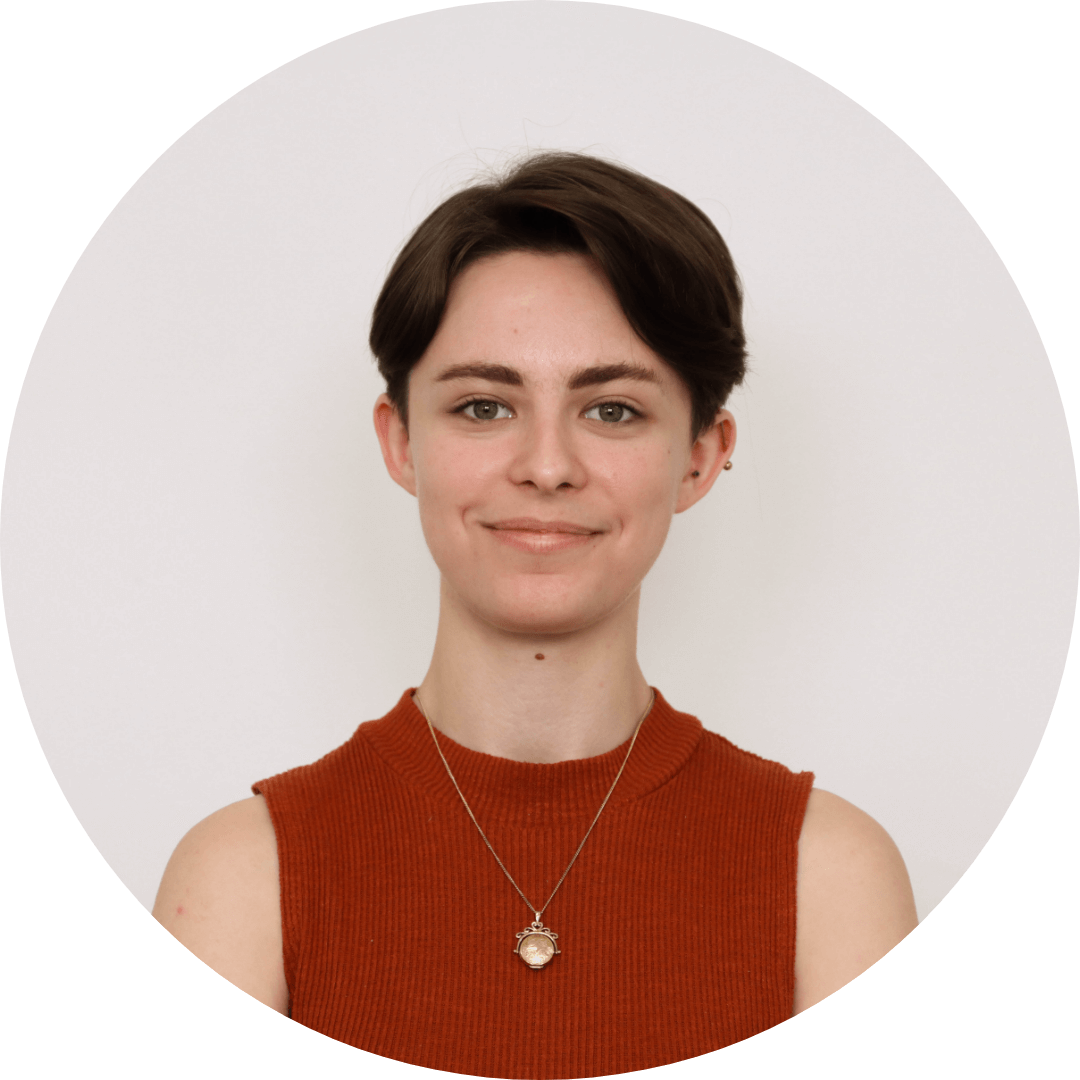 Written by Tiana Lee-Collins
Reviewed by Adrian Taylor
Last updated 18/09/2023
Why take out travel insurance for Thailand?
Preparing against the unexpected can help compensate you in the event your trip doesn't go to plan. If you're interested in taking out travel insurance for Thailand, consider these benefits:
It can provide financial protection when things go wrong on your trip, including injuries, illnesses, delays and more.
Petty theft, such as pickpocketing, is common in Thailand. Your travel insurance cover can reimburse you for the cost of your stolen or damaged items.
If a natural disaster occurs, you may be covered for cancellations or rescheduling your journey.
Choosing cover for your trip to Thailand
The type of cover you need will depend on a number of factors, including your health, age, where you're travelling to and what you plan to do while on holiday. Before choosing travel insurance for Thailand, consider the following: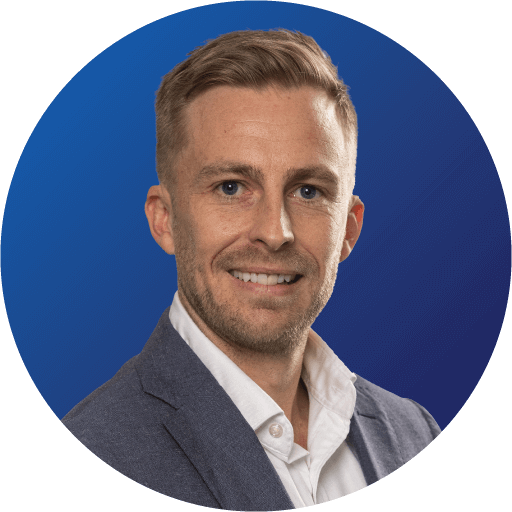 Expert tips for choosing the right travel insurance for Thailand
Our travel expert, Adrian Taylor, has the inside knowledge for you on choosing a suitable travel insurance policy your you trip to Thailand.
Get protection against illness and injuries
Drinking unfiltered water – even ice cubes – can cause you to fall ill and food poisoning is common. In that case, it's important to have medical cover to financially protect you against illness or injuries while overseas. Also, be sure to only visit reputable medical providers when seeking medical care.
Get cover for your pre-existing conditions
Air pollution in Thailand can be a serious problem. If you have asthma or a similar condition, make sure your pre-existing medical conditions are covered before travelling.
Consider COVID-19 cover
Many insurers now provide protection against COVID-19 related losses, but you'll typically need to purchase a comprehensive policy for COVID-19 cover to be included. Look for the COVID-19 icon when you compare products on our website.
About travel insurance for Thailand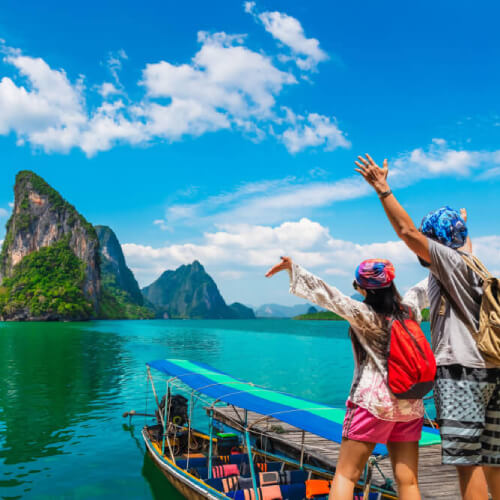 Do I need travel insurance for Thailand?
It can be a wise idea to buy travel insurance, especially for Thailand, which had the highest number of consular assistance cases in the 2021-2022 period.1 According to the Consular State of Play, there were 695 consular cases in Thailand, with 255 of them being for hospitalisations and illnesses.
If one country in Southeast Asia isn't enough for you and you want to visit Singapore, Malaysia, Vietnam and more, you can visit all and more and still be covered under one policy – either a single or annual multi-trip policy.
What can travel insurance cover in Thailand?
Here are six common situations you may need to claim for when overseas in Thailand. Every insurer and policy is different, so read the limits, sub-limits and exclusions in your PDS before taking out insurance.
A comprehensive travel insurance policy could cover you for:
Cutting your trip short
Something may happen on your trip or back home that forces you to abandon your holiday. If this is the case, your insurer may cover the journey back home and other related trip cancellation and amendment fees.
Here are some examples of where you could be covered:
You or a travelling partner requires repatriation or emergency medical evacuation due to a serious medical condition
A family member's illness or death requires you to fly back immediately
Your home in Australia is severely damaged
Theft or damage of luggage and cash
If your belongings are stolen, damaged or lost, you may be able to make a claim provided you report the incident as soon as possible, preferably within 24 hours, to your insurer and the local police. Many insurance policies will also cover the cost of replacing travel documents such as lost passports or visas.
Medical expenses and emergency assistance
Australia has no Reciprocal Health Care Agreement (RHCA) with Thailand. This means you can't access subsidised emergency healthcare in this country. However, your travel policy may be able to ensure you receive medical treatment for urgent health conditions without having to worry about the costs.
If a tragedy occurs overseas, your travel insurance policy could also provide compensation if you suffer permanent disability, or pay this money to your family in the event of your accidental death. Without travel insurance, any medical costs you incur overseas have to be paid out of pocket.
Travel delays and amendments
If you're delayed and miss something important on your itinerary, your policy may cover the lost deposits, cancellation fees and other similar expenses.
Natural disasters can also strike at any time. You may be covered for any cancellation fees relating to a natural disaster in Thailand, so it's a good idea to make sure you read the PDS to understand the cover that is included in case of a natural disaster.
Adventure activities
Your travel insurer may not automatically cover you for adventure activities like scuba diving, trekking or kayaking, which are popular in Thailand. However, many insurers offer this cover as an optional extra you can purchase to add to your policy.
What does travel insurance for Thailand exclude?
Several factors may influence your ability to claim on your insurance, such as your actions while on the trip or your health status before taking out your policy. These are called exclusions.
Be on the lookout for these standard exclusions when choosing a travel insurance plan, including:
Excluded activities. If you want to go motorcycling or scuba diving, you'll need to check that your policy will cover these kinds of activities or purchase them as extras, otherwise you risk not being able to claim.
Unattended belongings. If you've left your belongings unattended, your policy may not cover any loss or damage that happens to them. In fact, some insurers won't cover the theft of certain items if left in a motor vehicle. As a rule, keep an eye on your belongings at all times, and consider using hotel safes.
Pre-existing medical conditions. Although some insurers may cover a wide range of conditions, travel insurance doesn't typically cover pre-existing conditions. If you have a pre-existing condition, disclose it to your insurer to see if they will cover you (sometimes for an extra cost). The same is true if you were to fall ill because you failed to get the proper vaccinations before you left.
Accidents while under the influence. You are unlikely to be covered if you suffer a loss while you were intoxicated or had taken drugs.
Illegal and reckless actions. If you act recklessly, dangerously or illegally, any related claims will not be met by your insurer.
Read the exclusions in your PDS carefully before taking out insurance.
Safety in Thailand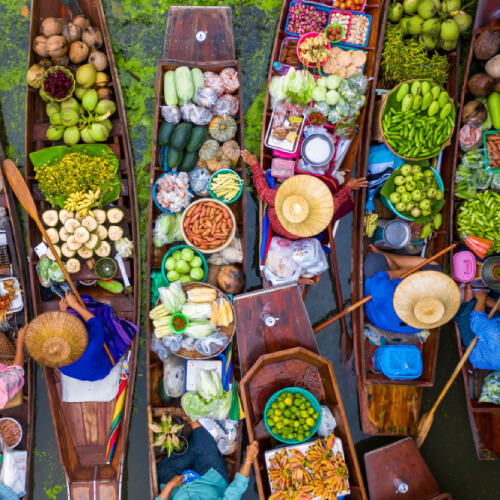 Is Thailand safe?
Generally speaking, Thailand can be a safe place to visit if you exercise some common sense. Although, you should always check for travel advice or warnings for your destination on Smartraveller before leaving home and while you're there.
Petty theft, such as pick-pocketing, is common in Thailand, especially in cheap accommodation and busy areas like markets. Keep valuables and personal effects locked up, safe and out of sight (e.g. hotel safes), and be constantly vigilant when in transit. When you go out, be aware that drink spiking is particularly common in the night-time entertainment zones in Bangkok, Pattaya and Phuket.
Driving in Thailand
You need a current Australian driver's licence to drive a car in Thailand and a motorcycle license to drive a motorbike or scooter. However, some rental car agencies may require an International Driving Permit (IDP) instead, which is effectively a translation of your original licence. You can apply for an IDP online.
You may have to pay an excess if you damage your hire car or are in an accident with your rental vehicle. However, your travel policy may look after (or contribute to) paying the excess, depending on your level of cover. However, this is for cars only, not two-wheeled vehicles.
Travel insurance also typically doesn't cover medical care if you get into an accident on your motorcycle, scooter or moped unless you have purchased an appropriate motorcycle and scooter add-on to your policy. However, your insurer will not cover any medical claims at all if you drive without a license or appropriate headgear and have an accident. This cover is especially important if you plan on riding around Bangkok or other Thai cities, as roads in Thailand are not for the faint of heart.
---
Want to know more about travel insurance?