Imagine yourself:
meandering down tropical canals
exploring immaculate rice paddies
canoeing in the shadows of towering limestone formations
savouring local delicacies.
Vietnam is alive with a rich culture and history that will leave you wanting more.
However, no matter how iron-clad your itinerary is, the unexpected can quickly derail your trip if you don't have the proper protection; this is where travel insurance can help. Below, we break down how travel insurance works and what you should look out for when taking out cover for Vietnam.
How does travel insurance work?
Despite your best efforts, it's impossible to control every element of your holiday away.
A suitable level of travel insurance can financially reimburse you for your losses if you were to, say, fall sick, become injured, miss your flight or lose your belongings – plus more!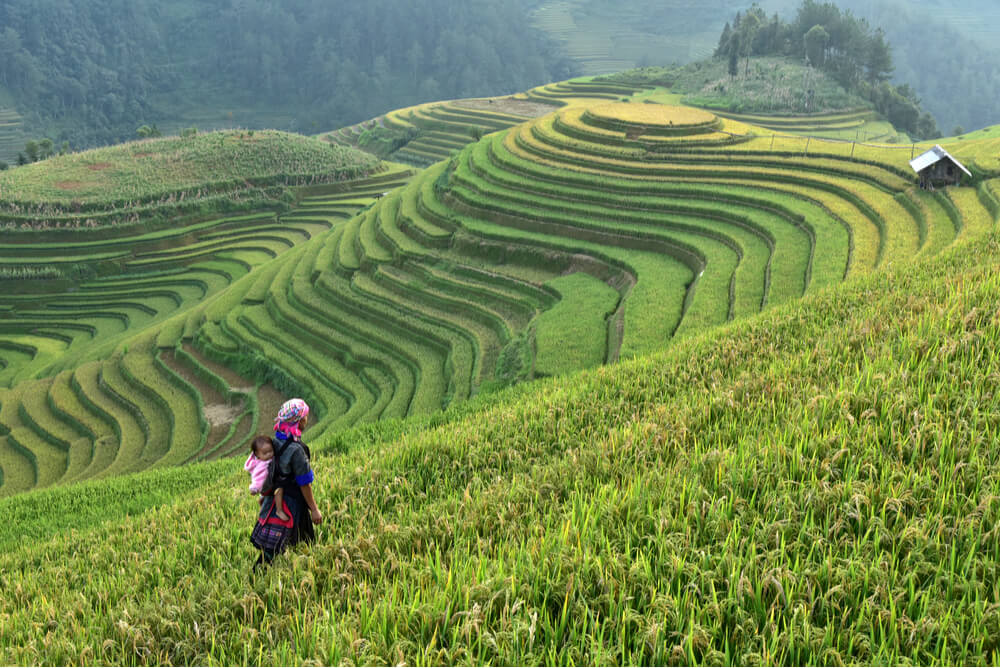 Do I need travel insurance for Vietnam?
While this destination teems with friendly locals and a stunning landscape, tourists aren't immune to accidents and crime in Vietnam. Travel insurance is therefore crucial in providing peace of mind and protection, should you run into trouble.
Let's take a closer look at how a suitable policy may help you on your travels.
Cover for medical costs
According to the Australian Government's Consular State of Play, Vietnam was the top third country for hospitalisation cases in 2018-19.1 It just goes to show that things go wrong during the holidays of many travelling Aussies!
A travel insurance policy can reimburse your medical costs if you become sick or injured while away (up to the limits of your policy). If you need to return home due to an illness or injury, a policy can even provide a level of cover for emergency evacuation.
Cover for theft and lost belongings
Petty theft is common in Vietnam, particularly in crowded streets where simply brushing up against an opportunistic thief can mean you lose your phone – or wallet.
Travel insurance can cover the costs of stolen or lost belongings – including luggage that goes missing in transit. Your insurer will cover these costs up to your policy's limit for belongings, so be sure you purchase a policy that effectively covers the gear you're taking.
Remember that you may need to take out cover for valuables at a higher premium.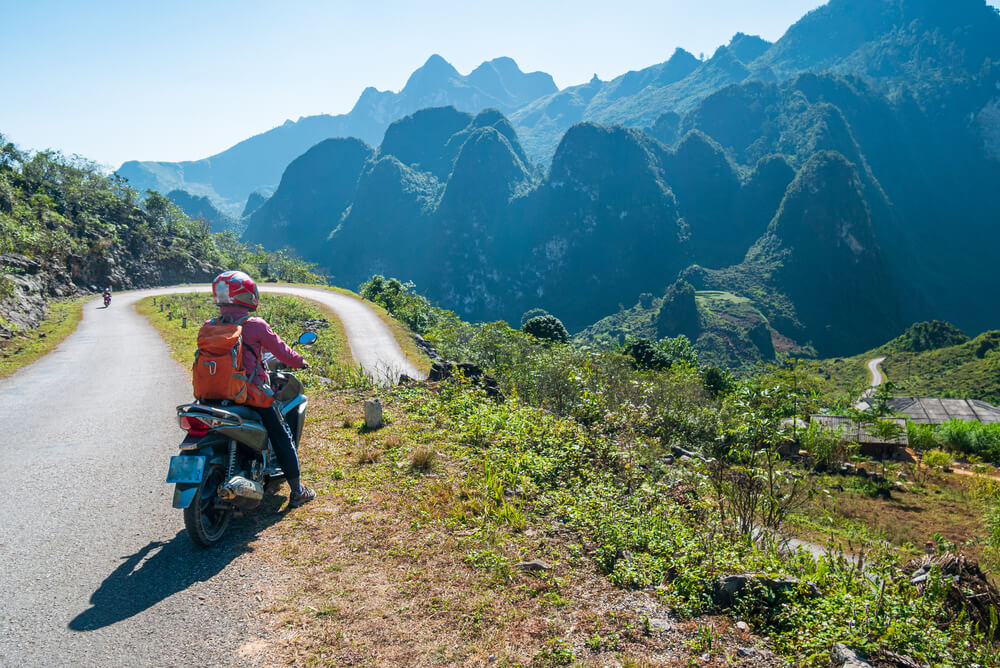 Cover for adventure sports and activities
When you visit Vietnam, you may want to travel like the locals do: weaving through traffic on a scooter, moped or motorbike. Some travel insurers may provide cover for these types of activities, while others may require you to purchase an add-on to your policy.
Of course, you'll need to hold the relevant driver's license, wear a helmet and – in some cases – only drive a moped or scooter with a certain engine capacity (e.g. 200cc or less). Otherwise, even with the correct level of cover, your insurer may reject your claim.
Many insurers can also cover other activities, like jet-skiing, watersports, cycling and other activities. Again, you'll likely need to take out cover for these activities as an add-on to your policy at additional expense. Learn more about cover for adventure sports and activities and riding motorbikes and scooters on your holidays if you're keen to experience more of what Vietnam has to offer.
Car rental excess
In Vietnam, travelling on the road is quite an experience. With vehicles of all sizes weaving in and out of traffic, the organised chaos can falter even the most confident drivers.
If you plan on driving around in Vietnam, we highly recommend looking for a policy that covers car rental excess.
You'll need to pay such an excess if you get into an accident; it helps the rental company cover the costs to repair or replace their vehicle. However, these costs can be in the thousands of dollars. As such, travel insurance can provide this cover without you dipping into your money.
Cover for certain natural disasters
Vietnam is known for its wild and unpredictable weather in the wet season (June to December). From typhoons in central and coastal regions to flooding, severe weather can disrupt your plans.
Travel insurers may provide a level of cover if inclement weather disrupts or halts your travels. However, you typically need to have purchased your travel insurance policy before any inclement weather events. If you hadn't, your insurer may not accept your claim.
Learn more about how insurers may respond to natural disasters.
N.B. Always read your policy's Product Disclosure Statement (PDS). This document outlines all terms and conditions, so you can understand when your insurer will and won't cover you.
Are you popping into nearby countries during your travels?
Be sure to tell your insurer that you need cover for other countries in Asia, so that you're protected on every leg of your adventure of a lifetime!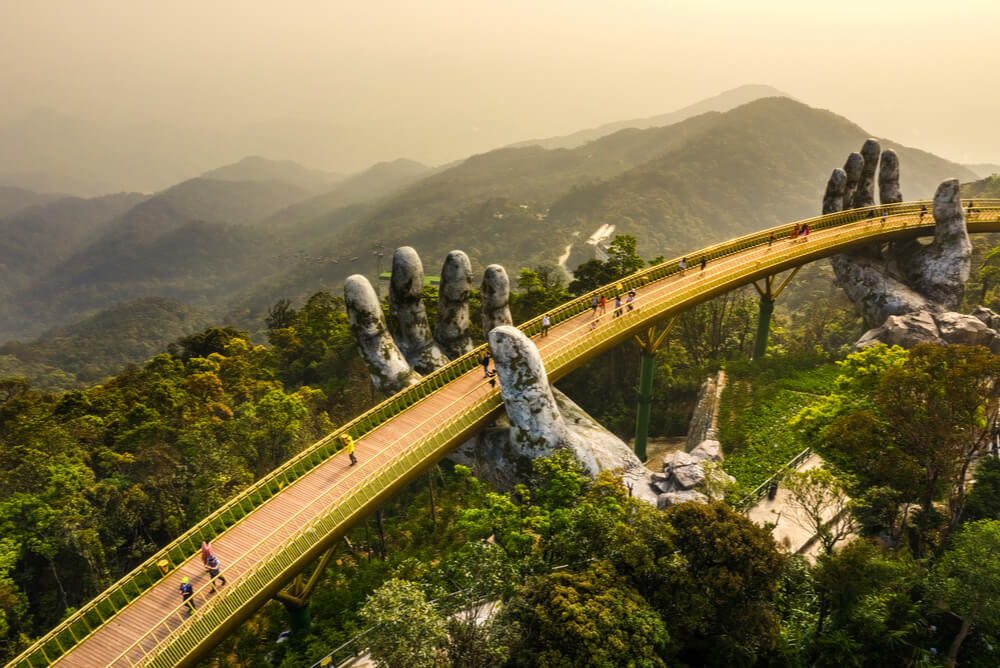 What are some travel insurance exclusions for Vietnam trips?
Travel insurers don't cover all activities and scenarios. An insurer may reject your claim if it arises from (but not limited to):
breaking local laws
being under the influence of drugs or alcohol
leaving your luggage unattended
taking out your policy after an event has occurred (e.g. a volcanic eruption)
pandemics and epidemics
pre-existing conditions.
If you do have a pre-existing medical condition, make sure you tell your insurer about them when you're taking out your policy. They may still cover you for a slightly increased premium. If you don't inform your insurer, they can reject any related claims.
Before purchasing your policy, it's vital that you read and understand its terms and conditions for all inclusions and exclusions. Learn more about travel insurance exclusions.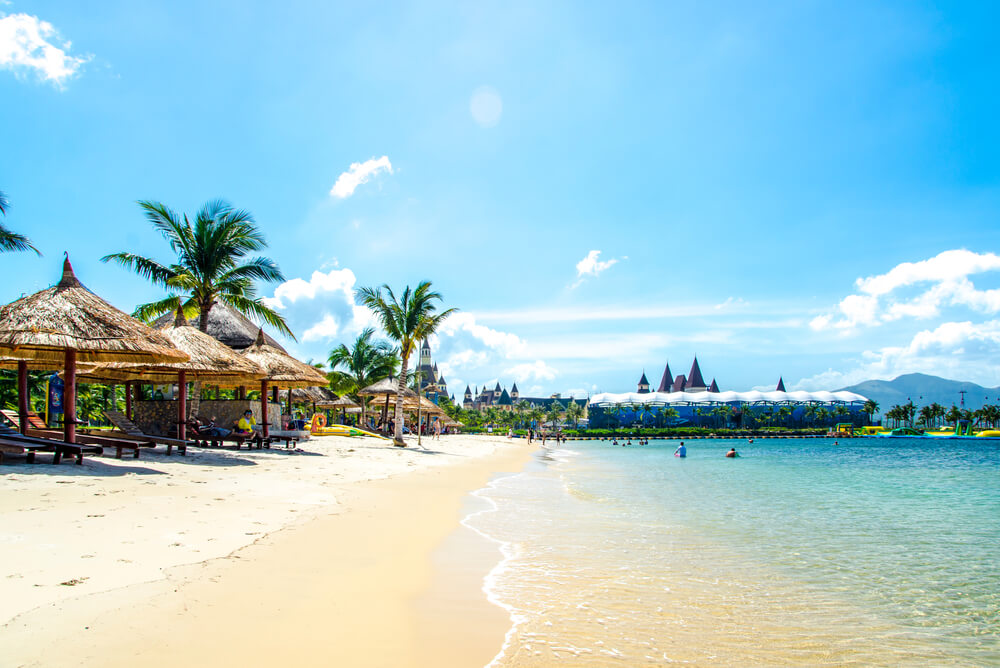 Six top tips when travelling to Vietnam
1.      Only drink fresh, bottled water
Vietnamese water isn't processed the same as it is in Australia, so drinking tap water can leave you seriously unwell. As such, be sure to buy plenty of fresh, bottled water from a corner store, avoid ice in your drinks, and only use bottled water when you brush your teeth. If you don't, you may see more of your hotel's bathroom than you would of Vietnam.
2.      Be mindful of street food preparation
While searching for street food, take a minute to have a good look at how the meals are prepared and stored. If raw or cooked meat is sitting in the sun, or if vegetables and fruit are washed with tap water, keep on walking.
Stalls that are busier won't often have food sitting out for longer periods of time. You may also like to stick to steaming hot dishes, like noodles or pho, as boiled water typically kills the more harmful bacteria.
3.      Be aware of your surroundings
Pickpockets are rife in Vietnam, especially in crowded streets. Even holding out your phone for a picture on the street could encourage the opportunistic thief to snatch it away as they ride past on their scooter.
Be sure to keep your money and cards in a secure, hidden money belt. Instead of dipping into this while in public, simply keep a small amount of cash accessible in another wallet. Thankfully, a suitable level of travel insurance can help protect the replacement cost of stolen money and other belongings.
4.      Pedestrian crossings mean nothing
Don't expect drivers to stop to let you cross the road. You'll never get anywhere!
If you need to cross the road, be sure to look both ways and, when there's a gap, walk out onto the road at a steady pace, waving your hand as you go. If you stop mid-way or walk too fast or too slow, drivers will find it difficult to navigate around you.
You may find it easier to cross with the locals to see how they tackle the traffic!
5.      Watch out for fraudulent taxi drivers
Illegitimate taxi drivers try to scam locals and tourists with high rates. To help avoid this, try to stick to Vinasun and Mai Linh taxi companies – these are two of the most reputable companies in the country.
When you hop into any cab, however, it's important you ensure the meter is running to avoid unfair rates. It's also a good idea to snap a picture of the driver's licence information (typically located on the dash), in case you leave something behind or need to make a complaint later.
6.      Get vaccinated and beware of other health risks
Before you leave for your trip to Vietnam, it's important that you get the appropriate vaccinations and health checks well in advance. Generally, travellers may require vaccinations for:
Japanese encephalitis
rabies
diphtheria
hepatitis
typhoid
tuberculosis
meningitis.
Other mosquito-borne illnesses, like malaria and zika virus, continue to be a risk to travellers; the latter can even cause congenital disabilities.
To find out more, visit Smartraveller, and talk to your doctor for individualised medical advice.
Compare travel insurance for Vietnam today
Before you leave for your life-changing holiday, be sure to pack a competitive level of travel insurance. Thanks to our handy comparison tool, you can easily weigh up policy options from some of Australia's biggest insurers.
Instead of visiting multiple websites, you can use our free service to compare policy:
premiums
features
excess options (excess is payable when you make a claim on your policy)
inclusions
exclusions.
Don't settle on the first quote you find. Find out why it pays to compare travel insurance for Vietnam today!