Malaysia, which translates to 'the land of the Malays,' is a popular travel destination in Southeast Asia. With a population of over 32 million,1 Malaysia is full of culture and breathtaking scenery.
However, Malaysia is not without its dangers, which is why we recommend travel insurance.
In this guide, we'll explore:
Why you should consider travel insurance for Malaysia
The types of adverse events or incidences that travel insurance protects you from
What travel insurance doesn't cover
Some travel tips to keep you extra safe and happy
Do I need travel insurance for Malaysia?
All travellers planning on international travel should consider buying travel insurance. The level of cover, however, depends on your individual circumstances, needs and budget. According to Smartraveller, Malaysia experiences wet and wild weather and petty crime, like smash-and-grab attacks and credit card fraud.2
That's why a travel insurance policy is a great thing to pack in your suitcase – even before your favourite holiday outfit.
The best way to enjoy Malaysia is with the peace of mind that travel insurance affords you. That can include cover for loss of belongings and cash from theft, cancellations, delays, medical treatment and other potentially expensive travel inconveniences. Put simply, a travel insurance policy can be a financial safety net.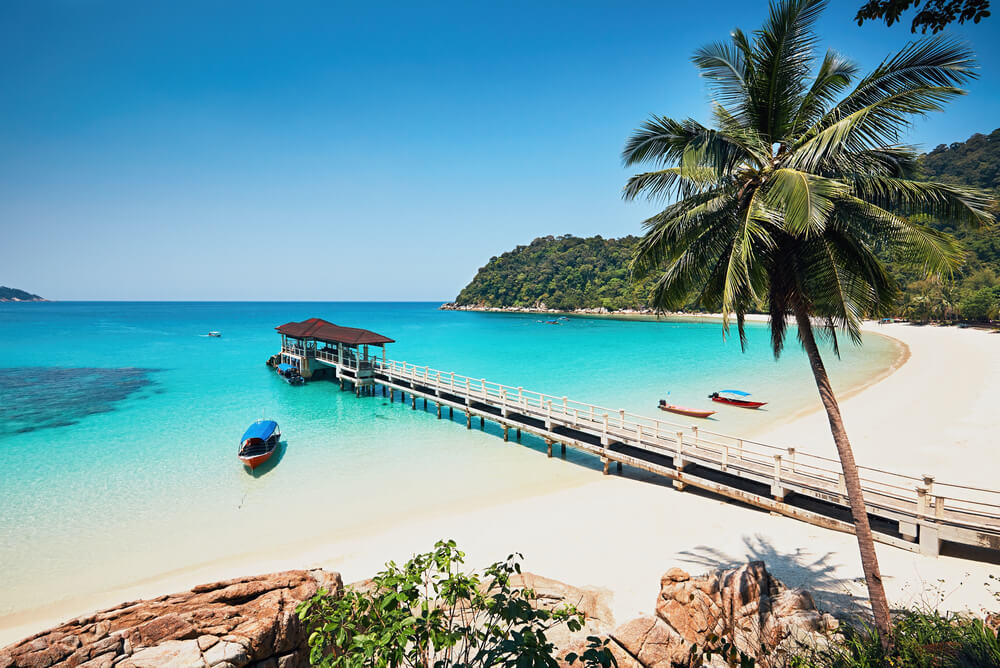 What you should include in your travel insurance policy
Most travel insurance policies come with, at minimum, some medical cover and 24/7 emergency assistance, although other financial protection is available depending on your level of cover. For a trip to Malaysia, it might be a good idea to consider whether your policy includes cover for some of the following:
Medical expenses
Unfortunately, Malaysia doesn't have a Reciprocal Health Care Agreement with Australia. This means if you get ill or injured while you're over there, you'll have to pay for medical treatment yourself.
However, you can avoid a great deal of hefty out-of-pocket medical bills through travel insurance with medical expenses cover. Your travel insurance plan can also cover costs for hospital and medical care, as well as emergency medical evacuation and repatriation back to Australia if you become seriously injured or pass away while overseas. When comparing, choose a policy with a limit you're comfortable with, your limit being how much your insurer will pay in the event you need to claim.
Loss of personal belongings
Do you plan on taking expensive equipment with you to Malaysia? If so, think about getting them insured. As mentioned, petty crime is common in Malaysia, including bag snatching.2 Your policy can also cover you for the loss or damage of your belongings, rather than just theft.
To increase your safety, only carry necessary valuables and stay alert in public areas.
Cancellations and travel delays
Travel insurance can cover unexpected trip cancellations and delays. Depending on your level of cover, this may include flights, accommodation and other travel-related bookings like tours and experiences.
It's a good idea to take out travel insurance as soon as you book your trip, so you may be covered if your hotel is shut down, one of your flights is cancelled or you fall ill before you depart Australia.
Natural disasters and pandemics
Malaysia is prone to inclement weather conditions, including earthquakes, flooding and landslides. So, if you're in Malaysia and a natural disaster occurs, your travel plans could fall apart, leading to lost money from cancelled bookings.
Fortunately, travel insurance can cover many things resulting from a natural disaster, including medical expenses, loss of belongings, cancellations or curtailment, flight delays and other travel-related bookings.
Some travel insurance companies now offer COVID-19 coverage for your trip. COVID-19 is a global concern, and now some insurers will offer reimbursement for your trip if you have to cancel before departure due to being diagnosed with COVID-19. Or, if you contract it overseas, your policy can protect you against missed flights, unexpected accommodation costs and COVID-related medical care.
*Please note, not all policies will cover all related costs from a natural disaster and COVID-19 cover is not available with every policy.
Additional extras
If you're more of the adventurous type, you may need to add on some coverage that's not usually standard fare.
Many insurers offer an adventure sports add-on. This could include activities like snorkelling, scuba diving or surfing the Malaysian coast. Compare insurers to see who covers what sports and activities. For instance, some may cover snorkelling but not scuba diving – while some won't cover any type of adventure sport.
What doesn't travel insurance cover?
Even if you take out travel insurance, it won't save the day in every situation; every policy has exclusions – events or incidences insurers won't cover. For example, it won't cover instances where you:
Were intoxicated by alcohol or drugs
Acted in a reckless or dangerous manner
Broke Malaysian law
Had a pre-existing medical condition that isn't covered by your policy
Left your luggage and belongings unattended
Drove without an Australian license and an International Driving Permit (to drive in Malaysia, you need both).
N.B.: Keep a close eye on Smartraveller for travel advisory warnings for any destinations you plan on visiting as this could affect your cover.


Our top travel tips for Malaysia
1. Take the weather into consideration
Malaysia's wet season is from October to February, so consider booking your trip outside of these less opportune months. As mentioned, severe weather and landslides are typical in Malaysia. What's more, Malaysia usually experiences smoke haze from June to October – although it can occur at any time.
2. Read up on the local laws and customs
Malaysia is a mostly Islamic country. This means that most people dress conservatively, and drug offences can incur severe penalties.
3. Stay healthy and avoid danger
Beware of animals like dogs and monkeys that can spread rabies. Furthermore, insect-borne diseases like dengue and Zika virus are also a risk. To protect yourself, always wear insect repellent.
Alternatively, consult your GP at least eight weeks before you trip to discuss vaccinations.
4. Get your visa on arrival
Australian passport holders can stay in Malaysia for up to 90 days with a tourism visa, which you can obtain on arrival.
5. Don't forget to explore!
Whether you're a city slicker or a country lover, there's something for everyone in Malaysia. You could start with the viewing level at Petronas Twin Towers – the tallest set of towers in the world – or wander around the historic city of Malaka, in Kuala Lumpur.
For those on the adventurous side, there's Penang Hill, Sky Bridge and Kinabula National Park – just to name a few!