Singapore is known for its bustling hawker centres, for slurping down Michelin star noodles, its shopping malls of luxury items and the world's most fun-filled airport.
If you're raring to go explore its clean, green streets and to check out some unique architecture, consider travel insurance for Singapore to help protect you.
Do I need travel insurance for Singapore?
Singapore might be a world-class city but that doesn't mean you can't be too prepared. Travel insurance is always a smart idea when travelling to Singapore from Australia and of course, it may prepare you for any nasty accidents, illnesses, or last-minute cancellations. You don't want any shocking out of pocket expenses, potentially in the hundreds or even thousands of dollars, especially when experiencing issues overseas.
What should my travel insurance for Singapore include?
Travel insurance is specifically designed to cover unexpected incidents when travelling, and the peace of mind that comes with knowing you're prepared may be worth it.
When travelling to Singapore, consider taking out insurance to cover you for luggage and personal effects, travel delay expenses, medical and hospital expenses and emergency evacuation. To see what policies we have to offer, try our free travel insurance comparison service. You can complete a quote in just minutes and compare policies from several providers with ease.
What should I consider when taking out travel insurance for Singapore?
There are a few important things to know about Singapore when it comes to choosing a good insurance policy.
Diseases
Medical expenses that arise from catching illnesses and diseases while in Singapore can be worth thousands of dollars upfront if you don't hold a valid travel insurance policy. Singapore can be a hotspot for diseases such as the Zika virus, dengue, chikungunya and Japanese encephalitis.1 Risk of such illnesses and other insect-borne diseases increase in the wetter months including November to March and July to September.
Certain areas in Singapore are usually fogged with toxic chemicals to prevent the spread of insect-borne diseases1, and travelling to these areas is not advised. Keep an eye out on official tourism websites and for signs that have advised 'fogging' has been done in an area you intend to travel to.
If you're concerned about potentially catching anything, the government's Smartraveller website suggests:
making sure your accommodation is insect-proof
using insect repellent
wearing long, loose, light-coloured clothing
getting vaccinated against Japanese encephalitis before you travel.

Monsoon season and natural disasters
Singapore can also be home to natural disasters in the form of earthquakes and monsoons. During monsoon season, Singapore can also be home to heavy rain and severe storms.
Monsoon season typically occurs during December to March and June to September. While it's advisable to keep a watchful eye on weather reports around the time you want to travel, taking travel insurance for Singapore can be a way to ensure you could be reimbursed for any cancelled or delayed flights that may arise due to bad weather.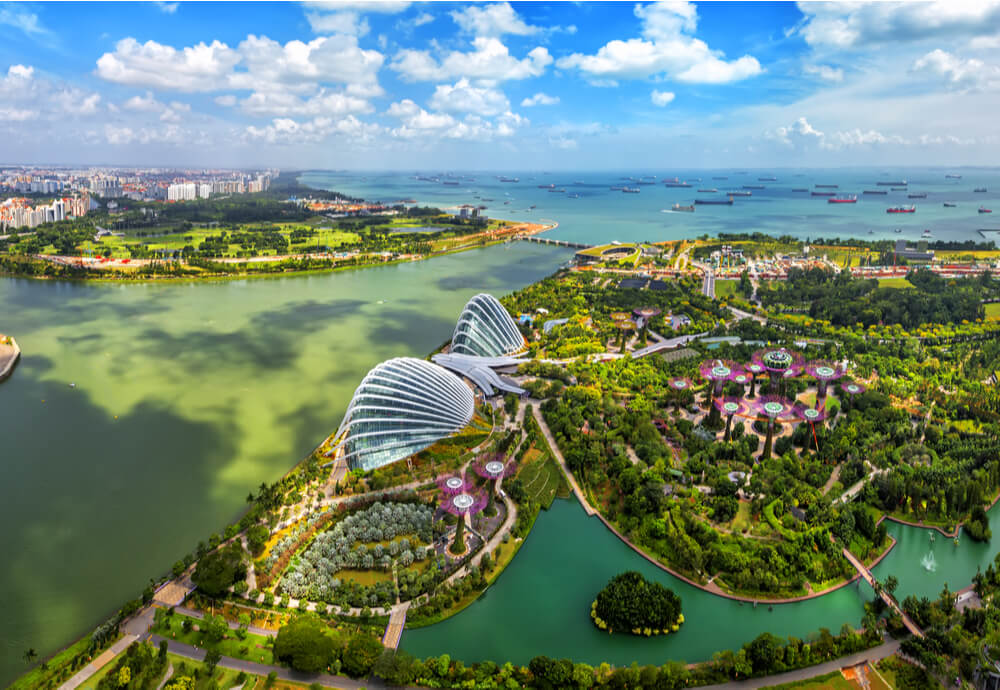 Theft and Scams
Petty crime such as pickpocketing can happen frequently in Singapore. Keep an eye on your belongings at Changi airport, tourist destinations, on public transport and in hotel lobbies. You won't be covered by travel insurance in Singapore if you're negligent with your effects by not taking the proper steps to ensure they're properly stashed away.
Property rental scams can also happen in Singapore. Con artists will target unsuspecting travellers and offer fake rental properties. Stay alert and do the following to reduce the likelihood of you being scammed in Singapore:
research the property and landlord before agreeing to a property rental or purchase contract
don't make large payments in cash
only use accredited property agents
make sure landlords and agents are present when you sign tenancy documents2
Finally, be wary of black-market retailers of electronics, phones and cameras.
Exclusions you should watch out for
It's important to note there will be instances when your travel insurance does not cover you, so it's a good idea to check with your travel insurance provider to see what you are and aren't covered for.
Some common travel insurance exclusions include the following:
if cover is purchased after the incident. You must hold a policy before the need to claim arises.
claims based on pre-existing medical conditions. If you have any significant medical conditions, you must disclose them to your insurer before you take out a policy.
unattended luggage is stolen. While travel insurance policies may cover loss of personal items, luggage and belongings that are left unattended commonly get excluded.
government travel advice is disregarded. If you go to areas of Singapore where Smartraveller suggested to reconsider your need to travel, your policy might not cover you. If in doubt, contact your travel insurance provider.
injuries while under the influence. Claims made due to drug or alcohol-related incidents generally won't be covered.
driving vehicles without a license. Driving and motorcycling is common in Singapore but be wary of accidents and holding an appropriate licence. Medical costs that may arise due to unlicensed driving aren't likely to be covered.
For more information on what's covered and excluded from policies, visit our travel insurance section of Sergei's Solutions Hub.
Is Singapore safe?
Most of the time, Singapore is safe. However, like many countries in Asia and tourist hotspots around the world, not being mindful of your surroundings or local laws can result in you being taken advantage of. But don't let that stop you from thinking you won't have a fantastic, safe and fun experience.
It's important to always monitor Smartraveller and similar websites for any Government sanctioned advisory warnings pertaining to your country of travel. Like most parts of the world, Singapore has a terrorism threat, however as long as you're careful and quick to judge dangerous situations, you should be ok.
No matter what country you're in, should you take risks while on holiday you may not be covered by your travel insurance policy.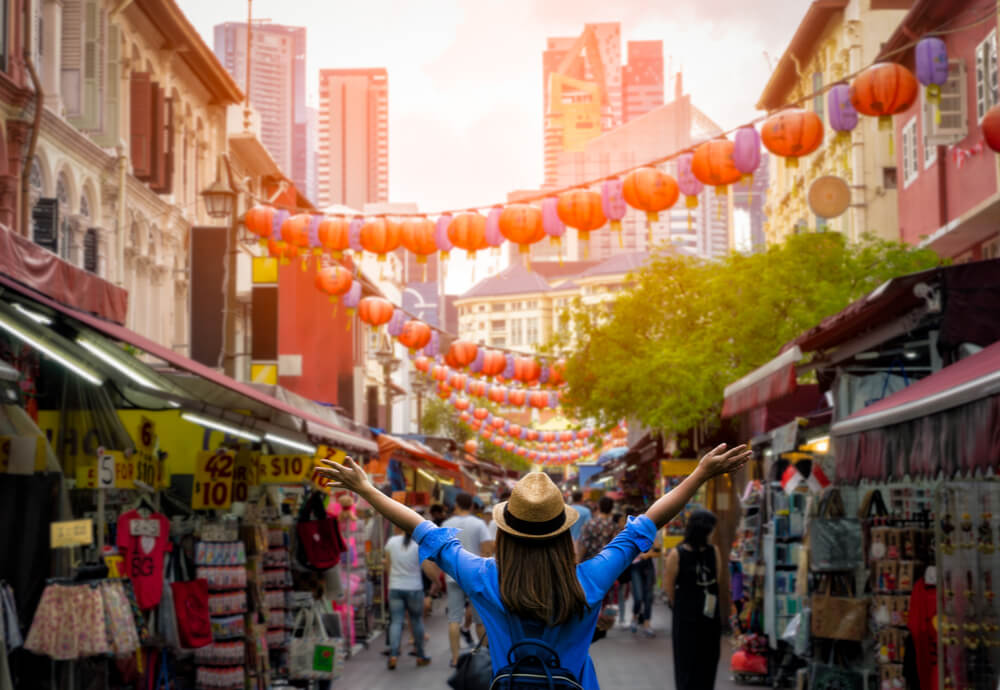 What do I do if I have an accident/incident in Singapore?
In the event you find yourself in an emergency, the appropriate thing to do would be to dial 112 and to contact local police in a non-urgent case. Your travel insurer should also have a 24/7 emergency hotline for you to contact for assistance.
When you contact your insurer after an incident, make sure it's within 24 hours and that you have supporting documentation on hand, like a police report, photos or receipts .
Remember that you also have support from the Australian Government in the form of consulates and embassies should you find yourself in need.
Top travel tips for Singapore
Check out the local laws
Singapore has jail time or the death penalty for certain acts. It may seem harsh to some Australians, but in Singapore breaking such laws can have real consequences. When in doubt, always check on what local laws you may not know before entering Singapore and if you have questions, don't hesitate to ask your travel insurer, a local expert, or look it up online with a verified source.
Check your passport is in order
Ensure your passport is up to date when considering travelling to Singapore. You may be refused entry if your passport is expiring within six months of leaving the country. You also may require an entry visa so ensure it too, is up to date.
Don't litter or use chewing gum!
Singapore has strict laws and penalties around littering, among other things that may not seem that big of a deal in Australia. These include:
smoking in public places or indoor restaurants
spitting
importing or chewing gum
chewing tobacco
littering
jaywalking.
Be wary of cultural sensitivities
Singapore has some cultural sensitivities around dress code, public displays of affection and same-sex acts between women. It is also illegal for men to engage in same-sex acts. When in doubt, seek local advice, either through people you might know or hotel staff.
Compare travel insurance
Looking for travel insurance to protect you on your Singaporean adventure? Use Compare the Market's free comparison tool to compare levels of cover, benefits, excesses and more from a range of policies.
Just enter in some details about your trip to get started!
If you're thinking of travelling somewhere else in Asia, you can browse our Asia destinations hub. Alternatively, check out our travel insurance guides for different countries.