Picture a beach with soft sand and swaying trees. Waves are crashing, you can just hear some bustling crowds across the ridge behind you, but your attention is focused elsewhere. Take a sip from your Pina Colada, or an ice-cold Bintang beer. Lie back into that beach chair and relax. You haven't even gone to the markets yet or had your afternoon massage – it's going to be a beautiful day.
Welcome to Bali.
If you're making the trip and you want to maintain optimal relaxation and peace of mind during your stay, you may be considering travel insurance. We break down:
why travel insurance is a smart move for any Bali tourist;
some troubles Aussies have experienced while holidaying in this beautiful part of the world; and
how to make the best of your vacation.
Travel insurance basics for Aussies going to Bali
In 2004/05, almost 550,000 Aussies made the trip to Indonesia; that number jumped to 1,310,800 in 2018/19.1 There were also 141 hospitalisations, 174 welfare cases, and 104 deaths in Indonesia during the same period.
On any holiday things can go wrong. However, taking out cover before you leave can help minimise the impact on your bank account.
Here are some common travel insurance features that are especially important for anyone travelling to Bali.
Do I need travel insurance for my trip to Bali?
For your peace of mind, travel insurance can be an essential part of your trip to Bali. It can cover instances where you incur medical treatment expenses, along with flight cancellations, stolen luggage and other events that are listed in your policy's Product Disclosure Statement (PDS).
Without travel insurance, you'd need to pay for these expenses entirely out-of-pocket.
What should my travel insurance for Bali include?
A travel insurance policy that includes cover for medical costs and evacuation should be taken out before heading over to Bali, as the Australian Government won't pay these costs while you're over there.3 Additionally, travellers should consider coverage for luggage and personal effects, travel delay expenses and emergency evacuation.
To see what policies we have to offer, try our free travel insurance comparison service. Through Compare the MarketTM, you can complete a quote in just minutes and view prices for policies from several providers.
Cover for medical expenses
Here are the key things you need to know before leaving:
Having your drink spiked is a very real danger.
There are several diseases and illnesses you can easily avoid.
Getting vaccinated may help if you need to claim on your insurance.
The first one is simple enough: drink spiking is common in Bali and is easy enough to avoid. Drink from areas you're familiar with (e.g. your hotel), be mindful of that drink as soon as you order it (don't let it out of your sight), and don't overindulge in areas where security is slight.
Now, let's look at some of the illnesses common to Bali. Dengue fever and Malaria have no vaccines, so you'll need to be careful not to be bitten by mosquitoes while travelling (you can pick up medication to inoculate yourself against Malaria, though).
Ask your GP, but you may need shots for the following diseases:
measles
typhoid
tetanus
pertussis (whooping cough)
hepatitis A and B
diphtheria.
According to the Department of Health, you should get vaccinations at least six to twelve weeks before you leave to ensure they have time to take effect.2
Another particularly deadly condition you can contract through animal bites and scratches is rabies, and it's particularly prevalent in Bali. Smartraveller notes that rabies is a risk throughout Indonesia, including Bali, nearby islands and Nias (off the coast of Sumatra).3
Upon returning to Australia, travellers can be treated for rabies with immunoglobulin. If you require this kind of treatment, a travel insurance policy may pay for emergency transport back home. To avoid this situation altogether, don't come in direct contact with animals as a general rule.
As a first measure, see a GP before you leave and inform them of your travel plans.
Coverage on the roads
One thing Bali has in spades is motorbikes and mopeds – but should you drive one? The World Health Organisation (WHO) estimates that 31,282 people died on Indonesian roads in 2016.4 Of those deaths, 74% occurred on riders using motorised two- or three-wheeled vehicles. There's no denying that these roads can be perilous if you don't know what you're doing.
When buying travel insurance, we suggest you look closely at the Product Disclosure Statement (PDS), as it may stipulate that you hold a current Australian license and an international driver's license in order to be able to claim (and, you may not be able to hire the vehicle without one). You may even need to take out motorcycle/scooter coverage as an optional extra.
Also, be sure to read up on the rules and etiquette of Bali roads.
Theft and loss of belongings
Like other tourist areas, Bali is known for its petty theft, which means you should always keep a close eye on your belongings. It also means you'll want a travel insurance policy that covers loss of luggage, cash theft and more. Be wary that if you've left your belongings unattended, you may not be able to claim on your policy, as you didn't take steps to appropriately protect your possessions in the eyes of your insurer.
Bali Travel insurance: exclusions you should watch out for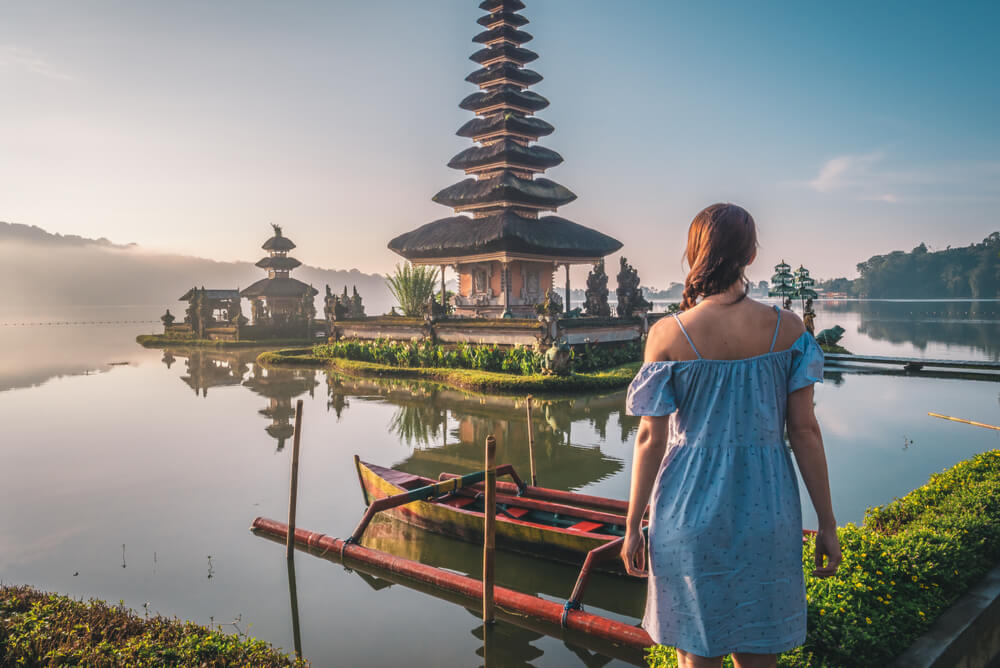 Every travel insurance policy has events that won't be covered. Claims most likely won't be accepted under some of the following circumstances:
If cover is purchased after the incident. You must hold a policy before you make a travel insurance claim.
Claims based on pre-existing medical conditions. If you have any significant medical conditions, you must disclose them to your insurer before you take out a policy.
Unattended luggage is stolen. While travel insurance policies may cover loss of personal items, a common exclusion is if luggage and belongings are left unattended.
Government travel advice is disregarded. If you go to areas of Indonesia where Smartraveller suggested to reconsider your need to travel, your policy might not cover you. If in doubt, contact your travel insurance provider.
Injuries while under the influence. Claims made due to drug- or alcohol-related incidents generally won't be covered.
Driving vehicles without a license. Riding on scooters is common in Bali, but unfortunately, so are scooter accidents. Medical costs that may arise due to unlicensed driving aren't likely to be covered. If you must ride a scooter, always wear a helmet.
For more information on what's covered and excluded from policies, visit our travel insurance section of Sergei's Solutions Hub.
Is Bali safe?
If you're not mindful of your surroundings, you may be taken advantage of. However, travelling to Bali doesn't have to be anything short of a safe, fun experience for all Australians.
It's important you monitor the Smartraveller website for travel advisory warnings before travelling to any foreign region, including Bali. You'll need to check your policy to see if you're covered for claims if you knowingly venture into areas where there's an active travel warning in place (this is often an exclusion). Check with your insurer before departing for more information.
Bali is home to a few active volcanoes, most notably Mount Agung. Not only are volcanic eruptions dangerous, the ash clouds they create can disrupt air traffic and cause mass flight cancellations. Having travel insurance ahead of time can help cover the cost of cancellation in the event of a volcanic eruption.
Finally, always exercise caution in areas with little or no security and avoid protests and demonstrations wherever possible.
What do I do if I have an accident/incident?

In an emergency, do exactly what you would in Australia: pick up the phone, call emergency services (the switchboard can be reached on 112) and organise whatever services are required.
When you next have the opportunity, call up your insurer and explain what's happened (ideally within 24 hours). Make sure you keep all documentation about the incident. You can also call Australian consular assistance 24 hours a day on 0011 62 02 6261 3305.
Top travel tips for Bali
Plan ahead
Peak season for Bali is between June and September, so plan and book ahead so that you don't miss out on anything you really want to do.
Keep your belongings safe
Consider protecting your belongings by utilising a hotel room safe, and always keep important documents hidden. After all, travel insurance claims could be denied if theft or damage occurs when your possessions are left unattended.
Extra coverage for activities
Water sports (e.g. snorkelling, scuba diving, jet skiing) can be great fun when you're on vacation but may be excluded on your insurance policy. You may be able to include it as an extra on your policy, or by taking out more comprehensive cover – consider all your options before you leave.
Book flights wisely
Choose a good airline that doesn't have a reputation for cancelled or delayed flights. While travel insurance policies may cover cancelled and delayed flights, it's still an inconvenience that can have a negative impact on your holiday plans.
Stay in Bali visa-free
In the past Australians visiting Bali could stay for up to 30 days without a visa, but would have to fill at a 'visa on arrival' form to get a free visa stamp. In light of COVID-19, Australians will need to get a health check (including a negative COVID-19 test) and apply for a visa at least seven days beforehand.5
Bali is a beautiful place that's been popular with Australians for years and is one of our closest gateways to the rest of Asia.  Take the leap and enjoy your holiday.
If you're considering a holiday elsewhere, check out our guide to travel cover for other countries.
N.B. Please refer to or speak with your insurer about limits, sub-limits, restrictions, limitations and additional cover options.