Even experienced surfers aren't immune to accidents and mishaps. You can never predict a wipeout, someone stealing your board or a natural disaster impacting your surfing holiday in Australia or overseas – this is where travel insurance comes in.
Can I get travel insurance for surfing?
A comprehensive travel insurance policy may cover a range of water-based activities as standard or as an optional extra. Many insurance providers will cover surfing in their standard policies, although the level of travel insurance that covers surfing may differ between providers.
If travel insurance for surfing is not included in your standard cover, you may still be able to get cover through an adventure or water sports pack. Adding travel insurance for surfing as an optional extra to your policy may cost you more in premiums. However, it may be worth it for peace of mind, especially considering how expensive medical bills can be overseas.
You'll also need to be aware of any restrictions on this cover. For instance, some providers may only cover you if you go less than two nautical miles out to sea.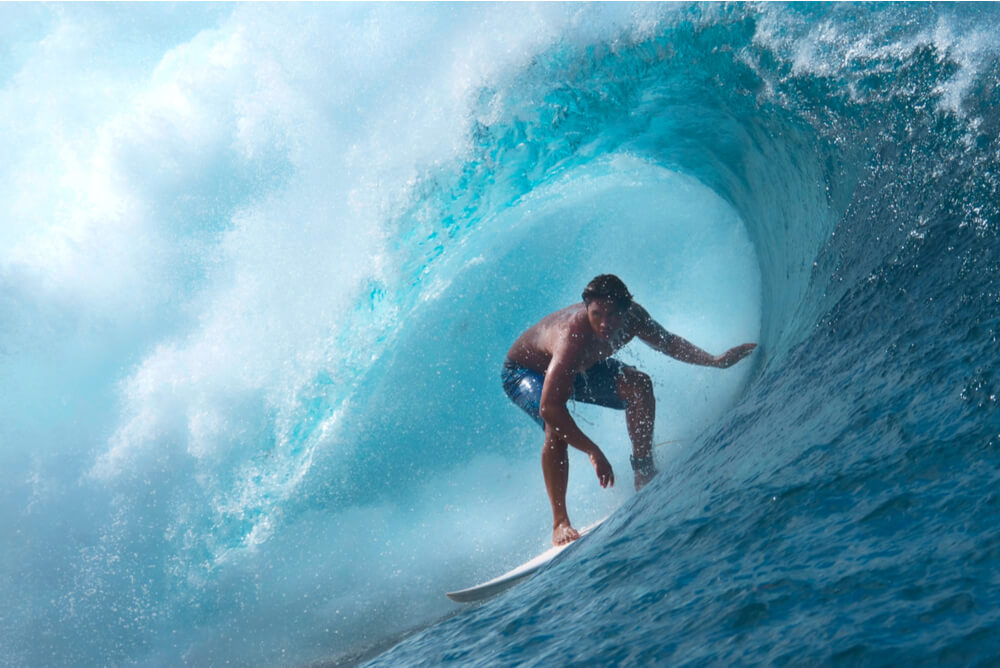 Do I need travel insurance for surfing?
It's a good idea to insure every kind of trip, but perhaps even more so for surfing holidays since you run a higher risk of injury.
You need to consider whether you can afford to pay for medical treatment if you suffer an injury overseas, far from your country of residence, where medical bills could be much more expensive. Or if you can afford the cost of replacing your prized surfboard if it's stolen from your hotel room.
Getting travel insurance for surfers could help provide you with financial protection when the unexpected happens.
What does travel insurance for surfing cover?
Depending on your level of travel insurance, you can be covered for things like:
Overseas emergency medical expenses if you get injured on your trip and need medical treatment.
Medical evacuations and transfers for when the remote island you're surfing near doesn't have medical facilities or if your injuries require evacuation or repatriation to Australia.
Trip cancellations if, for example, you fall ill or get injured before you leave for your trip or a family emergency prevents you from going.
Lost, stolen or damaged luggage and belongings (often including surfboards, but some providers may require you to specify your board as an item for cover or add an optional extra for sports equipment).
Dental expenses if, for instance, you wipeout and get hit in the mouth by your board.
Accidental death, loss of income and disability resulting from an injury or illness.
Personal liability if you cause injury or death to another person or damage their belongings.
If you're a backpacker travelling with your surfboard, you might be on a budget. In this case, a basic medical-only policy can cover you against medical mishaps, both on land and at sea, up to the limits of your policy.
Read the provider's Product Disclosure Statement (PDS) before purchasing to know the terms, conditions, limits, sub-limits, inclusions and exclusions of your policy.
Top surfing destinations
Looking for inspiration for your next surf trip? Some of the best surfing hotspots include: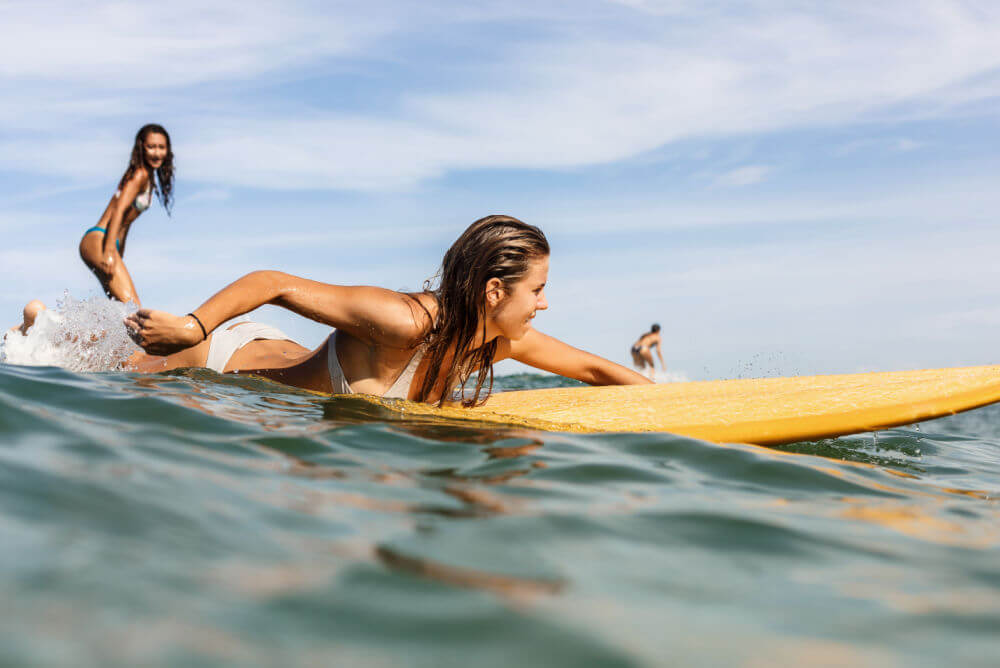 What you're not covered for
Knowing what's excluded in your policy is just as important as knowing what you're covered for. Some general exclusions you may find in your travel insurance policy for surfers can include:
If you were surfing professionally or as part of a competition
If you were under the influence of drugs or alcohol when a loss occurred
Theft if you left your luggage, cash or valuables unattended in a public place
Pre-existing medical conditions that you did not declare to your insurer and your insurer did not agree to cover
If your claim is the result of you breaking the law or acting recklessly
Pandemic or epidemic related losses (however, some insurers will now offer limited cover for specific types of financial loss related to COVID-19 with their comprehensive policy)
Travelling to a country with an active 'Do Not Travel' warning from Smartraveller
Failing to follow instructions or advice (e.g. disobeying your doctor's orders not to travel or not adhering to your surfing instructor's directions).
You also won't be covered for any incidents that happened before you took out cover.
Exclusions, restrictions and limits can vary between policies and providers, so always read the PDS before taking out cover.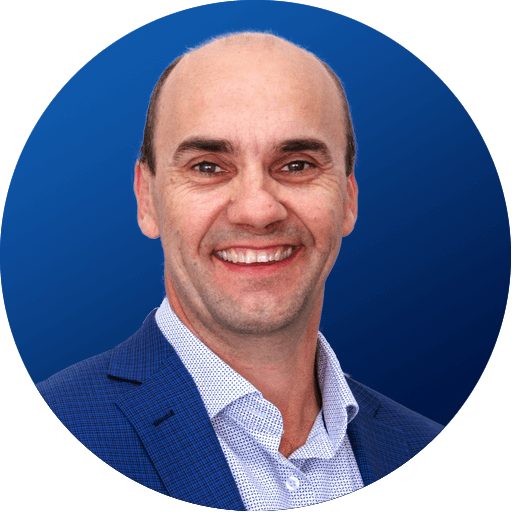 Tips from our travel insurance expert, Stephen Zeller
Purchase travel insurance as soon as you make a booking and pay any deposits and final amounts to ensure you have cancellation cover should you need to cancel your trip.
Cancellation cover may also reimburse you if an unforeseen event causes you to miss pre-booked surf lessons.
Do not leave your surfboard unattended in public, as theft claims for unattended belongings will likely be rejected.
Leave a photocopy of your travel insurance policy and passport with someone back home in case you lose yours while overseas or need assistance.
Insure your surfing trip today
If travel insurance for surfers is something you haven't checked off on your packing list, compare your options today. It's a great way to see what's available and search for the right option for you.
Our travel insurance comparison service is a fast and easy way to compare the prices and features of a range of policies. Simply enter in a few details about your trip and away you go!