Fiji is one of Australia's closest neighbours and is also one of our favourite destinations to travel to. Before the coronavirus pandemic halted air travel, 345,300 Australians travelled there in 2018-19, enough to place it in the top 10 overseas destinations for Australian visitors.1
Fiji has no shortage of things to do, with numerous kilometres of beach to enjoy across hundreds of islands in the South Pacific Ocean.2 The food is exceptional, and the accommodation is marvellous; in short, it has everything you need for a great getaway.
But it's essential you protect that getaway with international travel insurance. Here's what you need to know about travel insurance for Fiji before you find a spot in the sand.
Quick facts about Fiji
The capital of Fiji is Suva
Its population as of 2021 is902,906 (World Population Review)
The total number of islands in Fiji is approximately 330, and more than 200 are uninhabited!
Rugby Union is Fiji's most popular sport, with around 10% of the entire population playing it. That's more than New Zealand, the world's number 1 side!
Hello in Fijian is 'Bula', although lots of Fijians also speak English and Hindi.
Fiji became independent in 1970 but remained part of the British Commonwealth, after nearly 100 years of British rule.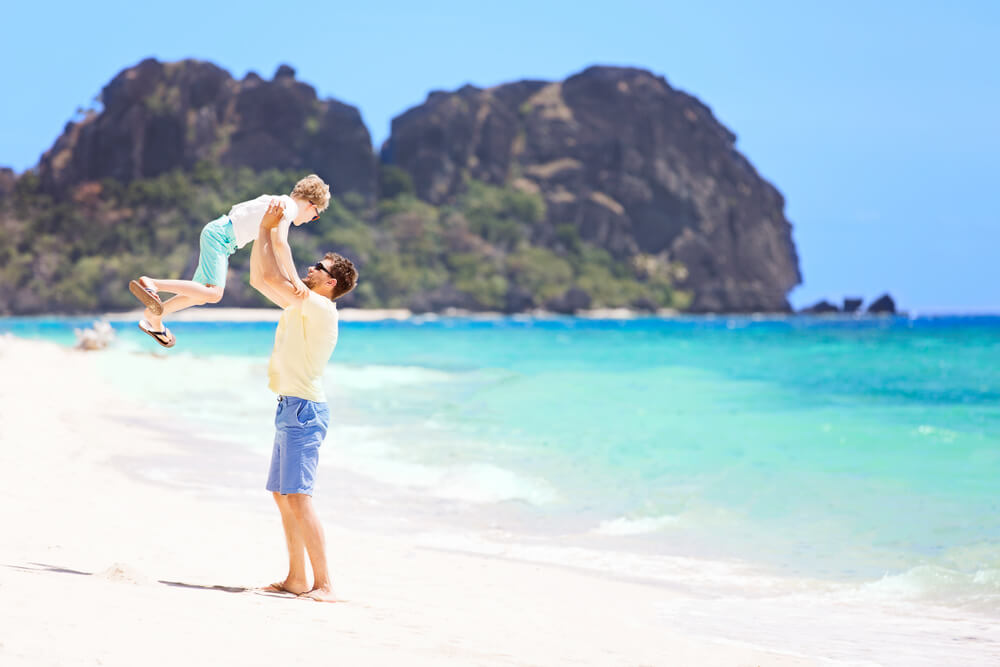 Do I need travel insurance for Fiji?
The decision to buy travel insurance is really up to you and your needs. We believe every traveller could find benefit in travel insurance, no matter where you're going or for what purpose. After all, you can never predict when something might go wrong in your everyday life, let alone when you're on holiday.
For example, you might think your passport (arguably your most important possession when travelling) is safe and sound, but as many as 5,728 Australians reported their passports either lost or stolen while overseas in 2018-19.1 In total, more than 31,000 are lost or stolen each year when you include Australia. With an appropriate travel insurance policy, you may be covered for the cost of replacing this document, as Australian consulates do charge a fee for their replacement.3
Travel insurance can cover you for a range of other events and scenarios, such as medical costs (repatriation, evacuation, fees for medical treatment etc.), cancelled travel plans, rental car excess and much more. It's crucial not only to have coverage but also the right coverage.
What should my travel insurance policy for Fiji include?
Here are five things you can consider including in your travel insurance cover for Fiji:
Emergency medical and hospital expenses.
Australia doesn't have a reciprocal health care agreement with Fiji, which means that some hospitals may require you to pay for treatment upfront.4 For this reason, including coverage for medical expenses in your travel insurance policy may ensure you don't have to pay entirely out of your own pocket. What's more, many insurers will guarantee the payment of your medical/hospital expenses to save you doing so, provided you contact them as soon as you are admitted. You should also consider including coverage for medical evacuation back to Australia in the event of serious illness or injury.
Adventure activities.
Fiji offers all sorts of adventure activities, like diving, snorkelling, sailing and surfing. While some insurance providers may class these activities as exclusions, you may be able to include coverage for them as an optional extra on your travel insurance policy. The same can apply for scooters and motorbikes. If you're eager to tick some adventure activities off your bucket list, this is cover well worth considering!
Lost, stolen or damaged luggage and belongings.
You may be able to claim back the value (or up to a certain value) of your luggage and belongings should they be lost, stolen or damaged during your trip. The same can apply to your travel documents (although some insurers may limit this to comprehensive or annual multi-trip policies).
Cancellation, delay or amendment costs.
If you need to cancel your journey because of circumstances outside of your control, you may be able to claim for the non-refundable portion of unused travel and accommodation expenses and/or cancellation fees. For example, if you're unable to travel due to an injury or an illness. Please note that, in this instance, you may need proof from a medical advisor to support your claim.
Legal liability.
If you're responsible for the injury or death of another person, or the destruction of their property, your insurer may cover the legal expenses.
If you're travelling with dependents, then you should look for a policy that also includes them in your cover. Family travel insurance would be a good place to start here.
Fiji travel insurance exclusions: what should you watch out for?
While travel insurance is a wonderful thing that can help you in tricky situations, there are some things it doesn't cover. Specific exclusions may differ between policies and providers, but here are some to look out for:
Unattended luggage. While travel insurance can cover the value of your lost or stolen luggage, you may not be covered if it was left unattended at the time of the incident.
Illegal, reckless or dangerous behaviour. If you're claiming because of an incident where you knowingly acted illegally, recklessly or dangerously, you may find your claim rejected.
Intoxication. Your provider might reject your claim for injury if you were under the influence of drugs or alcohol at the time of the incident, even if it wasn't your fault.
Adventure activities. Adventure or extreme sports and activities are generally excluded unless you purchase additional coverage. Find out more about adventure travel insurance.
Unlicensed scuba diving. If you're scuba diving without a license or a properly licensed supervisor, you may not be covered by your policy.
Pre-existing medical conditions. Depending on the policy, some insurers might make you pay an optional extra to be covered for medical conditions you already had prior to departure.
Ignoring government warnings. You could also void your insurance in Fiji if you ignore any of the warnings listed on the government's Smartraveller website.
Inclusions, exclusions, terms and conditions of a policy are outlined in the policy's Product Disclosure Statement (PDS). Always read the PDS before purchasing a policy to ensure that you have the cover you need.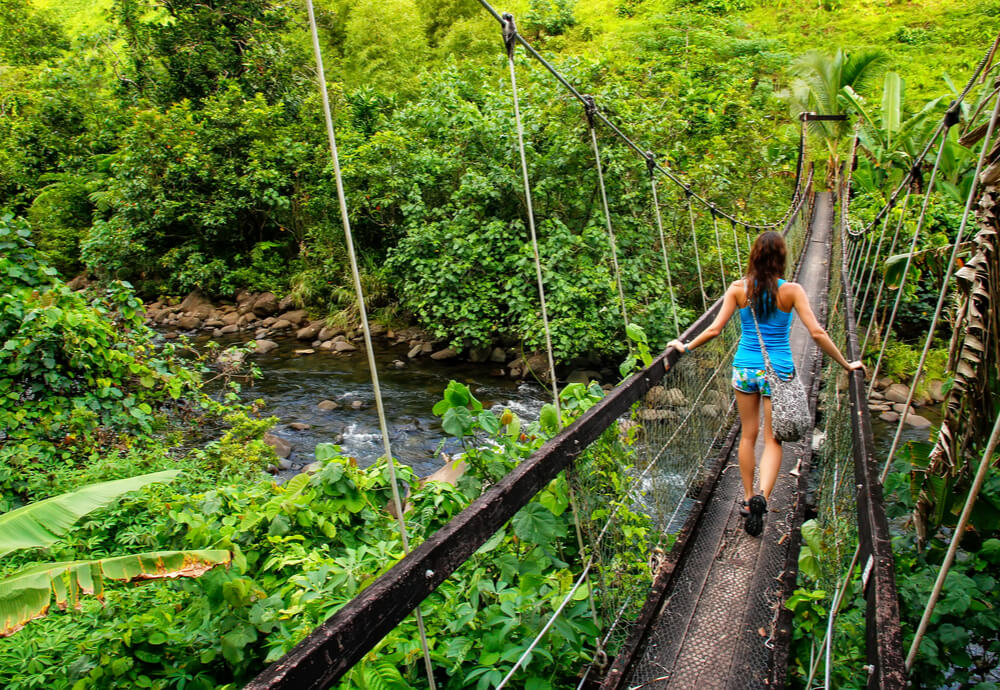 Watch out for these dangers in Fiji
Although currently in 2022, Smartraveller recommends a 'high' degree of caution when travelling to Fiji, although this has been increased due to the presence of COVID-19. usually, Fiji has a relatively low level of risk, although there are still some potential dangers Australian visitors should be aware of.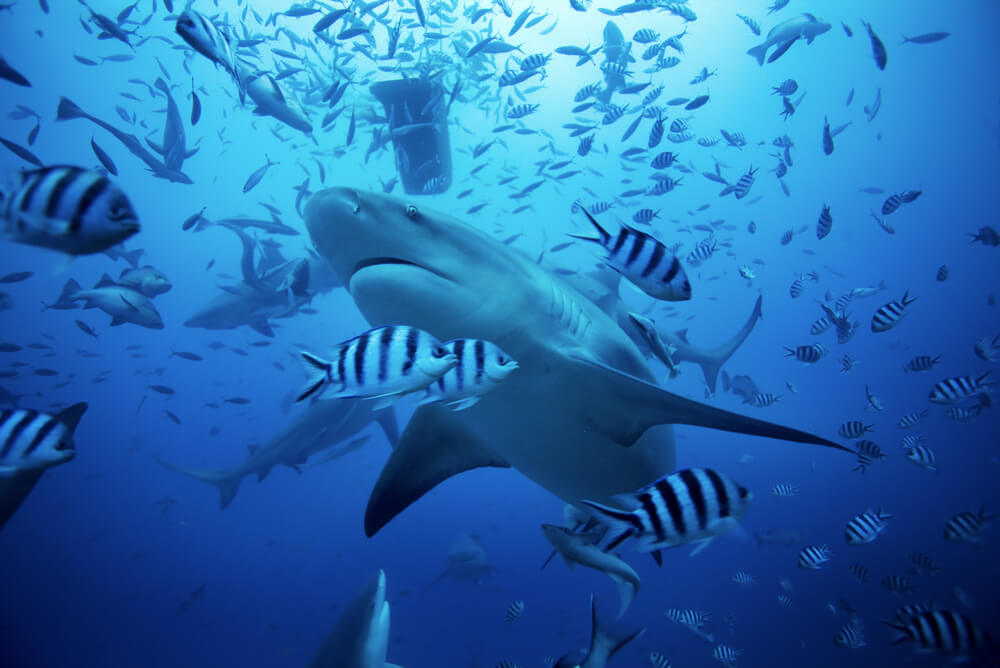 Important contacts in Fiji
If you get in trouble or require emergency assistance in Fiji, then you should know which official departments you can contact for help. These include:
Emergency services. Call 911 for fire and rescue, 911 for medical help and 917 for the police.
The Australian High Commission. Go to 37 Princes Road Tamavua, Suva, call (+679) 338 2211 or email fiji.embassy.gov.au.
24-hour Consular Emergency Centre. If you can't contact the Australian High Commission, call +61 2 6261 3305 from overseas.
Above all, make sure your emergency contacts are up-to-date and that you know how to contact your travel insurer, too.
Compare travel insurance policies for your Fijian getaway
Looking to visit Fiji? Our comparison service is a great way to find a travel insurance policy for your trip. Just enter in your details and itinerary and within minutes our service will provide you with a selection of policies to compare and choose from.
You can also look through our guide to travel insurance by destination if you need more inspiration for your next overseas adventure!