Canada may just be one of Australia's favourite winter destinations; after all, they welcomed approximately 176,700 of us in 2017-18, according to DFAT.1 With stunning scenery and friendly people to be found all over the country, it's not hard to see why we love going there so much.
If you're planning a trip to Canada, lucky you! Here's what you need to know about travel insurance for the 'great white north'.
Do I need travel insurance for Canada?
Travel insurance is always a good idea. Whether you're visiting Canada for tourism, work or study, a policy can help to cover costs in the event of a number of unexpected situations. You might snap the perfect picture of Niagara Falls but slip and injure yourself. Your flight from Vancouver to Montreal could be cancelled due to bad weather, and you may miss the Just for Laughs Comedy Festival that bought tickets ages ago for.
While getting travel insurance for your holiday in North America is critical, it's even more important to find the right travel insurance.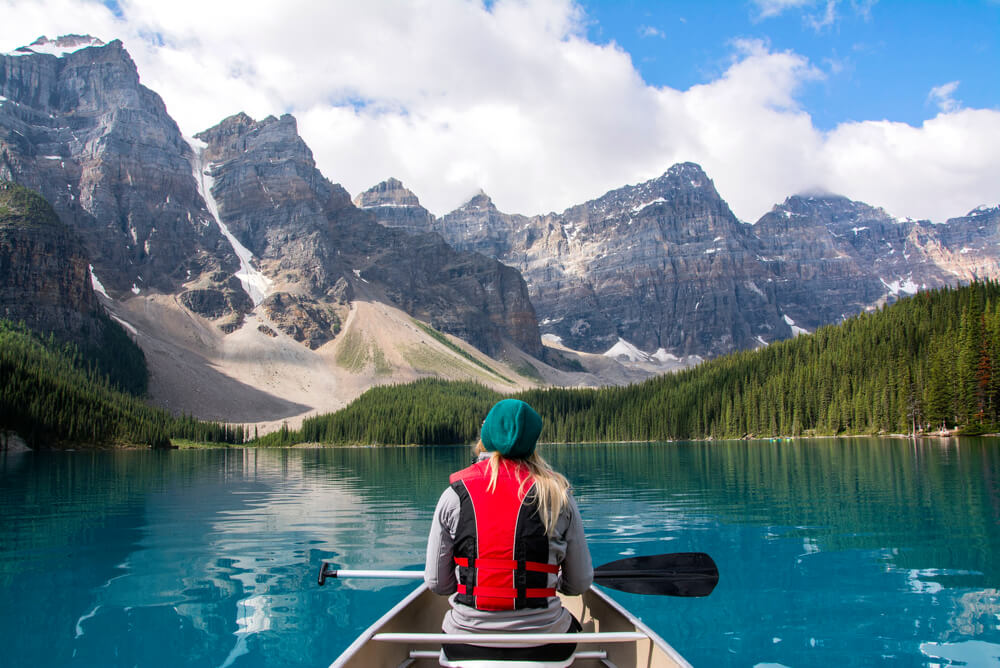 What should my travel insurance policy for Canada include?
With the right policy, you could be covered for a range of incidents on your trip. Here's a couple of things you should consider including in your travel insurance policy for Canada:
Emergency medical and hospitalisation expenses. Australia doesn't have a Reciprocal Health Care Agreement with Canada and you may not able to access the Canadian public health system. This means you'll have to pay your medical costs upfront, unless you have travel insurance. If you fall ill or injure yourself overseas, travel insurance can help foot the bill and allow you to concentrate on recovering.
Cancellations and delays. If your travel plans are delayed or cancelled, you may be able to claim back the cost of the cancelled/missed plans or the cancellation fees from your insurer. Note that you won't get covered for adventure of ski/snow sport plans unless you get additional cover for these (see below).
Damaged, stolen, or lost personal belongings. You may be able to claim back the value (or part of the value) of your luggage and belongings if something happens to them. Critically, this even includes Australian passports.
Legal liability. If you're responsible for the death, injury, or damage of another person or their property, travel insurance may cover the cost of your legal liability for that incident.
Adventure sports. If you're planning to get active on your trip to Canada, you may want to include adventure travel insurance in your policy as well, as adventure and winter sports are generally excluded from cover. Check with your insurer to find out whether 'adventure sports cover' is available as an optional extra (potentially at additional cost).
Winter sports. Snowboarding and skiing are quintessential winter sport activities, so where better to experience these extreme sports than in the powdery mountains of Canada? You may want to include snow sports cover or skiers travel insurance to prepare for the unexpected. This can cover emergency rescues, equipment damage, as well as compensation for unused equipment and closures due to weather conditions. Consult your insurer to find out whether this optional extra is available with your policy.
Working holiday. If you're between the ages of 18-40 and wanting to live like a local in Canada, a working holiday may be the next adventure you're looking for. With working holiday cover, you'll have all bases covered so that you can focus on your holiday. Not all insurers offer working holiday cover though, so be sure to ask them what is available.
Canada travel insurance: exclusions you should watch out for
Travel insurance can't cover you for every little thing that could go wrong on your trip, which is why it's essential to know precisely what is and isn't covered by your policy. Your Product Disclosure Statement (PDS) will outline the exclusions, as well as any terms and conditions of the policy.
Here are several common exclusions for a typical travel policy that insures a Canadian trip:
Adventure and winter sports. Your insurer may not cover extreme, winter and other adventure sports and activities. However, you should check if cover for these is still available as an optional extra.
Pre-existing medical conditions. Cover for pre-existing conditions may not be automatically included in travel insurance policies, but instead be available as an optional extra.
Illegal or reckless activities. If you acted illegally, recklessly or dangerously, your claim resulting from that incident might be rejected
Unattended luggage. Your claim for stolen luggage may be rejected if your luggage was left unattended when it was taken.
Intoxication. If you're claiming for an incident where you were under the influence of drugs or alcohol, you may find that your claim is rejected.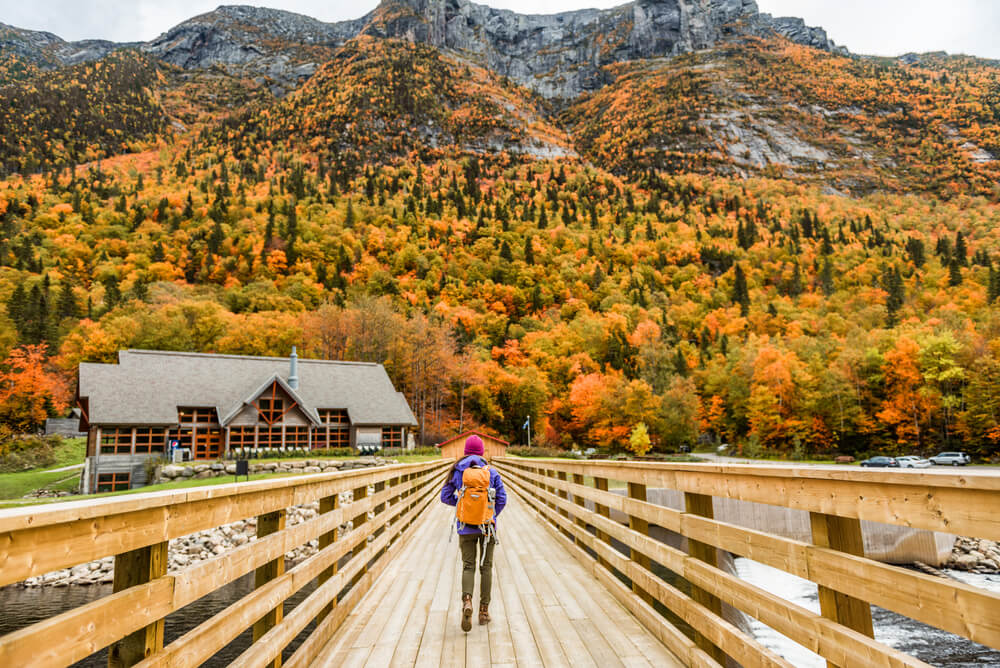 Top travel tips for Canada
1. Check Canada's visa requirements
You'll need an electronic travel authorisation (eTA) for your visit to Canada, no matter the purpose of your visit. If you're entering Canada from the United States of America, you should also check the visa and entry requirements for the USA as well.
2. Look out for the wildlife
Canada is home to bears, moose and other dangerous animals. If you're hiking through forests, be sure to follow wildlife laws, park regulations and local advice from guides and wardens.
3. Watch out for the weather
Like Australia, Canada's summer weather can reach temperatures of more than 30°C, and the humidity can bring severe storms and even tornadoes. Canada's winters are the complete opposite; they're known for extreme cold and heavy snowfalls.
You can keep an eye on the weather through the Canadian government's weather service, but be sure to pack for whatever extremes you think you are likely to encounter.
4. Be aware of alcohol laws
Each Canadian province's government sets the legal drinking age for their region, so it varies across the country. Be sure to check the legal drinking age of the province you're visiting before consuming alcohol.
Compare travel insurance for Canada
Heading to Canada soon and haven't sorted your travel insurance yet? Now's a great time to do so! Simply head over to our travel insurance comparison service, enter some details about yourself and your trip, and compare and choose from the selection of policies on offer.
If you're travelling to different or multiple countries, take a look through our guide to travel insurance by destination.