You always want your kids to be safe when they travel, but there will be times when you aren't able to accompany them on their trips across the seas.
Travel insurance can keep your child safe whether they're visiting family in New Zealand or taking a school trip to Canada. So, what is the process of insuring a child who travels on their own?
Insuring minors for their trip
International travel insurance when your children are travelling alone is different than the cover needed for a family holiday. When it comes to taking out a travel insurance policy for your child, there are a few different options:
If your child is over 18, you'll be able to find an insurer that can cover them as an adult.
If they're under 18 and travelling by themselves, you'll still need to cover them with their own travel insurance policy.
If they're under 18 and a dependent of one or more adults travelling with them, many insurers will likely cover them at no additional cost under your (or the other adult's) insurance policy. Some insurers will also extended the definition of dependent children to those under 25 years of age.
If your child frequently travels overseas or for extended periods of time, you might also want to consider the benefits of an annual multi-trip policy instead of a single trip policy to save on your trip travel insurance. However, bear in mind that there may be a maximum number of travel days per trip for an annual multi-trip policy.
What is a dependent?
There are a variety of ways that insurers define dependents. Some will allow dependents over 18 years of age to be covered under the adult's policy as long as they don't have full-time employment. You should always check the definition provided by your chosen insurer for age limits and other relevant details.
So, one way or another, they're going to be covered under an adult policy, either as a dependant or as an adult covered under their own policy. The only real difference is when you're travelling with multiple children; in this situation, most insurers will cover multiple dependent children under the family travel insurance policy.
Are there any differences between travel insurance for children and adults?
There are very few differences between travel insurance for a child or an adult. Since your child is being insured by their own cover, they will likely be covered to the same extent as you are when you travel. However, some exclusions may apply depending on the age of the traveller. Before taking out a policy, read through the policy's Product Disclosure Statement (PDS) or speak directly to the insurer for full details on their coverage to ensure your cover suits your needs.
Group travel insurance for school groups, tours and sports teams
If you're organising a group that's travelling (whether it's a group of children under 18 or adults),  you can typically cover everyone under one policy, similarly to how travel insurers can cover an adult and their children in one policy. A group policy can be beneficial if you're travelling as a tour group, school trip, business trip or sporting club. Learn more about group travel insurance here.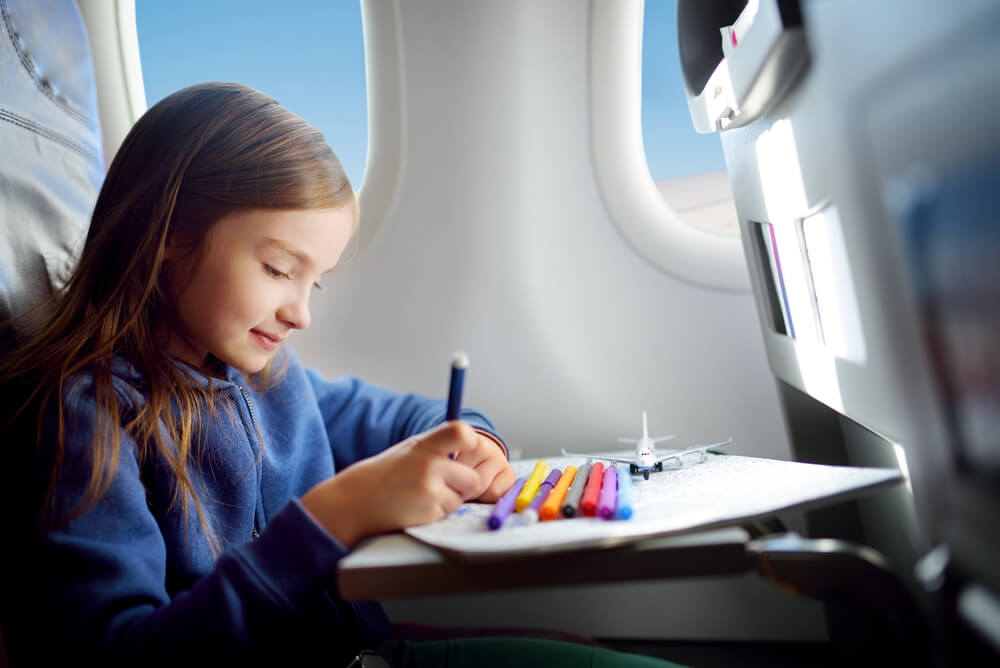 Are there any restrictions on children flying alone?
Airlines have different rules for kids travelling unaccompanied compared to adult travellers, but those rules often remain consistent across different carriers. Some of these rules can include:
Children must travel with identification (e.g., a passport, birth certificate).
Many airlines consider children aged over 5 fit to travel alone. Not all airlines apply the unaccompanied minor status to children aged 12 to 17. Anyone older than 12 may be considered 'an adult' passenger.
Airlines will have different requirements for booking an unaccompanied minor. For example, you'll need to outline who's picking up your child from the airport. Legally, the airline won't be able to hand over your child to anyone besides the documented person, so make sure they travel with their own ID and the details or ID of who is picking them up from the airport.
There may be restrictions on how many unaccompanied minors can book flights on their own, due to the logistics of the airline caring for them throughout the journey.
You cannot book your child on a flight with an overnight stopover.
Your child won't be allowed to fly if they require medication and cannot self-administer that medication.
You might have to pay extra for child-minding services and unaccompanied minor tickets, especially ones booked at the airport. However, you may be able to avoid some additional costs by booking in advance.
However, as mentioned, children over the age of 12 can usually book as an adult and travel under the same guidelines and restrictions that the rest of us must adhere to.
Always check with your airline prior to making any bookings to ensure your situation meets their conditions. In addition, check your chosen insurance cover aligns with your chosen airline's rules concerning unaccompanied minors.
What happens if something goes wrong?
Every parent's nightmare is something going wrong on their child's journey. The flight could be delayed or there may be cancellations due to bad weather. Once they're overseas, they could become injured and require medical treatment, or lose their belongings. This isn't to say these things will happen; however, it's important to be prepared for these scenarios.
It may be prudent to have a copy of the insurance policy for your child to take with them in case something goes wrong so they can present it to an authority figure. You could also send it to the family member or trusted adult who is meeting your child at the airport too so they can help sort out anything that goes wrong on your child's trip from their end.
Many travel insurance companies will have 24/7 global assistance on hand to help in case something goes wrong. The phone numbers for these assistance services are designed to be reached from anywhere around the world.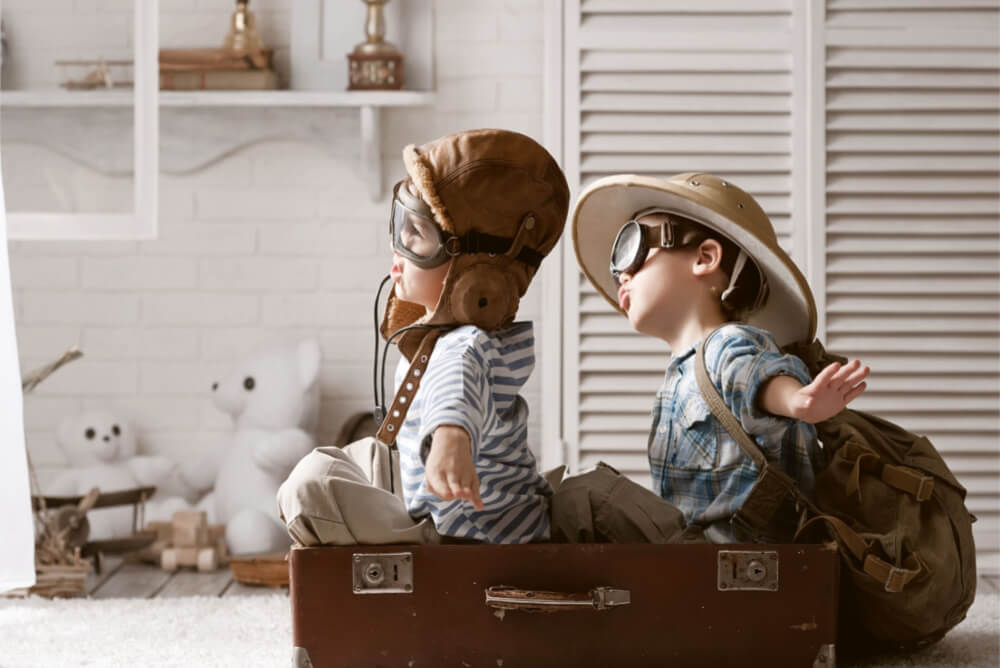 What should my child's travel insurance include?
What you should include in your child's travel insurance policy depends on what their journey will involve. If they're just flying from point A to point B in Australia, you may wish to include cover for delayed and cancelled flights. Should your child be spending some time overseas, you may want to get a policy which covers medical expenses and lost or stolen belongings.
Your child's travel insurance cover will likely have exclusions just as regular travel insurance, such as winter sports like skiing or if they have pre-existing medical conditions. Suppose your child is travelling on a school ski trip to Europe, for example. In that case, you may want to check the insurance policy's PDS for the full details on what level of cover is included and what can be purchased for an additional premium.
In the event something does go wrong, contact your insurance provider for assistance.
What if my child has a pre-existing medical condition?
Medicare and Australian private health insurance can't help when you're overseas, which is where a travel insurance policy can ensure both your and your children's safety and medical treatment overseas. Some insurers may cover several pre-existing medical conditions automatically. However, others won't, so checking the policy wording before purchasing can be important. As such, make sure you reach out to your insurer to tell them about your child's pre-existing conditions before you purchase your policy. Your insurer may be able to cover these conditions at an added cost.
If you don't tell your insurer and you need to make a claim related to your child's condition, they may reject your claim.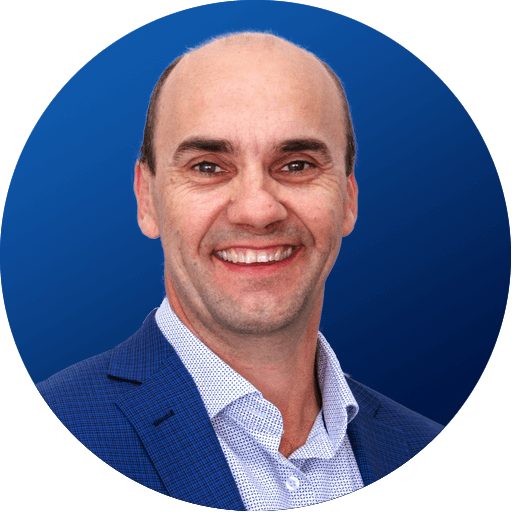 Top tips for children's travel insurance from our expert, Stephen Zeller
Make sure you're aware of any terms and conditions imposed by your chosen airline before deciding which policy to purchase. Examine closely any conditions relating to the supervision of any children who are travelling independently.
Check that your children know to never leave their possessions unattended in a public place, since this can mean any theft claims may be rejected. All policies have limits, conditions and exclusions and you need to understand these to ensure you have the cover you need.
Consider the cover your child needs for their trip, like medical expenses, cancellation fees and lost or stolen luggage. If they'll be skiing or participating in other sports and adventures while travelling, you'll need to take into account the additional cover needed for these types of holidays. Look for policies that meet all these needs and requirements.
If your child is travelling more than once throughout the year, you may find greater value in purchasing annual cover that will cover all their trips for a full year. It's also more convenient than buying a single policy every time they travel!
Purchase your child's travel insurance as soon as you book or pay any deposits for accommodation or travel. By doing so, any cancellation fees are covered if you need to cancel their trip due to unforeseen circumstances.
Compare travel insurance for the whole family with ease
Travelling is an exciting experience, but it can also be a bit nerve-wracking, especially if your child is travelling alone. Thankfully, a suitable level of cover can provide peace of mind that everyone is covered for a range of scenarios, should the unexpected happen.
You can compare travel insurance for free in minutes with our comparison service. Our tools make it easy for you to compare features and costs from policies available on our service.
Don't settle for the first policy you may find; find out why it pays to compare travel insurance today!