Travel insurance for Vanuatu: Exclusions you should watch out for
There are several ways you can void your travel insurance claims or situations where your insurer may not compensate for your claim. Though this will largely depend on your specific policy, there are some common exclusions across the board that insurers may not cover.
Common exclusions may include:
incidents that occur before you purchase a policy. For example, if you purchase your cover after a volcanic eruption, you may not be covered for any disruptions relating to this incident;
lost luggage or personal belongings due to carelessness. If you didn't take the proper precautions to keep your belongings safe (i.e. you left it unattended), your insurer likely won't cover your claim;
injuries sustained while under the influence. Drug and alcohol-related incidents generally aren't covered by travel insurance;
disregard for local laws and authorities. Incidents that occurred due to you disregarding local laws and the advice of authorities aren't usually covered; and
claims regarding pre-existing conditions. Insurers generally won't cover pre-existing conditions unless you had declared them when you purchased your policy.
To find out more, check out our page on common travel insurance exclusions.
Is Vanuatu safe?
Vanuatu is generally safe; however, the islands are prone to natural disasters and severe weather due to its location in the Pacific Ring of Fire. Avoid cyclone season (November to April) if possible, and make sure you touch base with Smartraveller frequently to check for any earthquake or volcano warnings.
While theft and crime are generally low, make sure you stay alert and aware of your surroundings.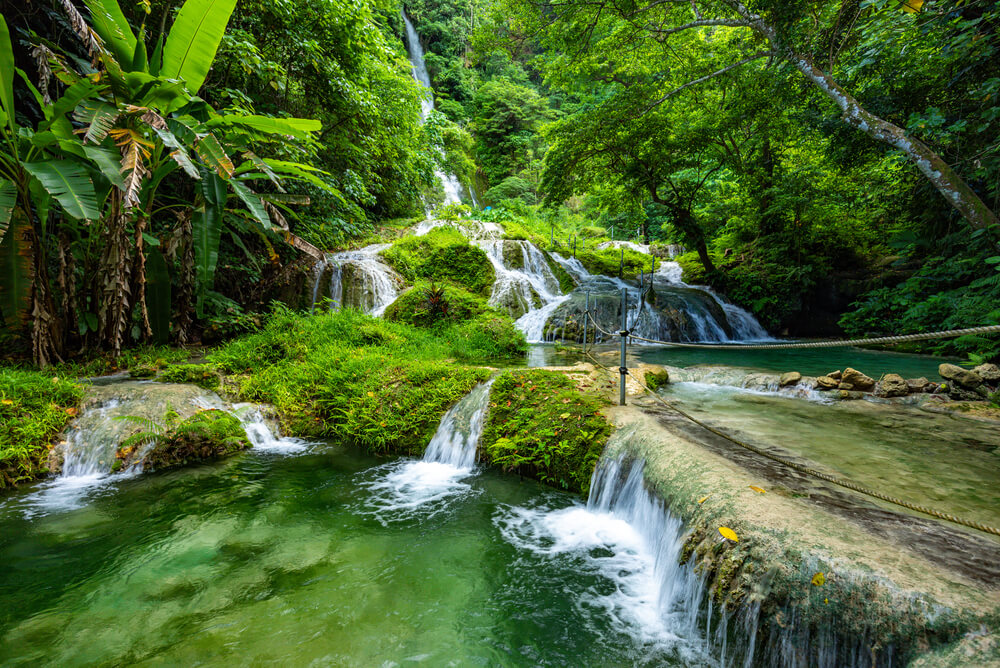 Top travel tips for Vanuatu
1. Go diving at Vanuatu's beaches
Shipwrecked yachts, ferries, cargo ships and, most famous of all, the wreck of SS President Coolidge, await you in Vanuatu's turquoise waters. This experience offers a unique viewpoint of the country's underwater world compared to the coral reefs in the deeper seas.
You can snorkel, scuba dive or even free dive at the Vanuatu beaches, depending on your skill and comfort level. However, if you do plan on doing these activities, make sure you get adventure cover!
2. Island hop
Vanuatu is made up of more than 80 islands. Efate, Espiritu Santo and Tanna Island are some of the most popular, offering distinct landscapes with magnificent volcanos, breathtaking beaches, cascading waterfalls and the famous blue holes (freshwater pools).
3. Visit live volcanoes
On Tanna Island lies an active volcano bubbling away. You won't want to miss out on this phenomenal nature show!
The best time to visit volcanoes is when it's dark. Visit Mount Yasar after sunset for the best photos!
4. Travel visa-free
If you're only staying in Vanuatu for fewer than 30 days, you can travel without a visa! However, make sure you bring other important documents, such as your passport, driver's license, etc.
Compare travel insurance for Vanuatu
If you're looking to get travel insurance for Vanuatu, use our travel insurance comparison service to compare quotes in minutes! Compare prices, features and inclusions to find great-value policies that suit your travel plans.
Alternatively, if you're curious about some of the other islands in the Pacific seas, check out our pages on Fiji and New Caledonia.