Imagine having a refreshing tropical beverage while admiring the coral reefs in Vanuatu's turquoise waters. With soft white sand cushioning your every step as you soak up the sun on this tranquil island, it's the ideal getaway from city life.
However, for the ultimate relaxation experience, we recommend getting travel insurance for peace of mind. In this article, we go through everything you may need to know about getting travel insurance for Vanuatu, including:
Why you may want to consider travel insurance
What to look for when you get travel insurance for Vanuatu
Things your insurer may not cover
Handy travel tips
Do I need travel insurance for Vanuatu?
While a perfect holiday is what we all want when we book our flights, things don't always go as planned. Perhaps you accidentally scrape your leg on coral and develop a severe infection or twist your ankle while walking along the boardwalk of Port Vila.
Getting medical attention in a foreign country can be difficult and expensive, which is why travel insurance for Vanuatu is a great way to protect yourself from the unexpected. Not only that, but the other benefits that come with travel insurance can financially protect you against cancellations, theft and more.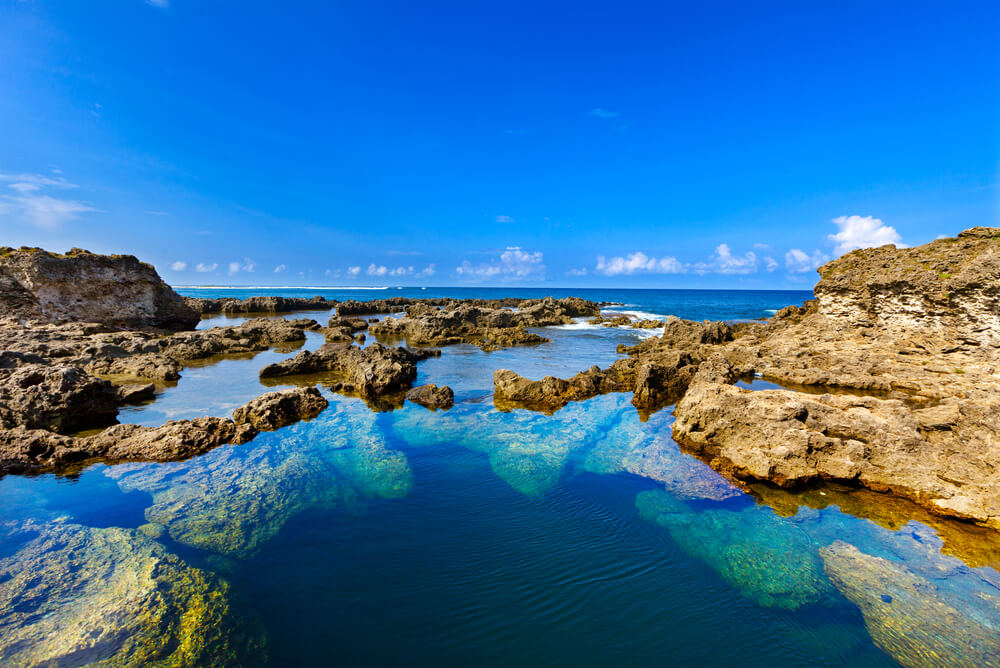 What should my travel insurance for Vanuatu include?

Travel insurance for Vanuatu: Exclusions to watch out for
There are several ways you can void your travel insurance or situations where your insurer may not compensate you. Though this will largely depend on your specific policy, there are some common exclusions across the board that insurers may not cover, including:
Incidents that occur before you purchase a policy. For example, if you purchase your cover after a volcanic eruption, you may not be covered for any disruptions relating to this incident.
Lost luggage or personal belongings due to carelessness. If you didn't take the proper precautions to keep your belongings safe (e.g. you left them unattended), your insurer is unlikely to cover your claim.
Injuries sustained while under the influence. Drug and alcohol-related incidents generally aren't covered by travel insurance.
Disregard for local laws and authorities. Incidents that occurred because you disregarded local laws and the advice of authorities aren't usually covered.
Claims regarding pre-existing conditions. Insurers generally won't cover certain pre-existing conditions unless you declared them when you purchased your policy and your insurer agreed to cover them.
To find out more, check out our page on common travel insurance exclusions.
Is Vanuatu safe?
Vanuatu is generally safe; however, the islands are prone to natural disasters and severe weather due to its location in the Pacific Ring of Fire. Avoid cyclone season (November to April) if possible, and check the Smartraveller website regularly for any earthquake or volcano warnings.
While theft and crime are generally low, it's important to stay alert and aware of your surroundings. You should also speak to your doctor about ensuring your vaccinations are up to date for illnesses such as COVID-19, malaria, dengue fever and more.1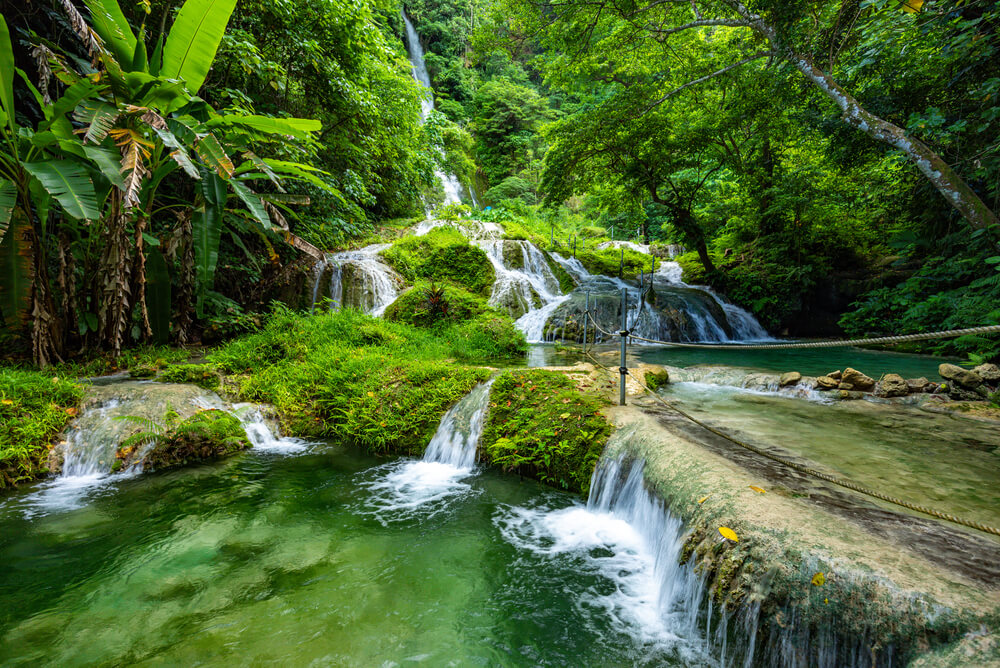 Top travel tips for Vanuatu
1. Go diving at Vanuatu's beaches
Shipwrecked yachts, ferries, cargo ships and, most famous of all, the wreck of SS President Coolidge all await you in Vanuatu's turquoise waters. This experience offers a unique viewpoint of the country's underwater world compared to the coral reefs in the deeper seas.
You can snorkel, scuba dive or even free dive at the Vanuatu beaches, depending on your skill and comfort level. However, if you plan on doing these activities, make sure you get adventure cover!
2. Island hop
Vanuatu is made up of more than 80 islands. Efate, Espiritu Santo and Tanna Island are some of the most popular, offering distinct landscapes with magnificent volcanos, breathtaking beaches, cascading waterfalls and the famous blue holes (freshwater pools). Or you could check out ancient rituals and an astonishing culture at Pentecost Island. You're pretty much guaranteed to have an amazing time wherever you decide to go.
3. Visit live volcanoes
On Tanna Island lies an active volcano bubbling away. You won't want to miss out on this phenomenal nature show!
The best time to visit volcanoes is when it's dark. Visit Mount Yasar after sunset for the best photos! But stay aware that you may need to purchase a travel insurance add-on to be covered for volcanic eruptions.
4. No need to pre-apply for visas
Australians travelling to Vanuatu as a tourist can apply for a 120-day tourist visa once arriving at the airport instead of applying in advance.
Keep in mind you will also need to show documentation of your accommodation booking, or a letter of support from your friends or family if you plan on staying in private accommodation. You will also need a return ticket to Australia to be eligible for the tourist visa.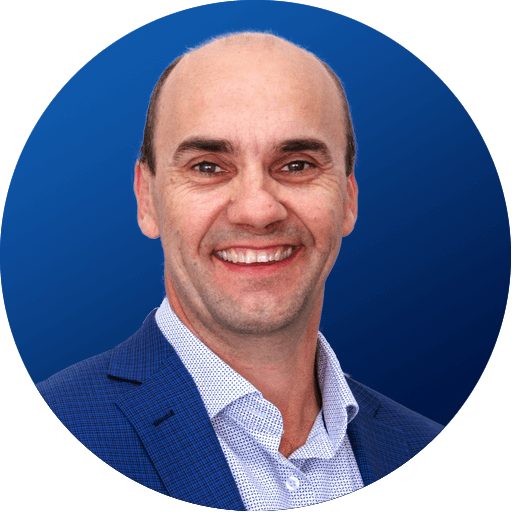 Top travel insurance tips for Vanuatu from our expert, Stephen Zeller
Many insurers now provide cover for COVID-19 related losses; however, COVID-19 cover will likely only be included in their top tier or their comprehensive travel insurance policy. Look for the COVID-19 icon when you compare products.
We recommend you purchase a comprehensive travel insurance policy as soon as you pay any deposits or make a booking for your holiday. This ensures you're covered for cancellations if an unexpected event requires you to cancel your trip.
Consider any necessary cover you need for potential medical expenses, cancellation fees, luggage and rental vehicle excess. Depending on your travel plans, you may want additional cover for cruises or adventure activities. Keep all this in mind when shopping for a policy.
If you have any pre-existing medical conditions, search for products that allow you to declare these conditions as part of your application to your chosen insurer. That way, you can discuss with your insurer whether you'll have the cover you need and, if possible, choose a policy that'll take care of you if you are injured or become ill overseas.
Do not leave your possessions unsupervised in a public place as bag snatching, pickpocketing and theft from cars is not uncommon in Vanuatu, especially around busy holiday periods and national holidays. The risk is always higher in isolated areas, if you're alone and at night.
Compare travel insurance for Vanuatu
If you're looking to get travel insurance for Vanuatu, use our travel insurance comparison service to compare quotes in minutes! Compare prices, features and inclusions to search for great-value policies that suit your travel plans.
Alternatively, if you're curious about some of the other islands in the Pacific seas, check out our pages on Fiji and New Caledonia.