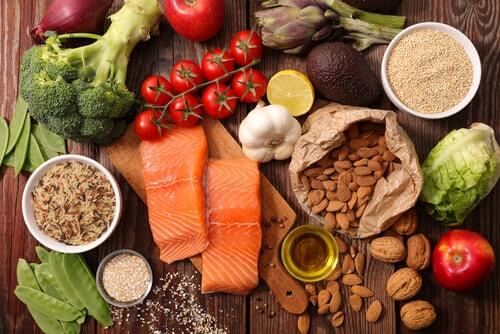 2016 was the year of paleo diets, quinoa, kale and local food markets. Avocado was found on every breakfast menu and chai lattes were the trending spiced drink to grab before work. So how are we changing our food habits this year and are we changing them for the better? At least with health insurance you can compare different policies across multiple providers, but this is not always the case with new diets.
Have our food priorities changed?
According to the Ipsos Food CHATs (Consumption, Habits, Attitudes and Trends) report, the top five food priorities in 2016 for Australians were…
These Australians also had a number of food changes they wanted to make going into the New Year, including:
| | |
| --- | --- |
| Eating/drinking more… | Eating/drinking less… |
| Natural sugar substitutes | Added hormones |
| Organic chicken & beef | Food additives |
| Stall-free pork | Fats from meat & dairy |
| Plant-based milk alternatives | |
| Vegetables | |
Looking back at the Australian Guide to Healthy Eating, the same concepts of healthy eating are recommended to everyone:
Enjoy a wide variety of nutritious foods from the five core food groups everyday;
Limit the frequency and amount of discretionary (or junk) foods consumed as these tend to be higher in sugar, salt and saturated fat
In fact, Australians tend to align their food priorities closely with what the healthy eating guide prescribes.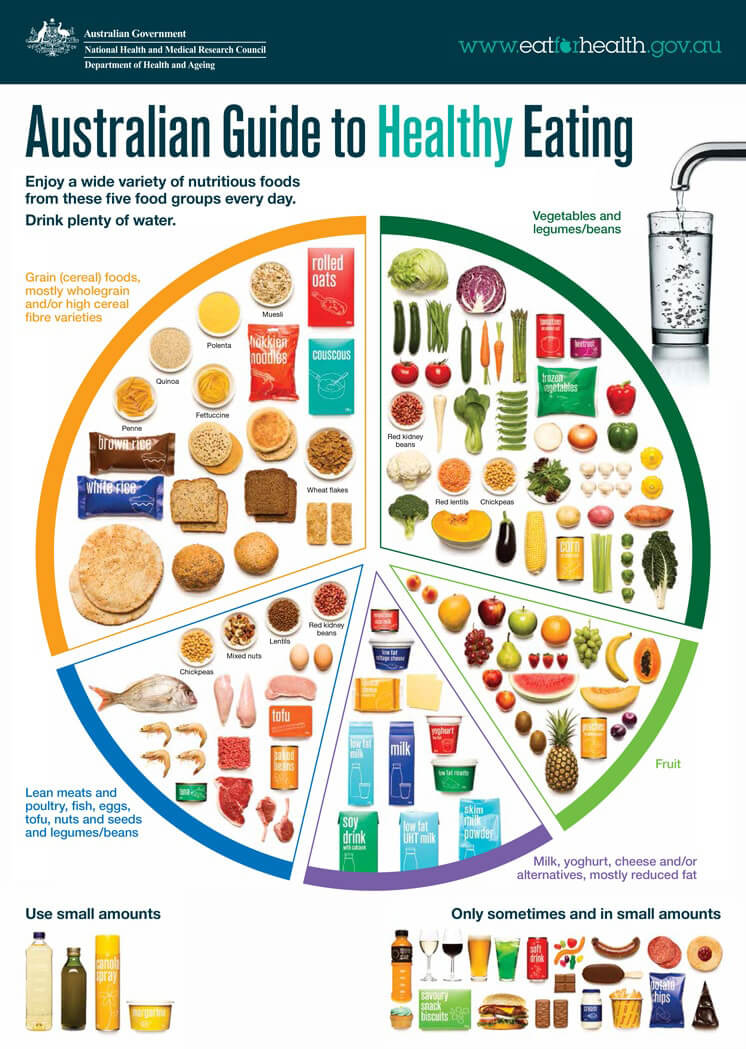 However, will 2017 add to the food trends within this diagram?  Could any of the new trends emerging this year change how we view food groups and our overall health? This year, the focus is primarily on digestive health, plant-based foods, good carbs versus bad carbs, and snacking, according to Rebecca Williams, accredited Practising Dietician from the Grains & Legumes Nutrition Council.
1. Looking after the digestive system: Eat more fibre!
The biggest trend forecast for this year according to the New Nutrition Business 2017 Trends Report is digestive wellness.
"Emerging research has shown that our gut bacteria may play an important role in determining health and chronic disease risk. While the composition and diversity of our gut bacteria is influenced by a wide range of factors, diet is thought to be a major player," says Rebecca.
To eat for a healthy gut, Rebecca recommends eating a wide range of fibre rich plant foods including high fibre grain foods, whole grains, fruit, vegetables, nuts and seeds.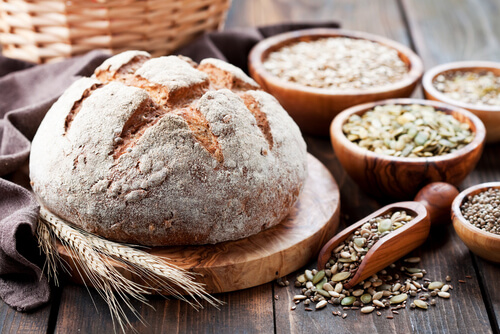 2. Taking on a plant-based diet
Plant based eating is gaining popularity, with a significant rise in 'Flexitarianism' –  a predominately plant-based or vegetarian diet, while still allowing small amounts of animal based products.
"Research continues to demonstrate the benefits of consuming a plant-based diet, including a decreased risk of cardiovascular disease and type 2 diabetes. Given the prevalence of these chronic diseases in Australia, it's no surprise that plant-based eating is becoming a popular health trend," says Rebecca.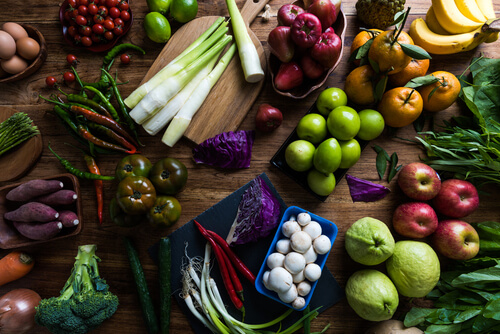 3. The power of turmeric and smoothies
Inflammation is increasingly becoming a hot topic amongst Australians amidst claims that it underpins a wide range of chronic diseases. Unsurprisingly, this trend is having an effect on food decisions as people seek to eat an 'anti-inflammatory' diet.
What's the new remedy for this? Turmeric. That's right: the spice that has risen in popularity and is touted for its anti-inflammatory effects. Turmeric is now appearing in everything from wraps to tea to smoothies.
With research on inflammation becoming more extensive in 2017, this trend is one to watch!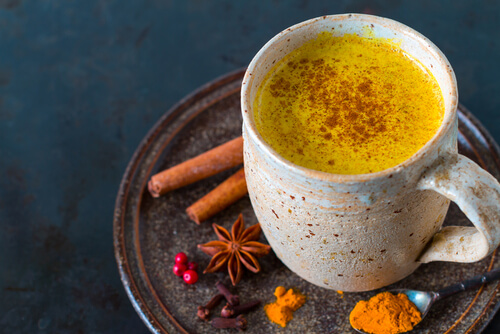 4. Transforming the world of carbohydrates
It's an age-old battle between good carbs and bad carbs. The importance of changing how we view carbohydrates is even more prevalent this year. Over the past year, consumers have turned their attention away from processed carbohydrates and are instead looking for whole grain foods (oats or brown rice), pseudo grains (quinoa) and 'alternative' forms of carbohydrates (sweet potato toasts or chickpea pasta).
"All Australians should be aiming to enjoy good quality sources of carbohydrate in their diet every day including whole grain or high fibre grain foods, legumes, fruit, vegetables, dairy, nuts and seeds," explains Rebecca.
"We've recently seen a growth in the number of whole grain products available in Australian supermarkets, as well as a rise in innovative carbohydrate foods made from quinoa or chickpea flour, which are well-aligned with this trend."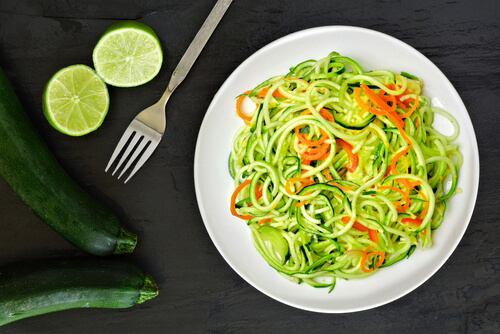 5. The rise of the snack market
The Australian snack market is climbing fast, now worth more than $2 billion with Australians snacking on vegetables, fruits, grains and biscuits four times as much compared to 10 years ago. There has been huge innovation in the Australian snack market, with no rules on when, where or how the snack is consumed. Sales of 'Peeled Snacks' for example (made from rice and pea flour) soared to beyond $10 million in 2016 as a result of the product meeting three major trends: plant based, no added sugar and a source of vegetable protein.
"Chickpeas in particular have seen a surge in innovation and have been incorporated into breakfast cereals, muesli bars, ready meals and puffed snack products," says Rebecca.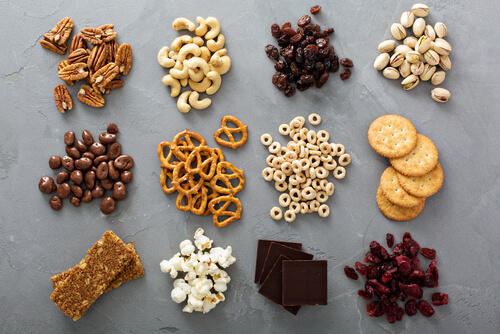 Using trends to create the perfect meal plan
Eating healthy can be as easy as experimenting with trends and finding the right one that fits into your lifestyle. The meal plan below, developed by the Grains & Legumes Nutrition Council, includes all five core food groups, while also covering most of this year's trends.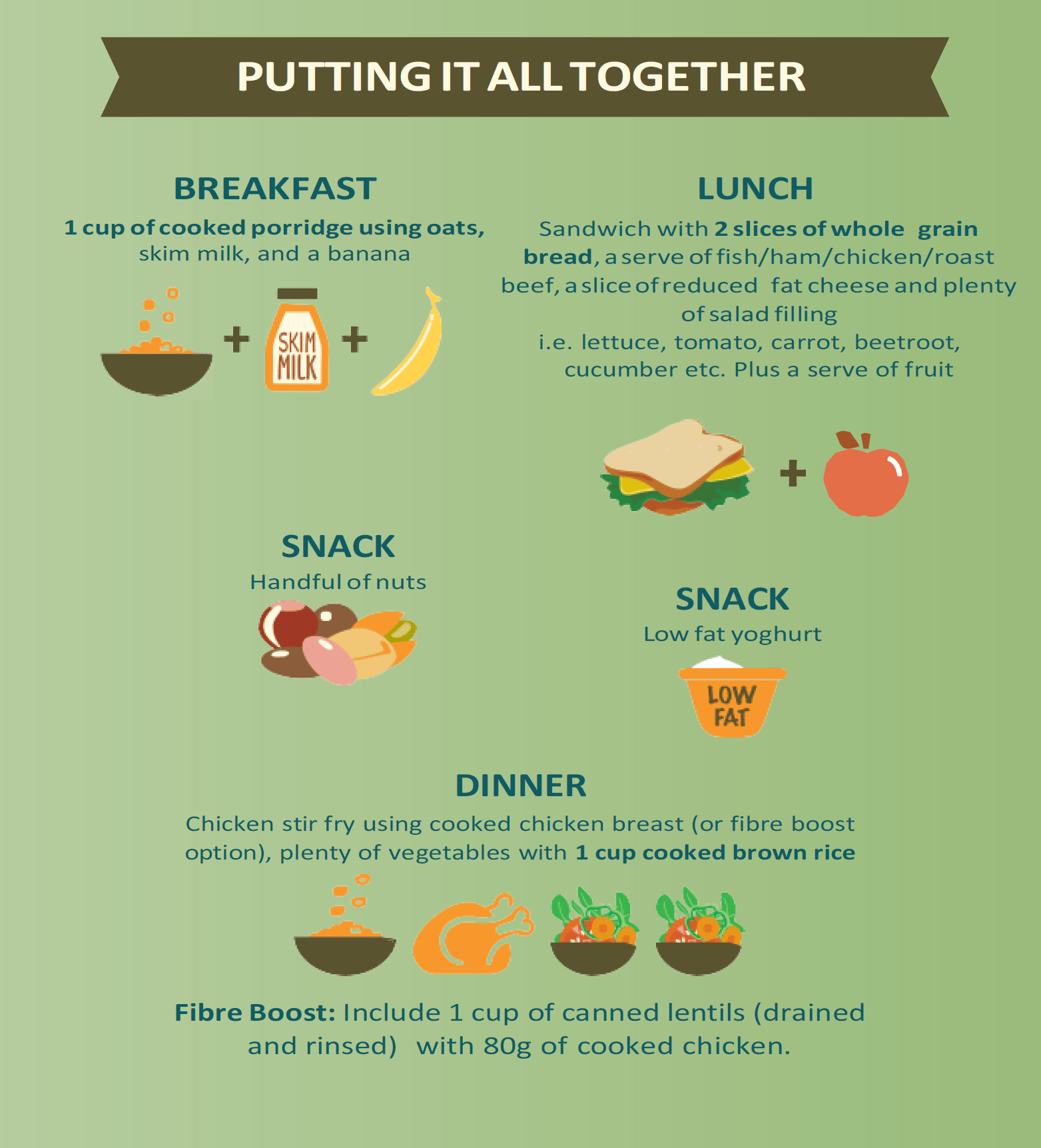 Breakfast: Kick start the day with a bowl of whole grain oats, a serve of dairy and a piece of fruit. Combining different sources of high fibre plant-foods, such as oats and fruit, helps to support the growth and activity of healthy gut bacteria!
Lunch: Maintain momentum throughout the day with a healthy sandwich at lunch. This is as easy as two slices of whole grain bread, a serve of lean meat, low fat cheese and of course, plenty of salad.
Snacks: Healthy snacking can help to give you the energy and focus you need to get through the day. Snacks could be anything from a small tub of low fat yoghurt or an assortment of nuts and dried fruit. Or in the interests of being on trend, why not try some puffed chickpeas?
Dinner: Finish the day off with a healthy stir-fry that includes lean meat, plenty of vegetables and good quality whole grain carbohydrate such as brown rice.
While trends will come and go, all Australians should aim to enjoying a wide variety of nutritious foods from the five core food groups every day.
To sum up the above, it is important for people to continue experimenting with their preferred way of eating by testing out trends that fit into their lifestyle. While a lactose-free diet might work for some, it might not suit everyone. Trying out a variety of food is the best way to find a diet or trend that sticks for every meal. Happy eating!
[1] National Health and Medical Research Council.
[2] Ozawa M, Shipley M, Kivimaki M, Singh-Manoux A, Brunner EJ. Dietary pattern, inflammation and cognitive decline: The Whitehall II prospective cohort study. Clinical nutrition. 2016.
[3] Innova Market Insights Report. 2016.
[4] Grains & Legumes Nutrition Council
Did you find this article interesting or helpful?